Do You Rattle with Real Antlers or a Rattle Bag?
Rack Report Details
Buck:
162 3/8 Inches
Time of Year:
November 8, 2018
Place:
Lucas County, Iowa
Weapon:
Hoyt bow Bowhunting
Three years. That's how long Taylor Byers and husband Caleb of Midwest Whitetail had known about the buck she arrowed this November. However, the buck wasn't exactly a trail-camera star.
We had no pictures of him this year, Byers said, and we really didn't expect to encounter him.
On the afternoon of November 8, Byers and her husband/cameraman made a last-minute decision to change stand locations.
We were hunting at another farm, she said. But the wind direction just wasn't right — it kept swirling. We climbed down and relocated to another stand we hadn't yet hunted in 2018.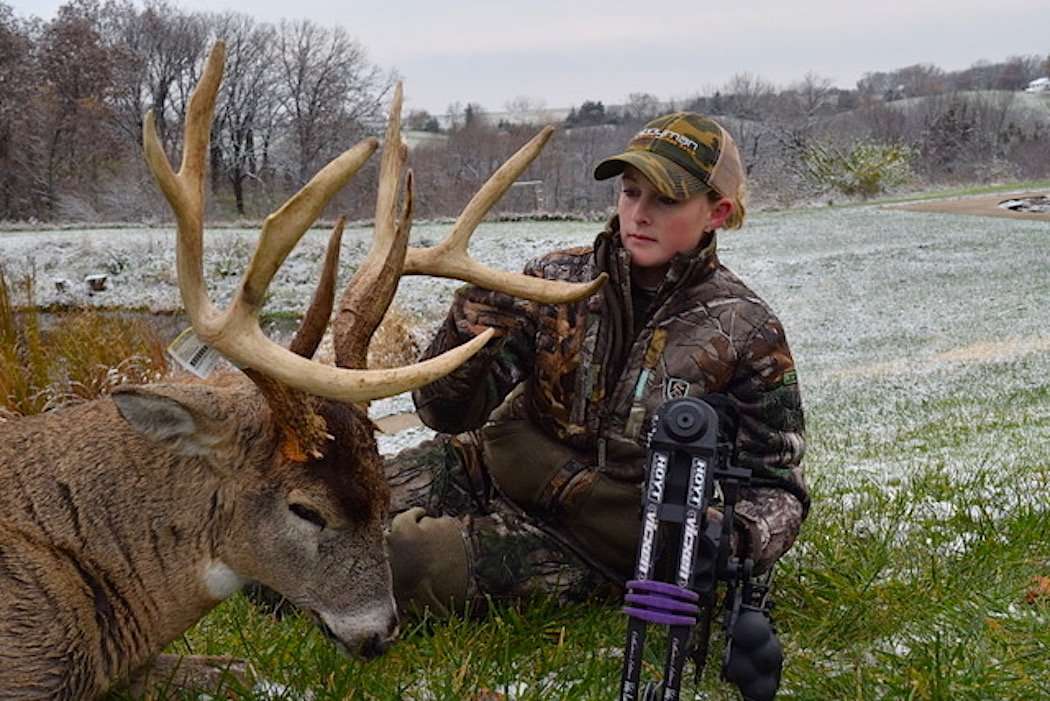 About 45 minutes into the hunt, the Byers couple spotted a monster buck about 400 yards away.
I hit my rattle bag together, which got his attention, Byers said. He looked away, so I hit the rattle bag again. He turned our way and came in on a string. It couldn't have worked out any better. As he approached, he showed so much dominance that it appeared he didn't care about looking for the buck fight he'd heard. He was all bristled up and raking trees. It was a phenomenal display.
At one point I thought he was going to skirt my opening, Byers continued. He veered into the brush. Soon, he came back out and walked right by us at 10 yards. I held my composure better than I thought I would. I became a little bit shaky from holding at full draw while I waited for a broadside angle, though.
Unfortunately, Byers' arrow hit farther back than intended.
I instantly knew it wasn't a perfect hit, and my heart sank, she said. He stopped a short distance away, and I could see lots of blood pumping out, so that kept me positive. Then, he disappeared from our view.
We waited a while, then climbed down to inspect the arrow, Byers continued. Unfortunately, we were unable to locate it. So, we eased up to where we'd last seen the buck, and he wasn't there. We knew we needed to back out.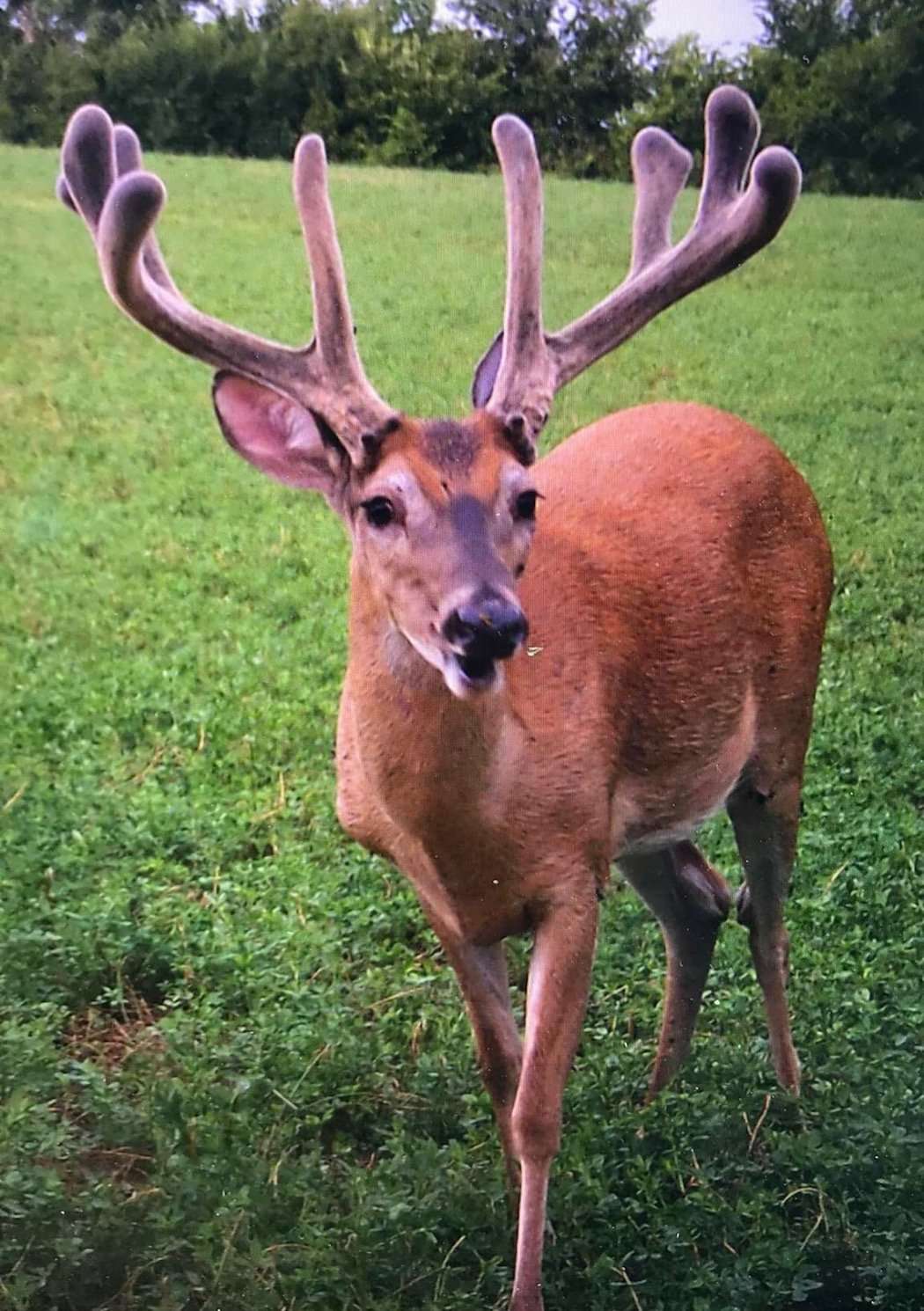 On our way out, we spotted him, she continued. We watched him bed down. My first instinct was to put another arrow in him. However, it was dead calm, and we felt that moving in close enough for a shot would alert the buck and jump him. The wind was also in his favor. We waited for it to get dark, then walked out.
Inevitably, snow was scheduled to begin falling, so Byers and her husband knew the blood trail would fade away. They elected to give the buck several hours and then return to recover him.
We waited about 4 hours, Byers said. We found him expired exactly where we'd left him. I felt better about everything. I mean, he died only 100 yards from my treestand.
Within 30 minutes of posting my success photos to Facebook and Instagram the next day, I received a private message from a guy who hunts a neighboring property, Byers said. He didn't know we hunt in the same general area that he does. It turns out that he'd been getting trail camera pictures of the buck for the past few years about 2 miles from where I killed it. The buck was spending the summer months on his property.
Surprisingly, another hunter had been getting trail camera pictures of the buck about half a mile away and had hung a stand specifically for the buck one week before I killed him, she said. My buck obviously had an expansive home range, which we find quite interesting.
Don't Miss: 7 Things to Know About Buck Home Ranges
Are you a deer hunter wanting to learn how to accomplish your goals? Check out our stories, videos and hard-hitting how-to's on deer hunting.
Watch all the latest video episodes