Kicking off an outstanding season with a 202-inch bow kill
Rack Report Details
Buck:
202 inches (gross green score)
Time of Year:
October 30, 2019
Place:
Houston County, Minnesota
Weapon:
Xpedition MX-16 bow Bowhunting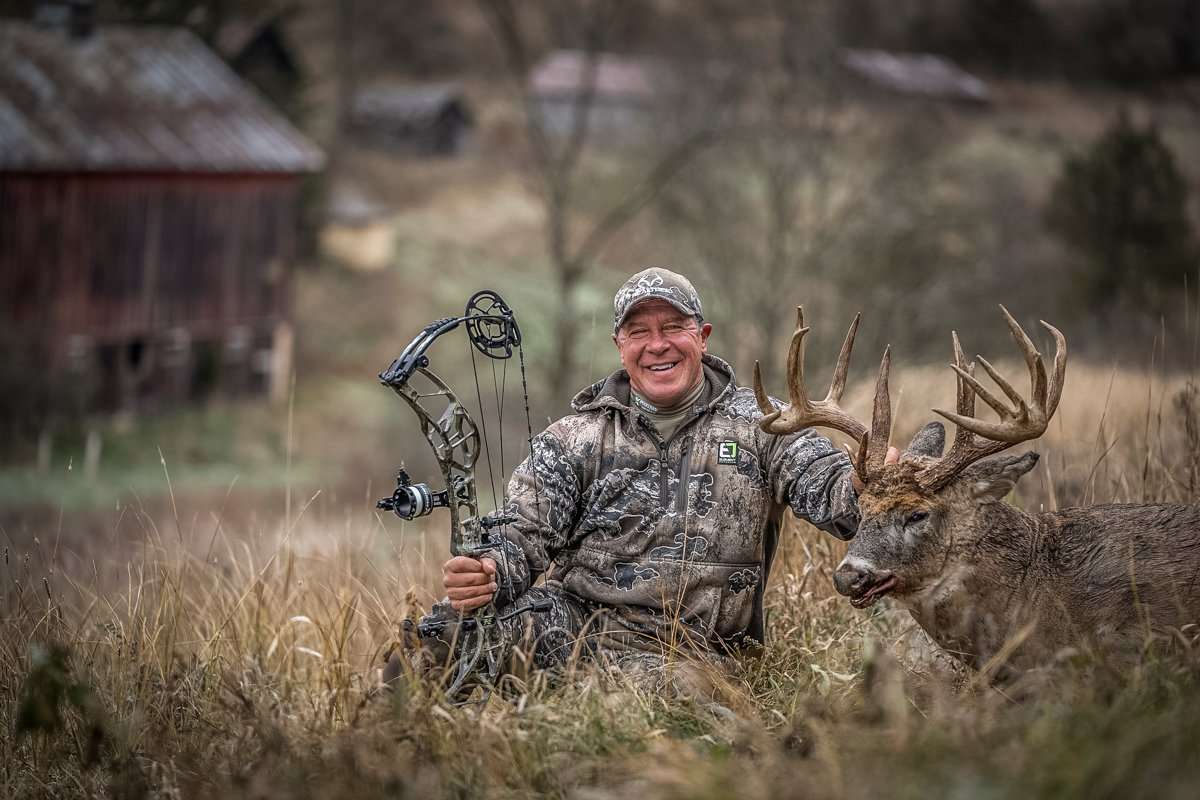 Mark Heck has spent a lot of time in the timber. As a member of The Given Right hunting show, he's been lucky to experience a lot of big-buck moments. He killed two Booners during the 2019-20 deer season. Obviously, he killed this 202-inch Minnesota monster, but he also sat 70 times before killing a 198-inch, drop-tine tank in Iowa.
I have been deer hunting since I was a teenager, and it provides an escape from real life for me, Heck says. It allows me to clear my mind and take in the beauty of the outdoors.
Relaxing as hunting might be, Heck's blood pressure skyrocketed when this 202-inch Minnesota buck, estimated at 8 1/2 years old, finally stepped out.
I had never seen this deer while hunting in any of the past seasons, he says. This buck was a ghost to me. I had many trail camera pictures of him from the past four years, but had never seen him in the flesh. I don't believe he lived on my farm, but he lived very close and spent a good amount of time there. It wasn't until the day before I shot him that I finally laid eyes on him for the first time.
That first in-person encounter was fun, but it didn't end as Heck hoped. He had set up in the center of the farm in a low meadow, inside an old barn.
A few years back, I cut windows in the corner of the barn, Heck says. It overlooks a small food plot and we use this as a blind. That evening, he was running around through the food plot, chasing other bucks. He never stopped long enough for me to get a shot, but it was a very cool sight to see them all worked up like that. This just confirmed that I needed to spend the next few days hunting this area because he was on my farm and most likely going to be with a doe. It was now or never.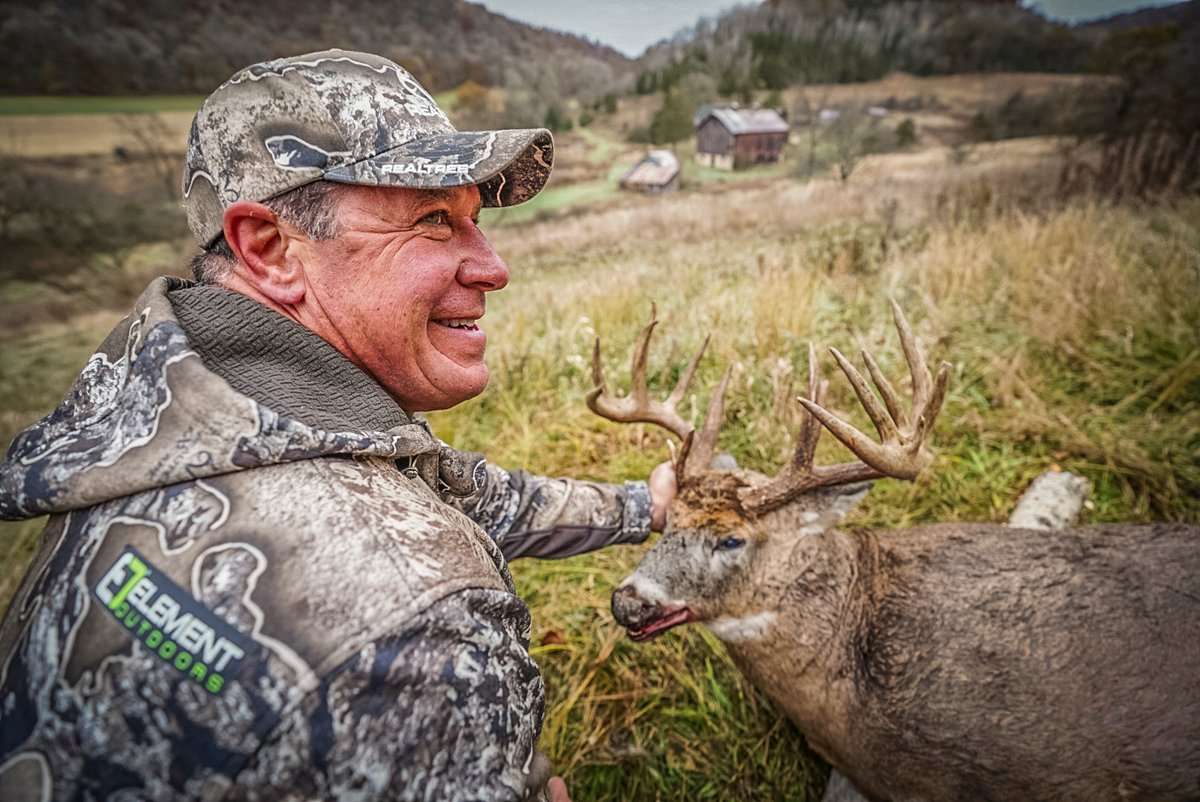 The next morning, Heck decided to hunt a ridgetop stand.
I had tied some branches to a tree out in front of the stand and made a mock scrape that I kept fresh throughout the early season, Heck says. I also set up a trail camera over top of this scrape and got video of him working it a few different times.
The weather was overcast and cold. A slight northwesterly wind and high barometric pressure set the stage for a great hunt. He made it to the stand, climbed up and settled in for the day. Heck could hear deer running around and grunting before it ever got light.
When the sun rose, it illuminated a long, hardwood ridge that extends well out of sight, a 50-yard-wide bench that travels the extent of it and a beautiful valley below. It's the kind of stand hunters dream about.
The morning started off with deer moving around, Heck says. I passed three different bucks out cruising for does that were all very respectable. But knowing the deer I was after was in the area, I elected to pass. About an hour and a half into daylight, I caught movement of a doe coming down the trail out in front of me, along the ridge. As she continued her way in, I noticed another deer following her. It didn't take long for me to realize that it was him. He was so focused on her that nothing else seemed to matter.
Eventually, the buck trailed her right to Heck's stand and offered an 11-yard broadside shot.
My arrow hit a little high, but looked good, Heck says. I watched him run off the way he'd come from and then disappear down the hill.
Heck and his cameraman, Tyler, talked about the shot and mulled over what they should do next. They gave the deer some time while Heck called a buddy to come help with the search.
We ended up jumping him later that day and decided to back out, Heck says. The next day, we came back, looked and once again jumped him out of his bed. This time, he ran to a marshy area not far away, so we again decided to give him more time.
The next day, things finally went Heck's way. He found the buck almost right where they had lost sight of him the day before.
Everyone with me knew how much of a relief it was to finally arrow him and were all high-fiving and congratulating me, Heck says of the 202-inch deer. I even had a few Facebook posts from others in the area who were hunting this deer, telling me congratulations. All my friends that knew the history of this deer were surprised. Since I had never seen this deer in previous seasons, they knew how fortunate I was to finally get an arrow in him.
Don't Miss: Ohio Buck Sports Quadruple Drop Tines
Check out more stories, videos and educational how-to's on deer hunting.
Watch all the latest video episodes