Randy Kukral catches big fish, but he has a knack for taking big bucks, too.
Rack Report Details
Buck:
232 inches
Time of Year:
Nov. 16, 2022
Place:
Ohio
Weapon:
TenPoint Flatline 460 Crossbow Bowhunting, Crossbow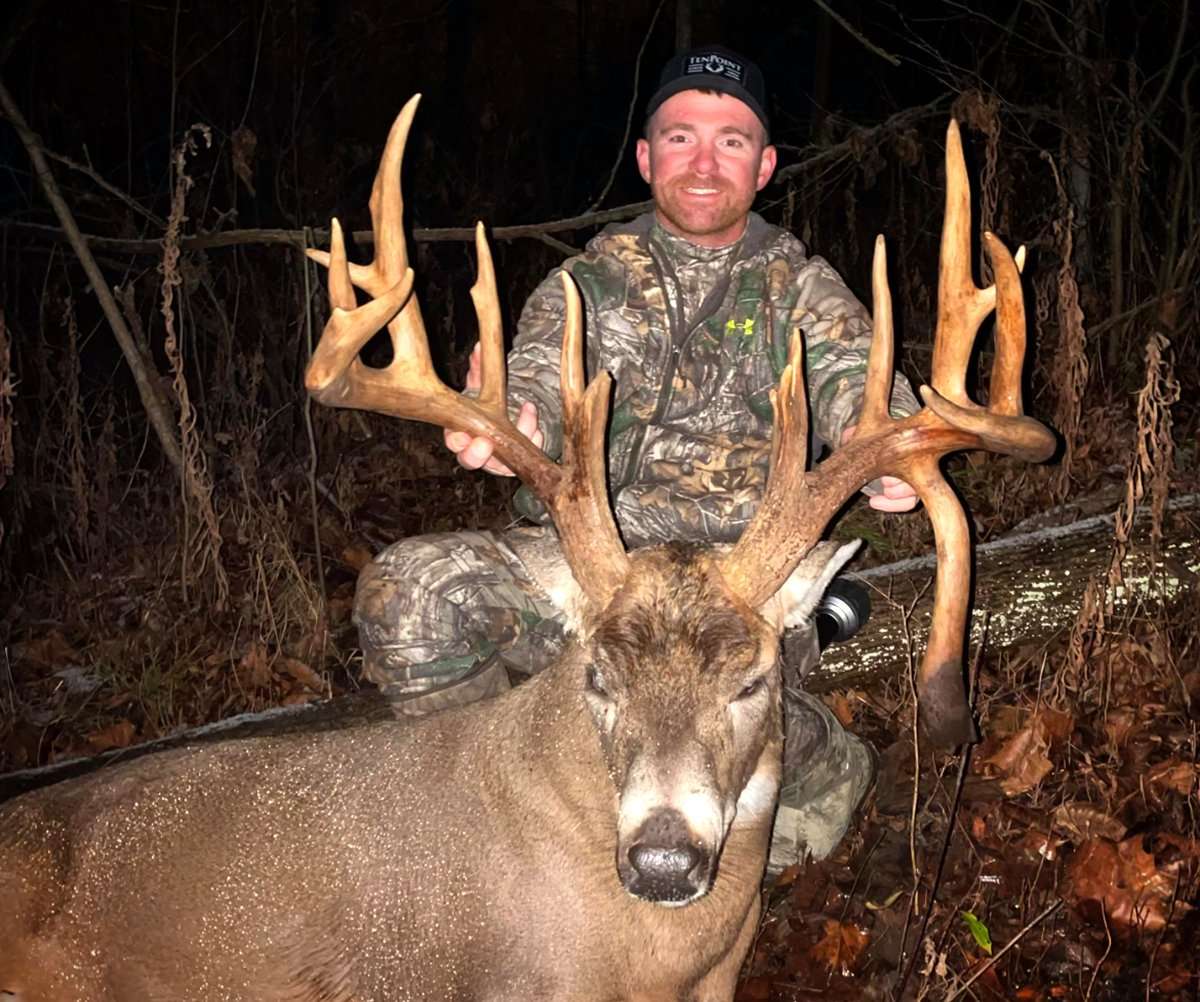 Randy Kukral is a professional bass fisherman, but he's extremely passionate about big whitetails. In 2021, he shot a 210-7/8-inch Ohio buck. This past season, he repeated that success with a deer scoring more than 200 inches. But that story started the previous year.
On Nov. 29, 2021, Kukral drove down a road and saw a big deer with a doe. He pulled over and took a video of the buck. He didn't see it again for some time.
During Summer 2022, Kukral started putting out cameras. Toward the end of summer, with only one tournament remaining, he ramped up his scouting efforts. After a while, a 180-inch deer showed on one of his cameras. A big 200-plus-inch droptine buck appeared on camera, too. Kukral was excited about the prospects for the season.
Eventually, he moved some cameras and gained permission on a nearby property, hoping to pattern the bigger of the two bucks. It paid off. On Nov. 11 and 12, the deer showed up on camera at the permission property. Seemingly, the first good snowfall got the deer on its feet and moving. Kukral moved in and hung a few more cameras and a treestand.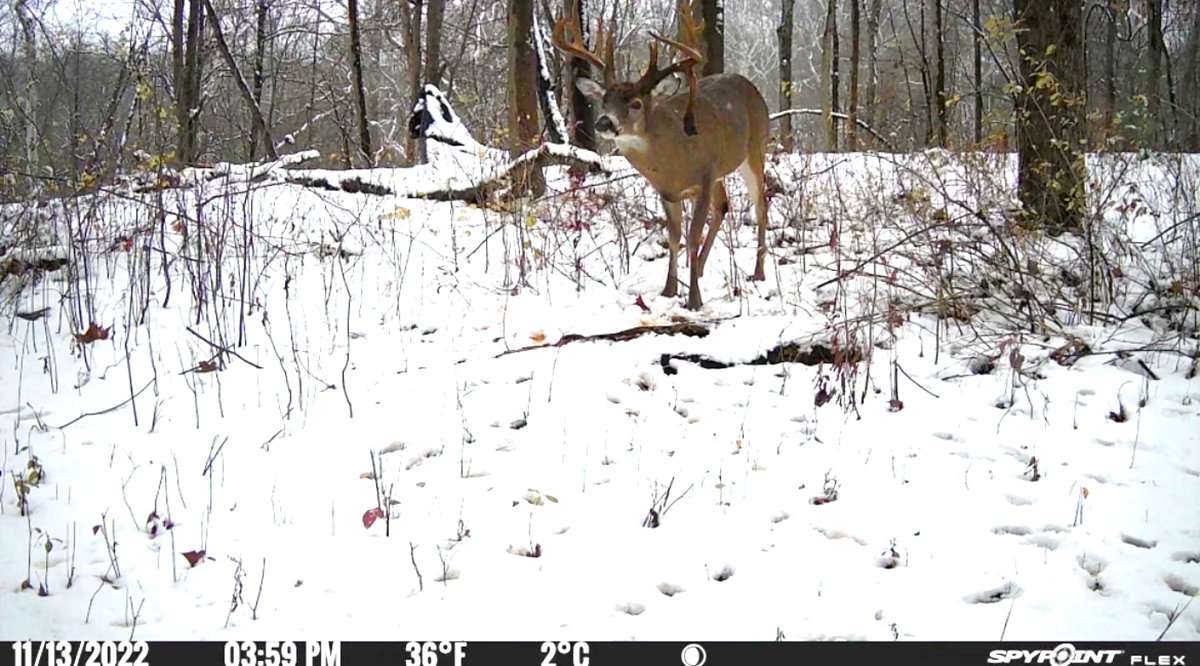 On the morning of Nov. 16, Kukral passed on some decent bucks in hopes of seeing the bigger deer. Unfortunately, the sit ended without a sighting. At about 10 a.m., he descended the tree and went in for a brief lunch. The temperature was dropping, and about 6 to 8 inches of snow was expected overnight, so he wanted to get back in the woods before deer started moving.
After lunch, Kukral was back in the woods, hoping for an encounter with the deer. He started glassing his surroundings, which consisted of rolling hills and creek bottoms. It's prime terrain for mature whitetails.
Soon, several does moved through the area. Then, a button buck and 6-pointer did the same. After a while, they started looking back over the ridge. Two minutes later, Kukral saw the big buck's rack moving in the brush. For the next 30 minutes, he watched as the deer slowly worked toward him. Light snowfall made the unfolding scene even more incredible.
For every minute, he took one step, he said. It was crazy. It was cool to see.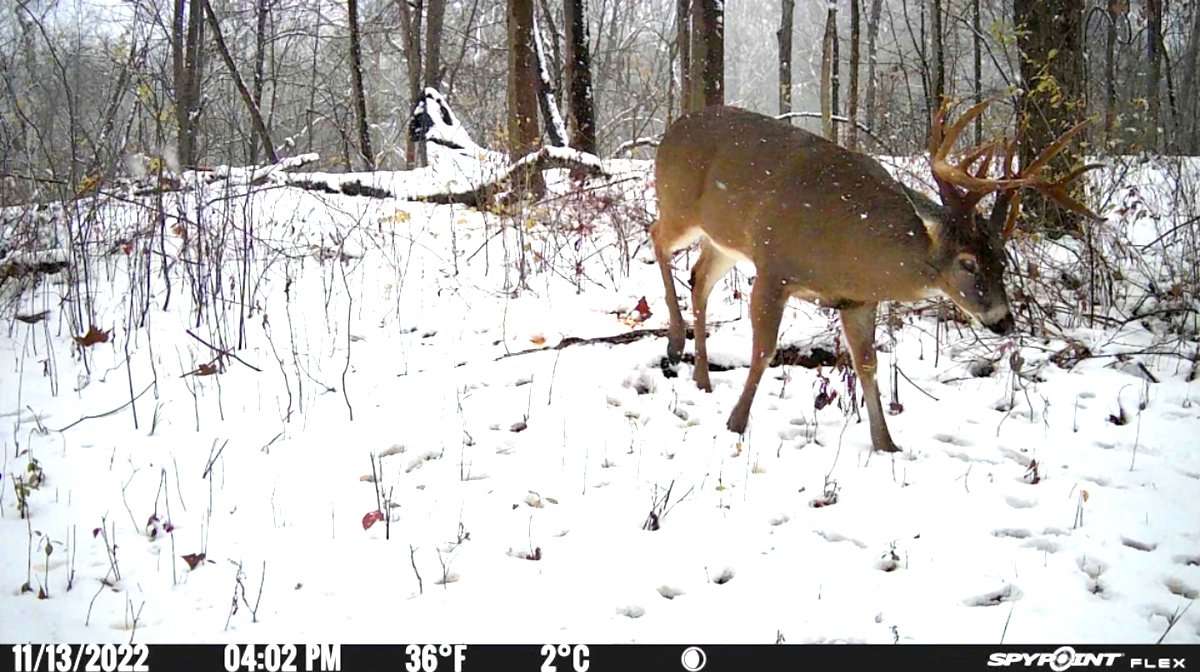 The buck slowly worked off the ridge toward the creek bottom where Kukral was set up. Then, the deer turned and appeared to be working away. Kukral bleated at the buck, but it didn't stop. He grabbed his grunt tube and hit the deer with a couple of tending grunts.
He stopped and slowly turned his head back over his back, Kukral said. He looked for about a minute. Then, he back-pedaled a little bit and slowly came in. He walked straight down the trail.
A few seconds later, the buck stopped broadside 20 yards away. Kukral settled in and took the shot. The crossbow bolt struck the deer, and the buck took off. It stopped about 60 yards away and started looking around. After the brief pause, it took few more steps and disappeared.
Thirty minutes later, Kukral descended the tree and recovered his crossbow bolt. It was covered in good blood. He walked toward where he'd last seen the buck and looked down into the area where the deer had gone.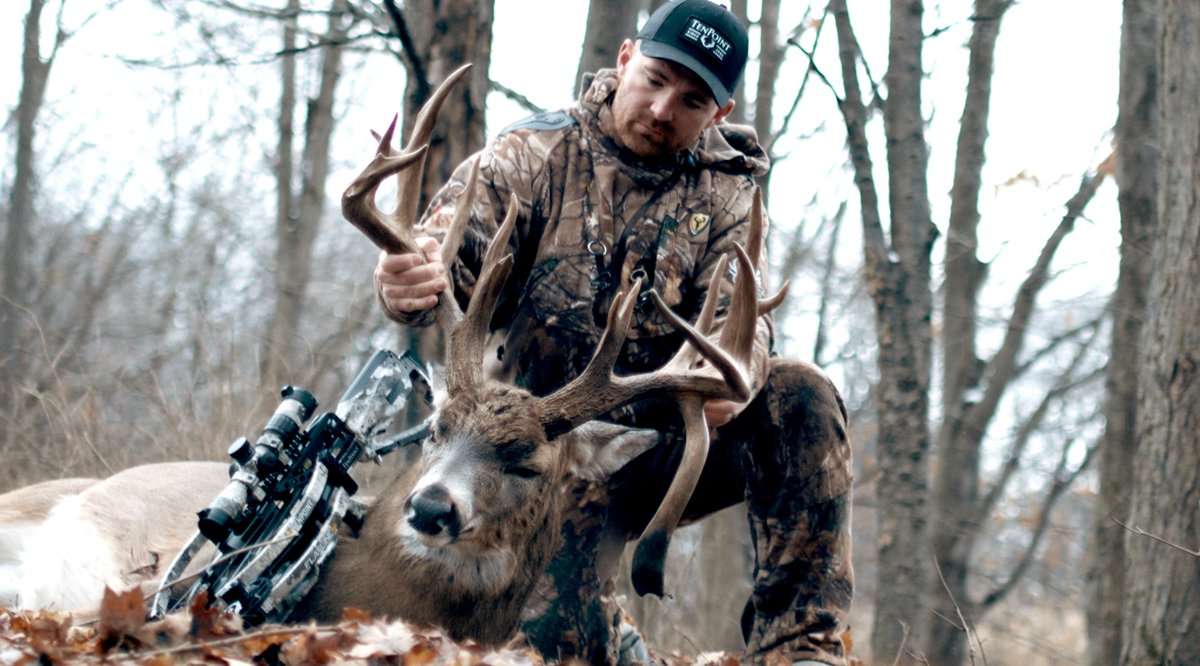 I wanted to get a visual, but I didn't want to bump him, he said.
Worried the deer needed more time, Kukral backed out and waited a couple of hours. However, given the snowfall, he was nervous the blood trail would be covered. So, he returned and started the blood trailing process. He recovered the deer just beyond where he'd stopped looking earlier. The buck was dead behind a log.
Last year was special because I shot a 210-7/8-inch deer, Kukral said. I tracked him and allowed him to grow into what he was. I found him at 3-½ and harvested him at 5-½. That was a special one because I had so much history with him.
This season, he did the same, and shot a 232-inch deer. The massive whitetail even sported a long droptine. It's the stuff big-buck dreams are made of.
To go back to back is amazing, Kukral said. It's just something that most people don't get to experience, and I've [done] it twice. My goal this coming season is a third.
(Don't Miss: Iowa Hunter Shoots a Booner After Dogs, 8 People, and a Farmer on a Tractor Clear the Field)

Watch all the latest video episodes