Realtree Fishing pro lands a big paycheck
The dramatic win staged by Jacob Wheeler at the Major League Fishing Bass Pro Tour Stage Seven tournament held on Table Rock Lake was due to one thing: perseverance.
The Realtree Fishing pro from Harrison, Tennessee, worked through a challenging problem that came up during the heat of battle at the fishery nestled in the Missouri Ozarks.
On top of that, he battled to keep the lead while facing some of the top pros in the sport.
Wheeler set the pace beginning with the Shotgun Round, when he took the lead with a record-breaking score of 129-14 for 88 fish caught. Wheeler carried his lead over to the Elimination Round, but finished eighth after being plagued with boat issues.
He rebounded when it mattered the most — in the Championship Round — scoring the win with a total weight of 84 pounds, a 15-pound margin over competitor Brandon Palaniuk.
Wheeler's $100,000 paycheck raised his winnings to a career total of $1.8 million.
It was an emotional win for me after so many close calls in my career, Wheeler said. You just can't take anything for granted at this level of the game.
That is a fact. Wheeler's close calls came recently, with a near-miss in March in North Carolina, where he finished second, and another top-10 in a previous event held on Table Rock.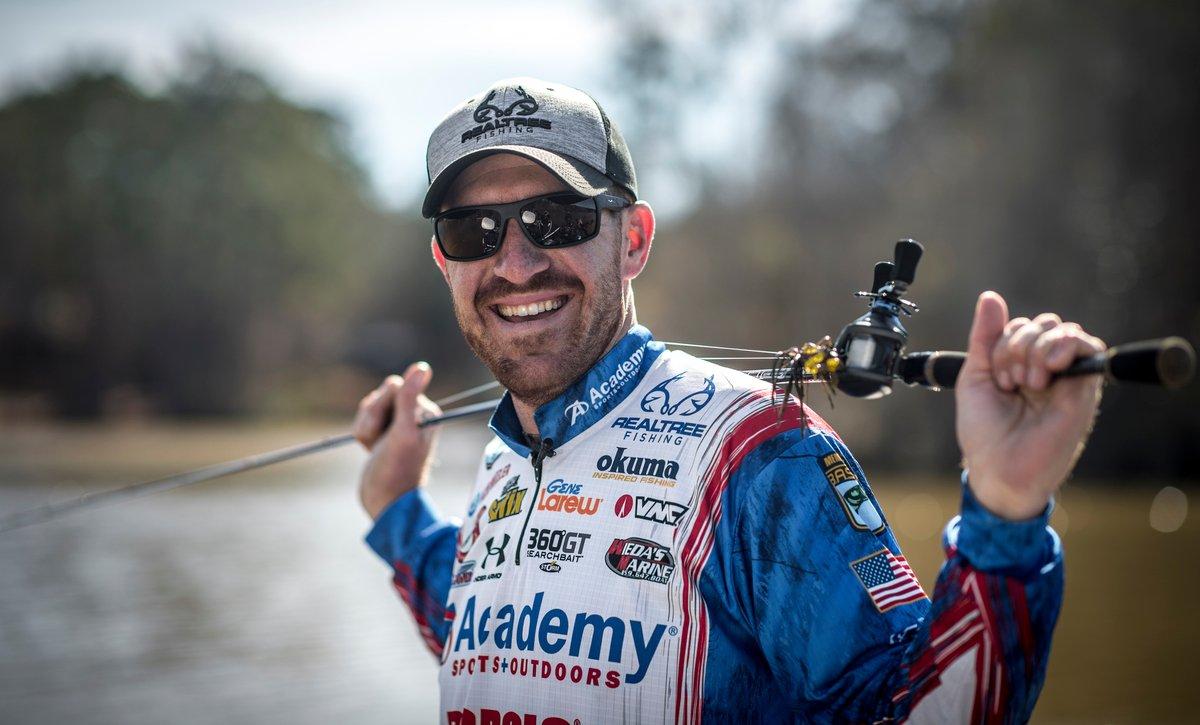 Wheeler offered his perspective on that topic and others in this interview following his win:
Q: Mentally, how did you handle the second-place finish that you lost by less than 3 pounds?
A: After that North Carolina event I told myself that I was going to be focused and put my head down. The next time I was given an opportunity like that, I would be as hungry as possible for the win. Make every cast count.
Q: What made this win special?
A: It's the first win since I got married, and also the first win since we've had our 4-month-old daughter. It was a cool deal for us.
Q: You described this win as an emotional moment after so many close calls. What made it so emotional?
A: I had a second-place finish in a Bassmaster Classic and in a Bass Pro Tour event. It was getting to the point where I was having a few great tournaments, winning them and everything going right. Then all of a sudden, I was getting just barely edged out in other tournaments. It was like coming so close but being so far.
Q: As the tournament progressed, how did you handle the pressure of knowing how far ahead you were of everyone else?
A: On the first day it was good to be in the first group. That allowed me to be out there early and fish the community holes before they got pressured. That's how I was able to break the record. That allowed me to spend my second day practicing and searching for new water. It was all about strategy. While all the other guys were beating up those community holes, I was able to find those key schools of fish without losing any ground. I probably otherwise would have not won the tournament.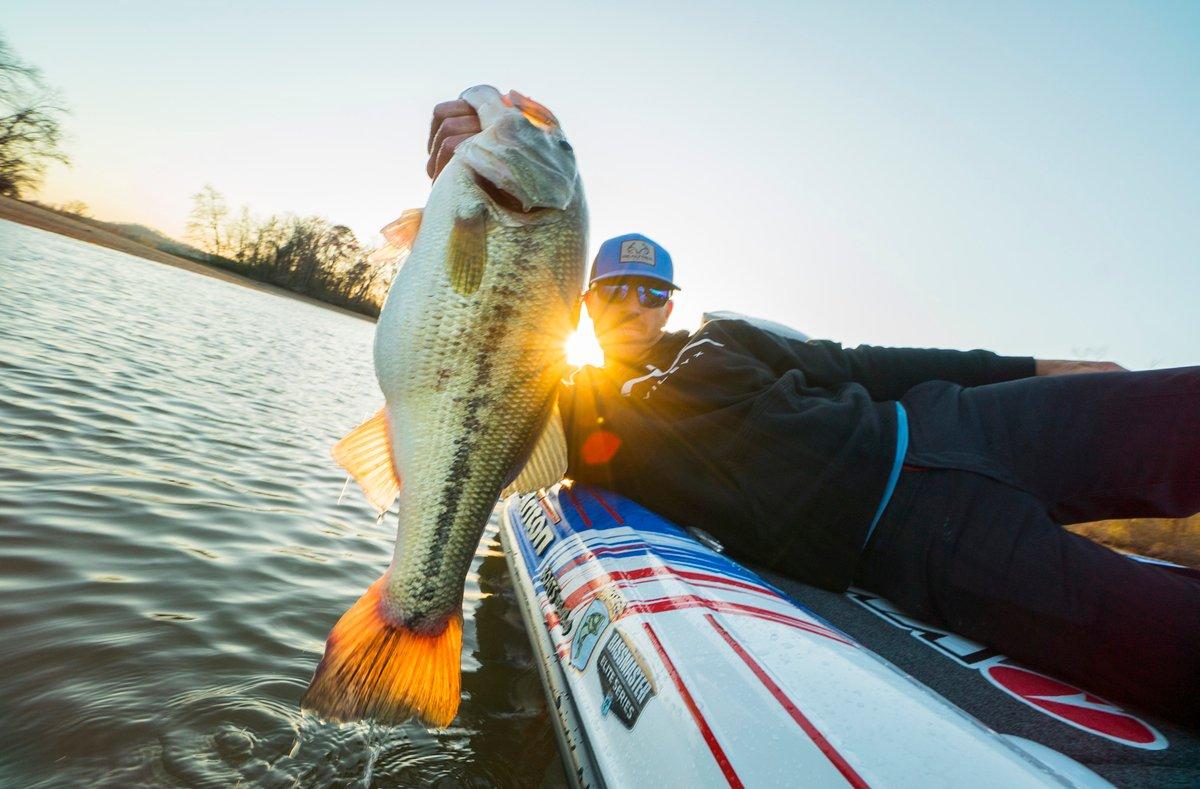 Q: You and your peers competed on the same lake just two weeks before. Would you say the playing field was fairly level, and if so, how much more challenging was it to pull off the win?
A: We'd never really had it happen before where we fished the same body of water back to back. It really showed me how quick a fishery can change. When we were there before, the lake was 4 feet high and falling. The fish were still spawning. In the tournament I won, the water temperature was higher, the water level lower, and there were no more fish spawning. There was really no way to duplicate anything from the previous tournament. On top of that, it threw a curve ball when we started with a noon start. It changed the entire outlook.
Q: How did your winning pattern come together?
I wanted to find stained water with schools of fish in shallower water. That deal came together after I found about 10 schools of fish in 15 to 20 feet of water. They were set up around brush piles and docks. I had options to go either way instead of having to commit to one thing.
Q: What were your winning baits and tackle?
A: The main deal was a Storm 360 GT Lago Shad on a 3/8-ounce VMC swimbait head. I fished it on 12-pound Sufix Advance monofilament line spooled on a Duckett Fishing 320 Series reel and 7-foot medium/heavy Duckett Fishing Jacob Wheeler Signature Series rod.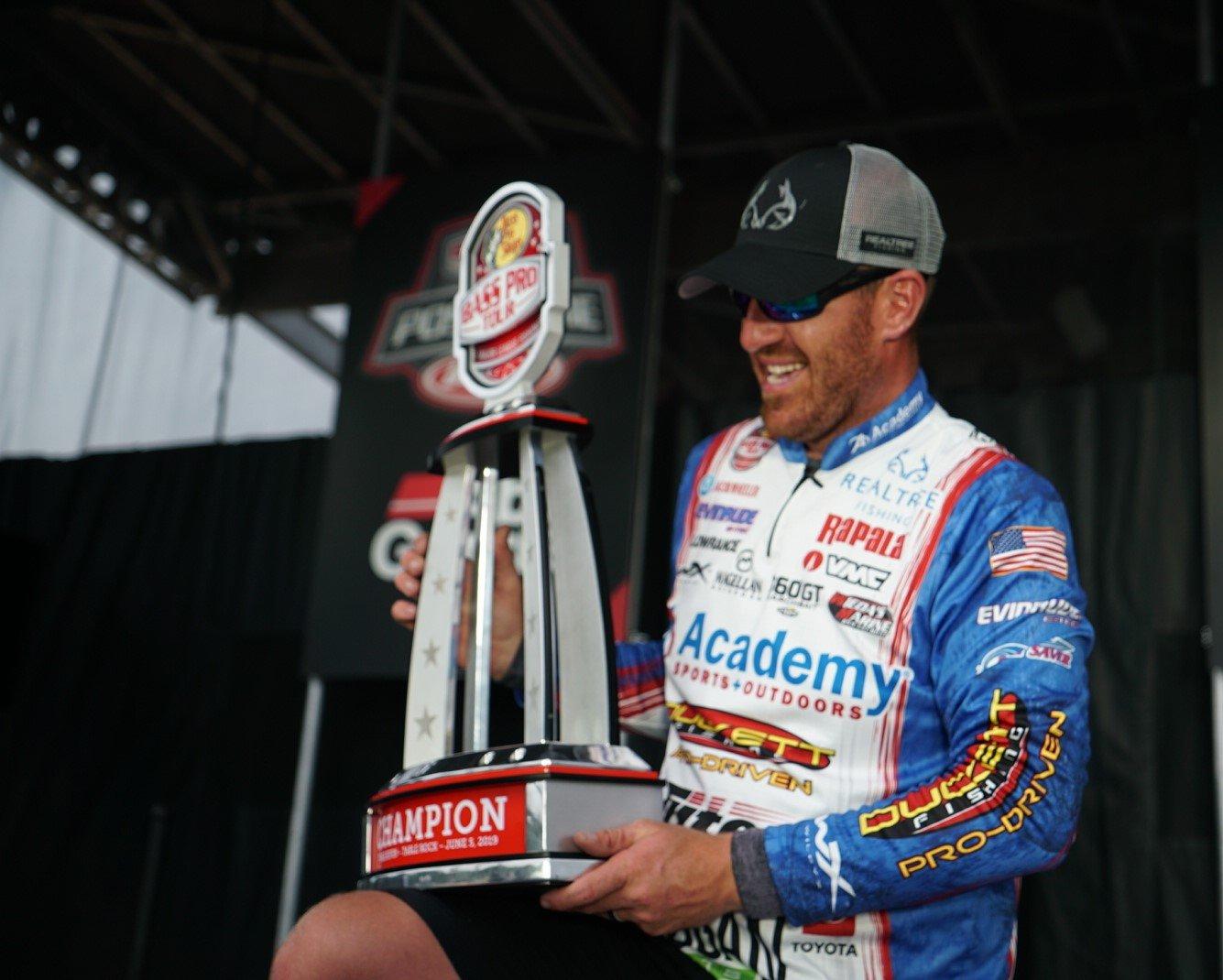 Wheeler now has his mind set on keeping his hot streak alive for longer than has been the norm.
Expect him to do just that and near another milestone in his career, which would be reaching the $2 million mark in earnings.
More Realtree Fishing here and on Facebook.