A line-up of must-have lures for bass, crappies, perch, walleyes, and more
The first half of my life found me targeting every fish that swims the Great Lakes. I grew up the son of a part-time charter captain, and I later established a career around tournament fishing. I called the continent's biggest freshwaters home.
I fished virtually year-round (unless I was duck hunting), and as the calendar changed, so did my target species. Bass and walleyes were obvious obsessions, but I loved catching panfish and salmon, too — as well as about anything that would bite. In time, with guidance and input from the area's best anglers, I came up with a list of top-producing lures for Great Lakes fishing. There are plenty of baits that will catch fish here, of course, and you shouldn't limit yourself. But if for some crazy reason you were allowed 10 lures and 10 lures only, these would be the ones to bring.
Image Title:
Crawler Harness (Walleye)
Image: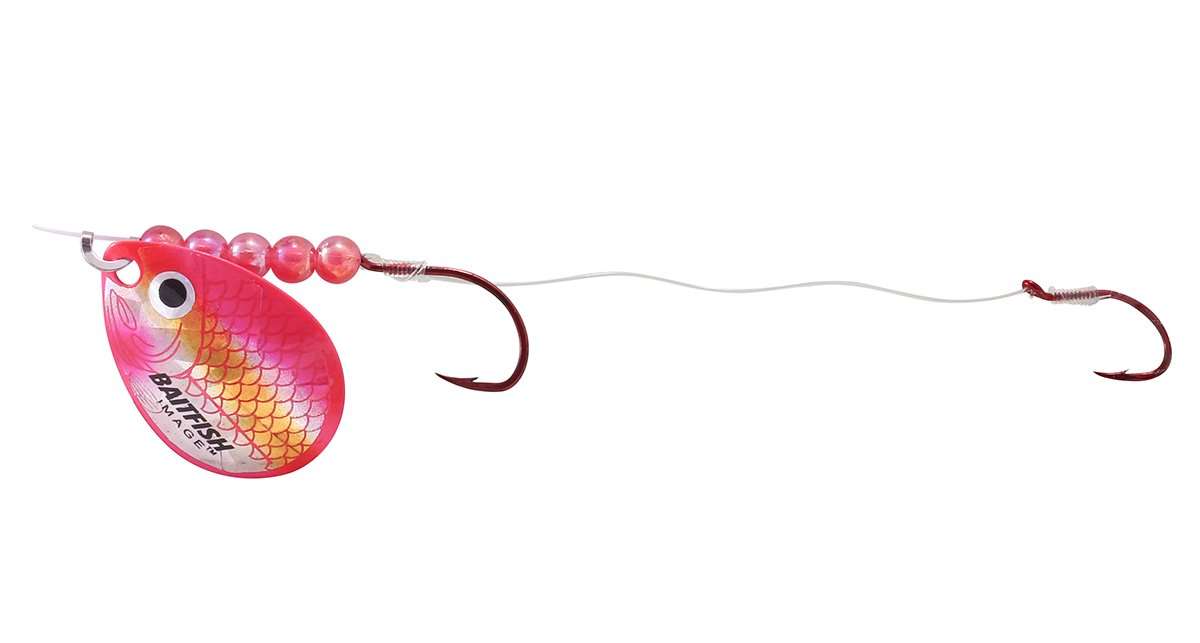 Image Story:
This spinner rig is about as old-school as it gets for walleye fishing, and it's incredibly effective. Scent and flash combine in a slow, seductive presentation that triggers fish in any water to eat. Troll a crawler harness behind a walking-style sinker with enough weight to maintain contact, but not dredge up the bottom. Stick to speeds around 1 MPH, and be willing to change up blade configurations and colors. There's always a regional favorite — like gold, pink and "Mountain Dew" colored blades and beads. Be sure to thread the crawler on straight to keep the rig from tangling.
(Image by Northland Fishing Tackle)
Image: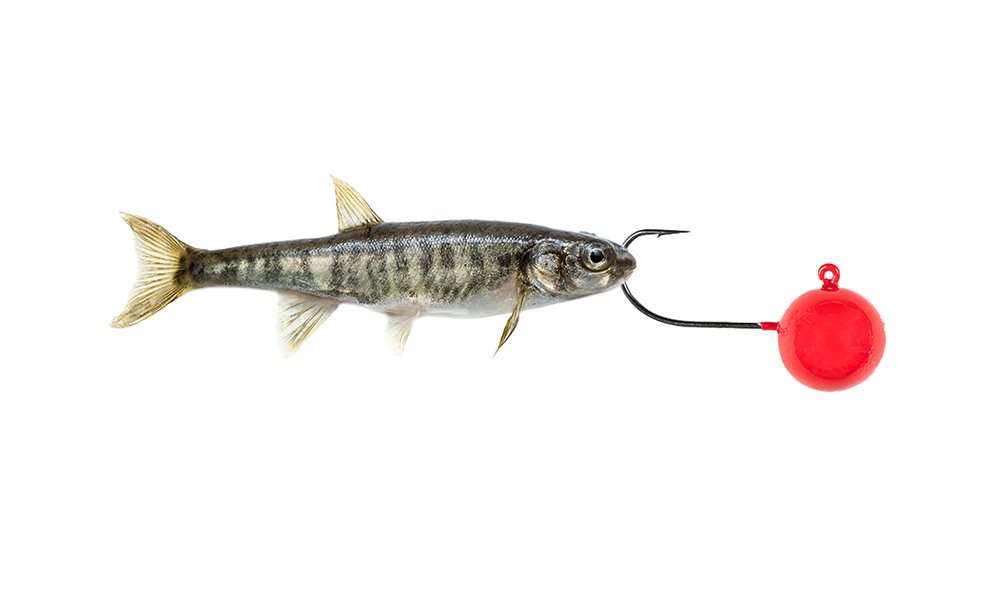 Image Story:
An all-time favorite in cold water and pressured fishing scenarios, a straight jig and minnow is tough to beat for weedline walleyes. The Northland Fireball Jig is a favorite across the Midwest, but any round, heavy jig will work. A jig / minnow combo can be tops in current, too, where anglers "slip stream" down to maintain a vertical presentation. And the same combo is a killer on Erie's shallow reefs.
Tip the bait dealer a few extra bucks to give you the biggest minnows he's got — larger baits stay on the hook better, and produce more scent to trigger reluctant fish.
(Don't Miss: Best Lures for Crappie Fishing: Jigs vs. Minnows)
(Image by Konjushenko Vladimir)
Image Title:
Jig and Plastic (Walleye)
Image: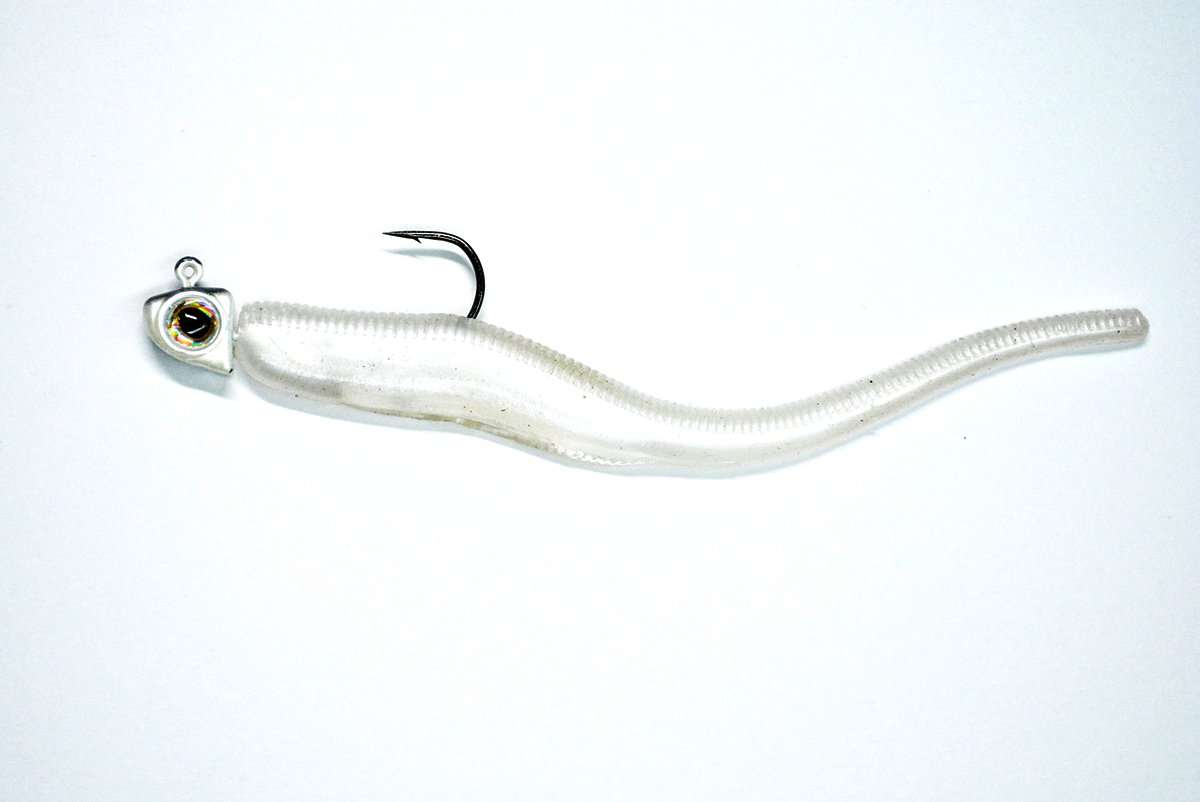 Image Story:
As plastic lure manufacturers continue to get better at their craft, and anglers see results when using artificial offerings, the jig-and-plastic combo gets more attention. Today, Z-Man Fishing's ElaZtech baits have a wildly-growing fan base. This stuff is both ultra-tough and buoyant, quivering with the slightest rod action. For starters, try the three-inch Z-Man MinnowZ threaded on your favorite ¼-ounce leadhead, and don't say I didn't tell you.
(Image by Joe Balog)
Image Title:
Little Cleo Spoon (Salmon)
Image: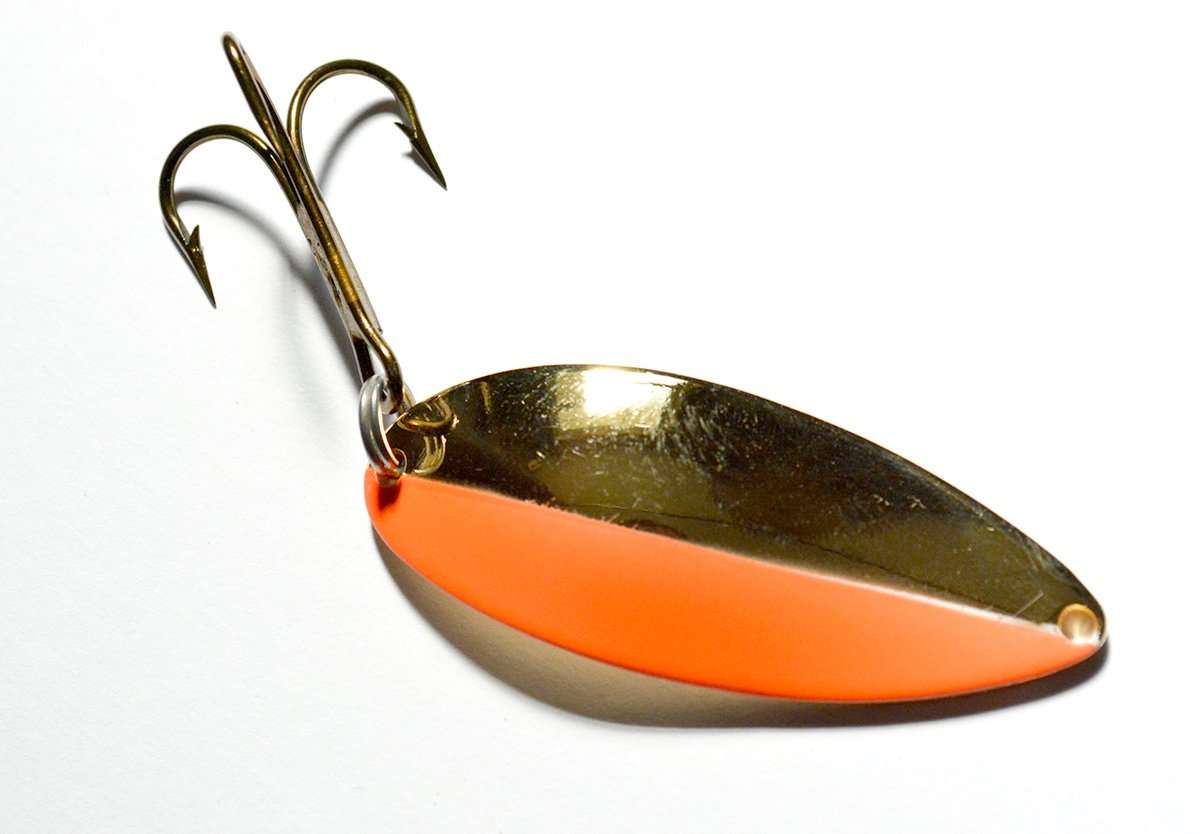 Image Story:
Regardless of their location, salmonid species are suckers for a flashy spoon. A Little Cleo is just as effective trolled behind a planer board as it is cast across a feeder creek. The key is to put the bait in the same zone as the fish.
Great Lakes captains keep careful watch on migrating species moving in and out of spawning runs; sonar reveals the position of their quarry. Downriggers, diving boards, and planers are deployed at various line lengths and depths, enabling coverage of the entire water column. For anglers investigating the tributaries, lightweight Cleos (down to 1/8-ounce) are perfect for tossing around logs in deep holes, triggering hard-fighting silvers.
(Don't Miss: The Power of a Fish)
(Image by Joe Balog)
Image:
Image Story:
Bass junkies across the Great Lakes love to prowl around marinas and harbors in search of their favorite fish. Often, traditional dock-fishing methods receive the most use. But don't be afraid to break out a lipless crankbait, especially in spring and fall.
Prior to spawning, largemouths will cruise shallow, weedy flats all throughout the man-made basins. Here, they feed on shad and shiners knocked off by the cold winter. Rat-L-Trap crankbaits mimic the dying minnows well.
Autumn finds those same fish on the hunt, prepping for a long winter. Again, a Rat-L-Trap can be the best lure to throw, as big schools of shad migrate to the harbors in search of warmer water.
(Image by Joe Balog)
Image Title:
Jig and Plastic (Crappie)
Image: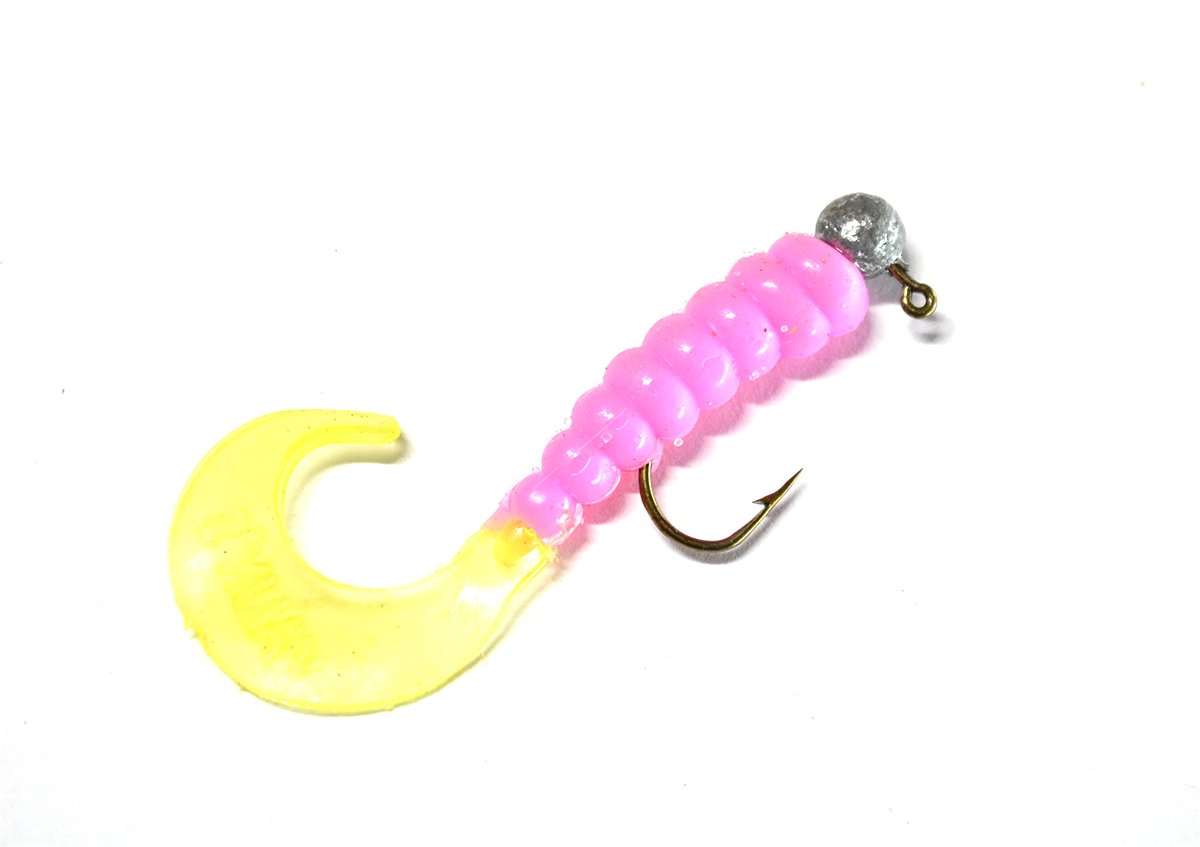 Image Story:
Crappies aren't the most sought-after Great Lakes fish, but they live just about everywhere across the region. Boat basins and marinas hold the most fish, and nothing is deadlier than a traditional jig and plastic. Early in the spring, try small tubes under a float. Later, sub in a twister tail on a 1/16-ounce jighead, jigged around dock pilings. Weedbeds can hold big numbers of fish in dock-less areas, especially new, emerging grass in shallow water. And don't be afraid to try cattails and bulrush reeds, a surprisingly effective pattern on many waters.
(Don't Miss: Realtree Fishing's Drew Gregory on His Latest Kayak Bass Fishing Tournament Win)
(Image by Joe Balog)
Image: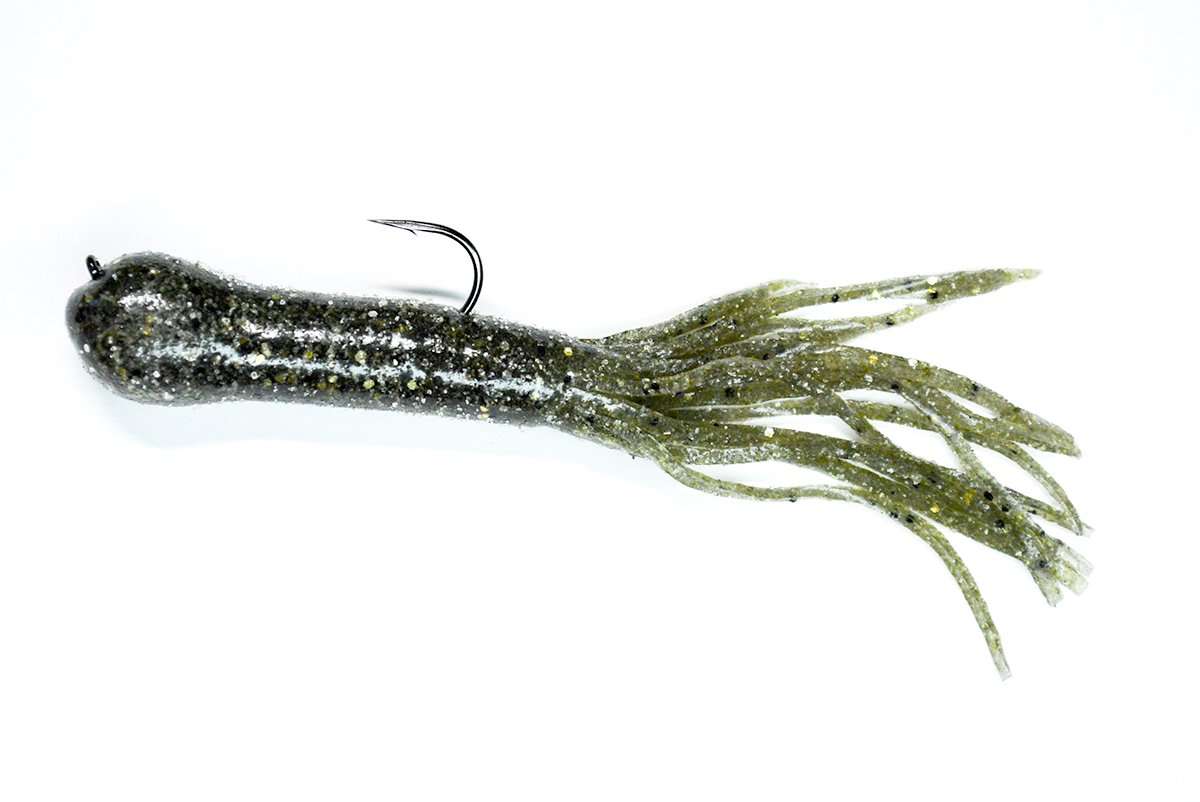 Image Story:
Nothing tops a tube lure for smallmouth bass, and nothing has for decades. Something about the bait just works. I guess the lure mimics several types of forage, from hellgrammites to crawfish, shiners to gobies. In any case, smart smallie anglers never leave home without a tube tied on.
Fish the lightest lure that will maintain bottom contact. That might mean a 1/8-ounce leadhead on a shallow flat. Or as much as a ¾-ounce in deep current. And stick to drab, natural colors as they, again, mimic everything. The key to tube fishing is to resist overworking the lure; the internal leadhead will take care of the bait's action with subtle lifts and drops.
(Image by Joe Balog)
Image: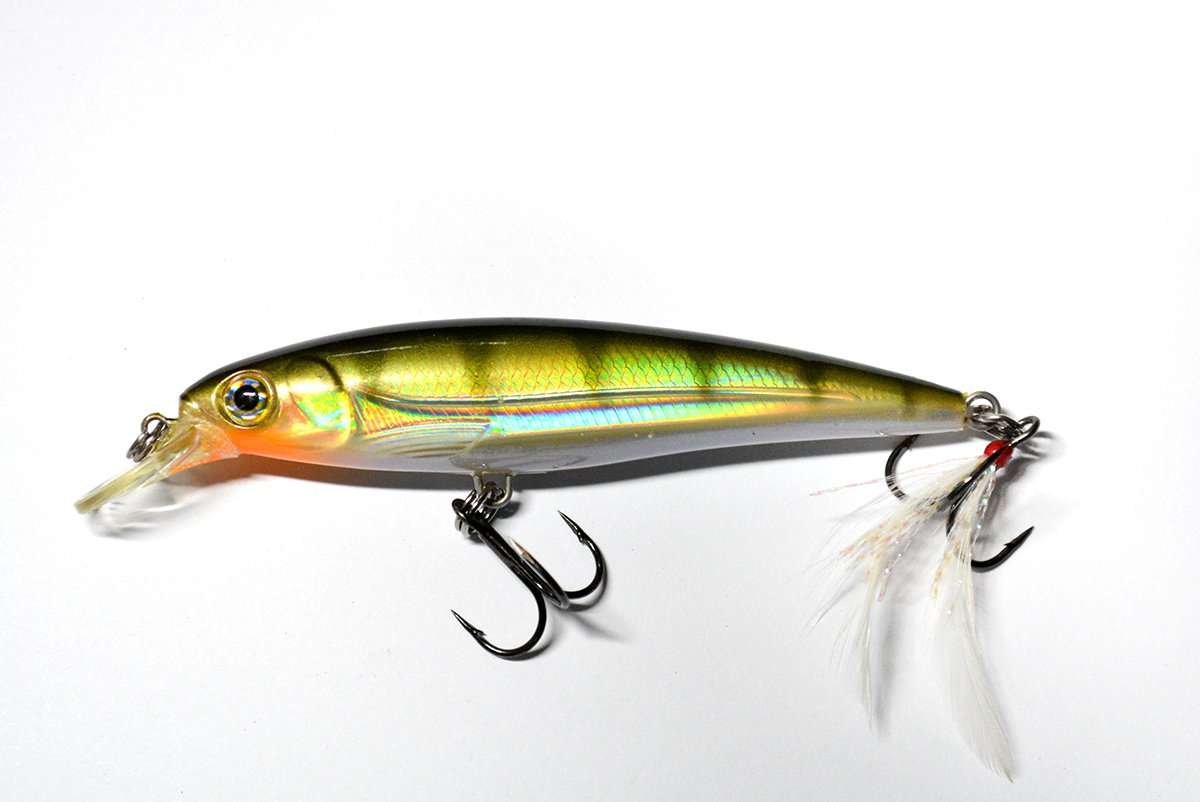 Image Story:
The best smallmouth fishermen lean heavily on a jerkbait, especially in spring. Here, we're talking minnow plugs, specifically Lucky Craft Pointer minnows, Rapala X-Raps and MegaBass Vision baits. The key is to snap the bait viciously, while allowing long pauses.
Such a retrieve creates a wild, darting action, and seems to trigger brown bass. In the early spring a jerk-jerk-pause cadence is effective, with pauses lasting as long as 10 seconds. Later, as the water warms, keep the bait moving as fast as you dare.
(Don't Miss: Major League Fishing Pro Jacob Wheeler Dominates Lake Eufaula Event)
(Image by Joe Balog)
Image Title:
Tandem Plastics (Yellow Perch)
Image: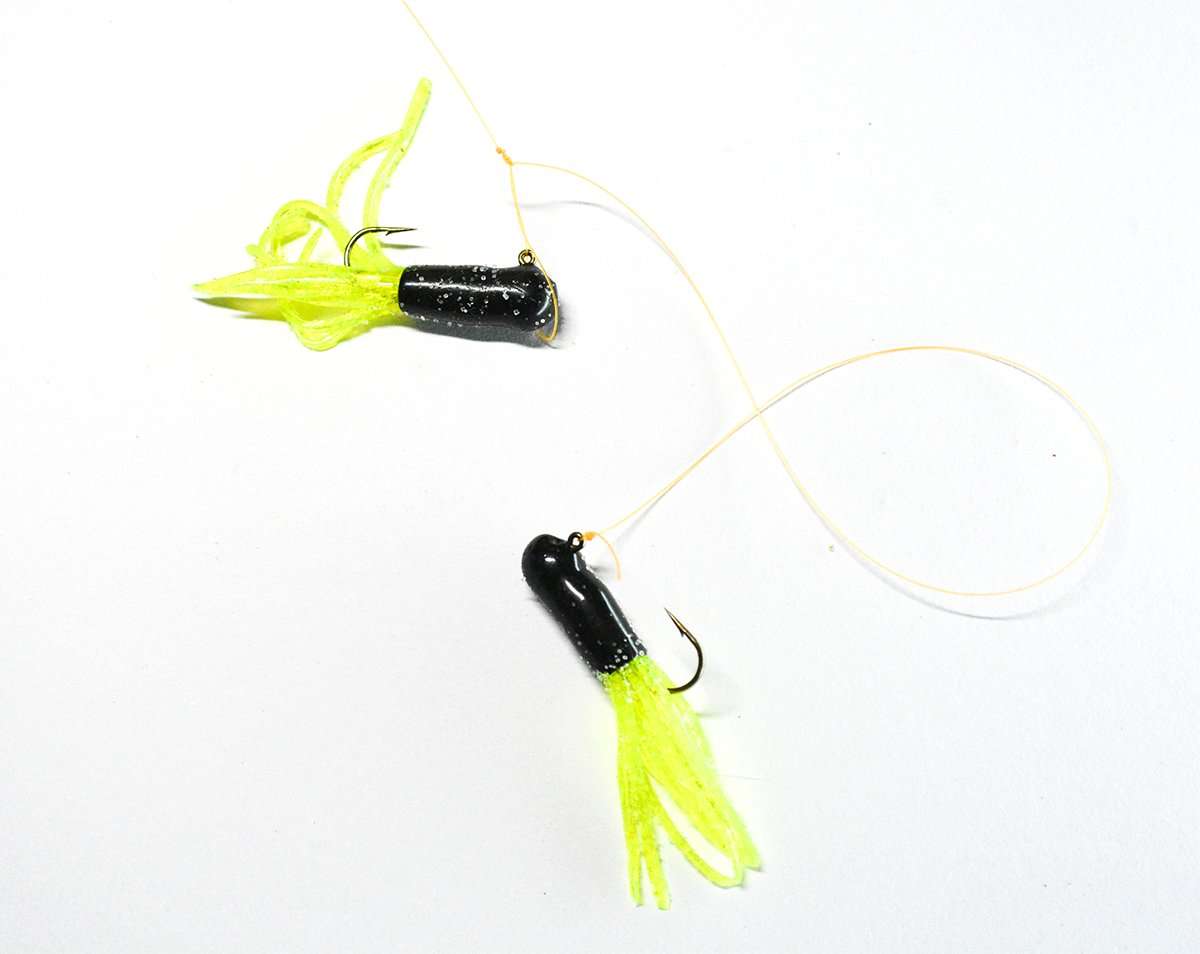 Image Story:
It's hard for most folks to believe that perch will bite lures, but each spring, they sure do. Years ago, friends and I got in the habit of perch fishing in deep marina basins before and after ice-out. Minnows fished with traditional perchy methods were tops - until we tried plastics.
Later we refined the technique to be effective to depths of around 20 feet. Two small jigheads (ranging from 1/32 to 1/8-ounce, depending on depth) are tied in unison on 4-pound line. Curly-tails, tubes, and minnow-shaped plastics tip each jig, and the rig is dragged across the silty bottom in slow pulls.
Big perch, feeding on emerging invertebrates, tiny panfish and gobies, gobble up the lures, resulting in a fun fight on an ultra-light rod. Doubles are common once a good school is located.
(Image by Joe Balog)
Image Title:
Blade Bait (Sleeper Lure)
Image: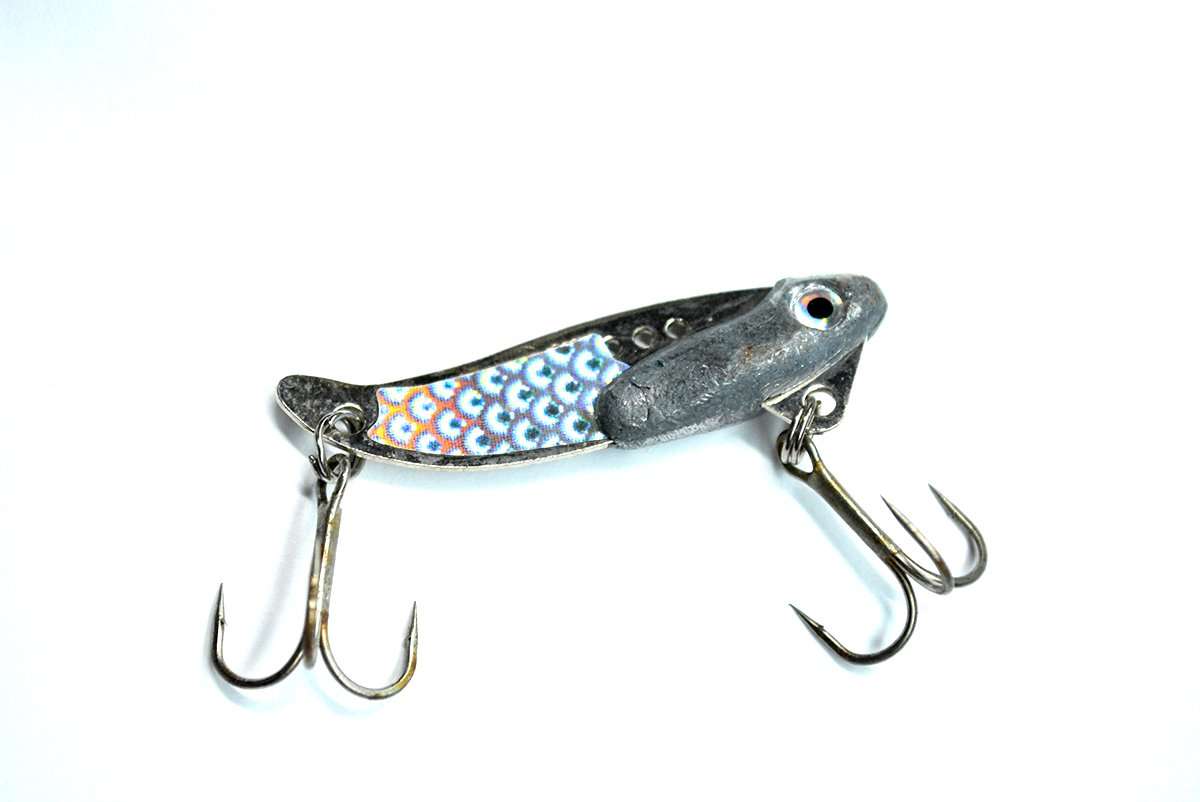 Image Story:
The Silver Buddy claims the most name recognition among the category of blade baits, but many fish catchers have no name at all; they are garage baits crafted by anglers in the know.
Bladed lures are heavy, cast well, and they get to the bottom quickly. They can be fished in very rough water, offer great flash and thump, and, most importantly, catch about everything.
Blades are famous for early-season largemouth and smallmouth bass; they're a favorite among ice-out walleye anglers, and miniscule models are killer on perch and crappies. Efficiency is the name of the game in this category. Ask at your local tackle shop for the regional blade bait favorite, and give it a solid effort before judging the clunky metal lure.
(Don't Miss: Marsh Madness: Fish, Food and Fun in the Louisiana Marsh)
(Image by Joe Balog)