See How You Like These Bug-Out Guns
Bug out guns: what are they and why do you need one? In today's world it's hard to think of a disaster where you'll become dependent on what you can fit into a backpack. But it's always good to prepare for the worst and hope for the best.
One situation that comes to mind was hurricane Katrina. People had to grab what they could and try to get out alive. It was a natural disaster. I'm only bringing this situation up to show you that things can go bad very quickly even in today's modern world.
What I look for in a bug out gun is something that's chambered in a common caliber. Something like 22 long rifle, 9mm, .40 S&W, .45 ACP, and even .223/556. Another key feature that I look for is portability. I look for guns that can fit into a backpack. After all, the backpack is usually called a bug-out bag. A properly assembled bug-out bag should have essential items to keep you alive for at least three days.
Here are some of my favorite bug-out guns.
Click here for more guns and shooting articles and videos.
Check us out on Facebook.
Image: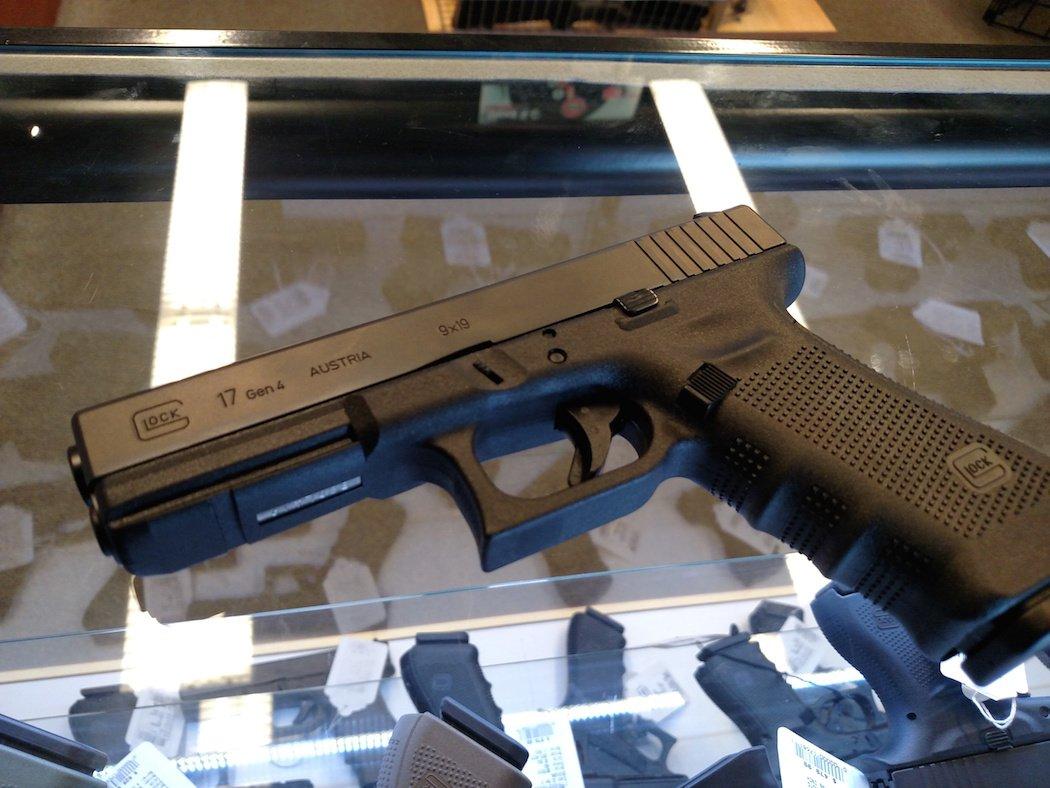 Image Story:
The Glock 17 is a semiautomatic handgun chambered in the most popular handgun cartridge ' the 9mm. Glocks have a reputation for being impervious to the conditions with durability to last for years. Accurate, reliable, and with a 17-round capacity. That's some serious firepower for when things get serious.
Photo credit: Adam Millard
Image: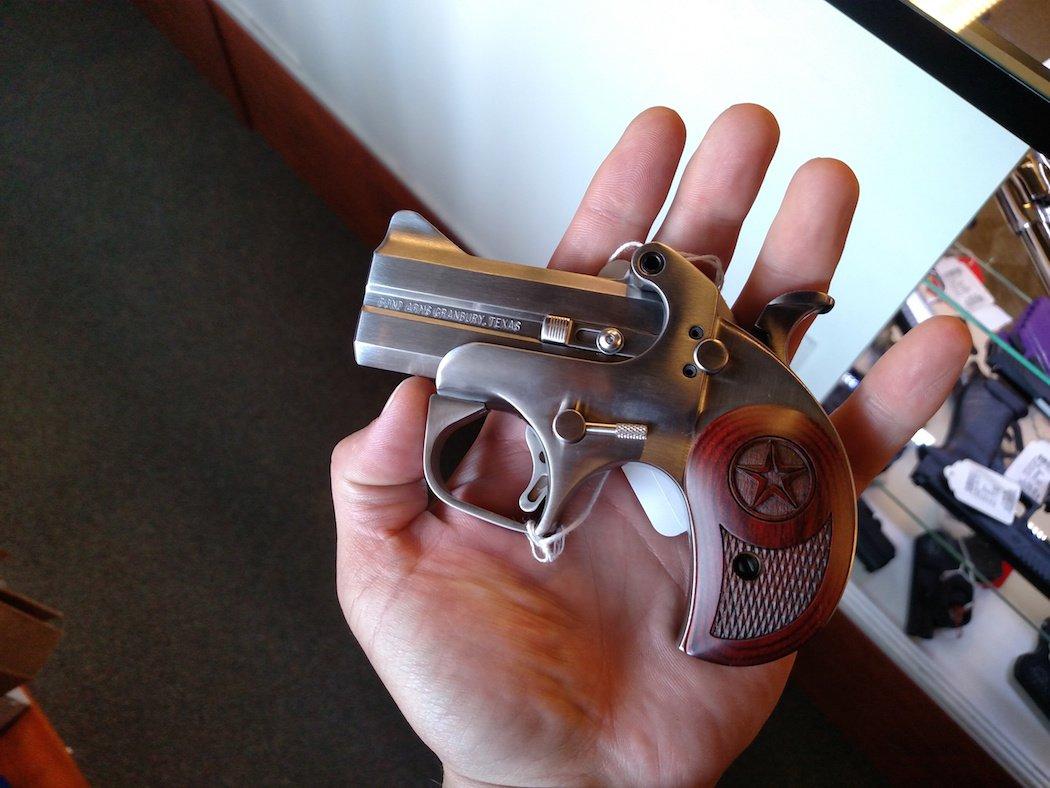 Image Story:
There's a few different caliber options available for the Snake Slayer. I prefer the .38 SPC/.357 MAG due to the simple fact that .38 SPC is a fairly common round.
Simplicity is one of the main reasons this gun made the list. The simple break barrel, over-and-under design is reliable and effective. The .357 MAG is a serious self-defense cartridge as well as a medium game hunting cartridge. It's very versatile.
Photo credit: Adam Millard
Image: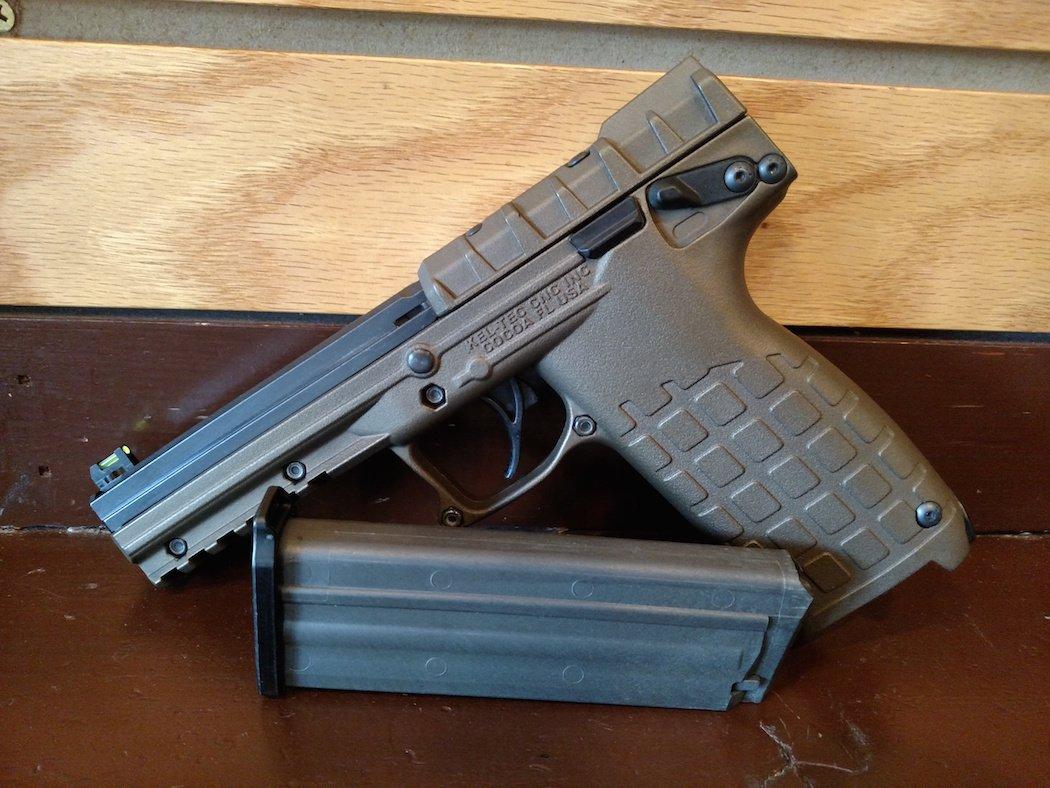 Image Story:
The PMR-30 is a complete polymer handgun chambered in .22 MAG. While not considered a self-defense round, it is another versatile round. The real beauty of this gun is its capacity. The magazine holds 30 rounds. That's some serious power packed into a little package.
Because the gun is made mostly of plastic it's incredibly lightweight. Nestled away in a bug-out bag, you'd hardly even know it's there.
Photo credit: Adam Millard
Image: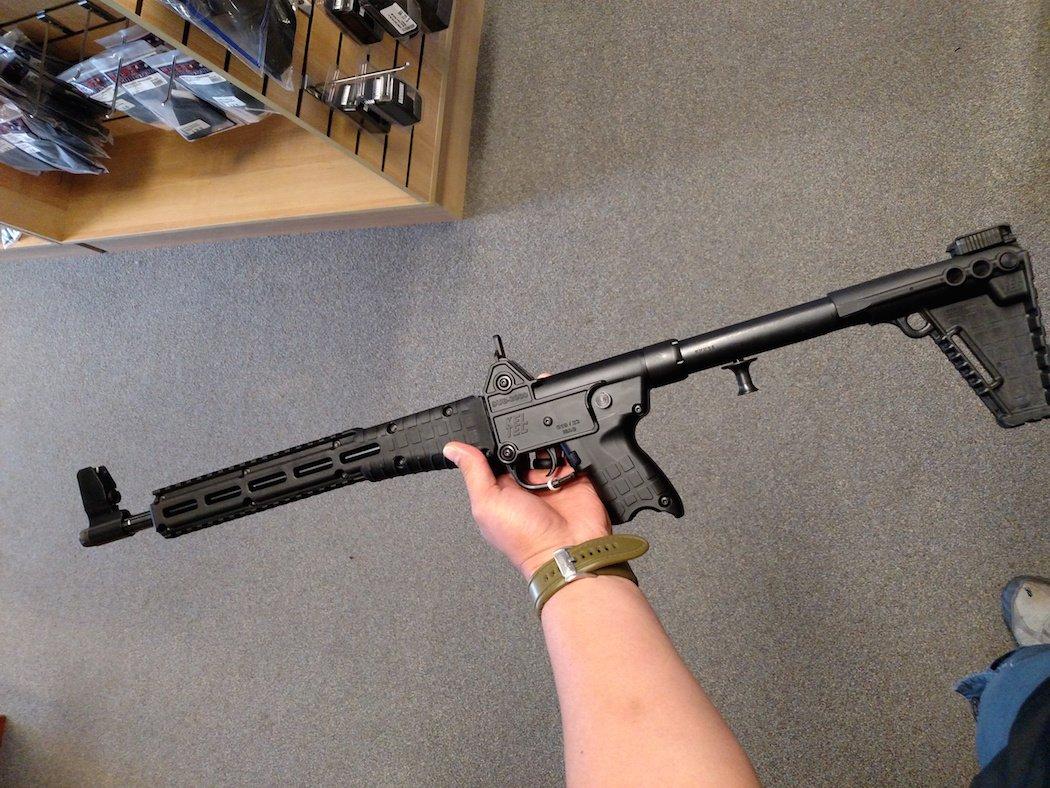 Image Story:
The Sub-2000 is my favorite gun on the list. My particular gun is chambered in 9mm and uses Glock magazines. The Sub-2000 is a compact semi-auto carbine that folds in half.
You heard me right: simply pull down on the trigger guard and pick up on the barrel and the gun folds completely in half. This allows the gun to be stored in a backpack one minute and be deployed and ready for action within seconds.
It comes in different models to accept other manufacturers' magazines, such as Beretta, Smith & Wesson, and Sig Sauer. You can also purchase them in .40 S&W.
Pistol caliber carbines have many uses. This gun can be used for hunting and gathering as well as self defense. Stay tuned next week because I'll be doing an in depth look at the Sub-2000.