What's It Worth: Colt Python .38 Special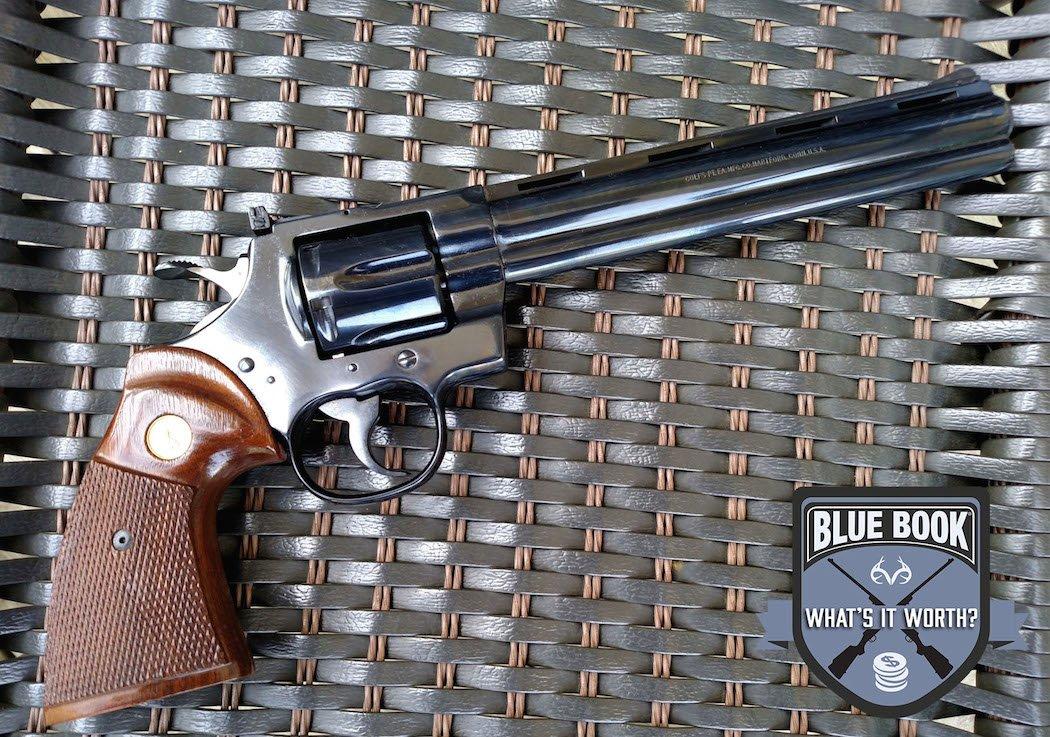 Manufacturer: Colt
Model: Python
Caliber: .38 Special
Value: $2,500
For this What's It Worth installment, I bring to you a very nice piece straight from my father's collection. This particular gun was the first revolver I ever laid my eyes on.
The gun is a Colt Python .38 special target model. It has an 8-inch full-ribbed target barrel. My dad bought the gun brand new off the shelf for $303.
I was just a little kid the first time my dad pulled it out of the safe. It was always kept in a very plush soft case in the very back of the safe. He's fired less than 50 rounds through it. I've never shot it, though. So, I couldn't tell you how it shoots. But it is a very clean, immaculate piece.
Condition rating of this gun—courtesy of the Blue Book of Gun Values rating system—is approximately 98 percent. The only sign of use is a small line where the cylinder lock rides on the cylinder. The bluing and grips are flawless. Other than that one line, the gun is perfect.
My father (as well as myself) was curious to know what his $303 investment looks like today. Colt made 3,489 blued Target Pythons. Since Colt revolvers are becoming scarce and popularity has risen the last few years, we figured it would be a substantial increase. But we were both shocked at just how much this gun is worth. A 98 percent condition rating puts this gun at $2,500.
Send photos and information of your firearm to [email protected]. We might choose yours to feature here on our weekly What's It Worth post. And remember, if we don't choose yours, look it up yourself with the Blue Book of Gun Values.