A look at the newest shotguns, rifles, muzzleloaders and more available in Realtree Camo
The SHOT Show of today is a far cry from the first one, which was held in St. Louis back in 1979. It now occupies a 630,000-square-foot space in the Sands Expo Center in Las Vegas and annually attracts more than 60,000 attendees.
Put another way, it's a gun show that's as big as a mid-sized town. The aisles of new product roll on for literal miles, and there's stuff here to catch the eyes of everyone from law enforcement officers to high-school trap shooters. There's a lot here for people like us, too, who like wearing camo and shooting deer and turkeys and ducks. Check out this lineup of new guns and ammo, and be sure to check back daily. We'll be updating our coverage as the show progresses.
$2,000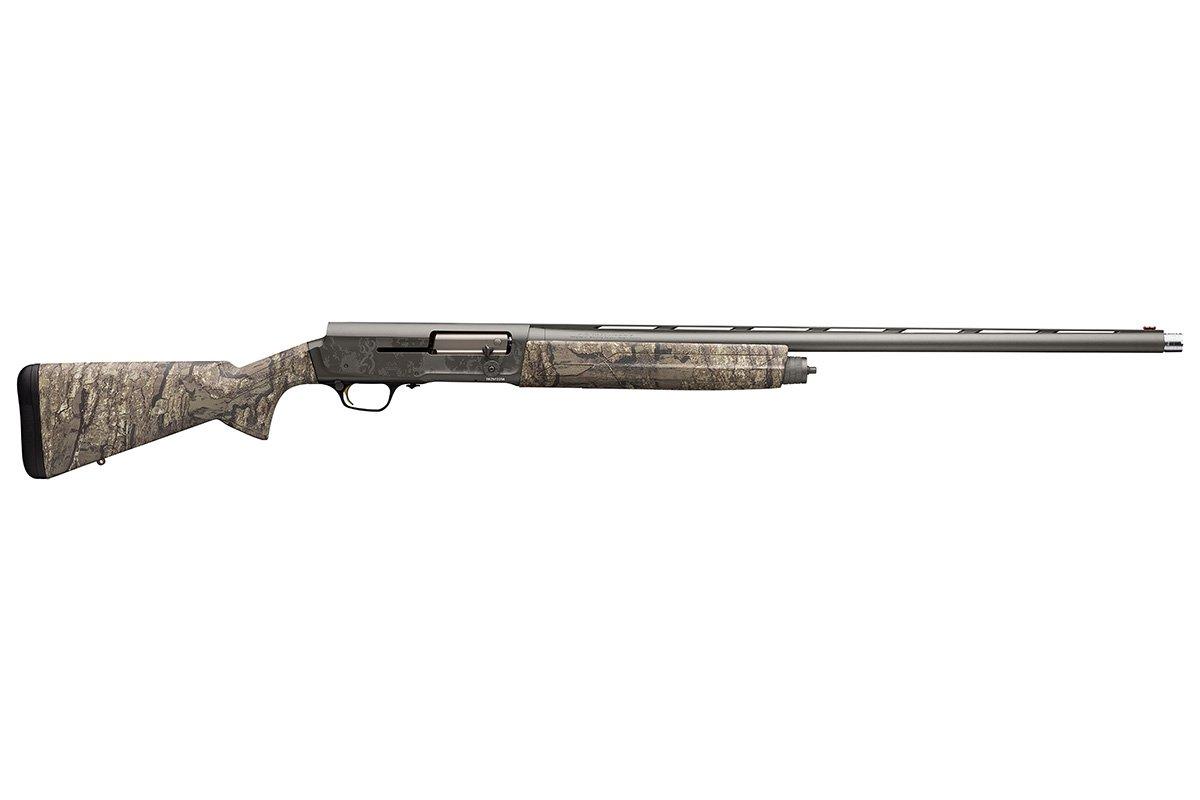 Browning's inertia-driven A5 has now been around long enough to become a modern duck-blind classic, just like the original recoil-operated A5 of old. The Wicked Wing Tungsten version, a SHOT Show special, blends a Cerakoted tungsten camo finish on the receiver and barrel with a stock and forend in Realtree Timber for a look that's eye-catching, but also virtually bomb and blizzard proof. It's shim-adjustable for length of pull, drop and cast, sports an oversize Briley bolt release, three extended Invector-DS Goose Band choke tubes, and more.
$1900

Some prefer a softer-shooting gas gun over an inertia autoloader, and the Browning Maxus, the company's flagship gas gun, has definitely proven its chops in the duck blind over the years. In the Wicked Wing iteration, the Maxus sports an optional burnt bronze or tungsten (shown) Cerakoted finish on the receiver and barrel. That's paired with Realtree Timber on the stock, plus the usual Wicked Wing enhancements to the choke tubes and bolt release. Serious duck guns are often a study in utility — but Wicked Wing shotguns look as good as they shoot.
$550-$600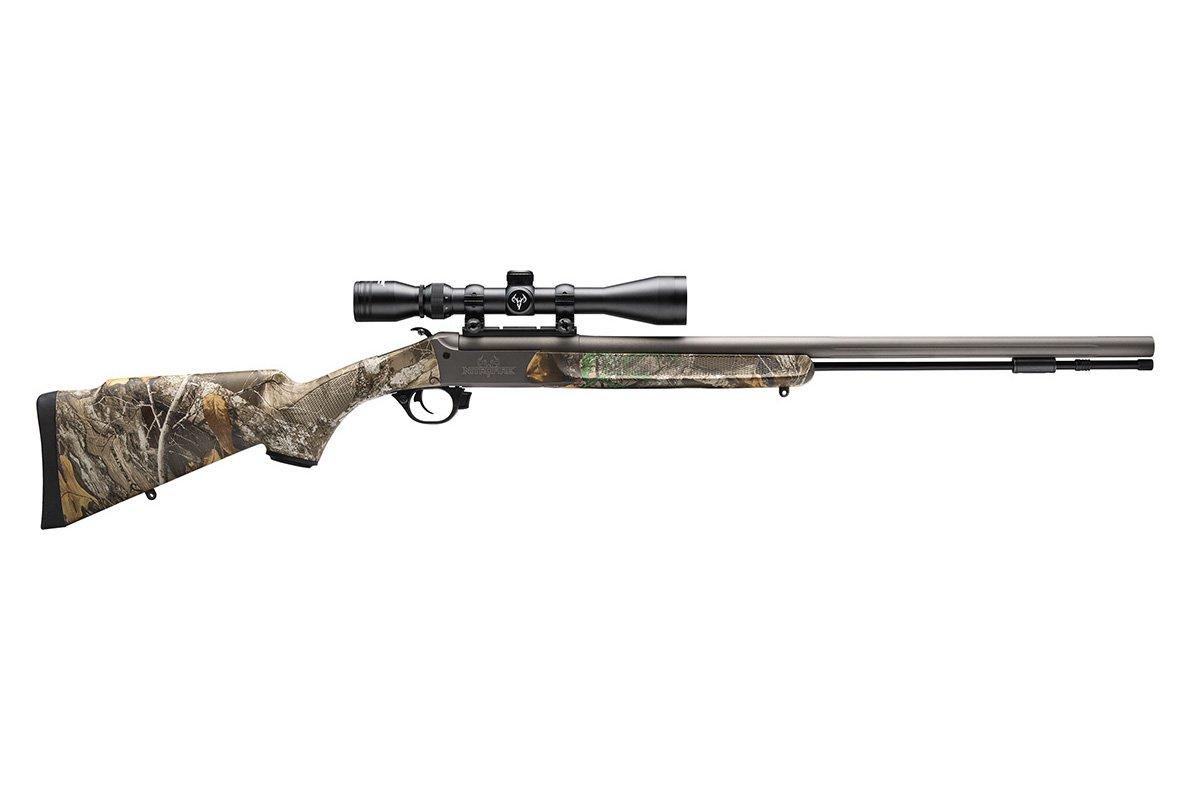 Traditions paired with Federal to put something revolutionary on the muzzleloading market. The NitroFire rifle works with the Federal Firestick powder charge system (see next for details). The result is a muzzleloader ignition system that's virtually impervious to the weather, and as consistent as factory centerfire ammo. The powder charges load from the breech, but the bullet loads from the muzzle, resting on a shelf inside the barrel. There's no question whether or not it's properly seated. The NitroFire is a standard .50-caliber with a 26-inch, 1:28 twist barrel, Elite XT trigger system, and it's finished in Realtree EDGE.
$27 / 10-pack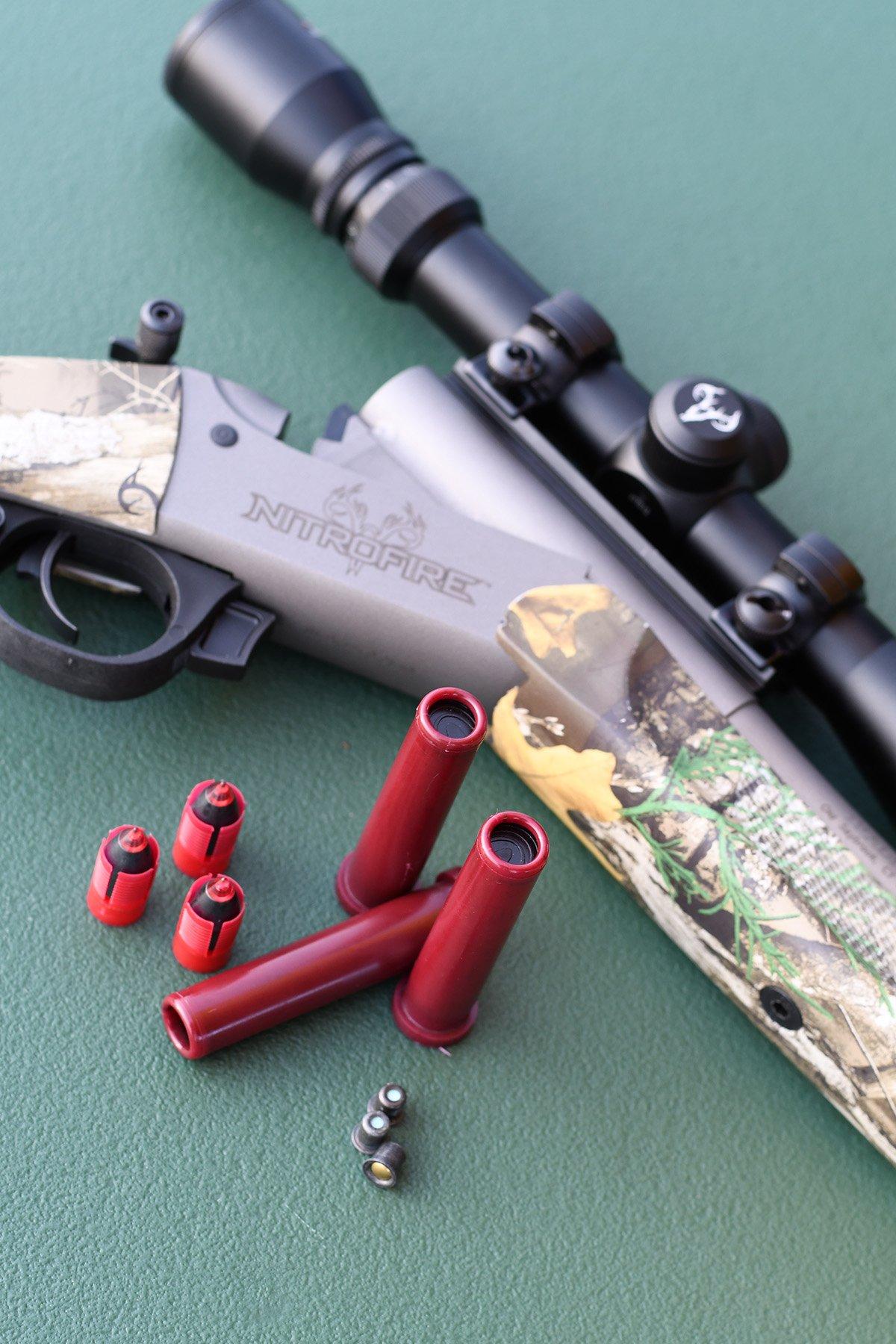 Designed in conjunction with the Traditions NitroFire muzzleloader (above), the Federal FireStick is a polymer propellent capsule filled with either 100 or 120 grains of Hodgdon's all-new Triple 8 muzzleloading powder, and topped with a No. 209 primer. The bullet is still seated through the muzzle of the gun, but the powder charge and primer are self-contained and can be removed. By definition the system should be legal for use during muzzleloader season in many states — but keep an eye on the regs in the state you're hunting to be sure.
$43 / 10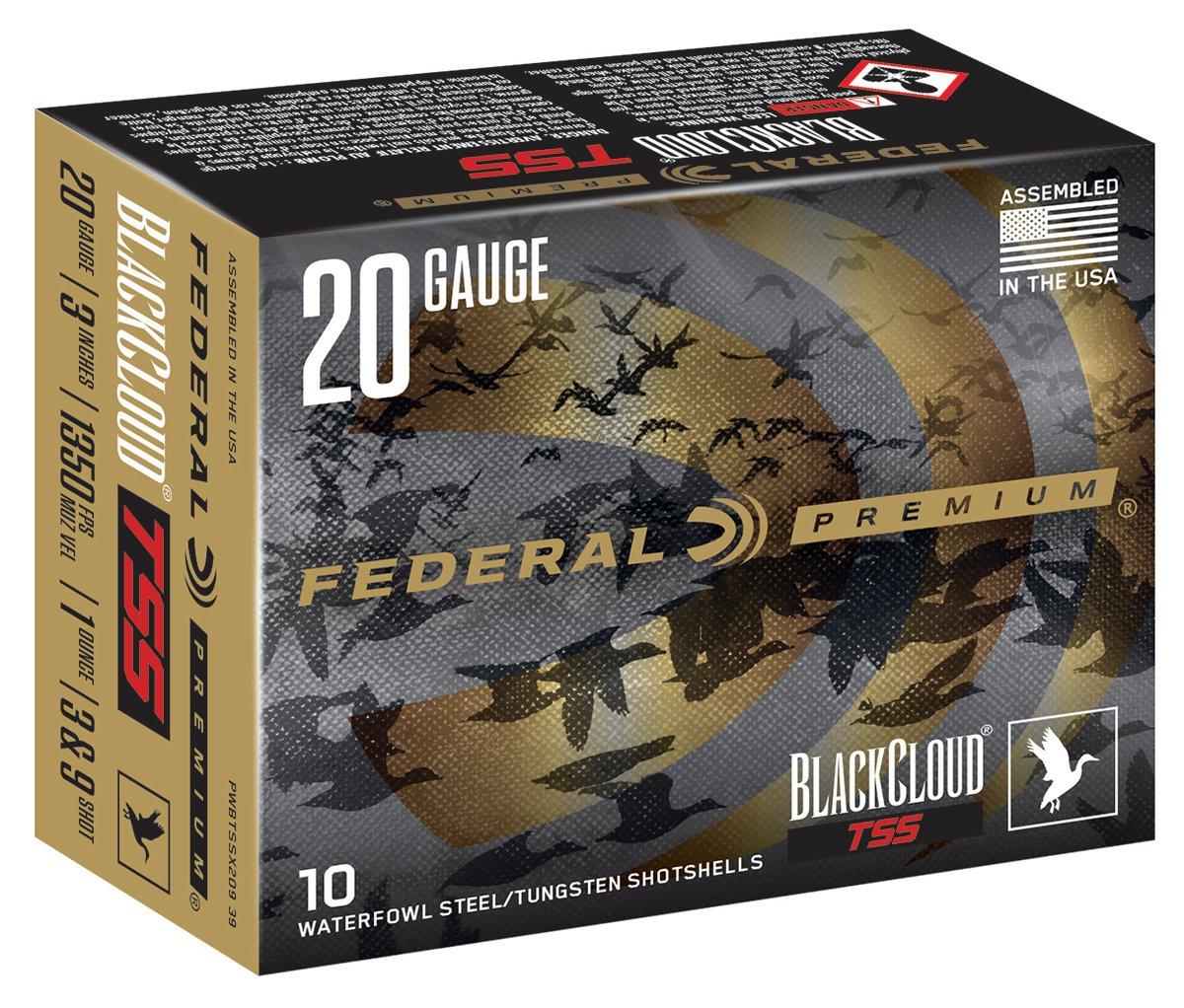 Waterfowlers have long trusted Black Cloud to throw a good pattern and knock down tough birds. Last year, the iconic, high-performance steel shotshell got a boost with the introduction of BlackCloud TSS, which blended FliteStopper steel pellets with No. 9 Tungsten Super Shot. The result was a denser payload that was also more lethal at long range. Last year it was available in 12 gauge only but this year, Federal has added a 20-gauge version to the lineup. It's a 3-inch load with a blended ounce of No. 3 and No. 9 shot moving along at 1,350 fps.
$850-$900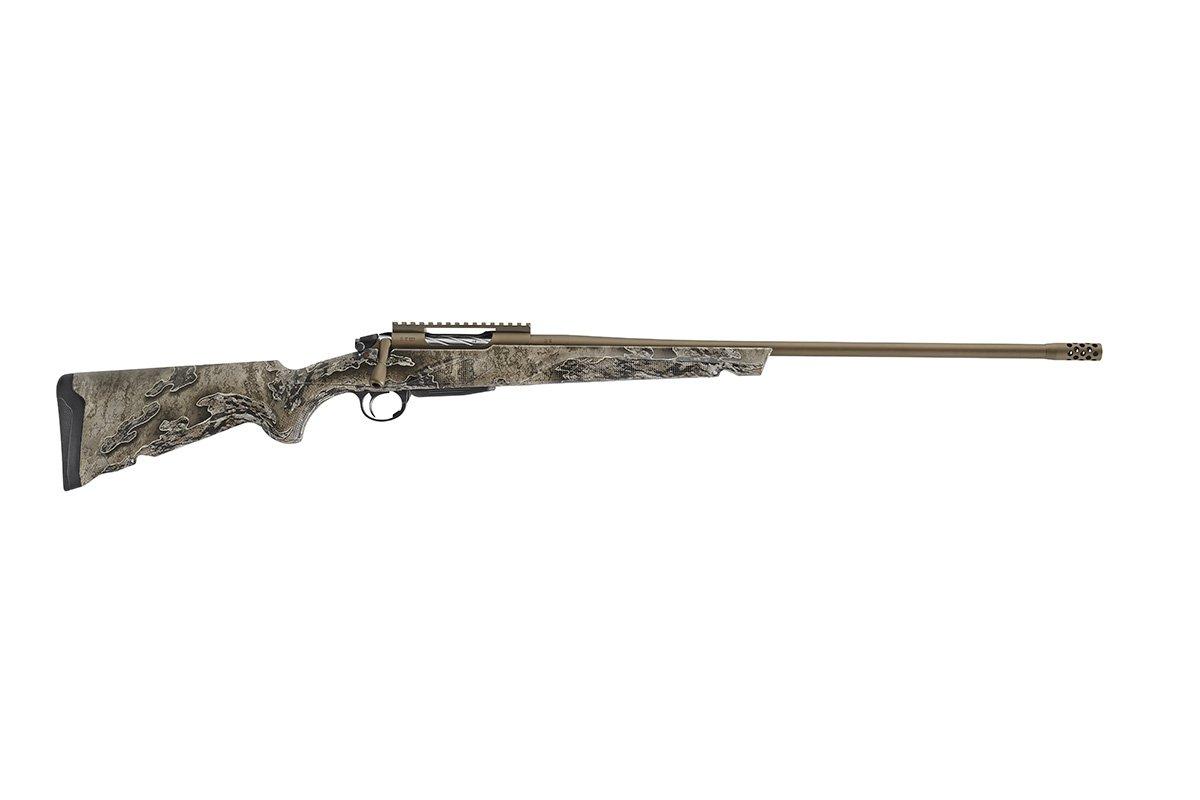 The Italian-made bolt-action rifle with the lines of a smooth-swinging shotgun got an upgrade this year with the Elite model. The new rifle has a Cerakote finish on the action and barrel, while the stock sports Realtree's all-new EXCAPE camo pattern. Older model Momentums had a hinged floor plate, but this one is upgraded with a detachable box magazine. The bolt is spiral-fluted with three locking lugs, while the barrel is threaded and topped with a one-piece picatinny rail. The Momemtum Elite will initially be available in .223 Rem., 6.5 Creedmoor and .308 Win.
$1,247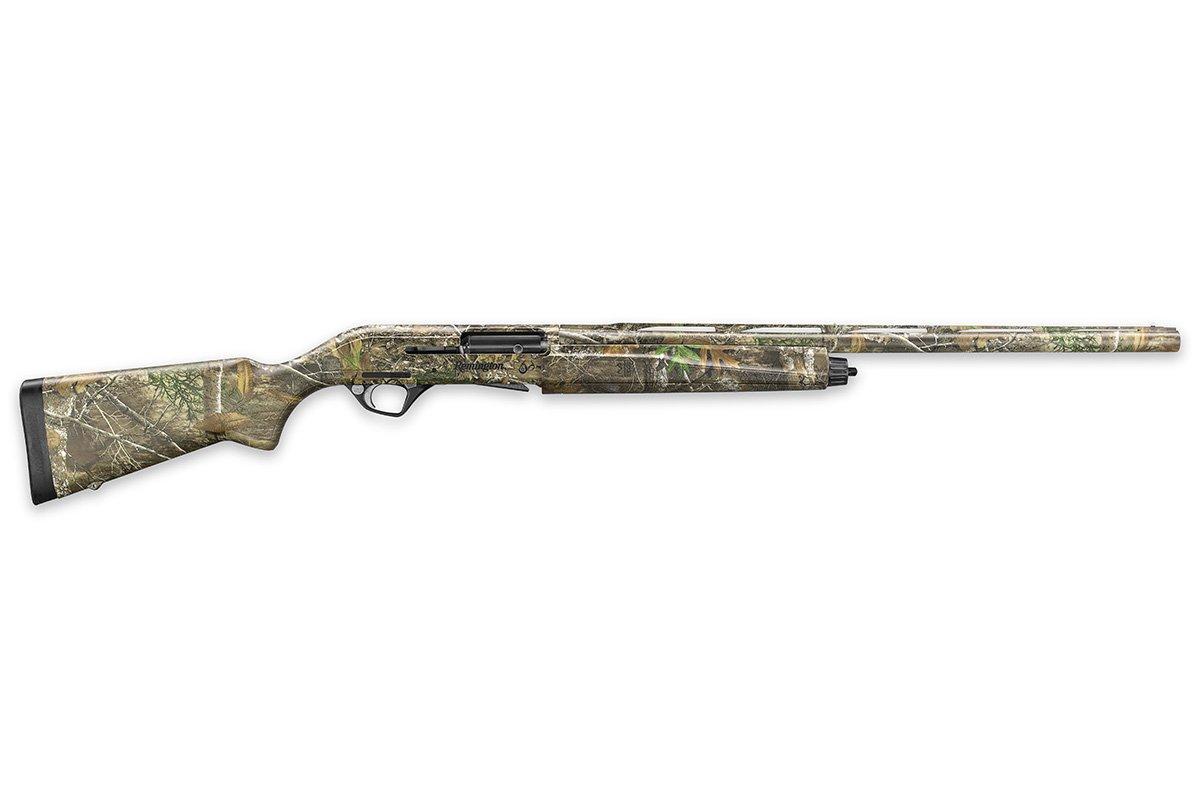 This gun is aptly named. A lot of hunters just need one good shotgun to do everything a shotgun needs to do, and if that's you, this might be your gun. The VersaMax Sportsman is a gas-operated semi-auto that's proven to be as at home in the duck blind as it is in the spring turkey woods. The VersaPort technology self-regulates the gas system for reliable feeding with everything from 2 3/4 loads to the heaviest 3.5-inch magnums. This year, the Sportsman is available in Realtree EDGE, too.
$491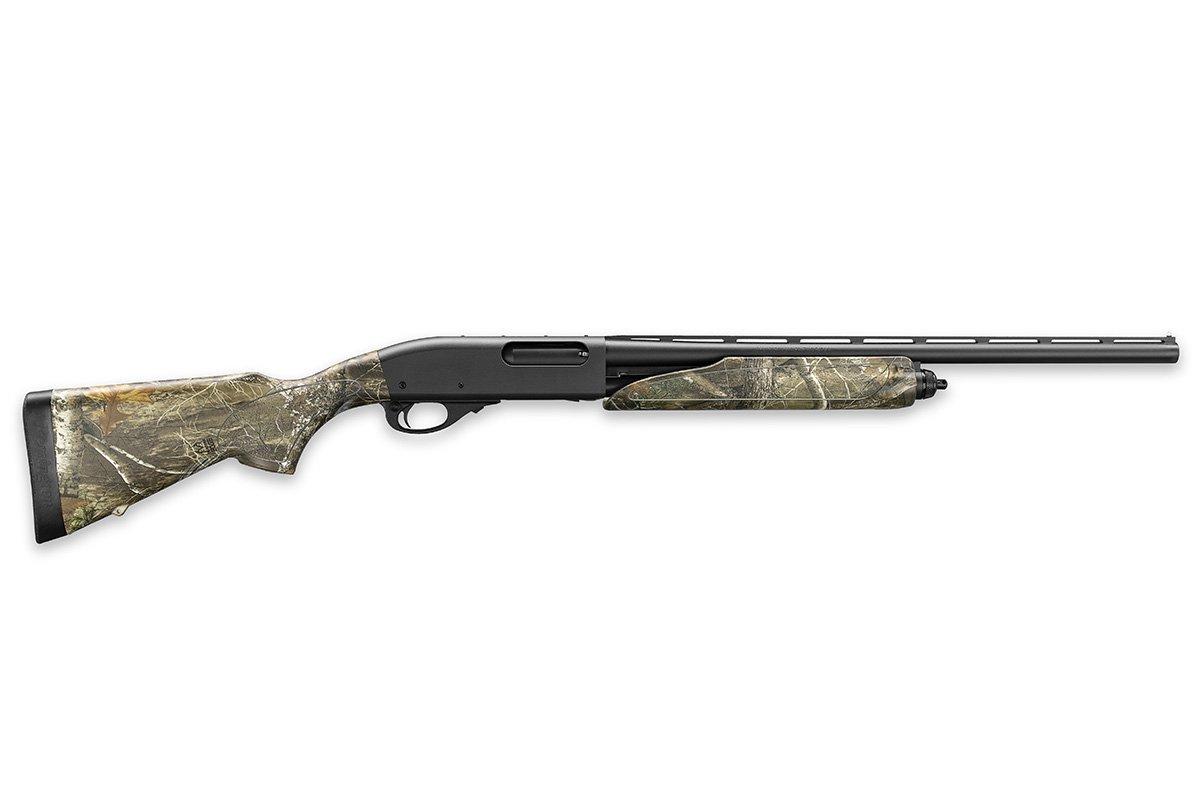 A growing number of die-hard turkey hunters seem to be reaching for their kids' shotguns come spring. With modern ammo a 20-gauge doesn't give up much of anything in gobbler-killing performance, but the trimmer, lighter guns that shoot it sure are nice to carry. The Compact version of the legendary 870 pump would work just fine for young or small-frame shooters, but with a new finish to the stock and fore-end in Realtree EDGE, it just might become Old Dad's new favorite turkey gun, too.
$1100-$1300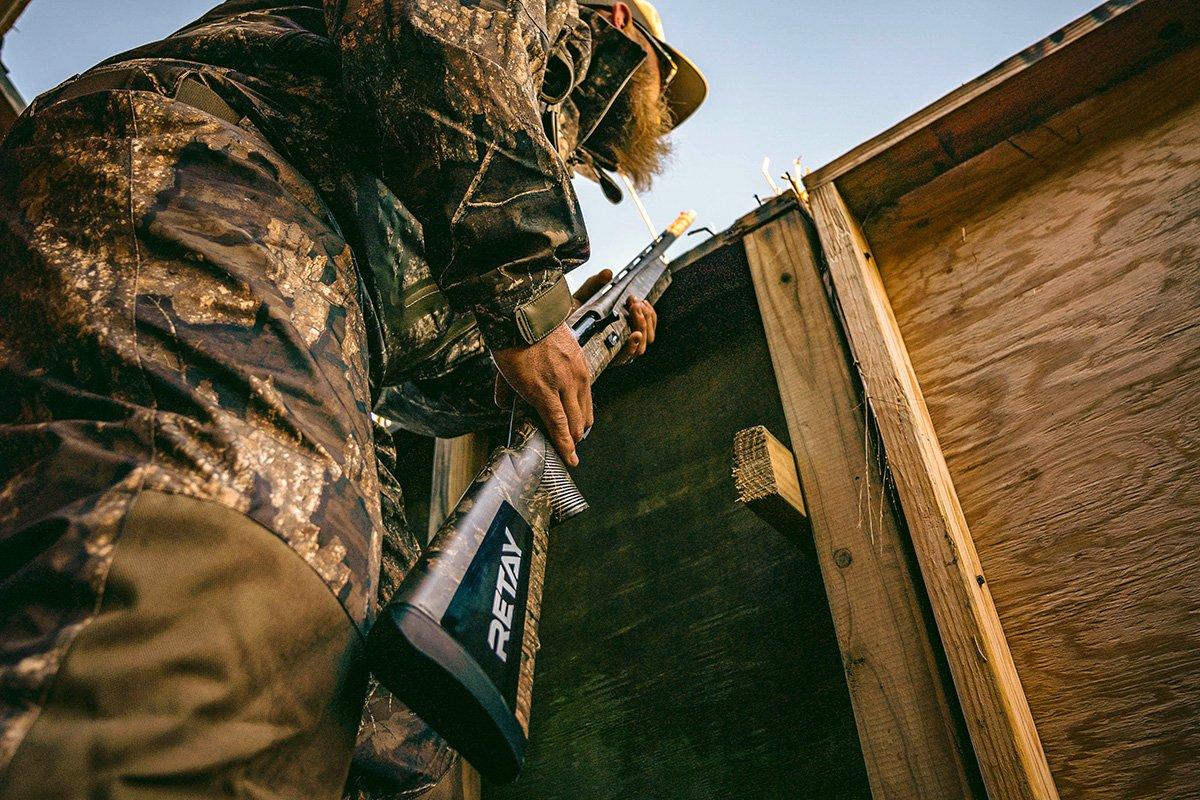 This relative newcomer to the autoloading shotgun market is quickly proving itself among serious waterfowl hunters (the guys on the wildly popular waterfowl show Black Cloud on Realtree 365 shoot them). Retay's inertia-driven 12-gauges work and work well, and now they're offering the Masai Mara in 20 gauge with a variety of finish and feature options, including guns in Realtree MAX-5 and Timber, plus receiver finishes including Cerakoting and anodizing. The gun should be available mid-February, but Retay is taking pre-orders right now.
$800

If you're looking for a sweet-looking all-weather autoloader at an attractive price, the laser-etched Pointer Phenoma is worth attention. This 3-inch gas-operated 12-gauge has a 28-inch barrel and weighs just 7.2 pounds. The receiver and barrel are Cerakoted (burnt bronze, midnight bronze or OD green) with laser etching, while the furniture is finished in either Realtree Original or MAX-5. It comes standard with five choke tubes and a hard case. Additional Phenoma models are available in 20 and 28 gauges, and .410 bore, too.
$150 - $200

If you need a serious air rifle for backyard plinking and small game hunting, this one's worth a look. It sports an ergonomic, comfortable stock with interchangeable grips and a Realtree EDGE finish. Adult-sized airguns can be surprisingly loud, but this one uses Stoeger's S3 Suppressor for a quieter report. It's available in .177 or .22 caliber, with the .17 version firing pellets to 1,200 fps. It comes ready to go with a 4x32 scope.
Escort FieldHunter Turkey Gun
$400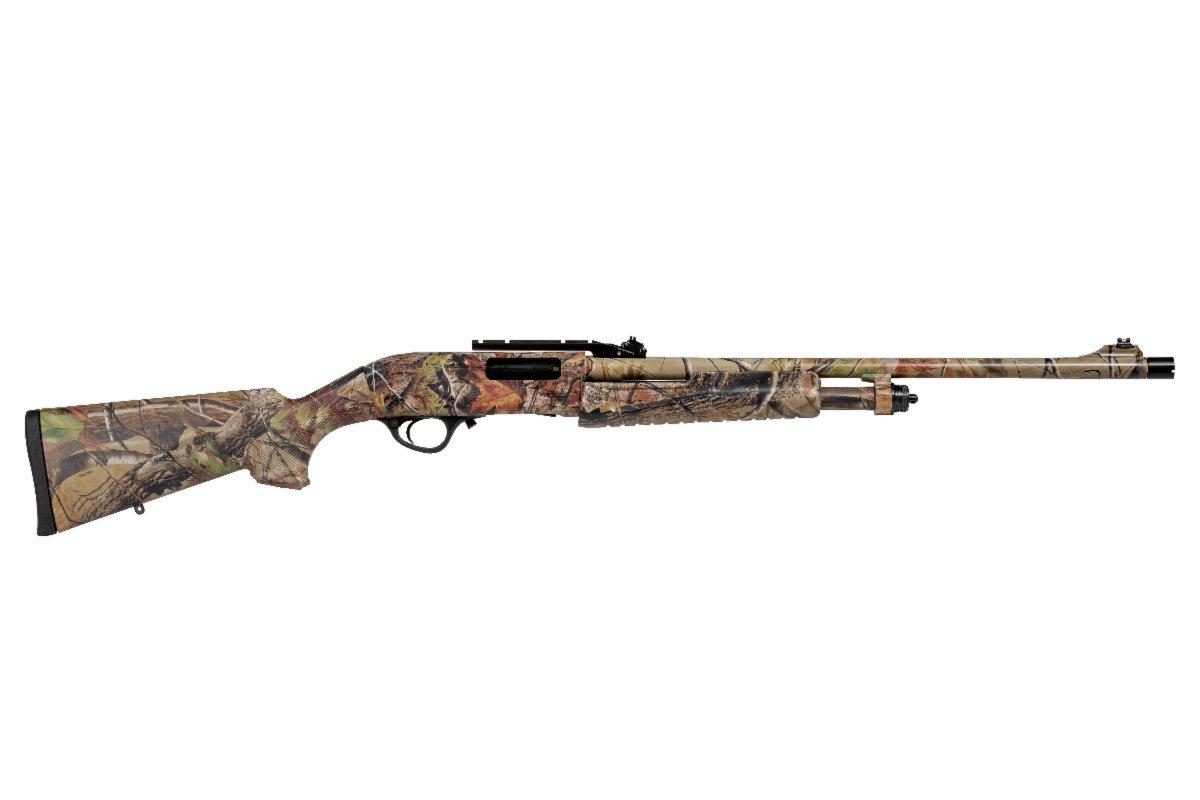 Turkey hunters don't necessarily need a high-dollar gun. They need a shotgun that functions and throws a tight pattern. For that, it's tough to argue with the utility of a pump. Escort's FieldHunter is available in 12 gauge, 20 gauge, or .410 bore, and it sports a synthetic stock finished in APG. The barrel comes with open sights and an optics rail for Weaver-style mounts, which is pretty handy as a factory standard. The FieldHunter come with four choke tubes and weigh 6 to 7 pounds, bore size depending.
$400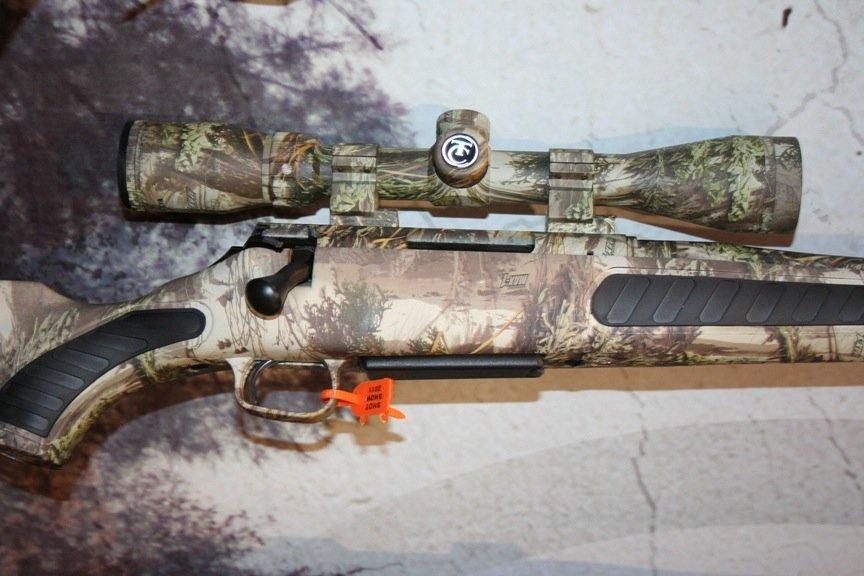 This one was technically released in 2019, but it's on display and cool enough to warrant coverage here. Think of it as a new-age squirrel gun designed for flawless semi-automatic cycling with a variety of .22 LR ammo, and easy disassembly for cleaning. The rifle comes standard with an adjustable peep rear sight and green fiber-optic front, plus an integrated Picatinny rail for mounting a variety of optics. The forend is slotted to accept an M-Lok accessory rail, and the 17-inch barrel is threaded for use with compensators or suppressors. The ergonomic stock comes finished in Realtree EDGE.
$397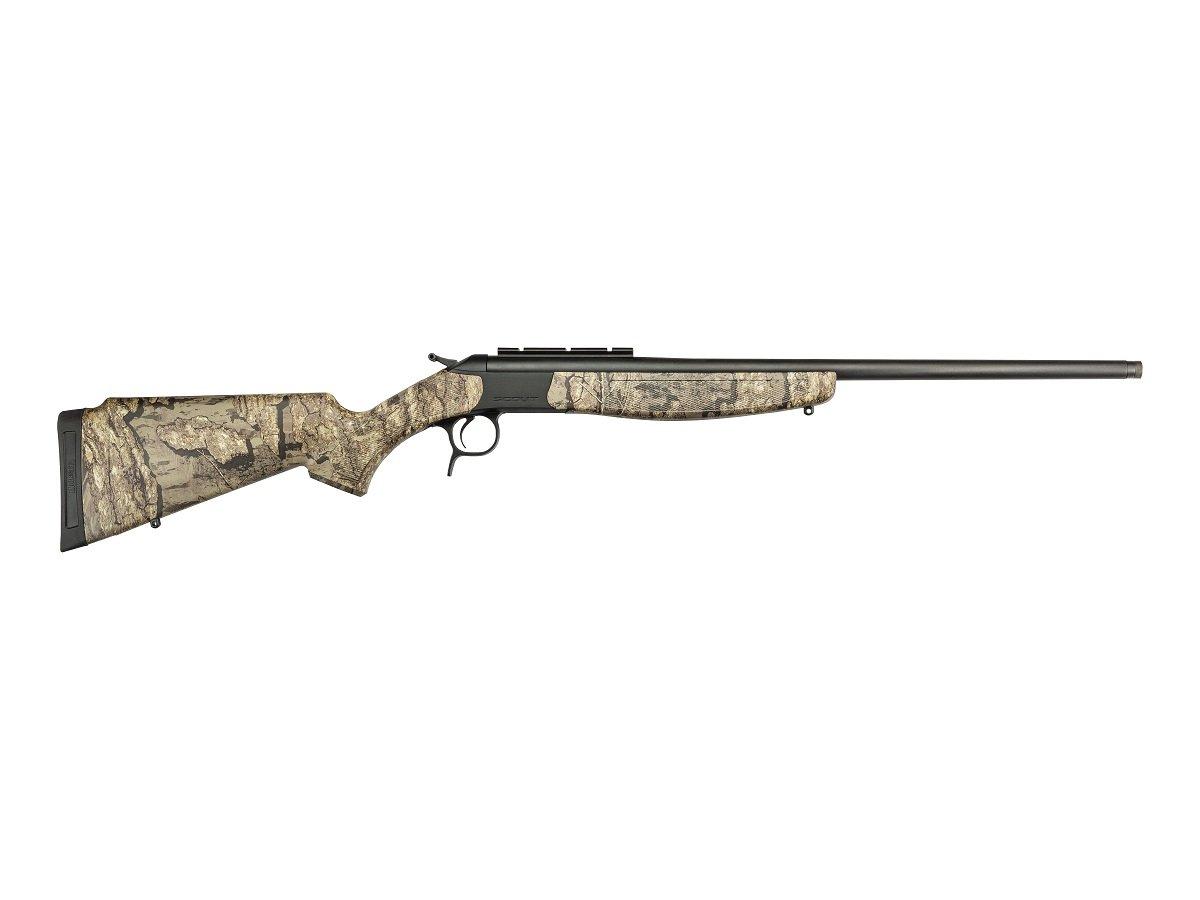 The SCOUT is just right for a young hunter or to use as a compact truck, camp or brush gun. This high-quality single-shot .410 is sleek, lightweight, easy to operate and decked out in Realtree Timber camo. The stock is 100% ambidextrous and features CVA's CrushZone Recoil pad. Outfitted with a full turkey choke and a lifetime warranty, this little gun is a great choice for the hunter on a budget.
$588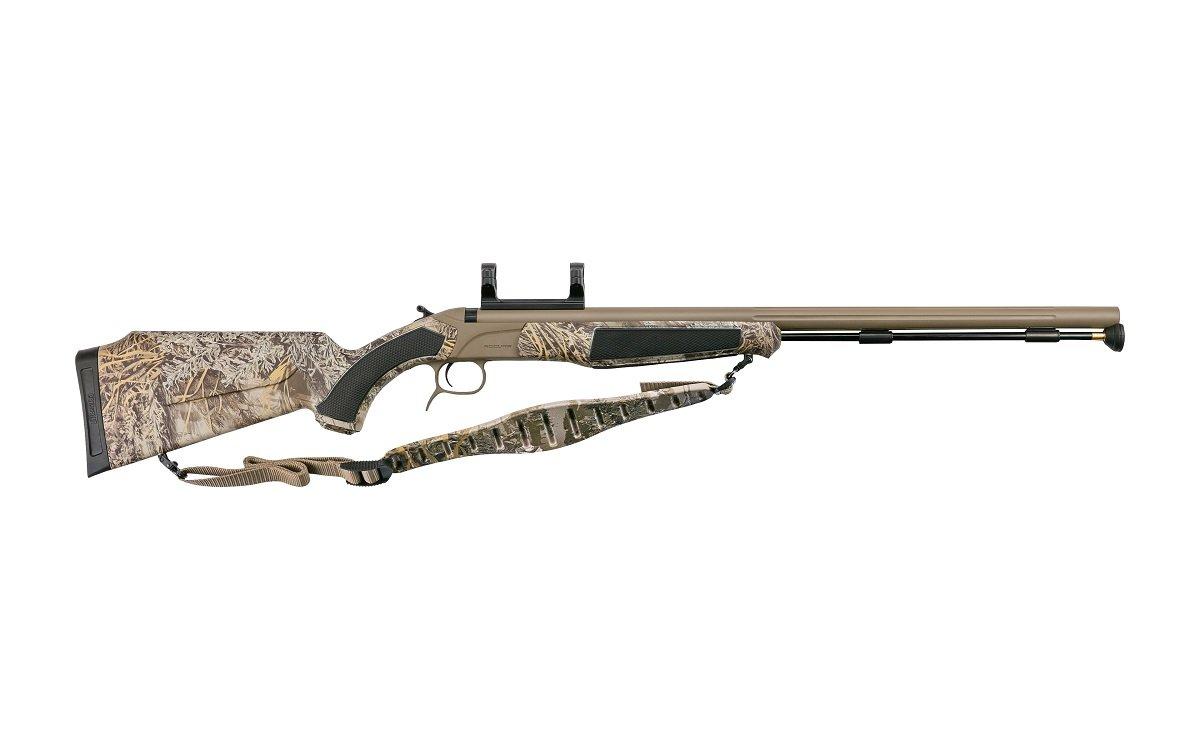 The "MR" in this ACCURA series stands for "mountain rifle," which means it's designed to tote on long, backcountry hunts. The lightweight, shorter, compact 25-inch barrel makes it easier to carry and more maneuverable than CVA's standard muzzleloaders. Just like all CVA ACCURA series rifles, this one features a genuine Bergara Barrel, which is known for its remarkable accuracy. A few of its other impressive features include a Quick Release Breech Plug (QRBP), Trigger Guard Actuated Breeching Action, Neutral Center of Gravity Trigger and Realtree MAX-1 XT camo.
Be sure to check out the rest of our SHOT Show coverage: