Build a fire. Cook something. Putz around the cabin. This is the cool new camo stuff from SHOT Show 2020 for living the good life
Have you ever been on an airplane, seen a camo-capped stranger board, and thought to yourself, I bet that dude's alright?
Us too. Thankful as you might be for good camouflage when a longbeard is staring you down at 10 yards, its meaning is unmistakable outside of the woods, too. Whether you're kicking your feet up in the off-season or stuck in rush-hour traffic downtown, a little camo on your slippers or phone case helps to remind you where you come from — and where you'd like to be.
The SHOT Show happens amid the glitzy backdrop of the Las Vegas strip, but the stuff covered here sure has us thinking of home. Be sure to check back often this week, as we'll be updating this list daily.
$150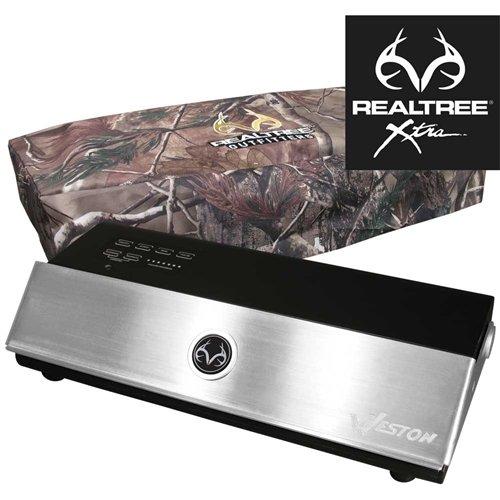 If you like cooking wild game, then you probably already follow Michael Pendley on Realtree's Timber2Table cooking blog. The guy is a big fan of Weston products, including this new camo-clad vacuum sealer, which has a 110-watt motor and easy-to-use controls, with built-in storage and a cutter for your freezer bags. It comes ready to go with six quart-sized storage bags, four gallon-sized bags, and one roll for cutting custom sizes. It's compatible with bags from other popular heat-sealing vacuum systems, too.
$100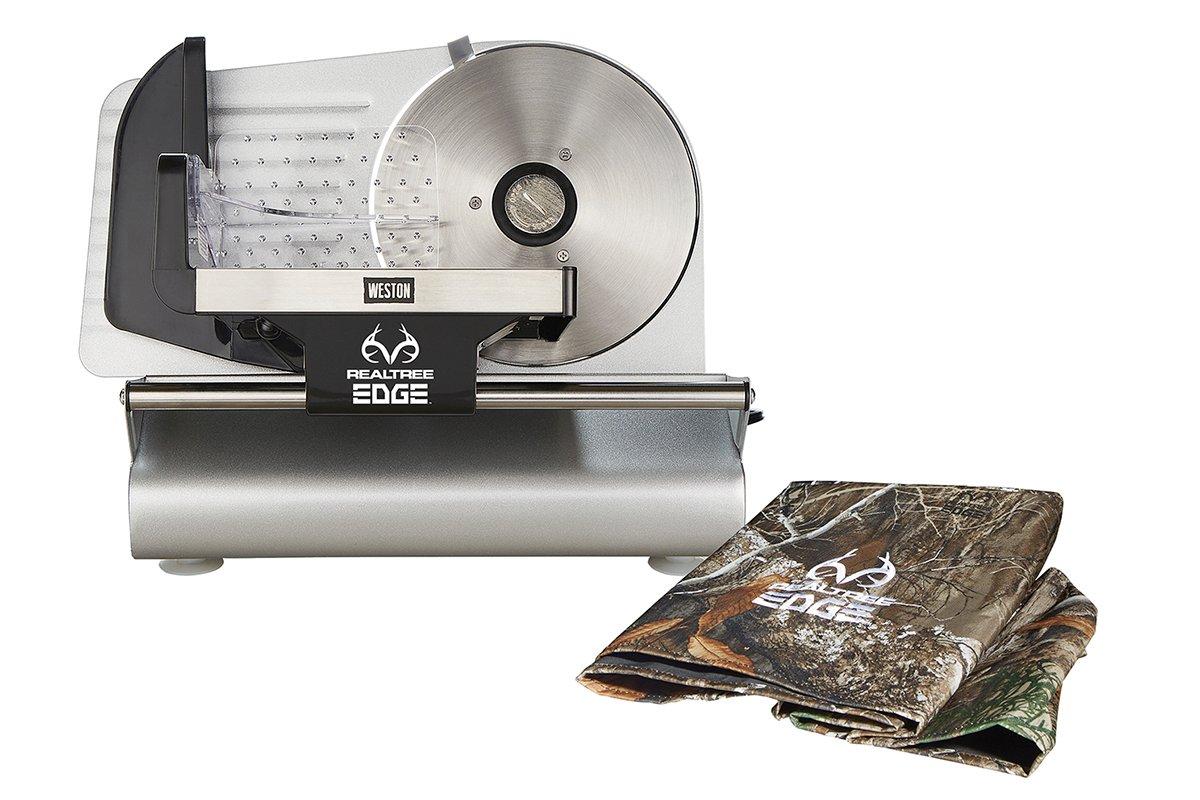 If you think you don't need a meat slicer in your kitchen, it's probably because you've never used one. It allows for precision, custom-slicing for backstrap steaks, jerky, deli meats and more. Meat that's sliced consistently cooks consistently, meaning it's all ready to eat at the same time. This slicer has a smooth gliding carriage and adjustable settings so that you can slice meat from deli thin to 1/2 inch thick. The stainless-steel food tray tilts out for easy clean-up. It sports a 200-watt motor with 7.5-inch blade.
Wolverine Yak Chelsea Boot
$115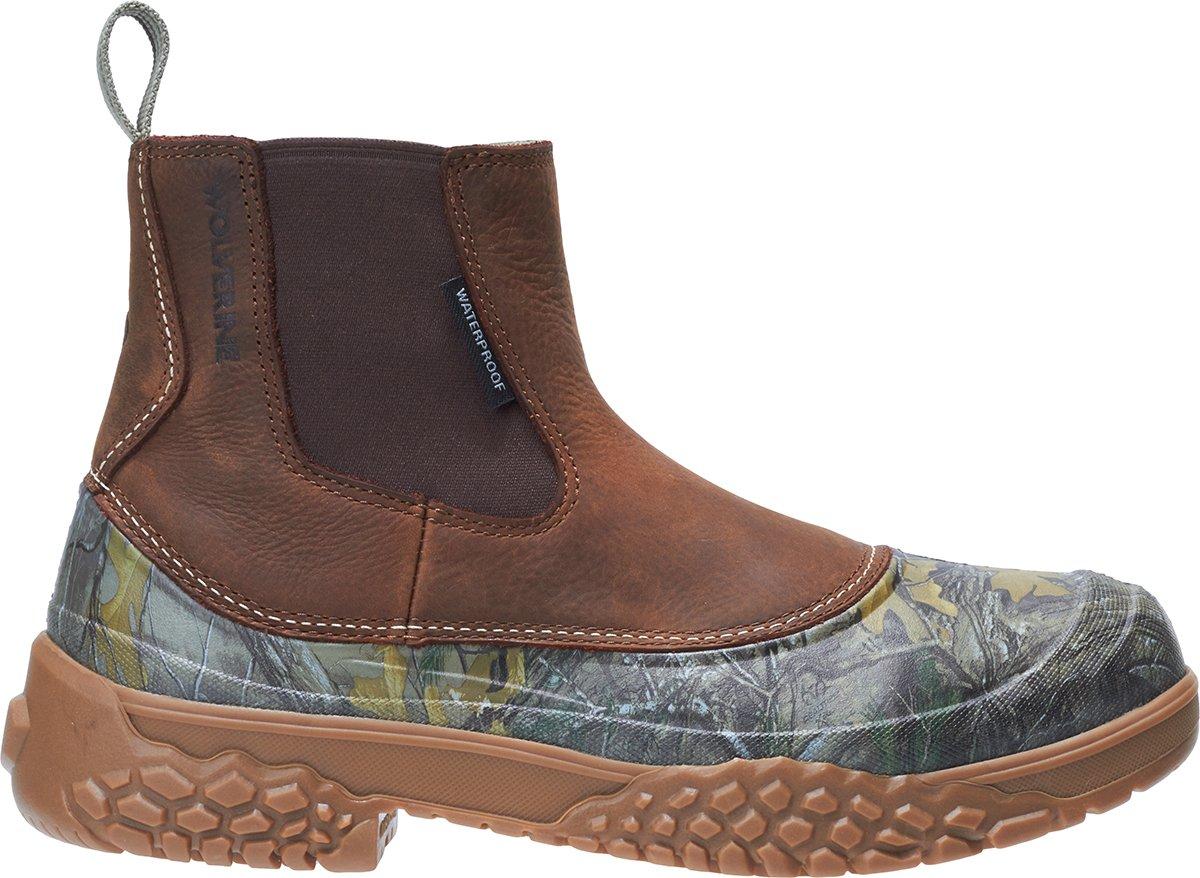 The perfect camp shoe slips on fast. It's at once comfortable enough to wear indoors, but also versatile enough to take off through the woods because you heard a gobble down by the creek and don't have time to go searching for your big boots. The Yak Chelsea from Wolverine is all of that. It features a premium, full-grain leather upper and flexible rubber midsole with a Realtree camouflage accent, but is breathable and moisture-wicking.
$350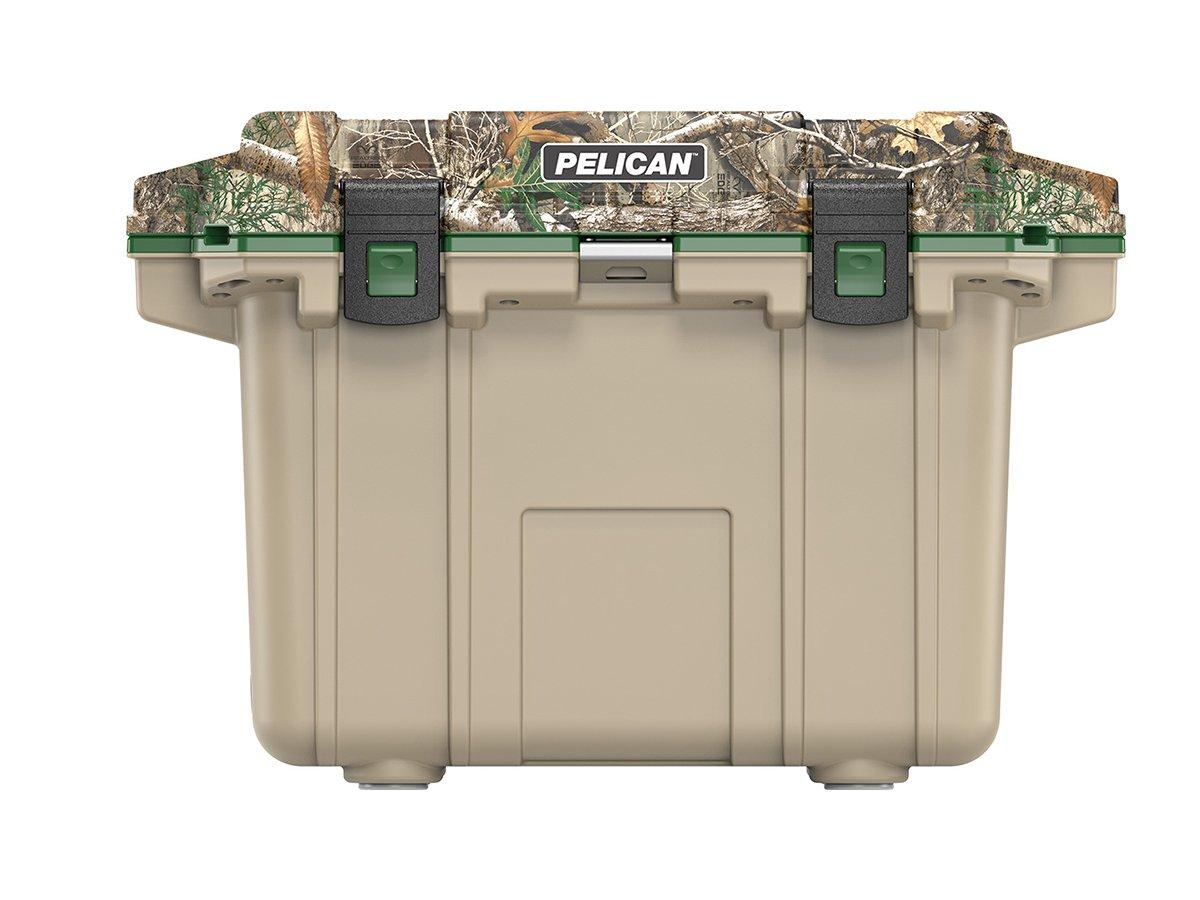 If you've already trusted Pelican to protect your guns and gear, you'll know that their new Elite cooler will provide ultimate safety and cooling for your food and drinks. The 52.87-quart interior can hold 38 cans of your favorite beverage (or 47 pounds of ice, your choice) and comes with standard features like integrated cup holders, a built-in bottle opener, non-skid / non-marking raised feet, and press-pull latches. Accessories like Pelican's long-lasting ice packs, a dry rack basket, and seat cushions allow you to customize this top-shelf cooler. Best of all, it has a lifetime warranty.
$34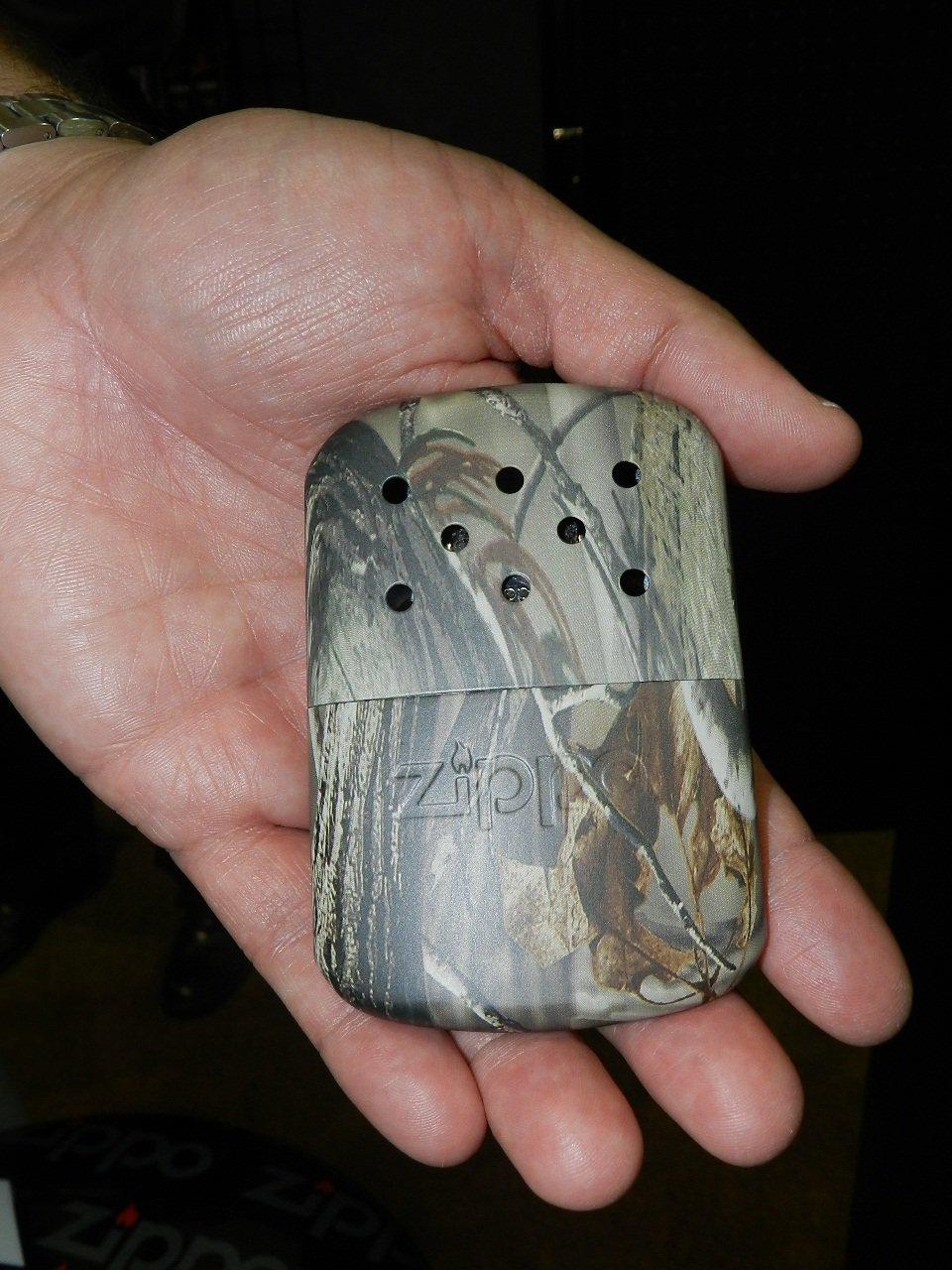 A good windproof, refillable lighter like the classic Zippo is a staple at any hunting camp, but it can save your bacon in the backcountry, too, when you really need a fire and the plastic gas station special won't spark. Hunters and outdoor folk have depended on Realtree camo Zippo lighters for years, and the classic wind-proof, refillable design is still available finished in Realtree EDGE. But you can also now update your old lighter with a newer insert option that includes single and double torch butane inserts or a double Arc rechargeable insert.
$120-$375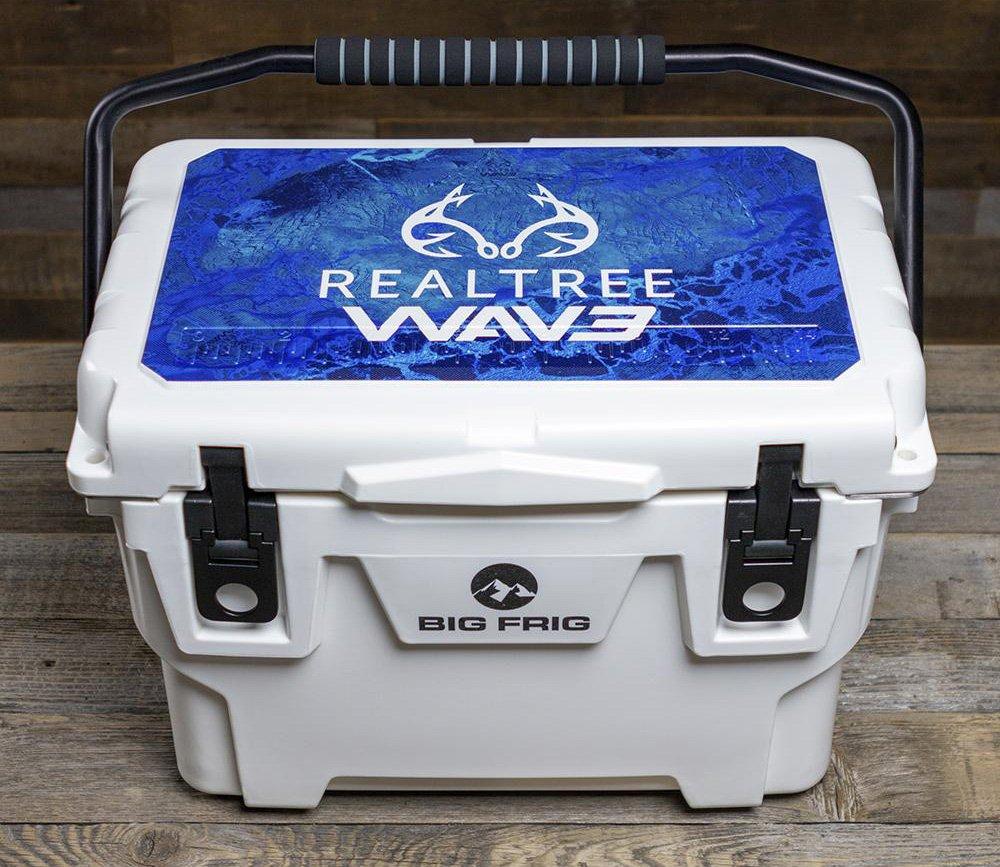 With a one-piece rotomolded polyethelene base, metal latches that sit flush to the cooler, padlock loops, tie-down points, stainless-steel lock plates, and of course high-impact resistance and ice-retaining capabilities, the Badlands series coolers from Big Frig include everything you'd want in a high-end cooler (and maybe a little more), but at a nice price, too. The coolers are available in 10, 20, 45- and 75-quart sizes, plus a 70-quart roller model. You can get them with a variety of custom logos, including the Realtree Fishing and Realtree Antlers logos.
$24.99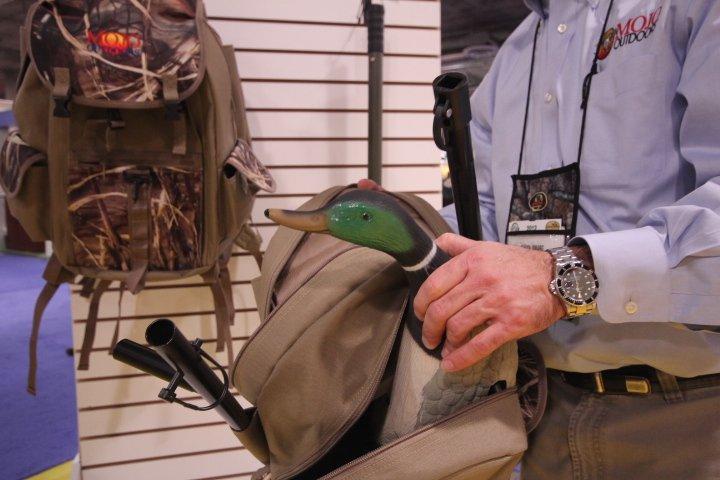 Nothing can ruin a hunt like cold hands. This Realtree Timber camo handwarmer solves that problem. It's crafted with a durable water-resistant material and warm fleece interior. You can use the built-in clips to attach the handwarmer on your waders or use the adjustable waist strap to secure it to your waist.
$34.99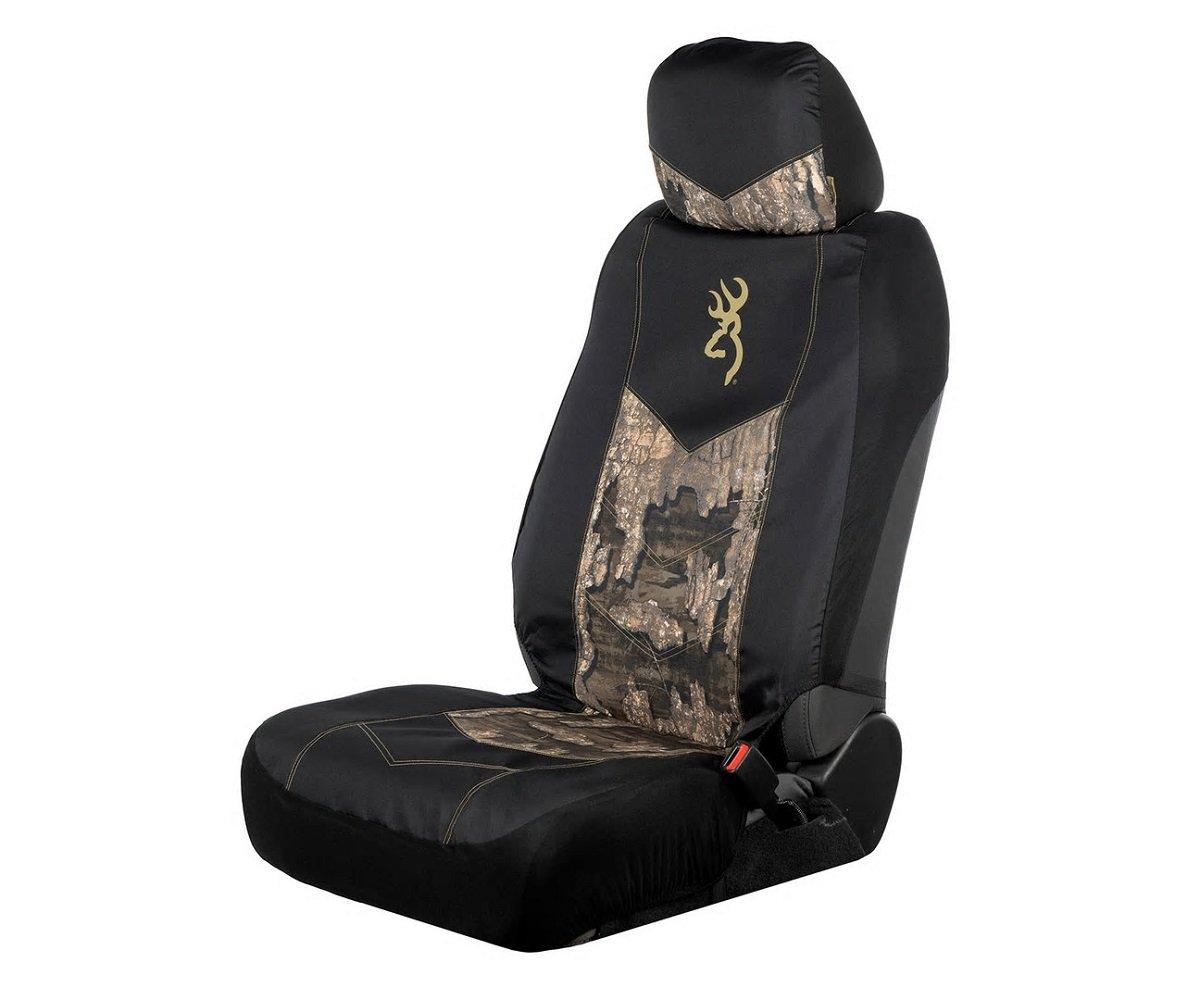 These stylish seat covers serve two purposes. They add a touch of woodsy style to your vehicle while protecting your seats from grime, grit, wear and tear. Made of heavy-duty polyester, this dirt- and water-resistant cover is designed to fit the contours of most OEM vehicle seats. A convenient design allows access to built-in seat pockets and it's compatible with most side seat airbags.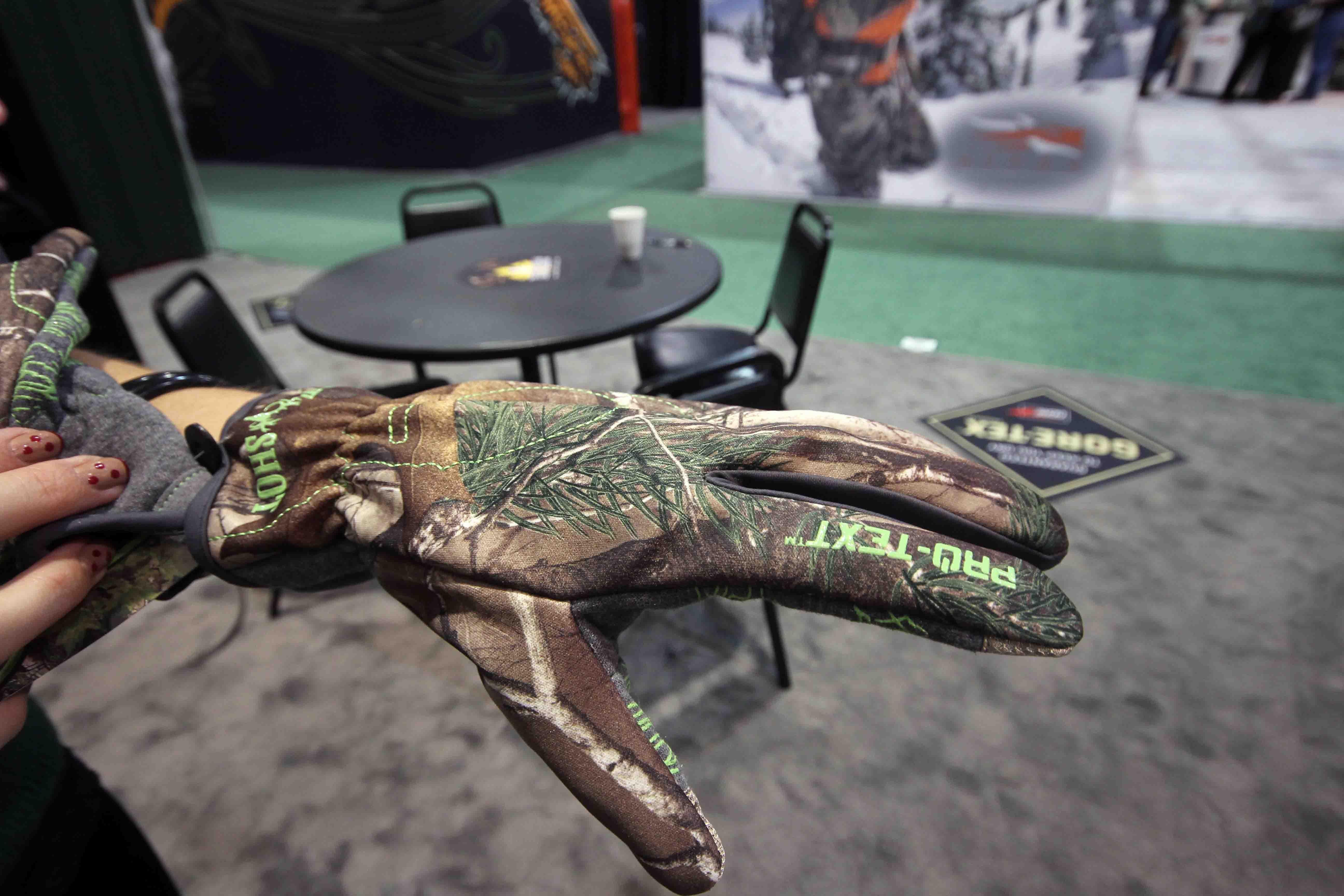 Wear it around camp or on the hunt. This Realtree Timber slouch beanie is one of those items that you'll reach for again and again. It's made of merino wool to keep your noggin warm on cold days, and as an added bonus, the wool is naturally antimicrobial to keep odor at bay.
Browning Realtree Camo Classic Dog Leashes and Collars
$9.99 - $16.99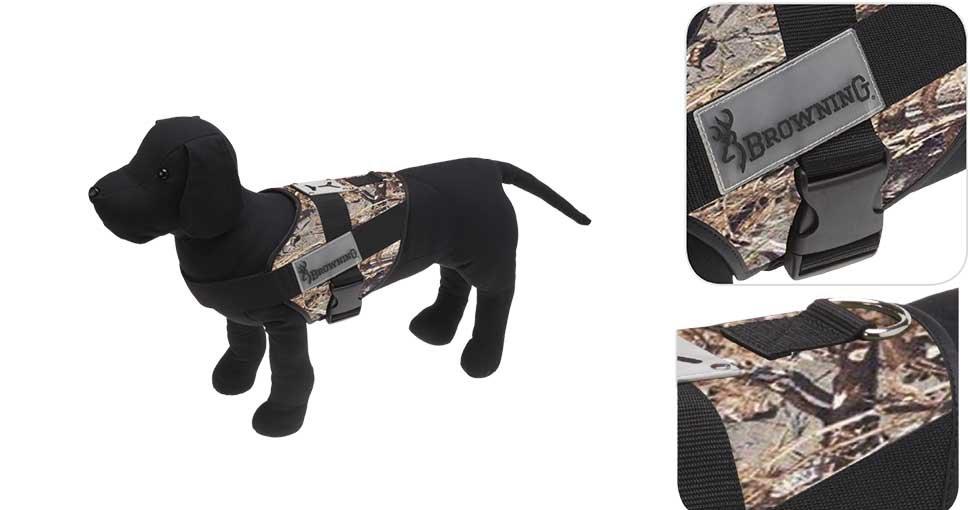 Your pup looks good in camo too. These Classic Camo Dog Leashes and Collars come in a variety of Realtree camo patterns so you can pick your favorite. The collars and leashes are constructed with rugged polyester webbing making them lightweight and durable for daily dog activities. The reflective stitching features make them perfect for use in low-light conditions.
Be Sure to Check out the Rest of our SHOT Show Coverage