Cool stuff in camo, from new outerwear and boots to packs, knives, UTVs and more
Not everything at the SHOT Show goes bang. While there's enough here to occupy a gun nut for all of 2020, this is also the place where much of the season's brand-new hunting gear is debuted. From waders and knives (be careful mixing those two) to new packs, gun cases, and even UTVs, there's a lot of neat stuff here that you just might need.
And even if you don't really need it, wanting is a good enough reason to buy something cool in camo. Right? Be sure to check back often, as we'll be updating our coverage of the SHOT Show each day.
$394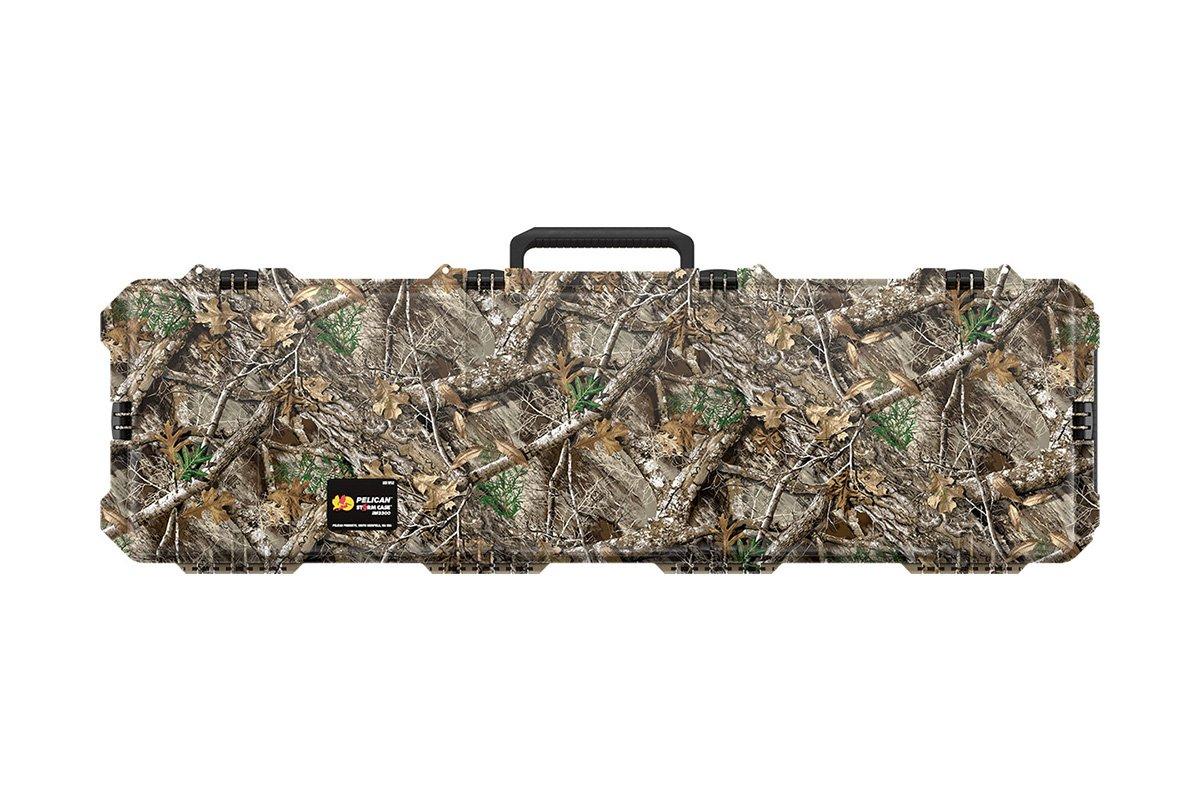 The new Storm Case from Pelican is packed with the same top-shelf features as their Premium Protector case, but with the obvious upgrade of a Press-and-Pull latch that locks the case like a drum, but opens at the touch of a finger. Crafted from light-but-strong injection molded HPX Resin, the Storm sports six of these latches, three double-layered soft-grip handles and a pair of padlock hasps. Powerful hinges and an O-ring seal guarantee protection for firearms and valuables, and the Storm only weighs 23 pounds.
$300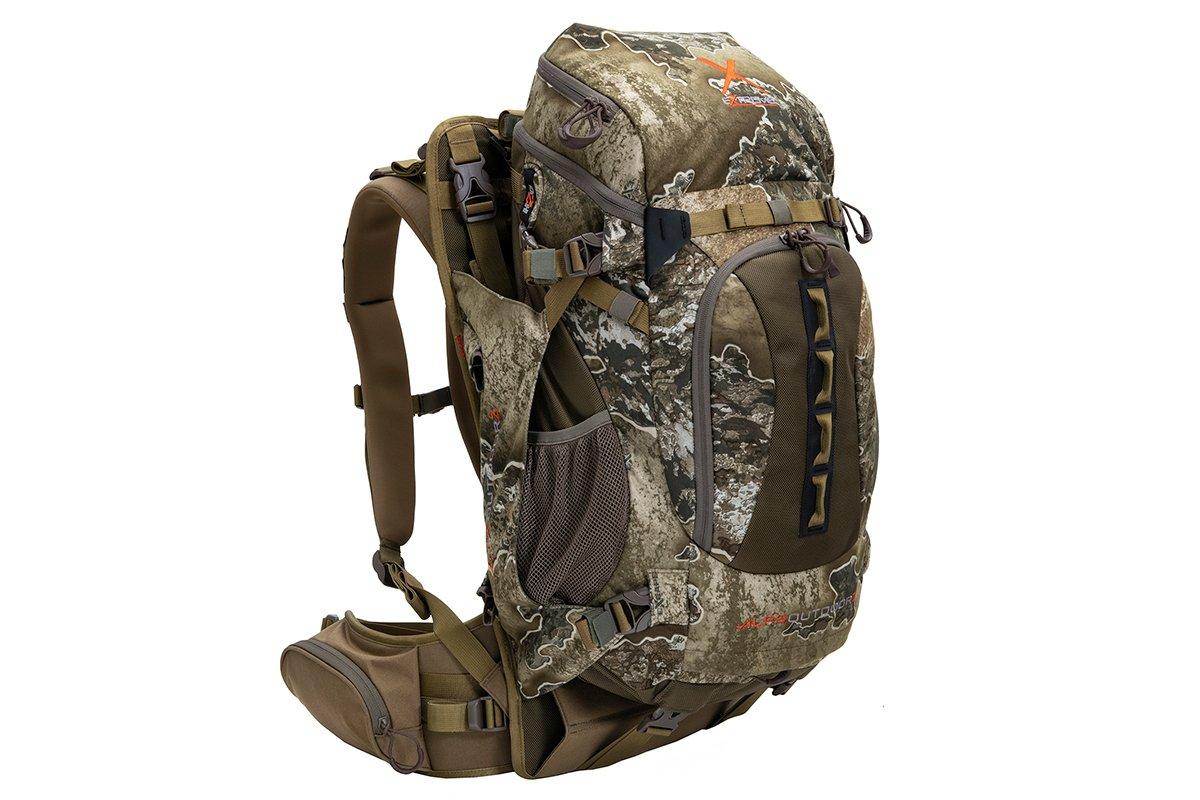 What do you really need in an elk-hunting pack? It should have a rigid frame for hauling meat and enough interior room for carrying everything you might need in the backcountry. But it can't be a monster, or you'll leave it behind in favor of something lighter. Packs that combine a good frame with that sweet spot storage size of 2500 to 3000 cubic inches are just about right, and this all-new Hybrid X from Alps OutdoorZ falls right in that wheelhouse. The top-loading, 2,750 cubic-inch pack secures to the frame with compression straps, and the system includes adjustable waist, shoulder, and chest straps for a perfect fit. It comes finished in Realtree's all-new EXCAPE camo pattern, too.
$25-$39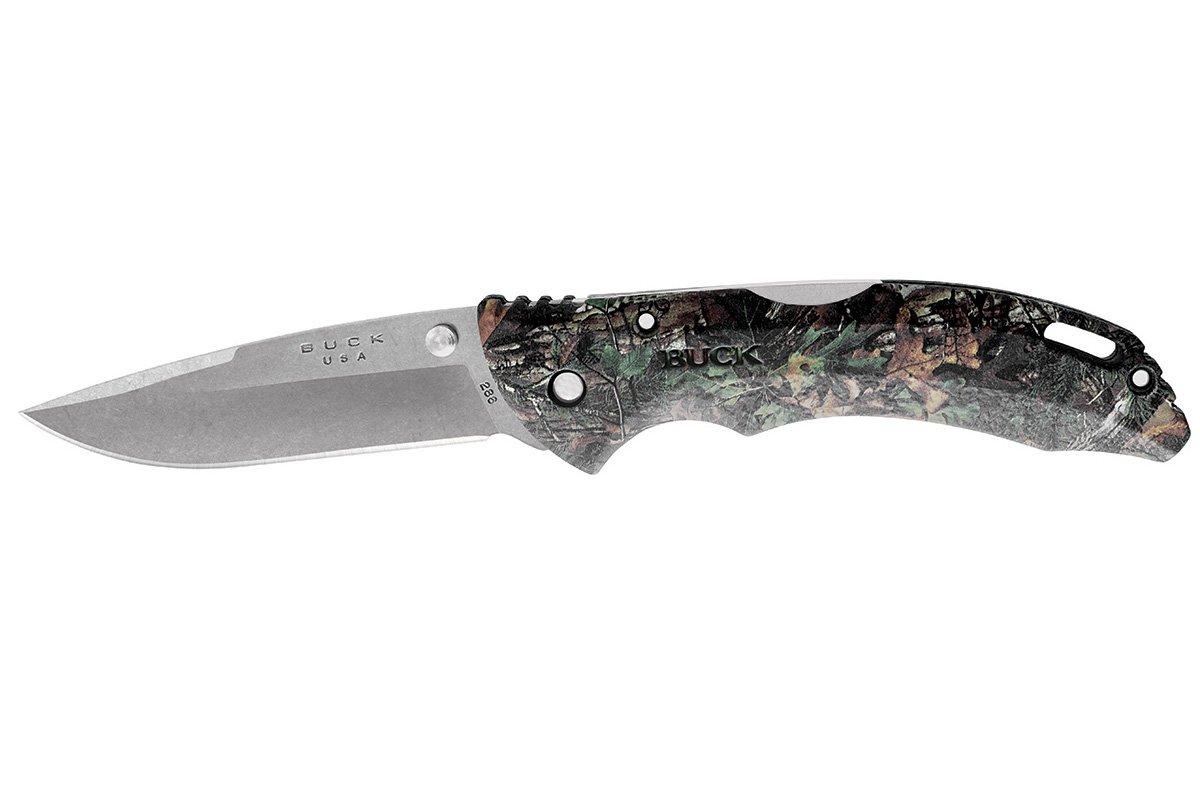 For years, some of Buck's most popular lockbacks have been in the Bantam series. In 2020, the knives will be offered in Realtree Xtra Green camo for the first time. Buck's Advanced Edge2X technology ensures the Bantam will hold an edge for multiple tasks. Thumb studs offer easy and ambidextrous opening, and the lock-back location makes closing the Bantam a snap. The stainless-steel pocket/belt clip is solid and durable, and the knives are offered in four different sizes. Might as well get one of each.
$200-$210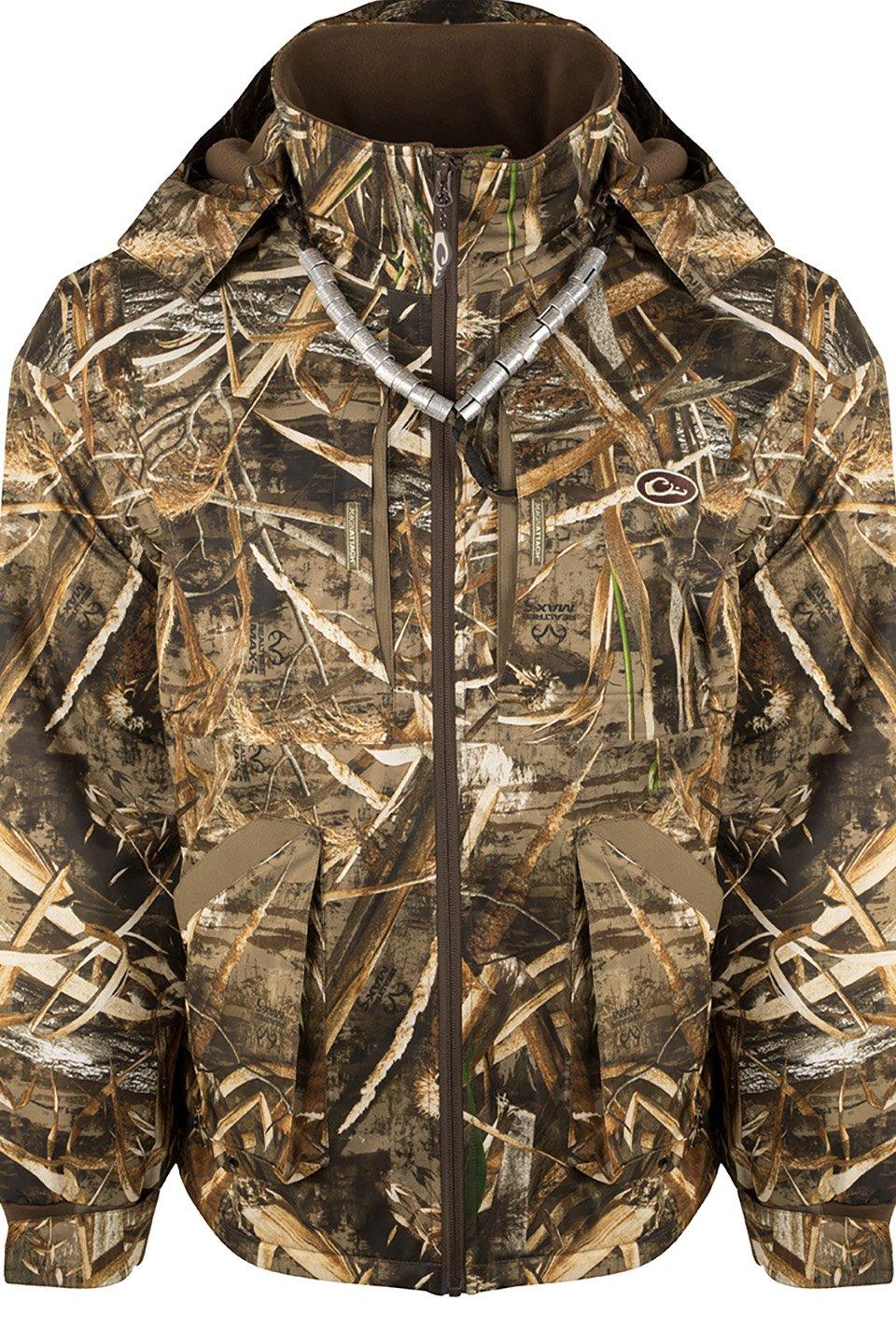 This is just about the perfect always have it on duck hunting jacket. It's fleece-lined and warm, 100% waterproof and windproof, and yet still breathable, and not so heavy that it impedes shouldering your shotgun. It has laminated 300 denier-reinforced wear areas and multiple chest, zippered, and shotshell pockets for carrying everything from your phone to your keys to your spinner remote.
$14,950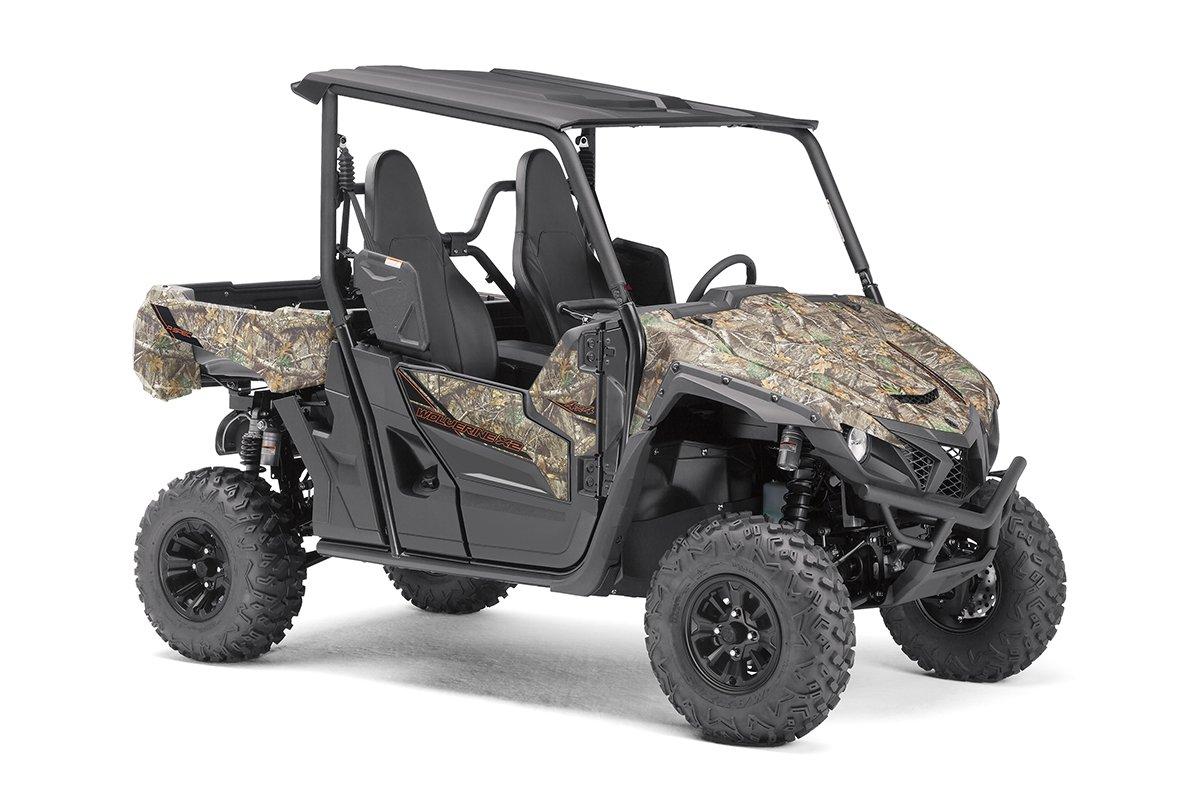 Yamaha's Wolverine X2 R-Spec combines the rugged utility sportsmen expect in a UTV with the high-performance features of the company's sport bikes. Real-world technology is an integral part of this impressive machine; in addition to a plush adjustable suspension, the Wolverine features On-Command 4WD, Ultramatic CVT, and electric power steering. In addition, each machine comes pre-wired for Yamaha's exclusive Adventure Pro GPS navigation system. New this year is a redesigned and rugged frame, and maximum comfort is a given, thanks to high-back seats, shoulder bolsters, and spacious leg room.
$180-$200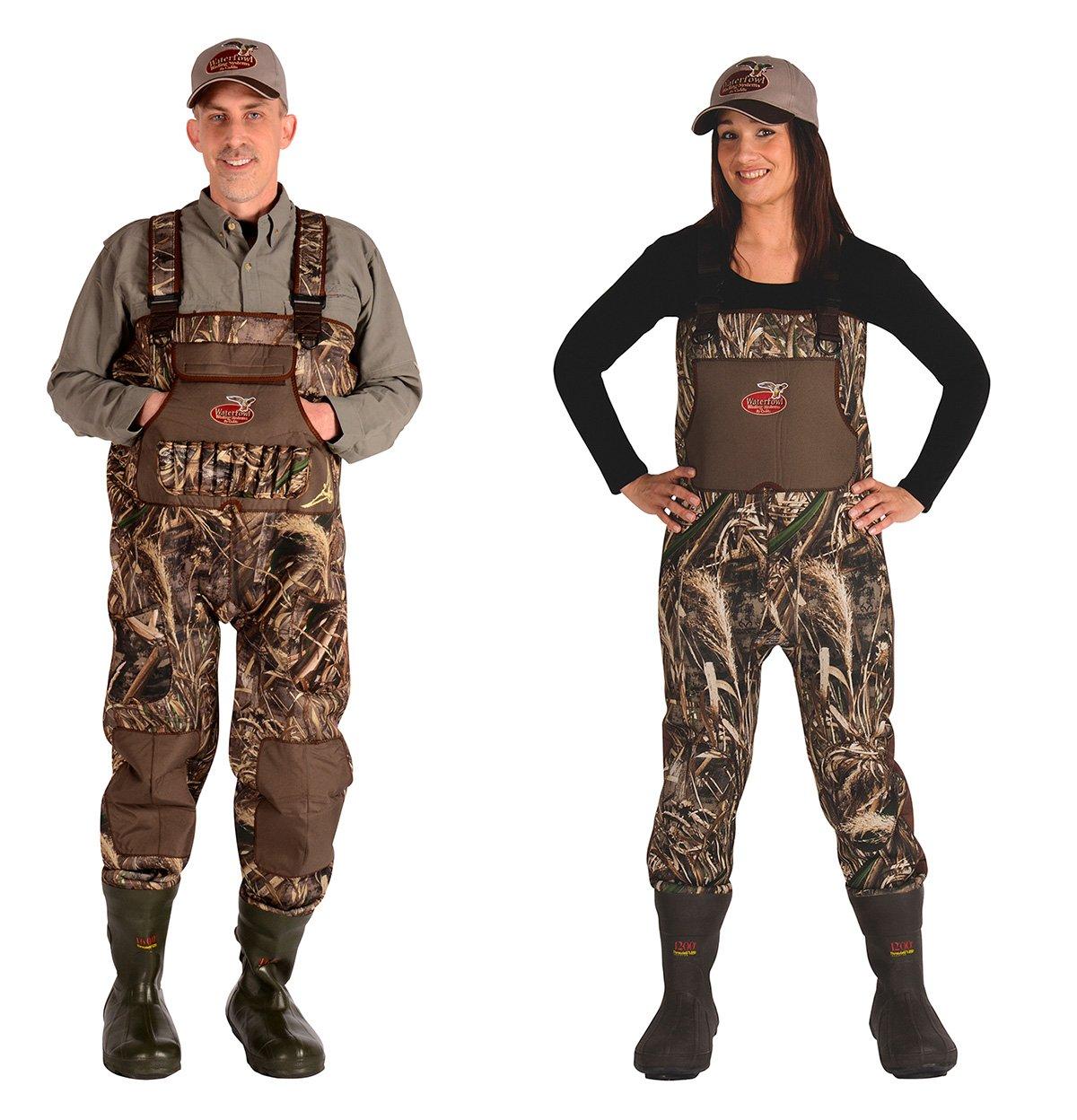 Hide yourself from pressured greenheads while staying dry and warm in the DuraStretch Neoprene MAX-5 Waders from Caddis, which feature 1200- to 1600-gram insulation in the boots and sizes to fit just about everyone, female waterfowlers included. They sport fully adjustable suspenders, belt loops, a pair of D-rings for your Texas rig clips, and aggressive tread for good traction in the stickiest mud.
$130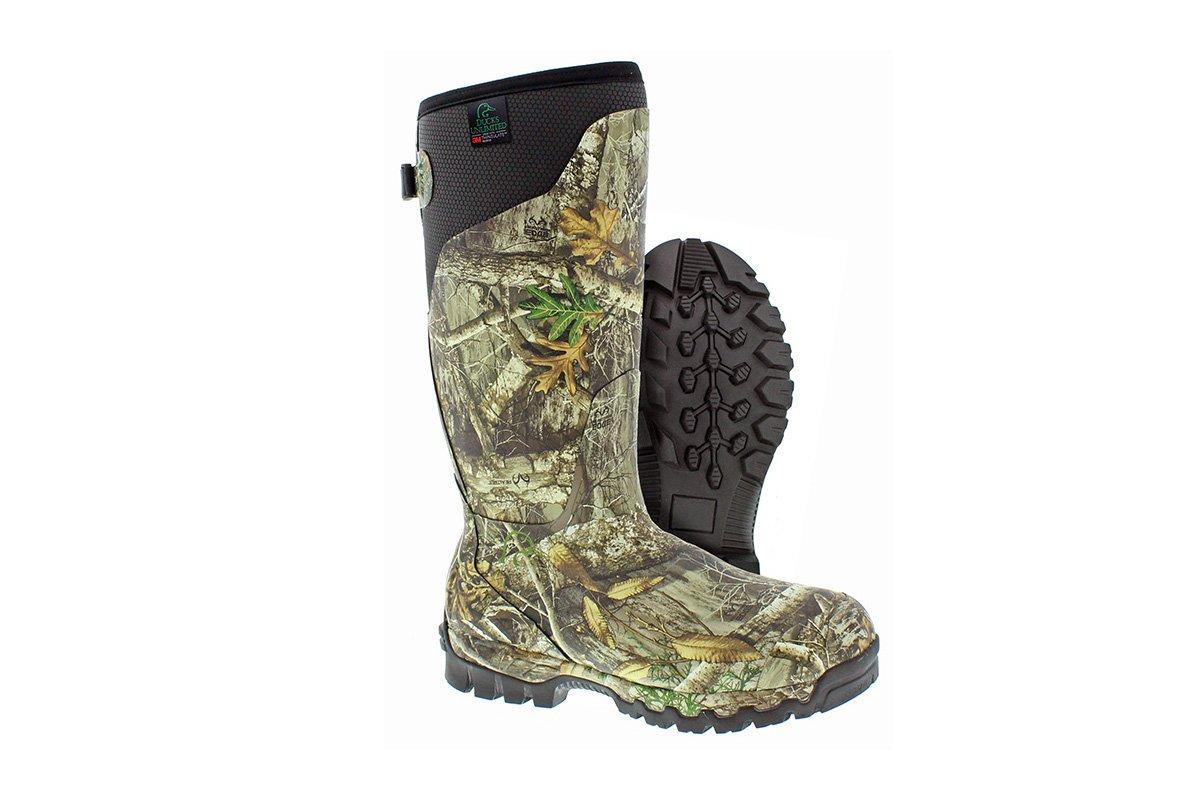 Perfect for slogging through a snow goose field or wearing to the deer stand, the new Ducks Unlimited Apollo boots from Itasca Footwear are an excellent all-around choice for anyone needing a new pair of warm knee boots. With 1000 grams of Thinsulate Insulation and a 4mm Neoprene upper, the Apollos will keep your feet both dry and warm. The sport an aggressive outsole for sure footing in slippery conditions.
$16,200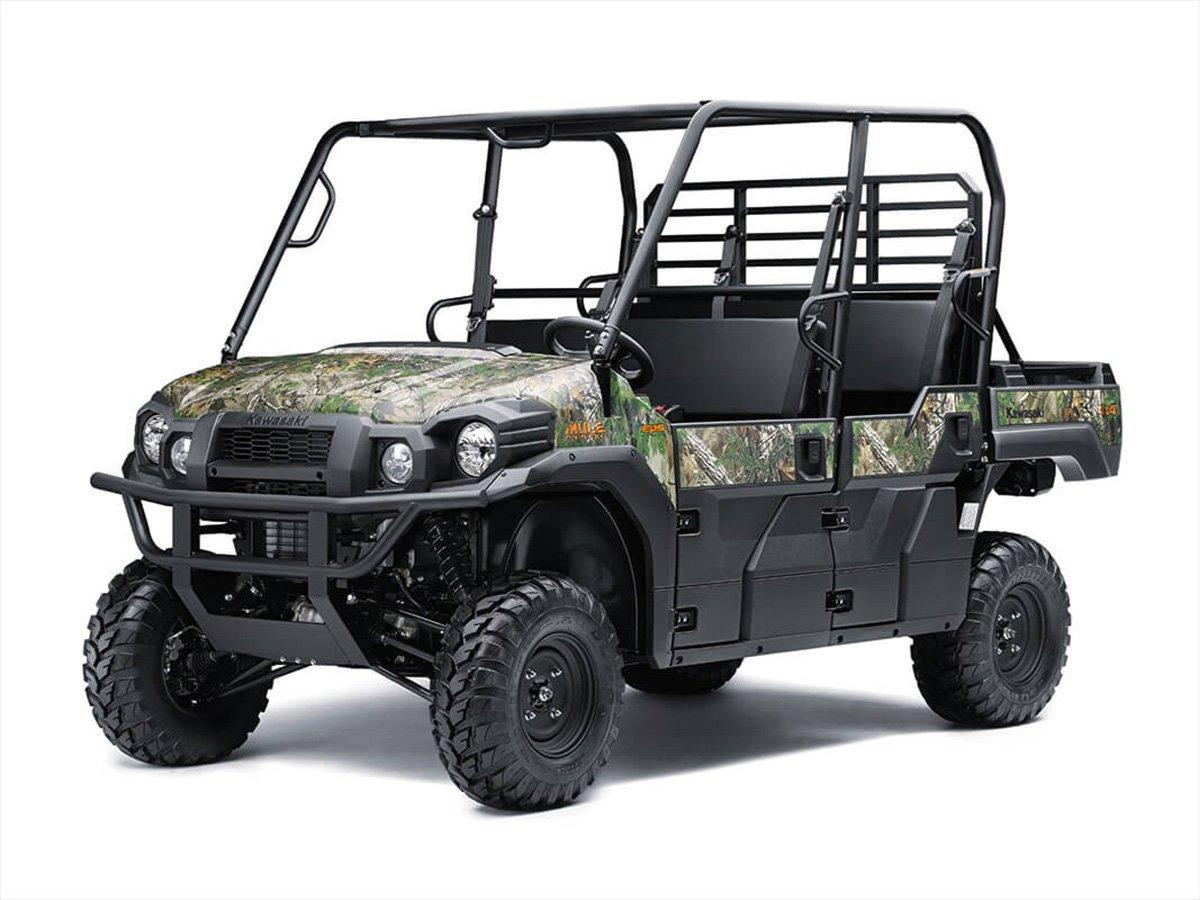 Anyone looking for the rugged performance of the legendary Mule, with the added benefits of additional passenger and hauling capacity, need look no further than Kawasaki's new Mule Pro-FXT. Standard features include a 3- to 6-passenger Trans Cab system, an 812cc, 3-cylinder, DOHC, 4-stroke Engine, a CVT transmission, a selectable 2WD/4WD/Dual-mode locking rear differential, and a 12-gallon Under-seat Storage Bin. The trim package includes Realtree Xtra Green camo bodywork, auxiliary LED headlights and speed-sensitive Electric Power Steering (EPS) with adjustable tilt column and wheel.
$289.99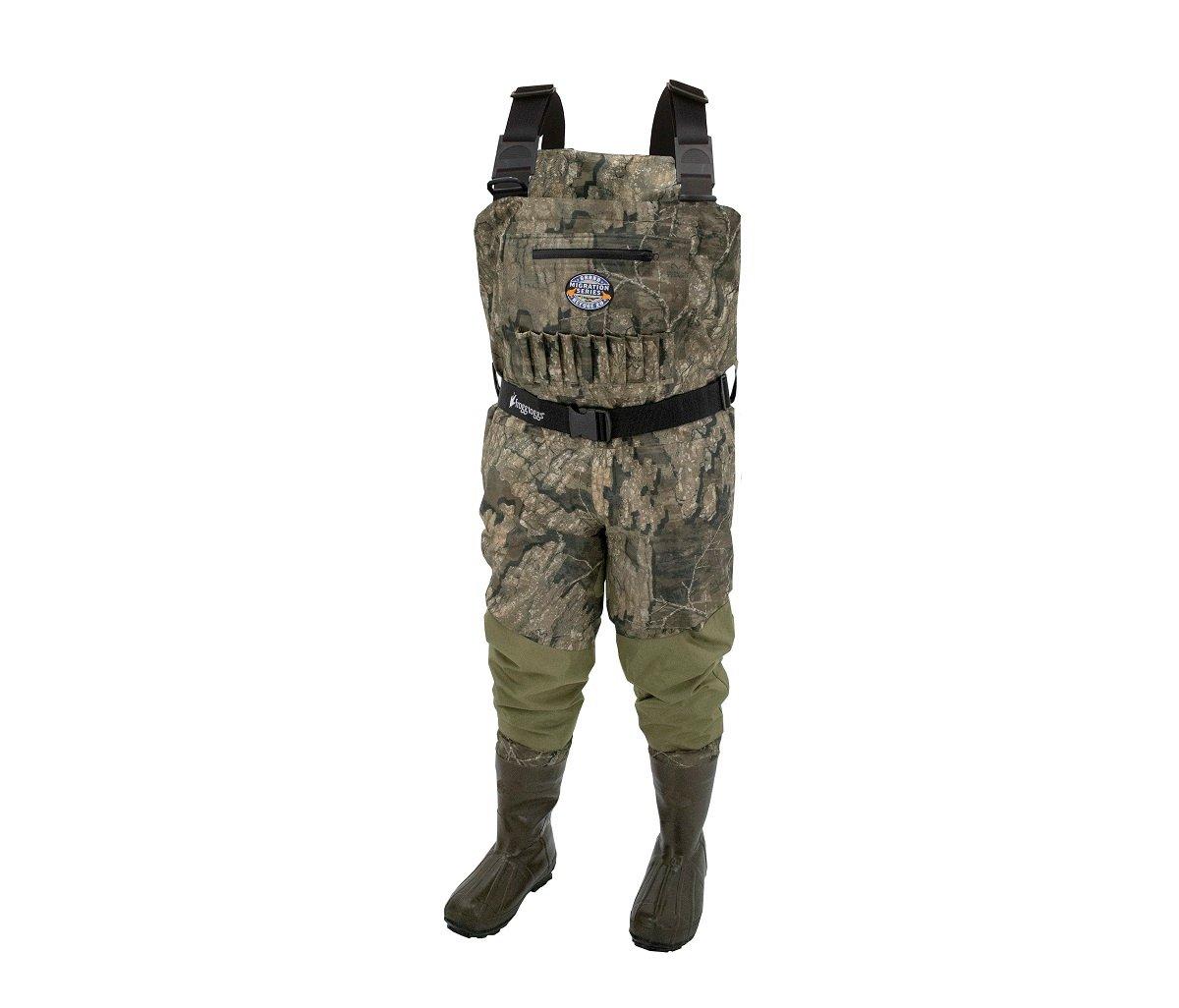 If you plan to hunt in harsh, wet environments, then you're gonna need really good chest waders. The Grand Refuge 2.0 in Realtree Timber camo delivers that renowned Frogg Toggs waterproof performance in a multi-climate, breathable and insulated design. A patented removable zippered liner system provides the versatility and adaptive comfort you need. Just remove the liner when temperatures or the action heats up. The heavy-duty, abrasion-resistant nylon in the shin, knee and seat area provides added durability in rugged terrain, and the 1,200-gram Thinsulate boot keeps your feet warm while the cleated outsole enhances grip.
$209.00 - $219.99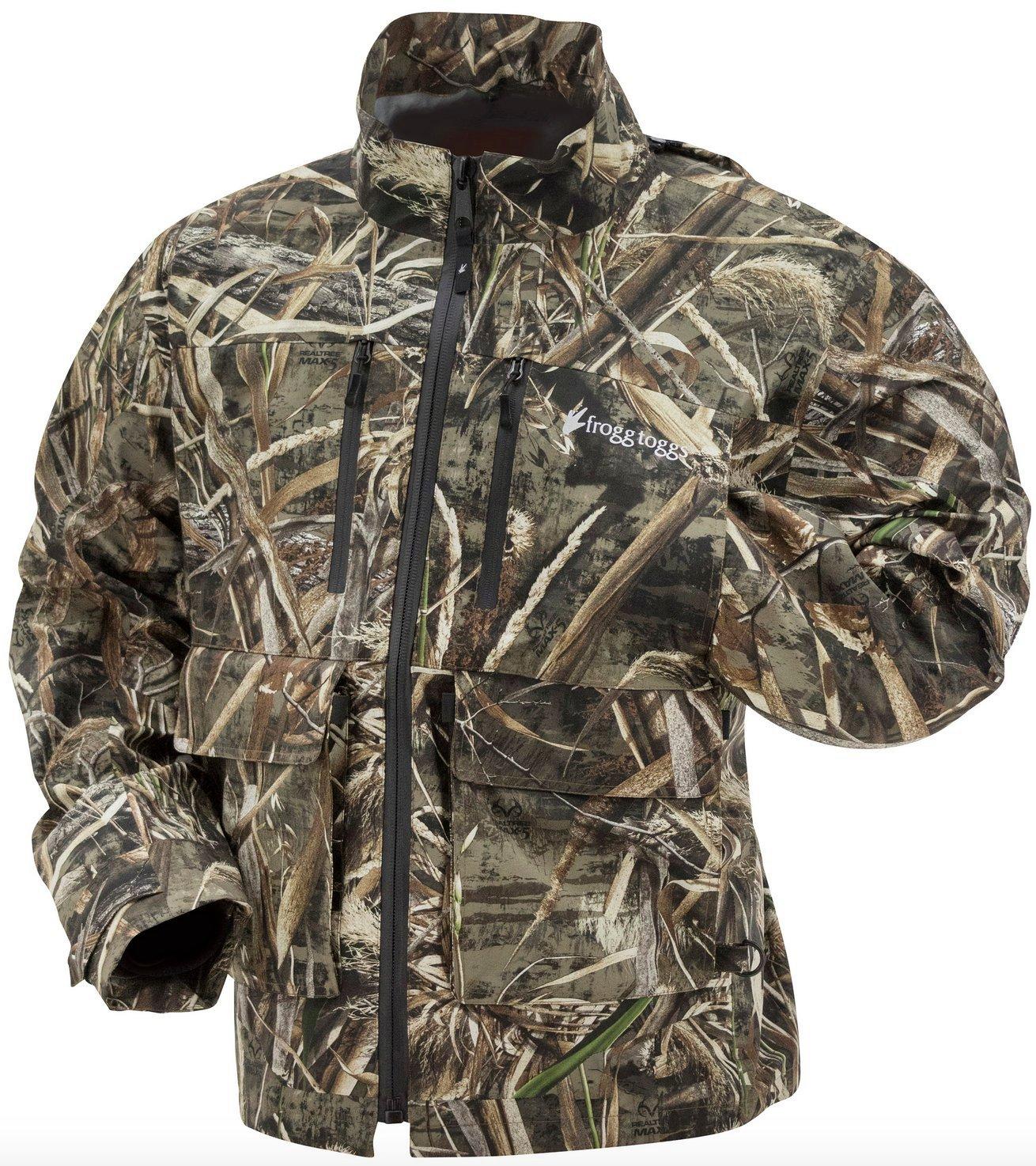 Just because you're hunting somewhere cold and wet doesn't mean you can't be warm and dry. The Pilot II Guide Men's Jacket sees to your comfort with an outer, middle and inner layer designed to protect you from the elements. Internal zips hold the Co-Pilot liner in place and a removable vented hood allows you to modify your jacket to suit the weather conditions. The jacket also boasts fleece-lined high-water chest pockets, two upper zippered chest pockets and two lower expandable bellow pockets to secure all of your important items within easy reach. The Pilot II comes in Realtree Timber, MAX-5 and EDGE camo patterns.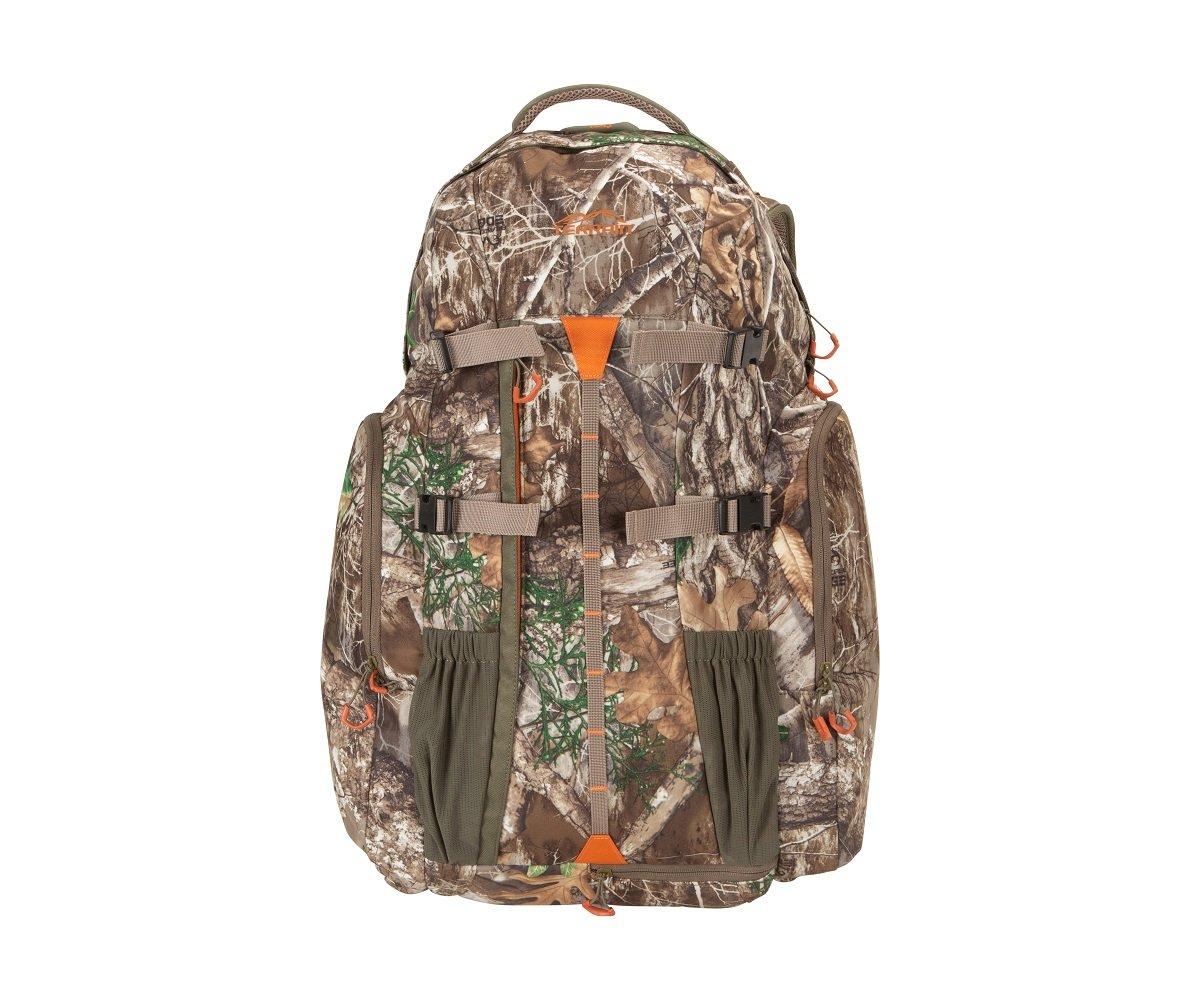 This Realtree EDGE camo daypack may be loaded with all the bells and whistles, but it's whisper-quiet, which any hunter can appreciate. The pack is outfitted with a Bow/Rifle Carry System and an oversized pocket to tote your tall items, such as shooting sticks or a tripod. Padded shoulder straps ensure a comfortable fit, while a padded front pocket protects important items and keeps them in easy reach. The removable padded waist belt features pockets and handgun holsters on both sides.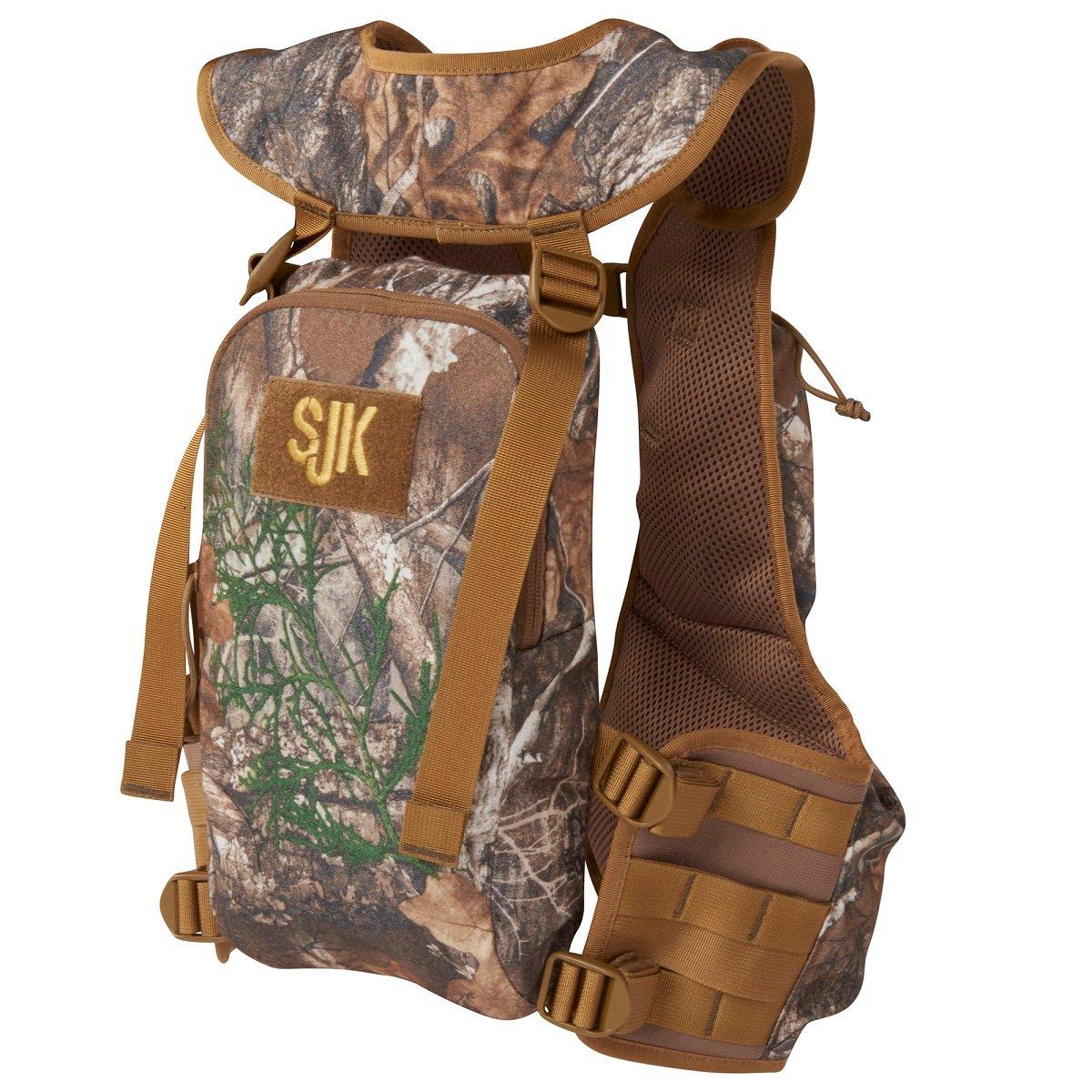 Less is more with this handy little pack. The Realtree EDGE camo Pursuit features four chest pockets with internal organization to keep high-use items in reach. The main compartment is roomy enough to fit a 70-ounce reservoir or exra layers in case temps change. Adjustment straps tuck away into hidden pockets and ventilated mesh materials ensure you remain cool and dry during strenuous treks.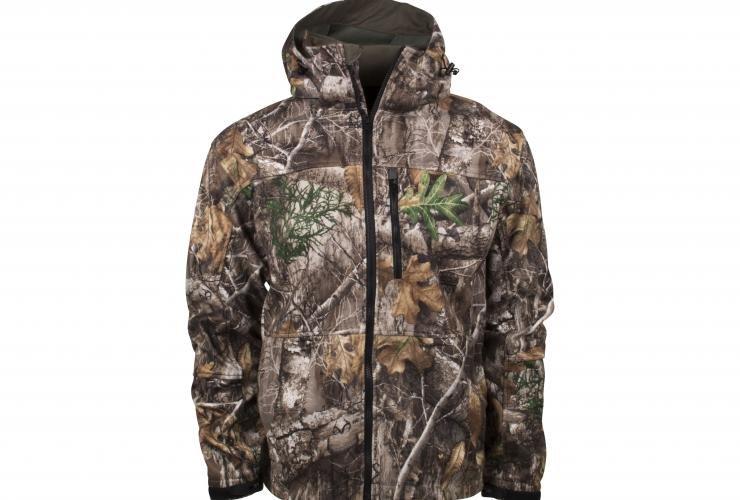 Decked out in Realtree's newest EXCAPE camo pattern, the XKG series is designed for performance, comfort and durability. You can thank four-way stretch polyester, water-resistant treatment and superior breathabilty for these qualities. The blood-resistant finish and odor-control technology are added bonuses.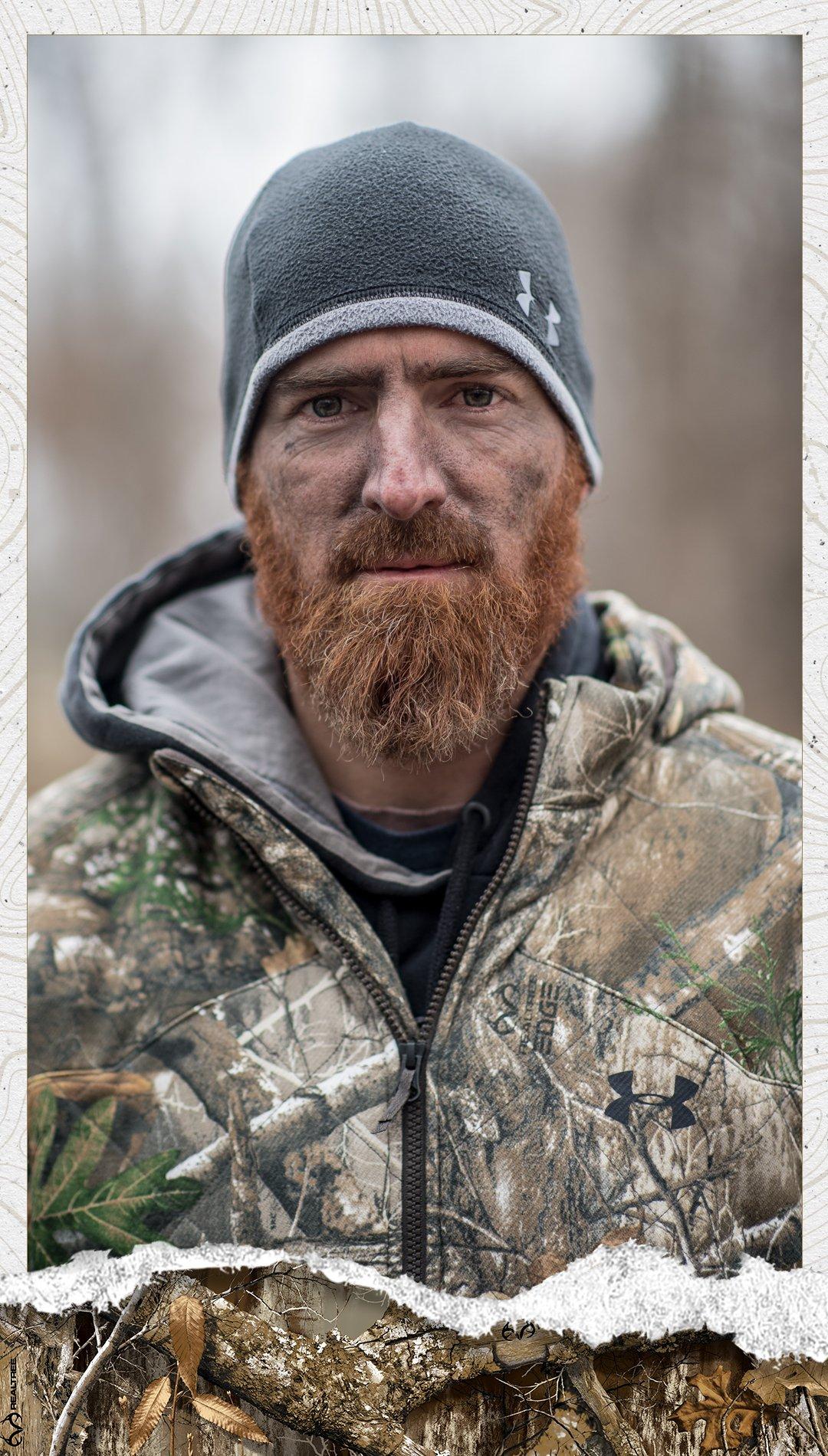 The last thing you want is to feel constricted by your clothing during the hunt. This new Realtree Timber camo suit is designed with a fuller cut for a looser fit. It features UA Storm durable water-resistant finish and PrimaLoft body-mapped, mobile insulation to keep you warm and dry throughout the hunt. Microthread stretch adds even more mobility and knee-high leg zips take the work out of tugging those boots on and off.
$479-$499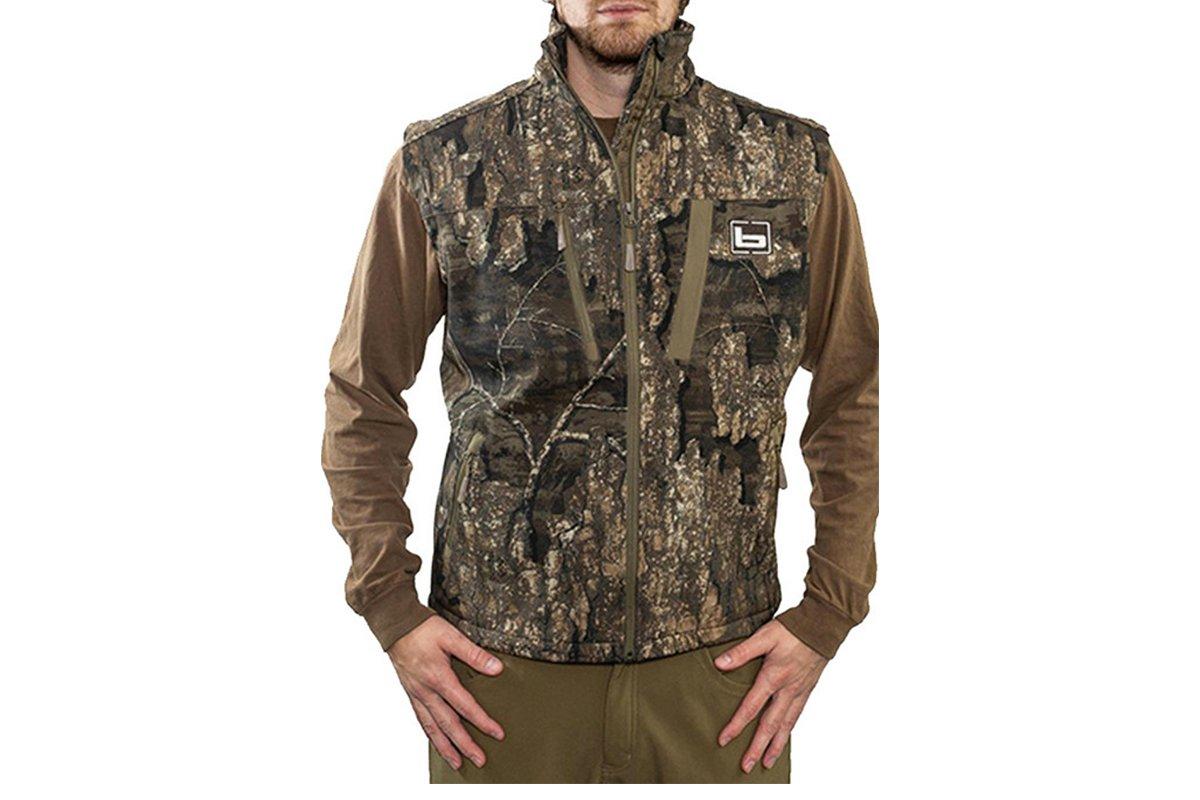 Banded made a good wader even better with its latest version of the RedZone Elite. These Reatree Timber camo waders promise more comfort, more performance and more features. The over-the-boot protective pant with the RZ-CLINCHFIT strap system keeps water out, while the RZ-TRACTION Boot is anatomically molded for comfortable all-day wear. SHEDS waterproof, breathable technology adds to your dry comfort and the HARS insulation technology ensures you stay warm in frigid conditions.
$129.99
Your turkey vest needs to be light and functional. This Realtree Timber camo vest by Ol' Tom fits the bill. Plus it's comfortable. The T-Beam back pad is there for you when you need to lean against a tree, and the Magnattach™ padded rear seat cushion helps you sit still longer when waiting for that old wiley tom to show up.
Outdoor Cap RT 23A
$14.99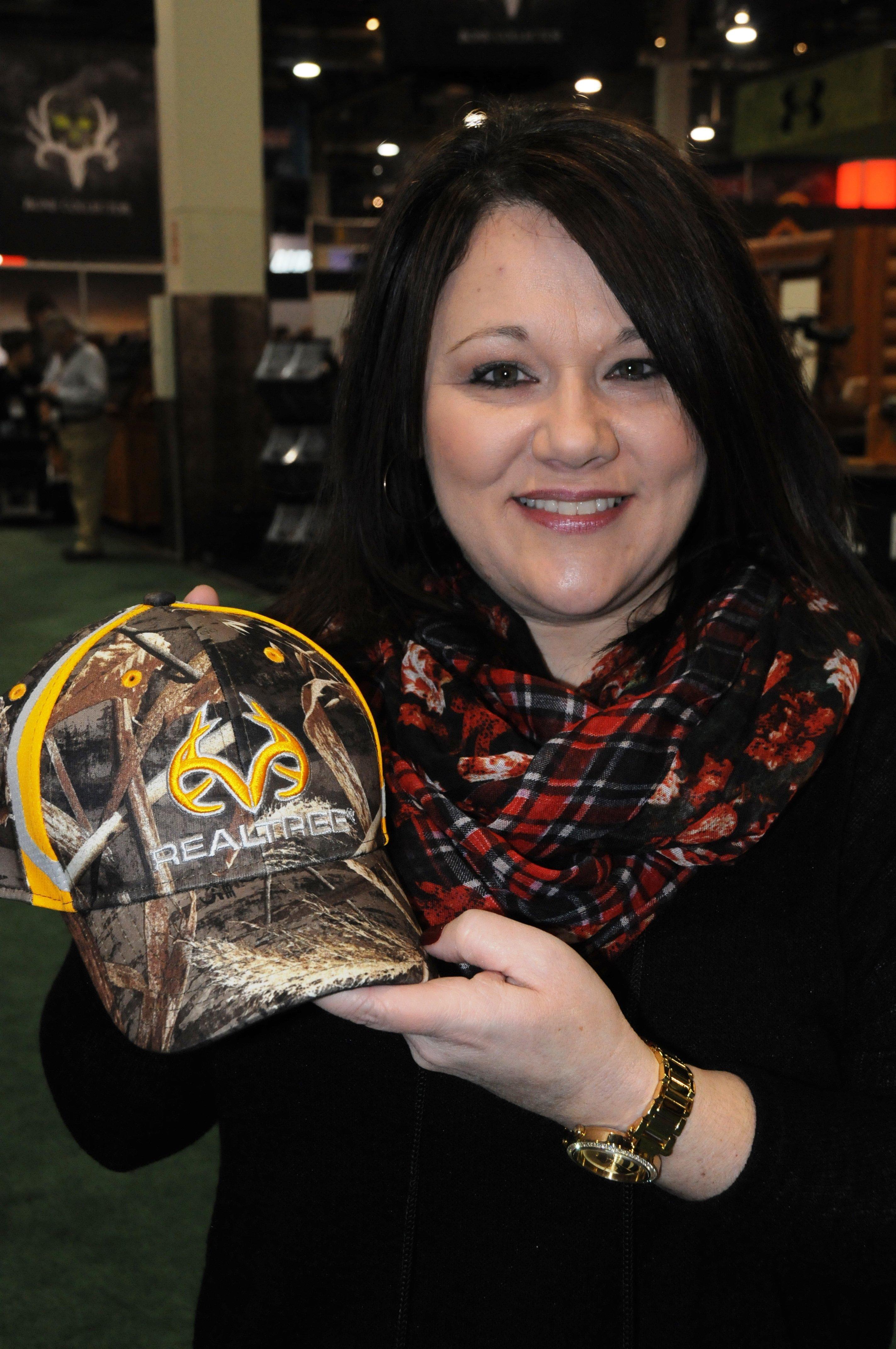 Everyone needs a great-looking cap. This Realtree Timber camo one is the way to go. It features a mid-crown profile and structured fit for comfortable wear. The wicking and cooling sweatband is a nice added feature and the pre-curved visor gives it that stylish edge.
$19.99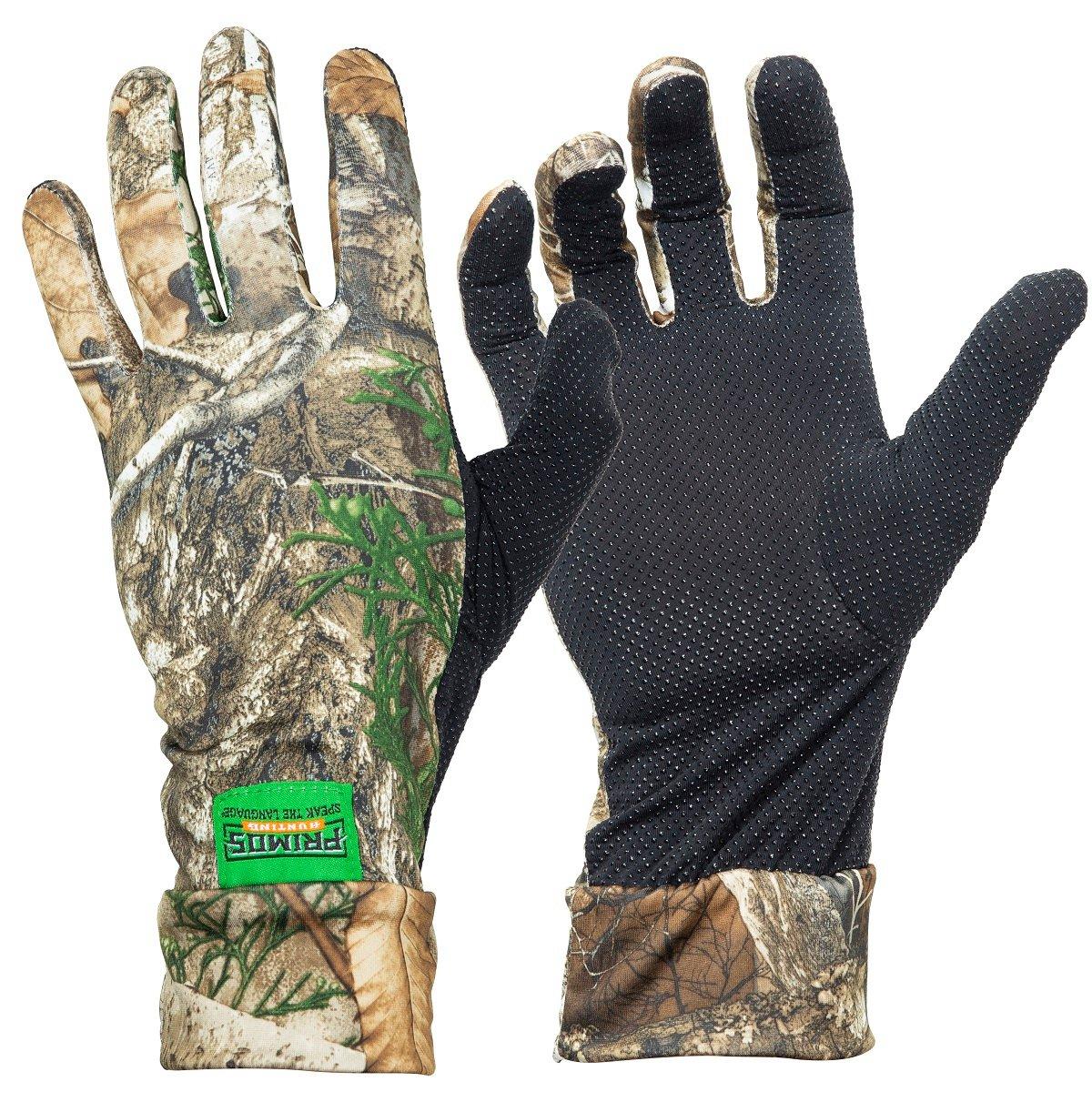 Great for bow or turkey season, these Realtree EDGE camo gloves are lightweight, cool and breathable. Sure-grip design enhances grip and the extended cuff provides added concealment.
$19.99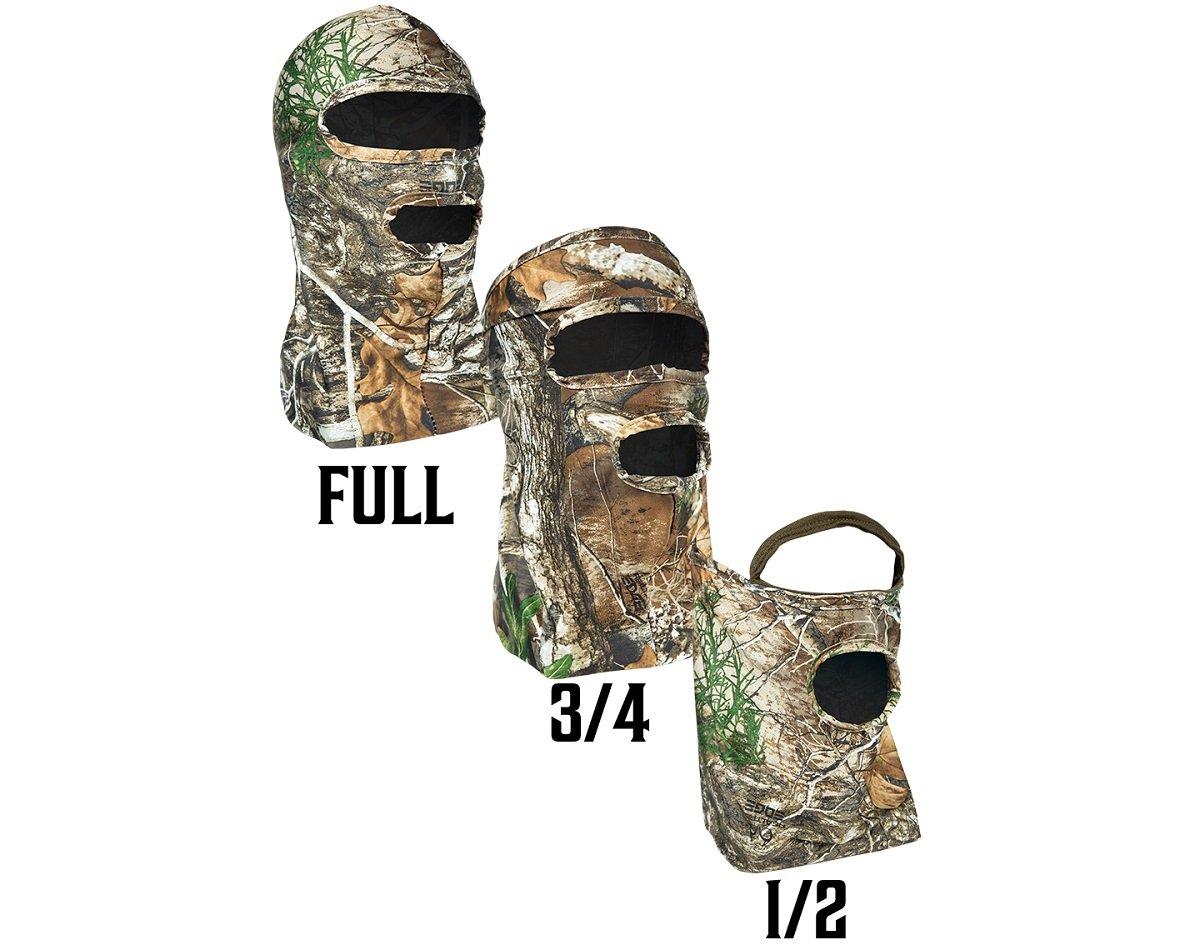 These new Primos masks are great for warm-weather hunts. They're designed to fit like a second layer of skin so they won't get in the way of drawing or anchoring your bow. All three options are designed to conceal your face and neck while keeping you comfortable throughout the hunt.
Browning Hellfire with Gore-Tex Infinium Fabric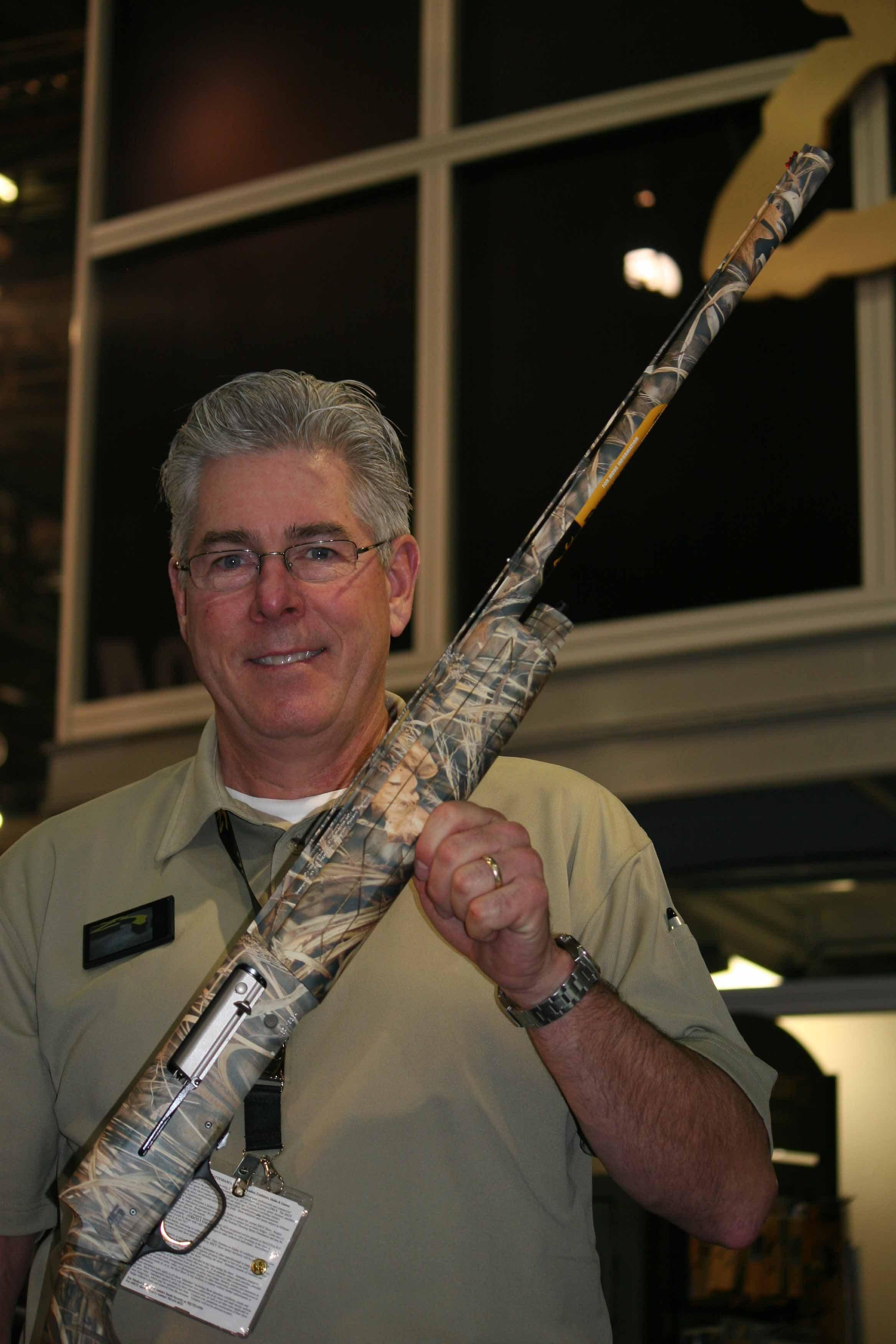 Wind chill can drop your body temperature fast and cause discomfort. That's where this new Browning Realtree Timber camo suit comes in. Windproof technologies block all wind, and billions of pores in the protective membrane allow sweat vapor to excape to keep you dry. The GORE membrane allows light rain to bead up and run off the fabric.
Be sure to check out the rest of our SHOT Show coverage: