Some heavyweight destinations top the Pacific Flyway highlights. Here's what Duck Hunting Nation has to say about each
Our final Duck Hunting Nation roundup focuses on the Pacific Flyway, which features some of waterfowling's bucket-list hunting spots. We've updated each state's page with license costs, links to current regulations, and other vital information.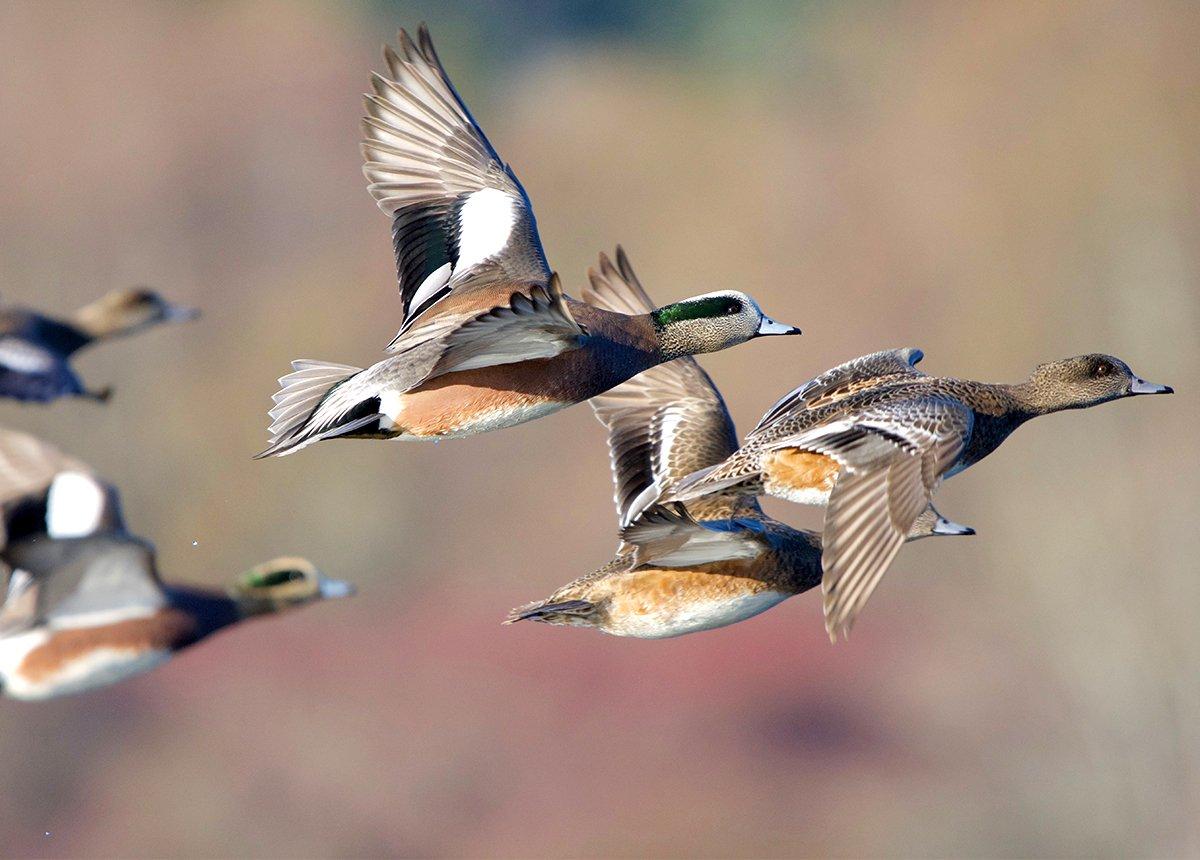 Alaska
The Last Frontier is a premier waterfowl hunting state, and its Duck Hunting Nation grade reflects that. Harlequins, king eiders, and puddle ducks? Yep. And the scenery ain't bad, either.
Full Alaska Duck Hunting Nation report
Arizona
The Grand Canyon State might get a poor Duck Hunting Nation grade, but it actually offers some pretty decent gunning. You just have to find it. On the bright side, there's abundant public land across Arizona.
Full Arizona Duck Hunting Nation report
California
The Golden State is revered among duck and goose hunters, with an abundance of species, including cinnamon teal, clouds of specklebellies and world-famous pintail hunting. Competition can be fierce, however, and access is sometimes challenging. Still, the state merits an A rating from Duck Hunting Nation.
Full California Duck Hunting Nation report
Idaho
This big-game titan is an outright sleeper duck hunting state. In fact, its harvest numbers and abundant access earn it an A grade from Duck Hunting Nation. The Snake River is a tremendous duck hunting area, and hunters can also find good action on late-season honkers.
Full Idaho Duck Hunting Nation report
Nevada
Forget Sin City. Nevada actually offers quality waterfowl hunting. National wildlife refuges and state wildlife management areas give hunters room to roam. And with a nice variety of birds, the Silver State scores a B rating from Duck Hunting Nation.
Full Nevada Duck Hunting Nation report
Oregon
Sandwiched between two well-known waterfowling destinations, Oregon might be a well-kept secret. You can hunt cacklers in the Willamette Valley, puddle ducks at Sauvie Island, divers on the Columbia River and specklebellies near Klamath Falls. With that variety, plus great public access, the Beaver State gets an A from Duck Hunting Nation.
Full Oregon Duck Hunting Nation report
Utah
As with some other Western states, Utah is better known for big game. But don't forget Great Salt Lake, with its thick flocks of greenwings, shovelers and other ducks. And with loads of public access, it's easy to see why Utah scores an A from Duck Hunting Nation.
Full Utah Duck Hunting Nation report
Washington
The Evergreen State also merits an A grade, with nine species of Canada geese, plus specks, Wrangell Island snow geese and ducks aplenty. Oh, and hunters can pursue harlequin ducks here, too. Did we mention there's plenty of public land?
Full Washington Duck Hunting Nation report
(Buy alert: Men's Realtree Camo Long Sleeve Shirt)
Don't miss our first three Duck Hunting Nation roundups, on the Atlantic, Mississippi, and Central flyways.
Click here for more Realtree waterfowl hunting content. And check us out on Facebook.