Check out Duck Hunting Nation's grades for California, Washington, Montana and more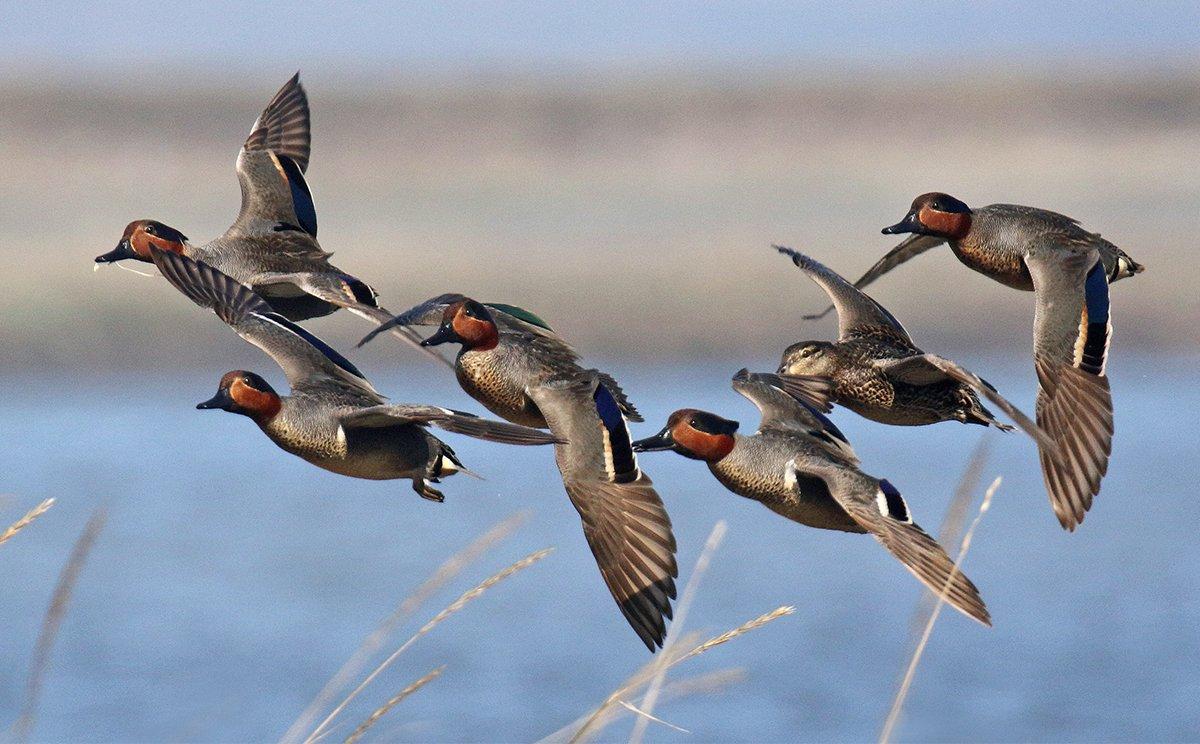 Many waterfowlers have probably never hunted the Pacific Flyway. But with legendary destinations such as California and other states, what are you waiting for? Sure, drought has plagued many areas the past few years, including California and Oregon's famed Klamath Basin. But overall hunting prospects look good for 2022-2023. Check out state-by-state details in each link.
Alaska
The Last Frontier is a bucket-lister for many hunters, including waterfowlers. You cannot shoot a harlequin duck, king eider or Aleutian green-winged teal anywhere else. Oh, and you'll also have great gunning for mallards, pintails, gadwalls and many other species. The only hassle is getting there.
Arizona
Hey, not every Pacific Flyway state can be great. Arizona actually has pockets of good waterfowling, but they're few and far between. If you find water, you'll be on birds. Still, Duck Hunting Nation can't give it a high grade.
California
This legendary duck hunting state remains a titan. Harvest numbers in the Golden State are eye-popping. Pintails are the stars, of course, but you'll also find great gunning for many other species. Access can be an issue, which is the only factor that might hamper success.
Hawaii
We love Hawaii … just not for ducks. You can't hunt waterfowl there. Moving on … .
Idaho
Known for classic Western big-game hunts, Idaho is a duck hunting sleeper and earns one of five A grades for the Pacific Flyway. Chase mallards and goldeneyes late, or knock on doors to access prime honker feeds.
Montana
Like its western neighbor, Montana features some fine duck hunting that's overshadowed by big-game opportunities. However, the eastern two-thirds of the state can be lights-out for local ducks or migrants. And did we mention there's ample public land?
Nevada
Believe it or not, Nevada offers some very good waterfowl hunting. The state operates several wildlife management units, many of which provide productive gunning. As with some other Pacific Flyway states, drought has hurt prospects in Nevada.
Oregon
Although it's sandwiched between two tremendous waterfowling states, Oregon has nothing to be ashamed of. In fact, it earns an A. Chase specks, cacklers, divers or public ducks. The state features it all.
Utah
Three words: Great Salt Lake. Plus, the state offers many public opportunities. Pursue teal, shovelers, divers and more. Duck Hunting Nation gives the Beehive State an A.
Washington
With snows, specks, nine species of Canada geese and ducks galore, Washington is an easy A-lister. The eastern side of the state features abundant public land. Just remember that harlequin duck hunting is closed for 2022-2023.
(Don't Miss: 2022 Atlantic Flyway Duck Hunting Forecast)

Click here for more Realtree waterfowl hunting content. And check us out on Facebook.