Check out Duck Hunting Nation's grades for Maryland, New Jersey, North Carolina and more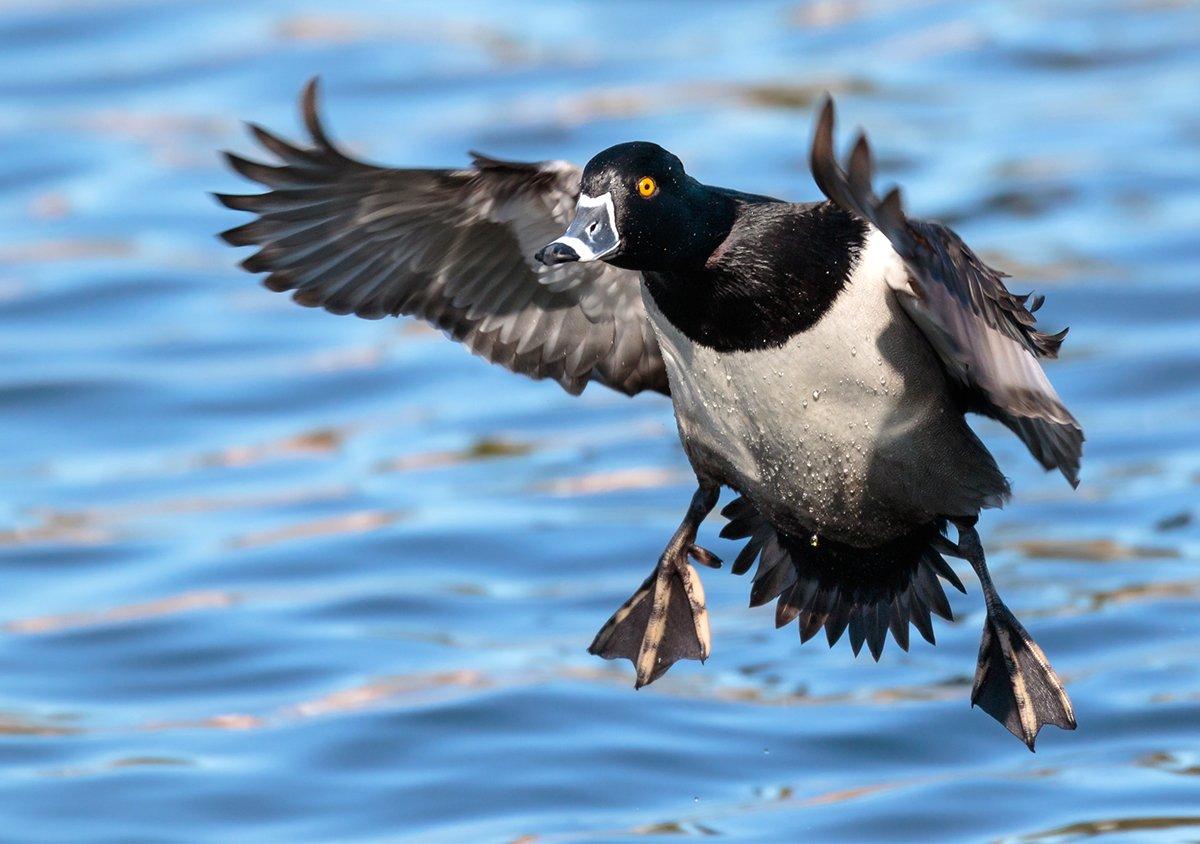 Early goose and teal seasons are upon us, and general duck seasons are just weeks away, so it's time to reveal the latest Duck Hunting Nation rankings. Check out our 2022 grades for the Atlantic Flyway, with insider info that might boost your success. And dive into state-by-state details in each link.
Connecticut
The Constitution State isn't a big hotspot for waterfowlers. It features some decent hunting for geese, puddle ducks and sea ducks, but its low harvest and hunter numbers result in a poor Duck Hunting Nation grade.
Delaware
The Delmarva Peninsula is one of the most important waterfowl wintering areas in North America, so it's no surprise that this small state receives a solid Duck Hunting Nation ranking. It holds some major national wildlife refuges and provides good opportunities for puddle ducks, Canada geese and even greater snow geese during the spring season.
Florida
Duck hunting opportunities abound in Florida … provided you don't care much about mallards or honkers. And the state's above-average Duck Hunting Nation grade reflects that. Winter diver hunting can be excellent, and hunters also have the chance to shoot mottled ducks, whistling ducks or even full-plumage blue-winged teal. Plus, Florida has many public lakes and limited-access waterfowl hunting at state, federal or publicly accessible private properties.
Georgia
The Peach State doesn't get much duck hunting press, but it offers solid waterfowling opportunities, including good action for wood ducks and diving ducks — especially ringnecks. And hunters have lots of public areas, including some coastal estuaries and sounds, to try. As a result, Georgia gets high Duck Hunting Nation marks.
Maine
With eiders and other sea ducks along the coast, plus black ducks, wood ducks, divers and honkers inland, Maine earns a high Duck Hunting Nation mark. Maybe it's not Arkansas, but the waterfowling experience and scenery here are second to none.
Maryland
The Eastern Shore and Chesapeake Bay are waterfowling meccas, so it's no surprise that Maryland is one of four Atlantic flyway states to receive an A from Duck Hunting Nation. Abundant wildlife management areas let waterfowlers explore opportunities for geese, mallards and wood ducks inland, and divers and sea ducks — even brant — on the bay.
Massachusetts
The Bay State receives a ho-hum C ranking from Duck Hunting Nation, but that's mainly because urban sprawl and heavy competition limit opportunities. Still, saltwater hunting for eiders, scoters, longtails and brant is good. And mallards, black ducks, wood ducks and geese provide decent action inland.
New Hampshire
Bad news: The Granite State has somewhat limited waterfowling opportunities. Good news: You'll find lots of uncrowded public land. Bottom line? A C grade from Duck Hunting Nation. Chase eiders and scoters along the state's 18 miles of ocean waterfront. Inland beaver ponds and creeks hold mallards, woodies and black ducks. Goose hunting can also be good.
New Jersey
The Garden State earns an A for its hundreds of miles of coastline and abundant inland and coastal lakes, ponds and marshes. More than one-third of the Atlantic Flyway's black ducks and more than two-thirds of North America's Atlantic brant winter in the state. Hunters also do well on honkers, gadwalls, wood ducks, green-winged teal and sea ducks.
New York
Big harvest numbers and abundant public land give New York a coveted A ranking from Duck Hunting Nation. The Empire State features solid goose hunting, and coastal hunters shoot loads of brant. And the state offers a variety of opportunities for divers, puddle ducks and sea ducks.
North Carolina
North Carolina somehow gets lost in conversations about good waterfowling states, but hunters there shoot loads of birds every season. When you add a tundra swan season and Pamlico Sound, a major stopover for many types of waterfowl, the Tar Heel State receives a solid A grade from Duck Hunting Nation. Wood ducks lead the way, but hunters also take good numbers of divers, other puddlers, geese, brant and sea ducks.
Pennsylvania
The state's B grade reflects its diverse waterfowling action. Canada goose hunting is good, and the Keystone State also has many lakes, streams, rivers and ponds that attract lots of puddlers and divers.
Rhode Island
The country's tiniest state actually features a solid variety of waterfowling opportunities — enough to earn it a B grade from Duck Hunting Nation. Geese and puddle ducks provide good inland gunning, and saltwater hunters typically find lots of eiders, scoters and brant. And licenses are cheap.
South Carolina
Not to be outdone by its northern cousin, South Carolina offers good duck hunting and some quality public properties. The coastal region features many diverse waterfowl opportunities, including good action for ringnecks and many types of puddle ducks. And goose hunters hold their own. In all, the Palmetto State gets a B from Duck Hunting Nation.
Vermont
Good goose hunting, solid duck action and low hunting pressure combine to earn the Green Mountain State a B from Duck Hunting Nation. Hunters typically take lots of mallards, woodies, greenwings and black ducks, plus whistlers and buffleheads on bigger water. Further, goose hunters can knock on doors and secure permission for quality hunting.
Virginia
With solid inland opportunities for puddle ducks, good big-water action on divers and scoters, and its location on Chesapeake Bay, Virginia scores a B from Duck Hunting Nation. The state also offers swan hunting, and goose hunters fare pretty well there, too.
West Virginia
Disclaimer: West Virginia is a great state, with picturesque hills, hollows, ridges and valleys. But it's just not waterfowl country, so Duck Hunting Nation reluctantly gives it a poor grade. State hunters take respectable numbers of mallards, wood ducks and Canada geese. And large river corridors provide good shooting late in the season, after other waters have frozen.
(Don't Miss: Spring Duck Numbers Down, But Optimism Reigns)
Click here for more Realtree waterfowl hunting content. And check us out on Facebook.