First-Duck Pin program designed to boost hunter recruitment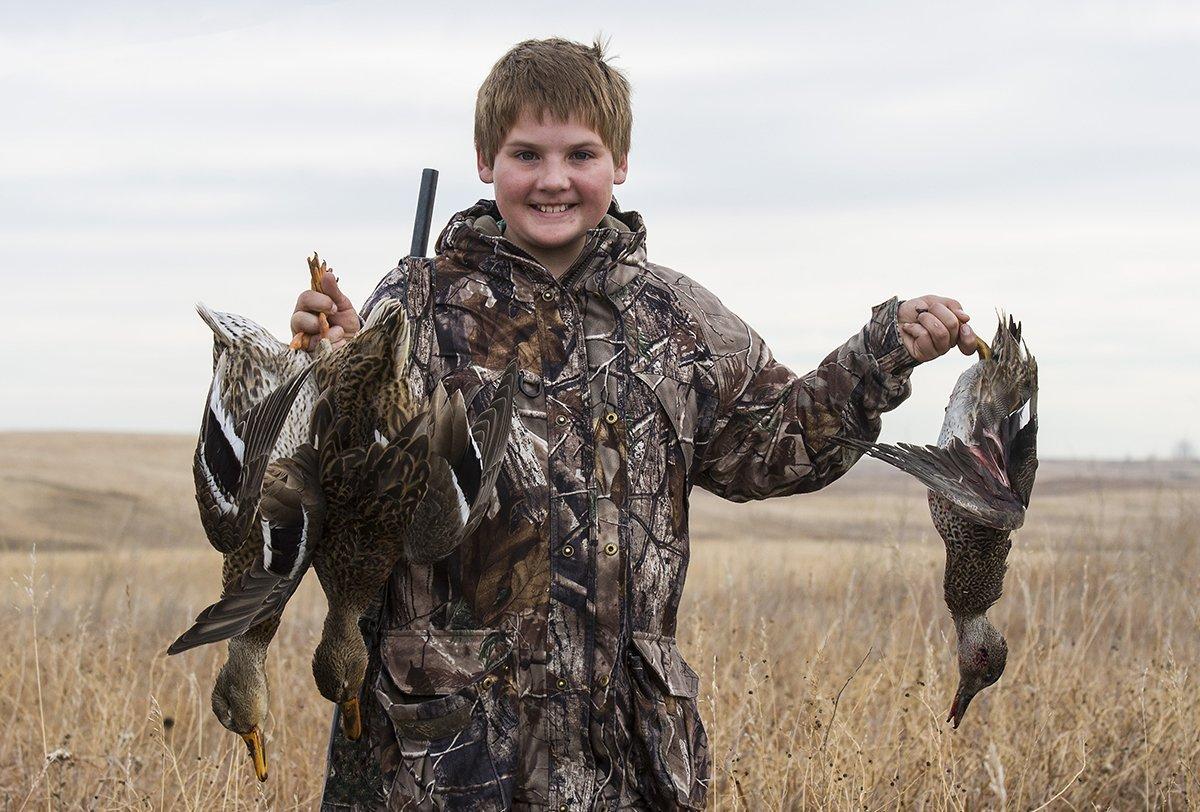 We hunters love to talk about passing on our lifestyle to future generations. Now, Realtree has joined with Delta Waterfowl to do something about it.
America's No. 1 camo company recently became the presenting sponsor for Delta's First-Duck Pin program, which recognizes youths who take their first waterfowl. The initiative is designed to support, encourage and foster young hunters.
Delta Waterfowl's First-Duck Pin program is the perfect tool to reach new hunters, and for those hunters to take pride in it and use it as a conversation piece, Realtree's Dodd Clifton said in the Spring 2017 Delta Waterfowl magazine. We remember so many firsts in our lives, and we want to tell others. No doubt, these pins will create meaningful conversations all over North America, helping keep the good word out there about Delta Waterfowl and how the organization helps ducks, duck hunters, our hunting heritage and habitat.
Under the program, successful young waterfowl hunters mail or email a letter and photo to [email protected] to receive a commemorative pin. With Realtree's sponsorship, they will also receive a certificate and Realtree merit-badge arm patches. Realtree will also offer prizes to selected winners and share stories at realtree.com. Selected entries will be published in Delta Waterfowl magazine, and on the group's website and Instragram feed.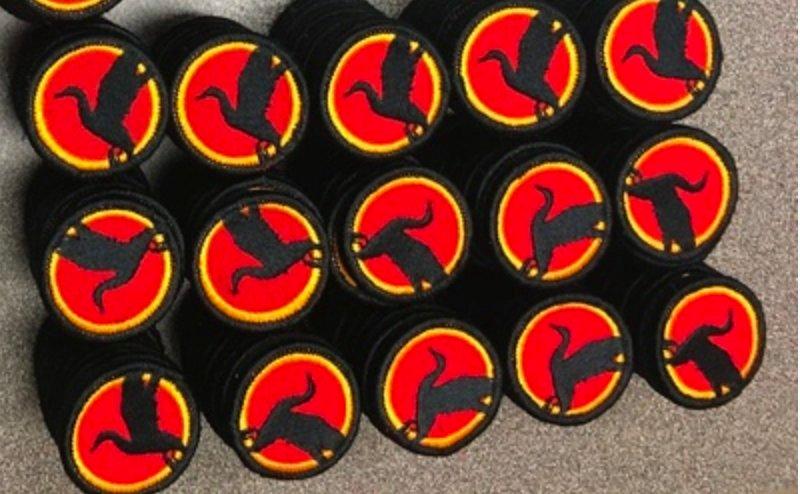 In Delta Waterfowl's First-Duck Pin program, successful young hunters will receive a commemorative pin, a certificate and Realtree armband merit-badge patches.
Recent data suggests such efforts are needed more than ever to boost the future of waterfowl hunting. In fact, as our good friend Paul Wait, editor and publisher of Delta Waterfowl magazine, points out in the article Looming Crisis in the Spring 2017 issue, the hunting community has lost hundreds of thousands of waterfowlers despite enjoying a long period with abundant birds and liberal regulations.
As Wait wrote, the 2015 number of active duck hunters in the United States — 998,600 — was less than half of the 2.03 million in 1970 and the lowest figure in any year since 1962. It marked just the second time in 78 years the number of active United States duck hunters decreased below 1 million. Those numbers are especially shocking if you consider that 2015 saw a record-high duck population estimate of about 49.5 million birds. Further, liberal-format seasons and bag limits have been in place since the mid-1990s, yet duck hunter numbers have steadily declined during that period.
Why? Recruitment, for one.
If we want waterfowl hunter numbers to grow or remain stable, we need recruitment to keep pace with the losses, John Devney vice president of U.S. policy for Delta Waterfowl, said in Wait's article. To recruit new hunters, we need to foster a social structure and peer support that allows a kid to stay in the game.
And hopefully, the First-Duck Pin program will continue to play a role in that critical effort.
Click here for more Realtree waterfowl hunting content. And check us out on Facebook.