Vote for Your Favorite 2018 Realtree Tattoos
We asked for images of your hunting and fishing tattoos, and boy did y'all deliver with some of the coolest ink we've seen in a while. We selected some of our favorites among scores and scores of awesome submissions. Now it's your turn to pick your favorite tat. Let us know which one you like in the comment section below or through social media when we share this piece through our social media outlets. The owner of the tattoo with the most votes will receive a $100 coupon code to spend in the Realstore!
Image: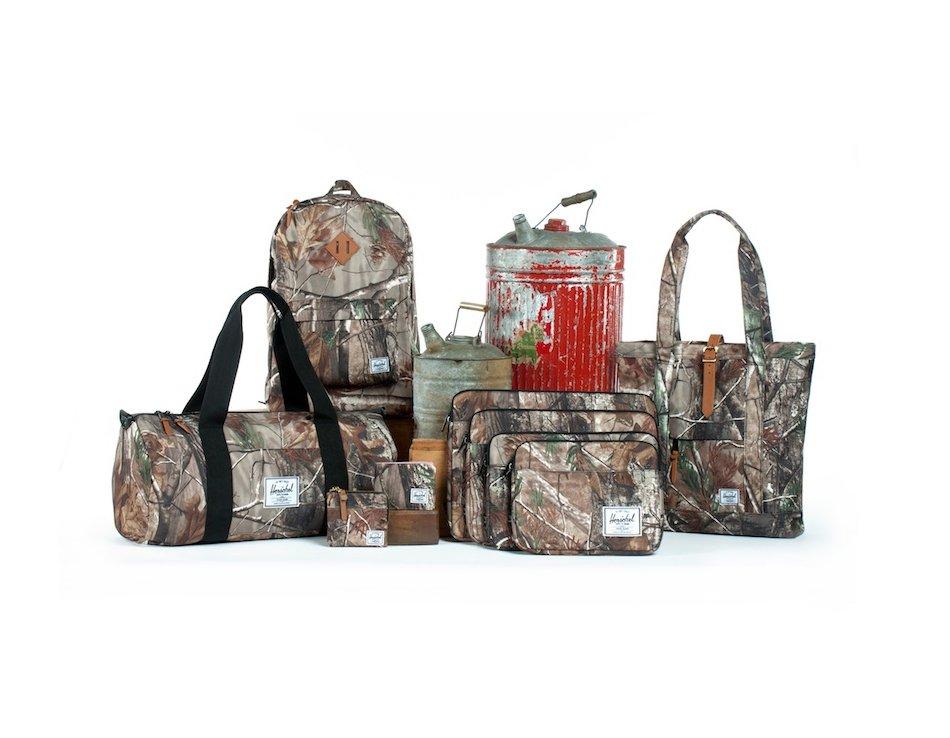 Image Story:
"This tattoo has a funny story behind it," Dylan Young from Rochester, New York, said. "A few years ago, a buddy and I rode our motorcycles to a rally in Johnstown, Pennsylvania. We walked up to the festival to have some drinks and watch the biker party begin. Well one thing led to another, and I woke up with this tattoo. The best part is, my buddy has a matching one. Only positive is, it's not a terrible tattoo, and we will always remember our first motorcycle rally."
Image: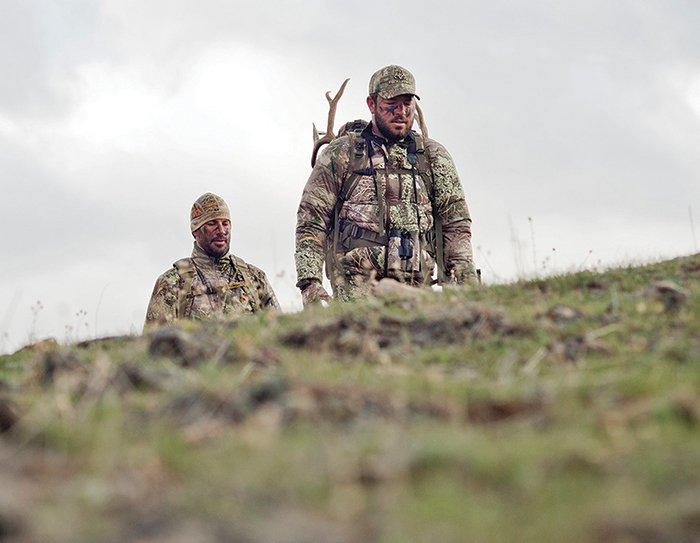 Image Story:
Cassie Harmeling got this tattoo in memory of her late father-in-law. "He passed away when my husband was 7 years old. Because of him, my husband loves to hunt, and through my husband, I love to hunt. My tattoo is a replica of one of the last bucks my father-in-law ever shot. The best tattoo I have."
Image: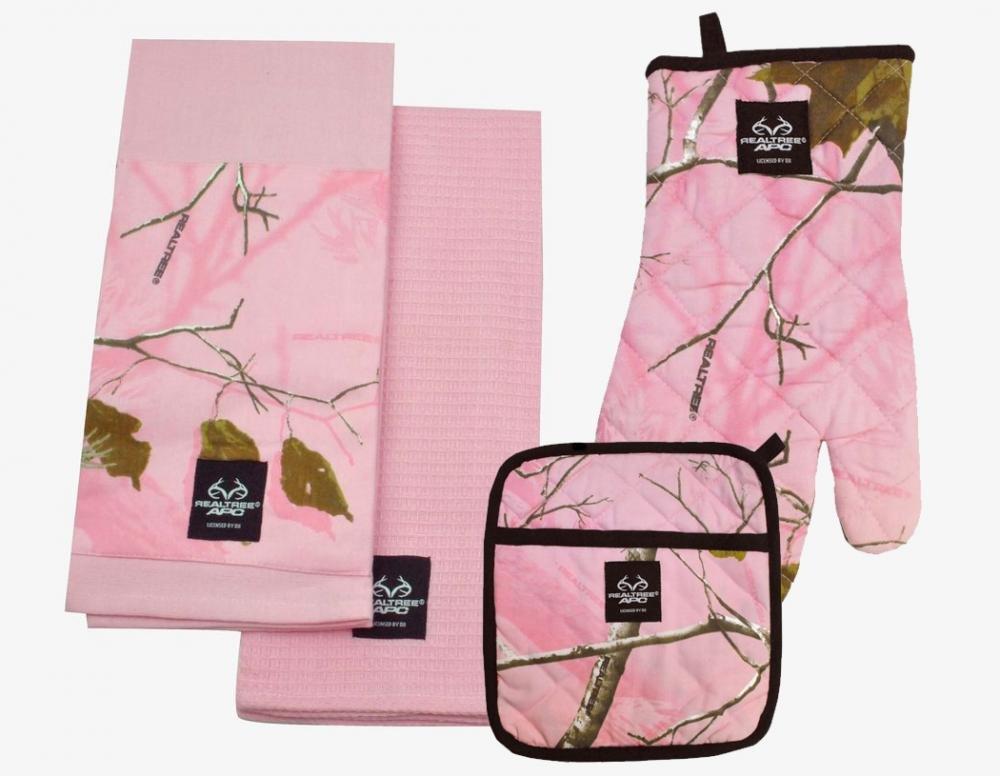 Image Story:
Jason Smith, from Clinton, Utah, said this elk tattoo is a tribute to his dad and growing up elk hunting with him.
Image: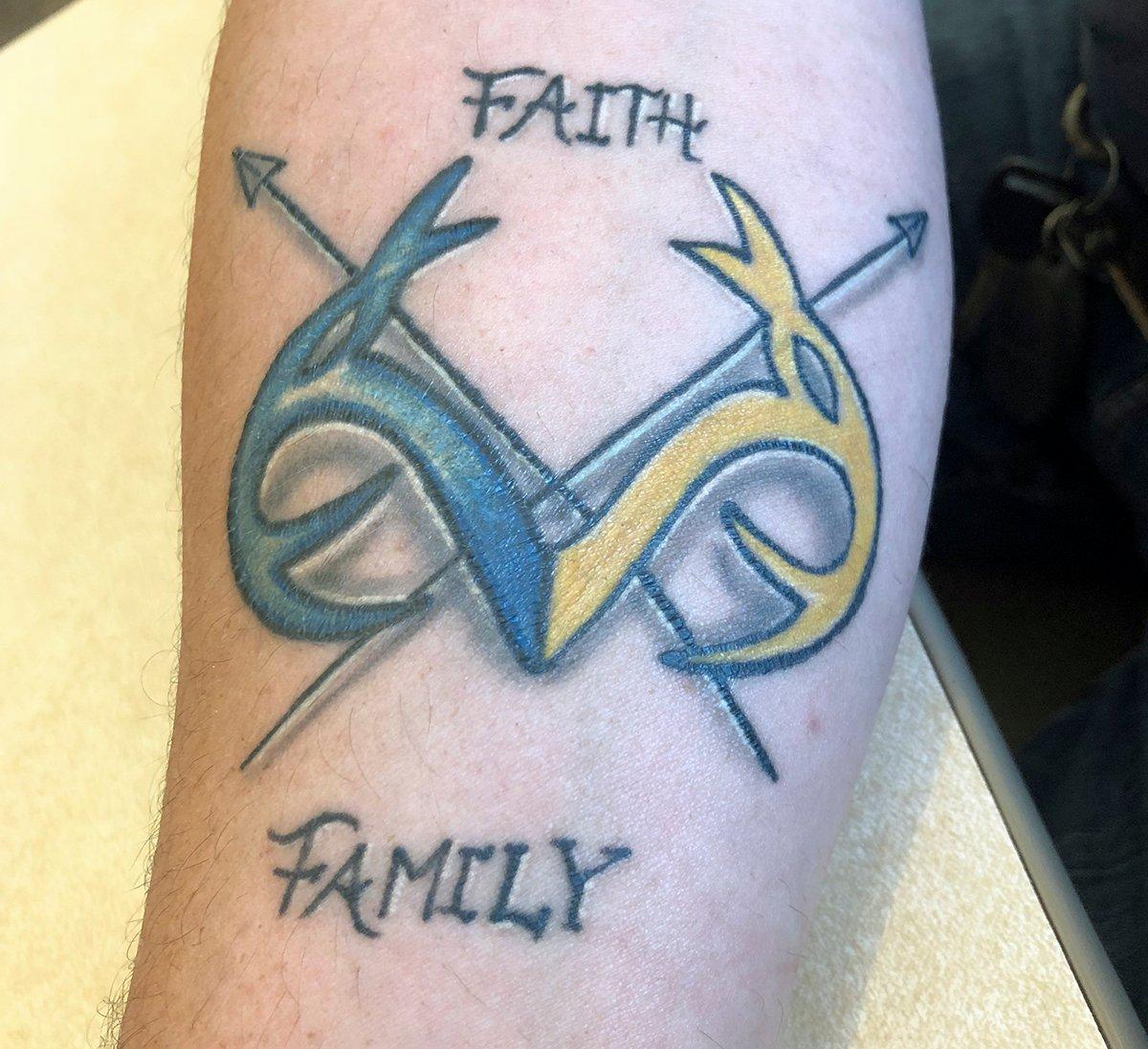 Image Story:
For Jason Swentzel, it's all about family. He says this tattoo reminds him of his late grandparents and family.
Image: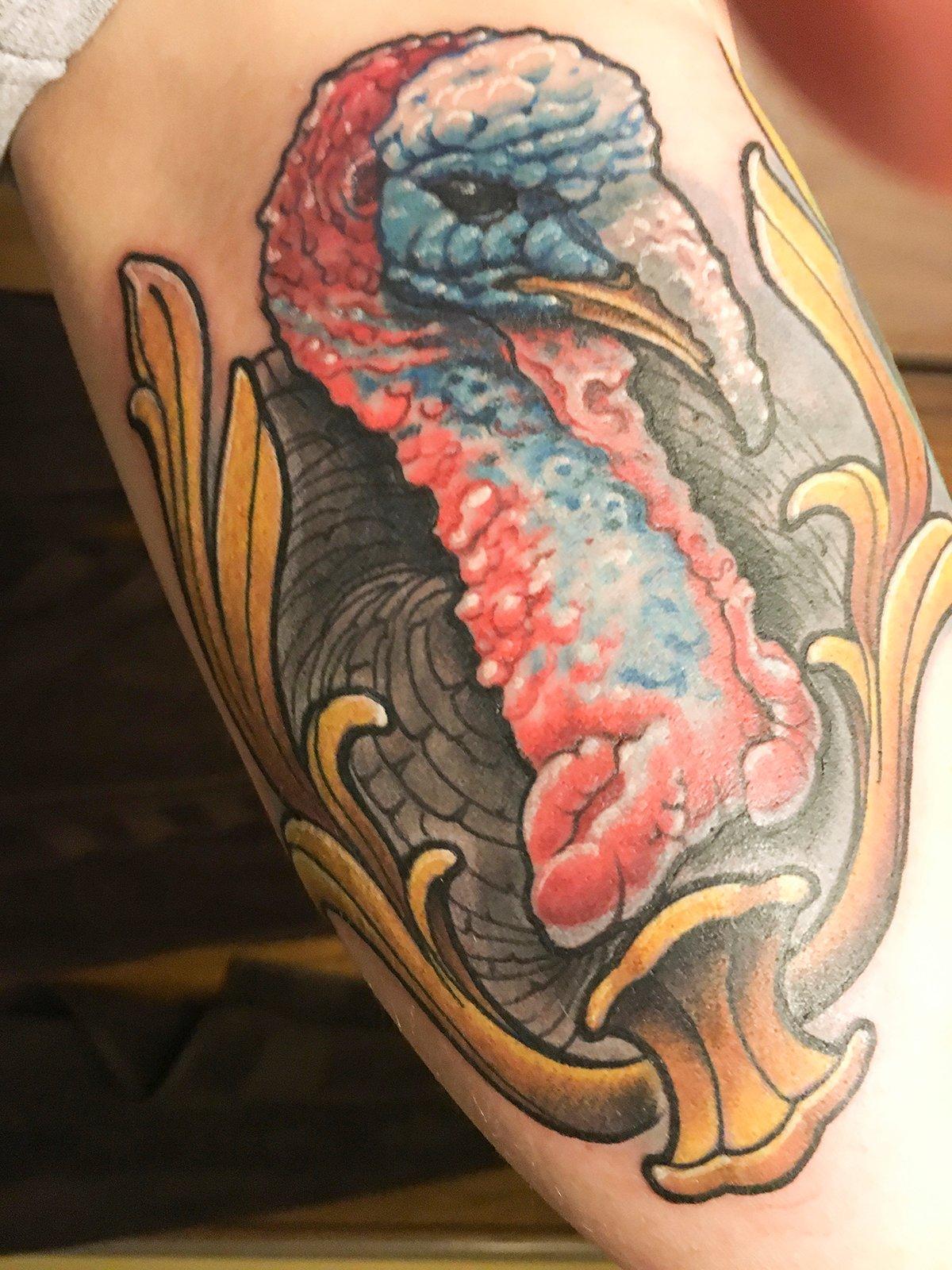 Image Story:
Gina Petron loves turkey hunting, and it shows. "I have a half-sleeve of some of my favorite hobbies, and this is part of it."
Image: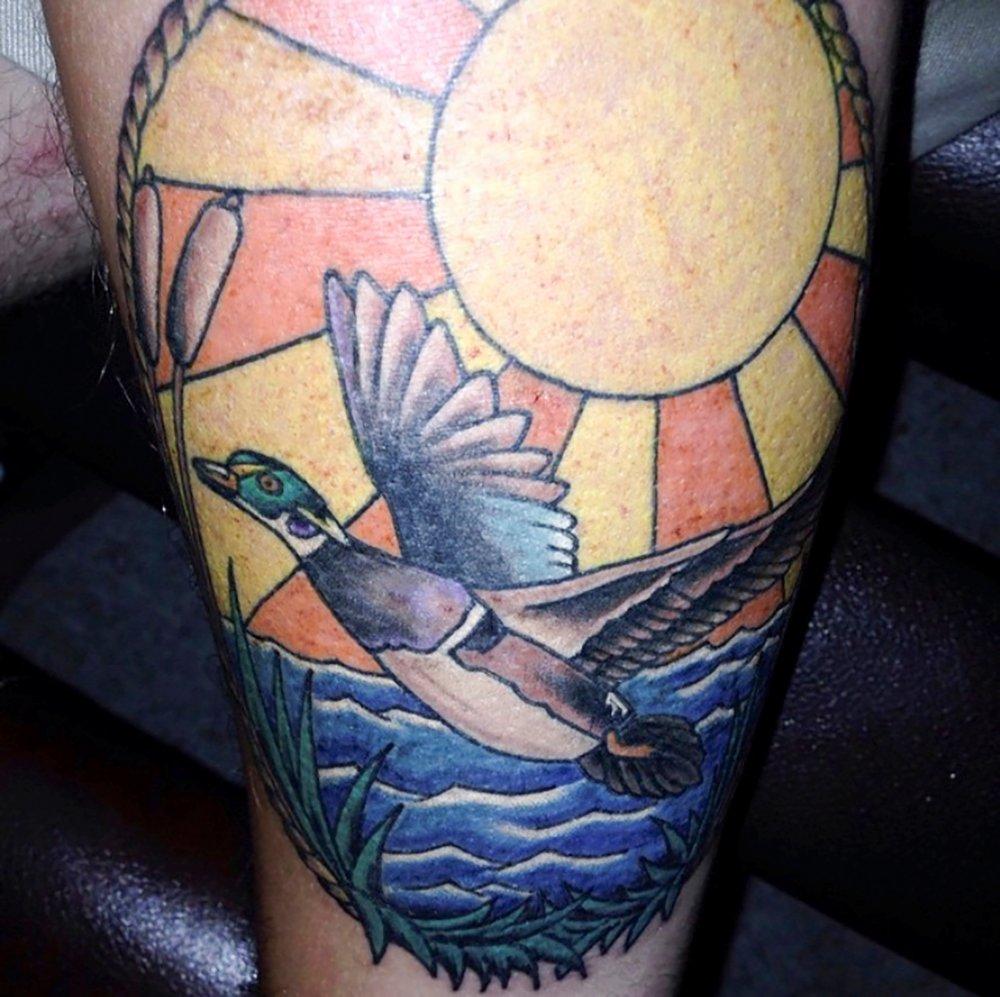 Image Story:
Jesse Satterfield of Nichols, South Carolina, has this tattoo because he's passionate about duck hunting and wetlands conservation. "The scene depicted on my arm is a wood duck flying over a lake. I drew the inspiration one morning after a fishing trip where I saw a wood duck drake fly off of a local lake we fish and hunt. I had the tattoo done in a blend of American and Japanese traditional style. I hope y'all enjoy the tattoo, as it means a great deal to me to remind me of what I love to do, and that's enjoy hunting and the time spent surrounded by nature."
Image: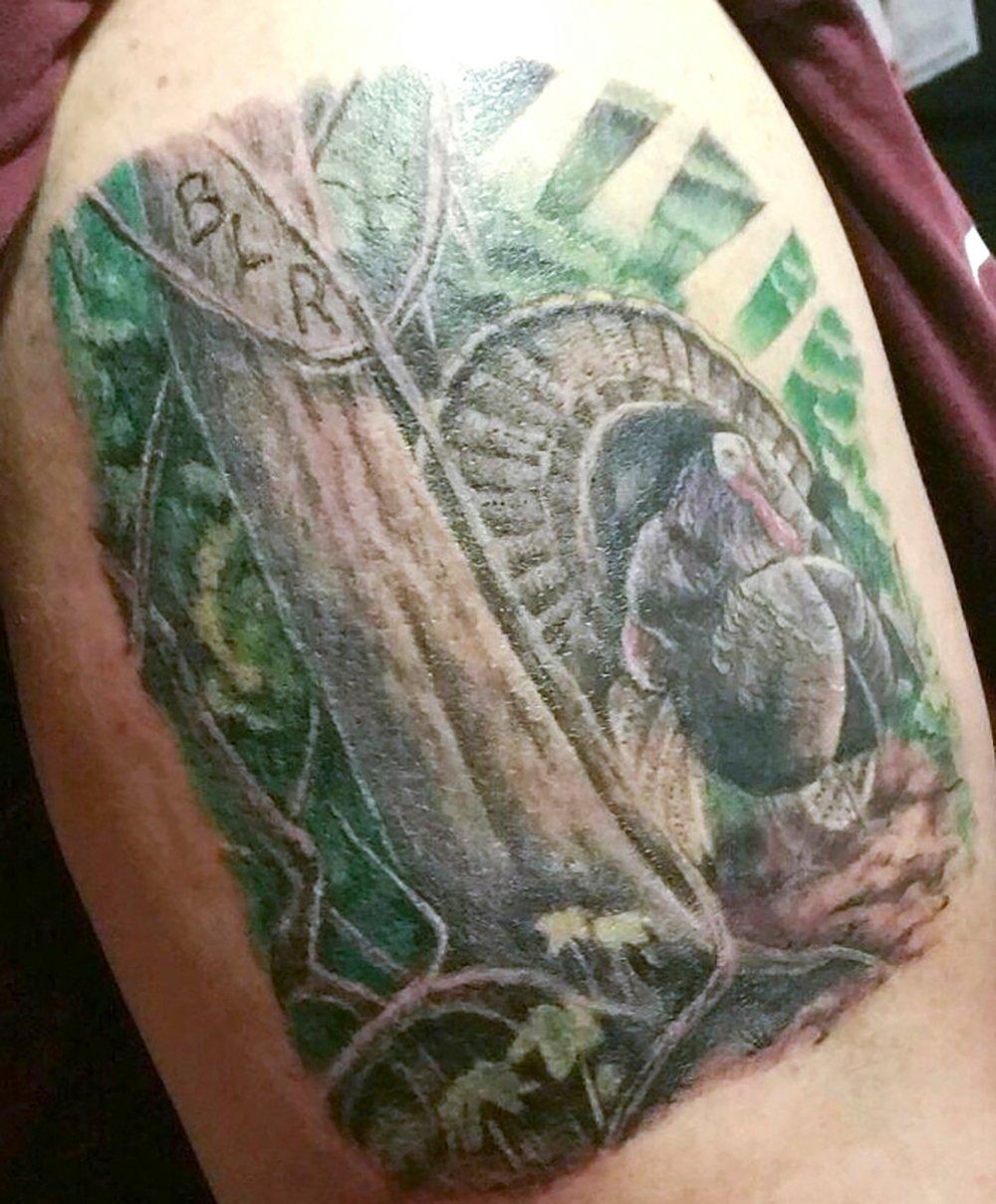 Image Story:
Troy Roach got this tattoo in memory of his father who passed away from cancer. They always spring turkey hunted together.
Image: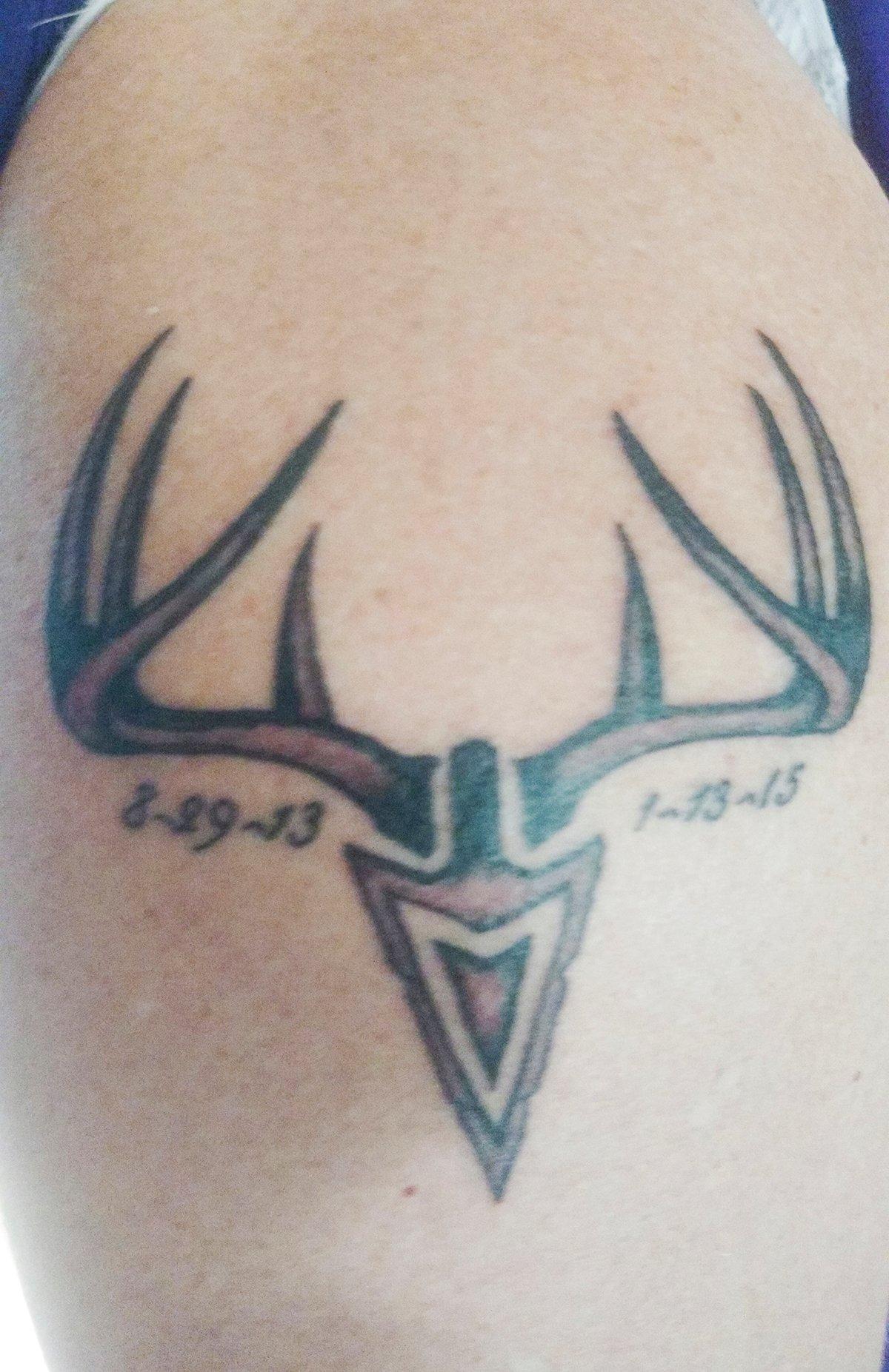 Image Story:
"The first date on the left is the day my best friend died," Matthew Kosidowski said. "He was hit on a motorcycle by a deer on July 2, 2013. I killed an 8-point buck in Buffalo County, Wisconsin, that season. The second date on the right is the day my sister passed away. I shot a 9-point buck from the same stand as the 8-point mentioned that season in 2015. On each of these occasions, I carried with me to the stand an arrow with their initials on the fletching."
Image: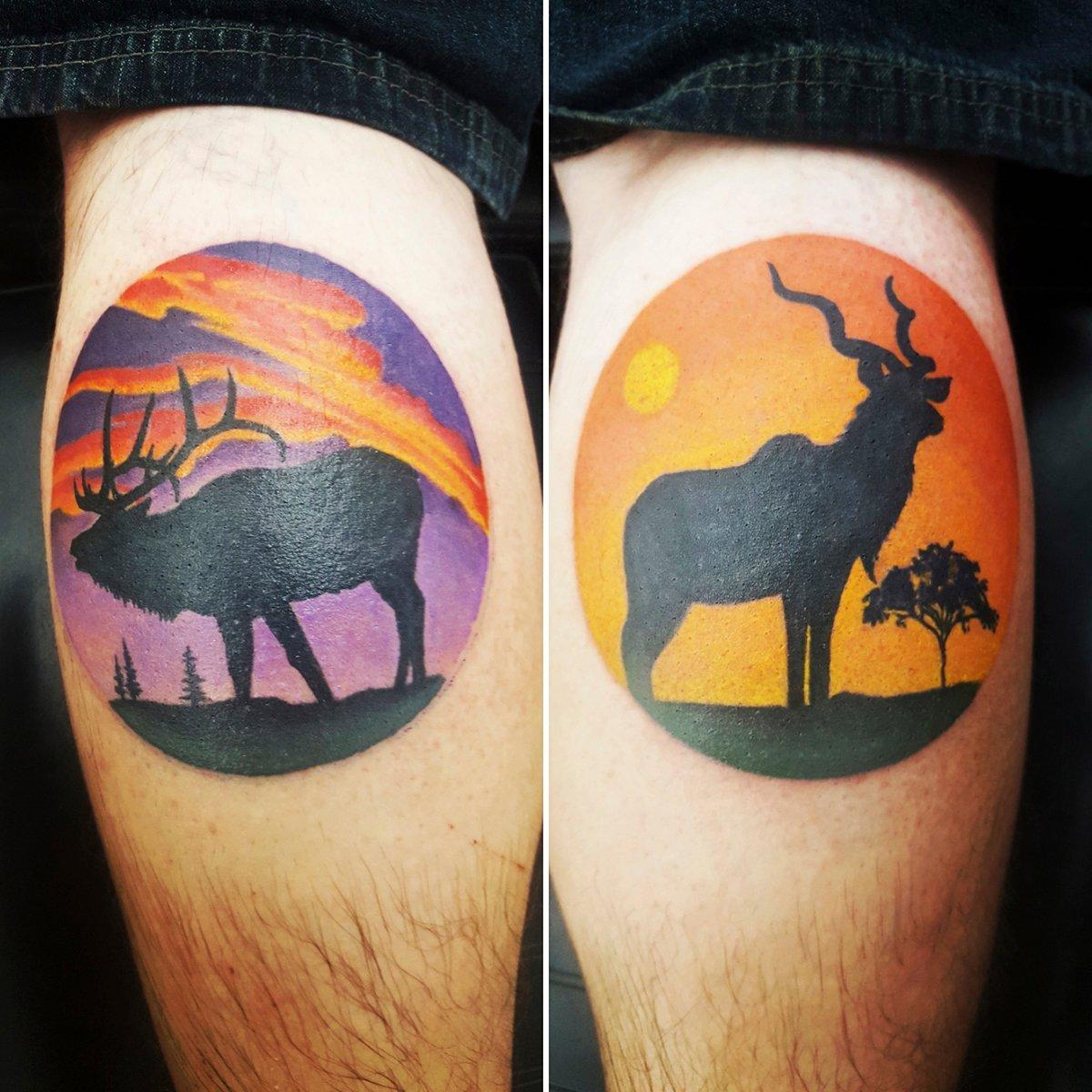 Image Story:
Matt Shaw has hunting tattoos on the back of each of his calves. "Since I was 10, I had always wanted to take a safari in Africa and one of the animals I wanted most was naturally a kudu. While bowhunting at home over the last 15 years, elk became one of my favorite animals to chase. After heading to Africa and successfully hunting free-range eastern cape kudu and harvesting a beautiful bull, I described kudu hunting to my friends back home as elk hunting in Africa."
Image: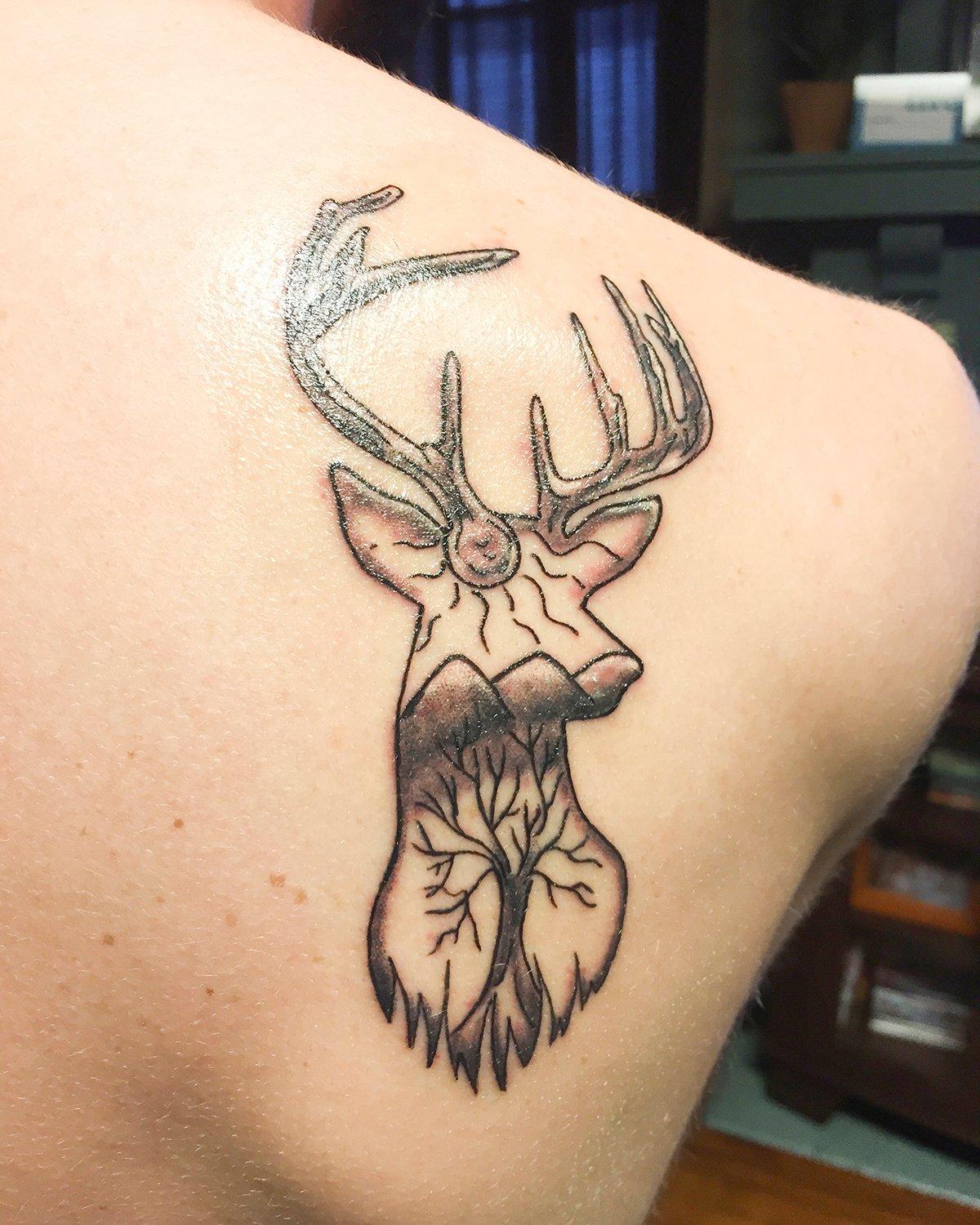 Image Story:
Jake Arrowood of Weaverville, North Carolina, is an avid whitetail hunter who wanted a deer tattoo, but one that was unique and not just of a deer. We think he accomplished that goal.
Image: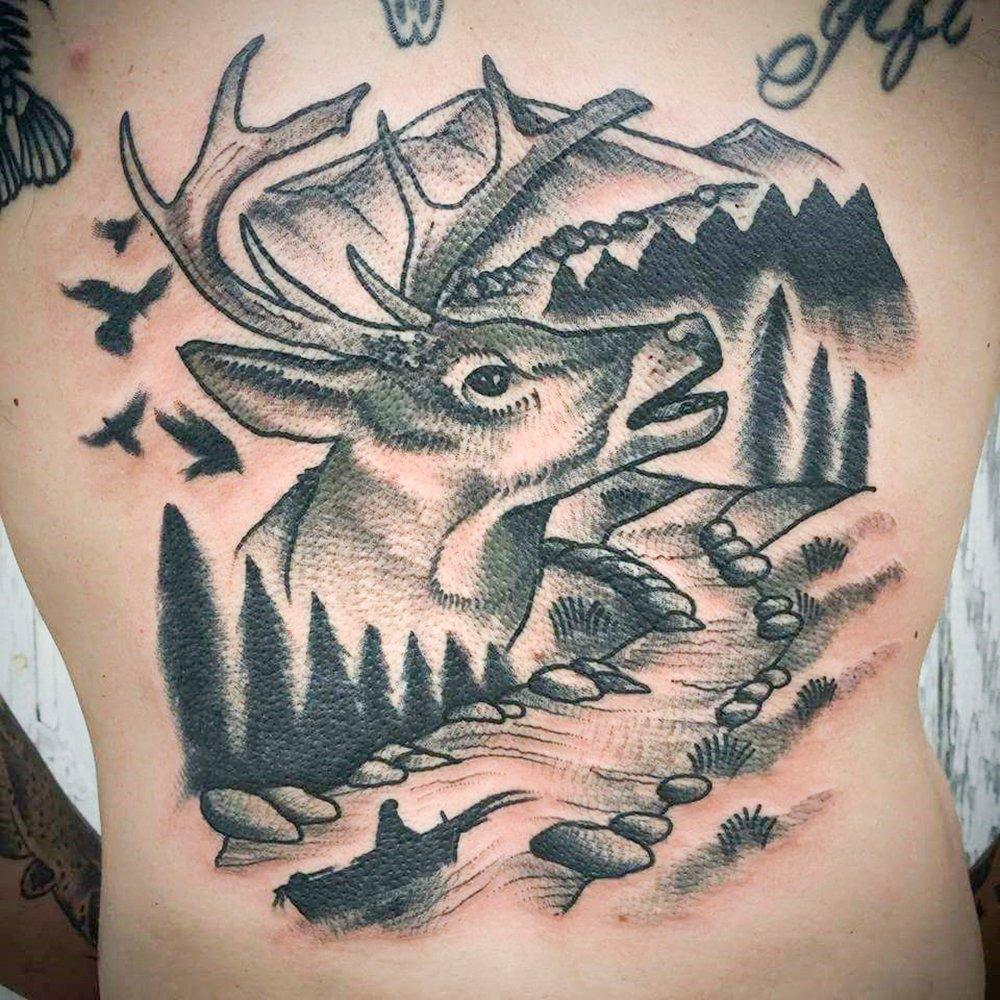 Image Story:
Chris Mayle told his buddy he wanted a deer-scene tattoo, so he designed this cool one.
Image: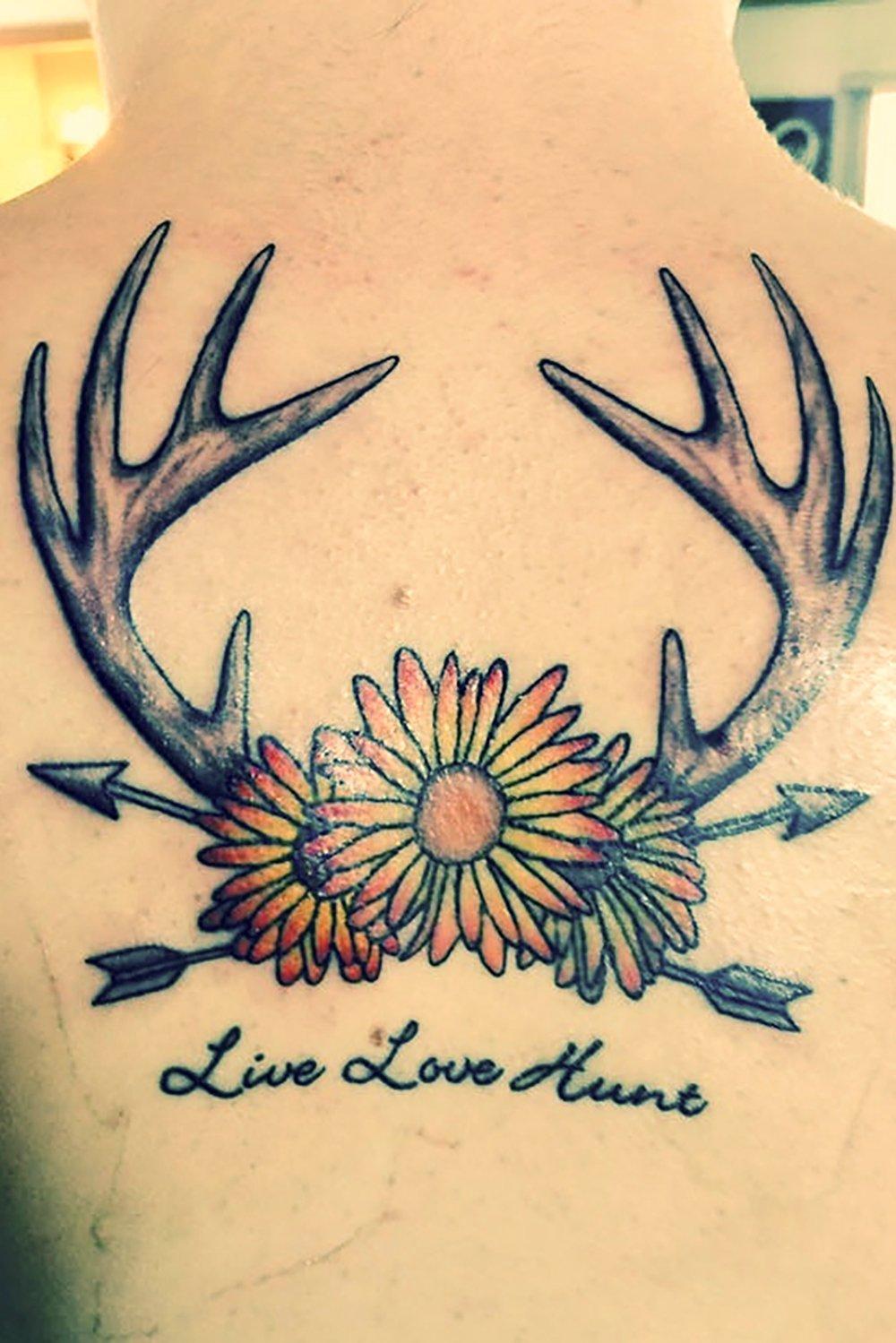 Image Story:
Desire Owen, 25, from Hofa Park, Wisconsin, said she didn't grow up a hunter, but when she met her husband, he made her into the hunter she is today. "Our time together is always out hunting, which is why I have this tattoo. The orangish/yellow gerber daisies in the center were our wedding flowers. My husband and I live by the message I have underneath. 'Live, Love and Hunt'."
Image: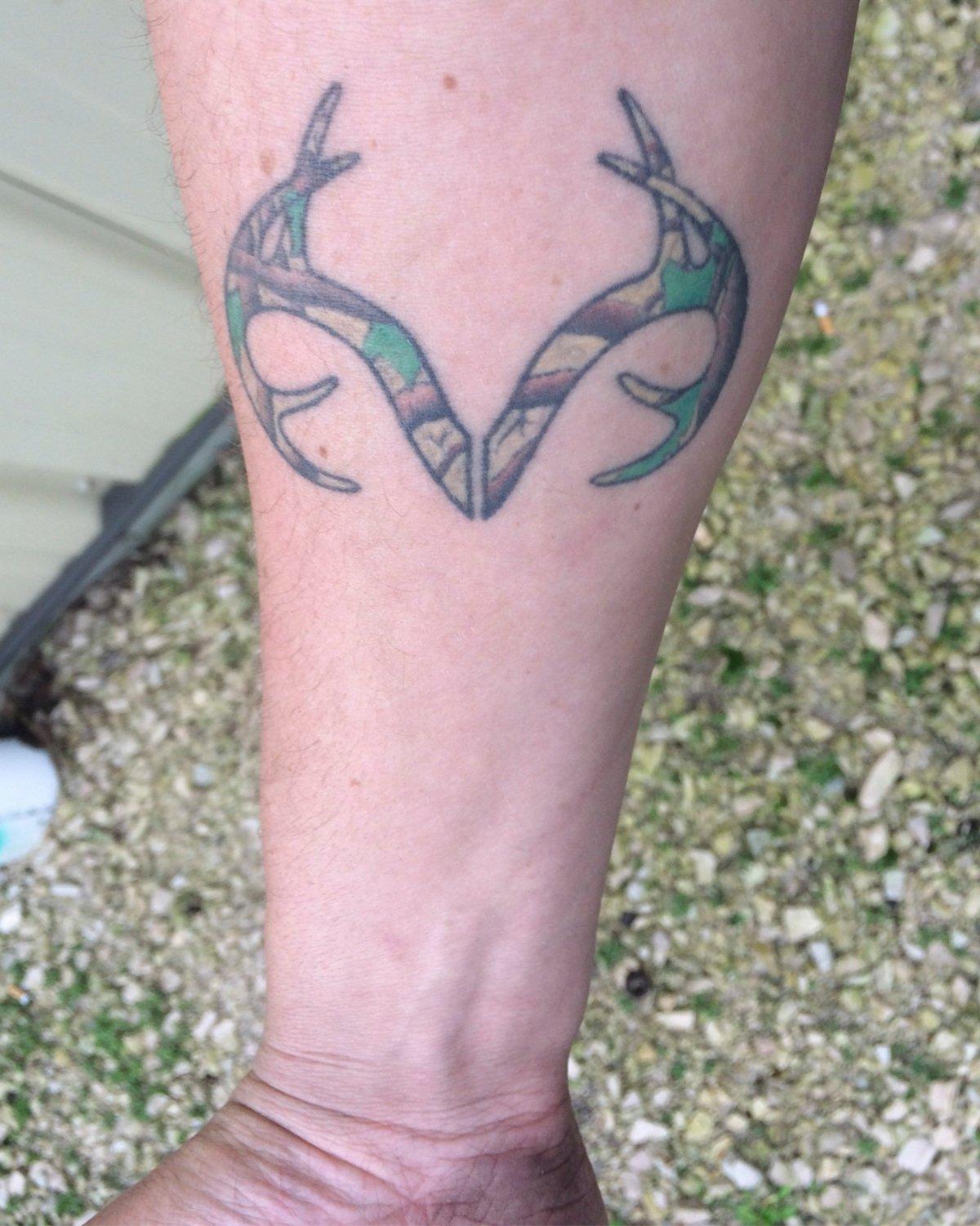 Image Story:
Seth Pollesch got this tattoo when he was 20 years old. "I love the new logo you guys came out with that year. I wanted to express my love of hunting to the world and appreciate and love the gear and patterns you guys make. It took two hours in the chair, and I couldn't have asked for a better fit."
Image: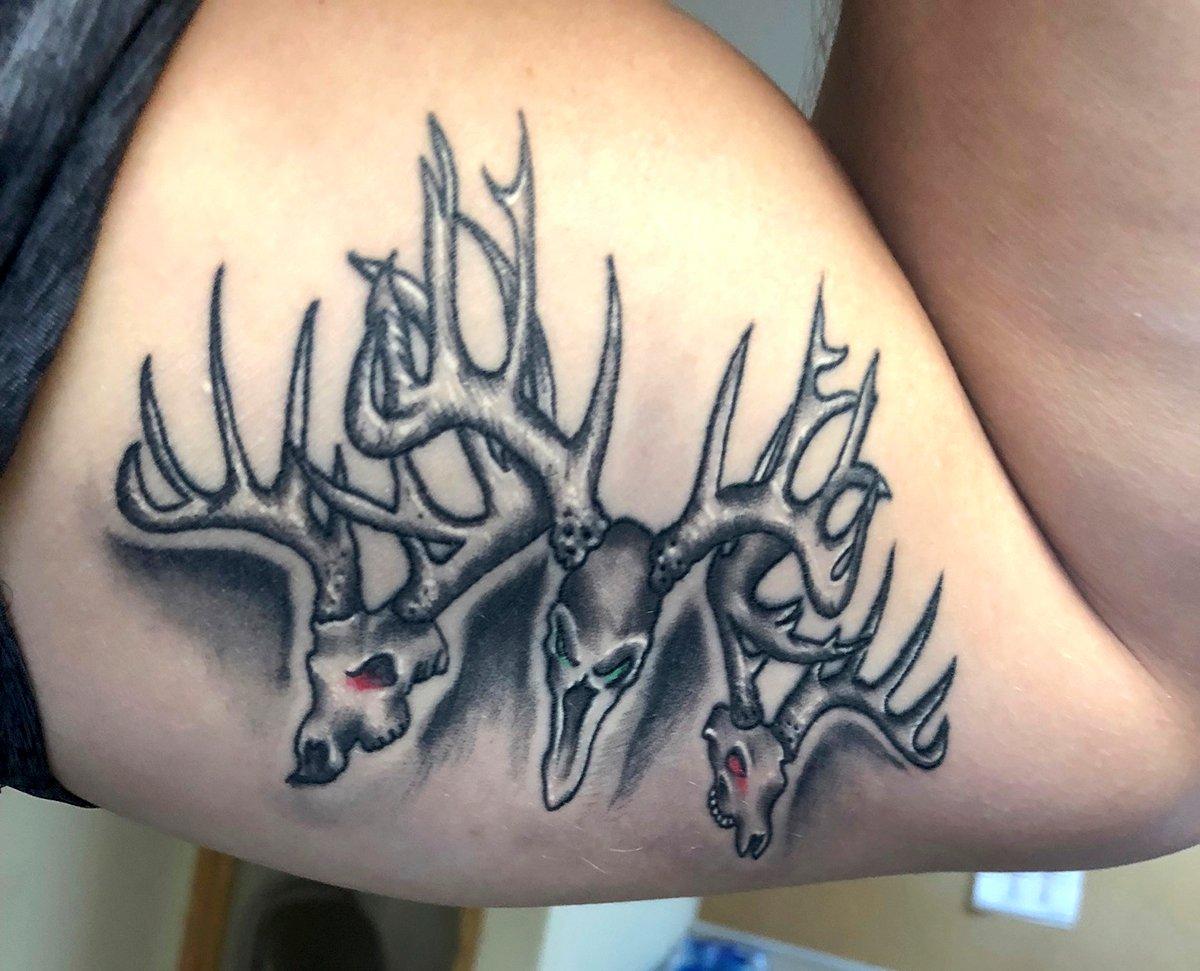 Image Story:
Why did Shawn Williamson get this tattoo? "Because I like skulls and I like deer."
Image: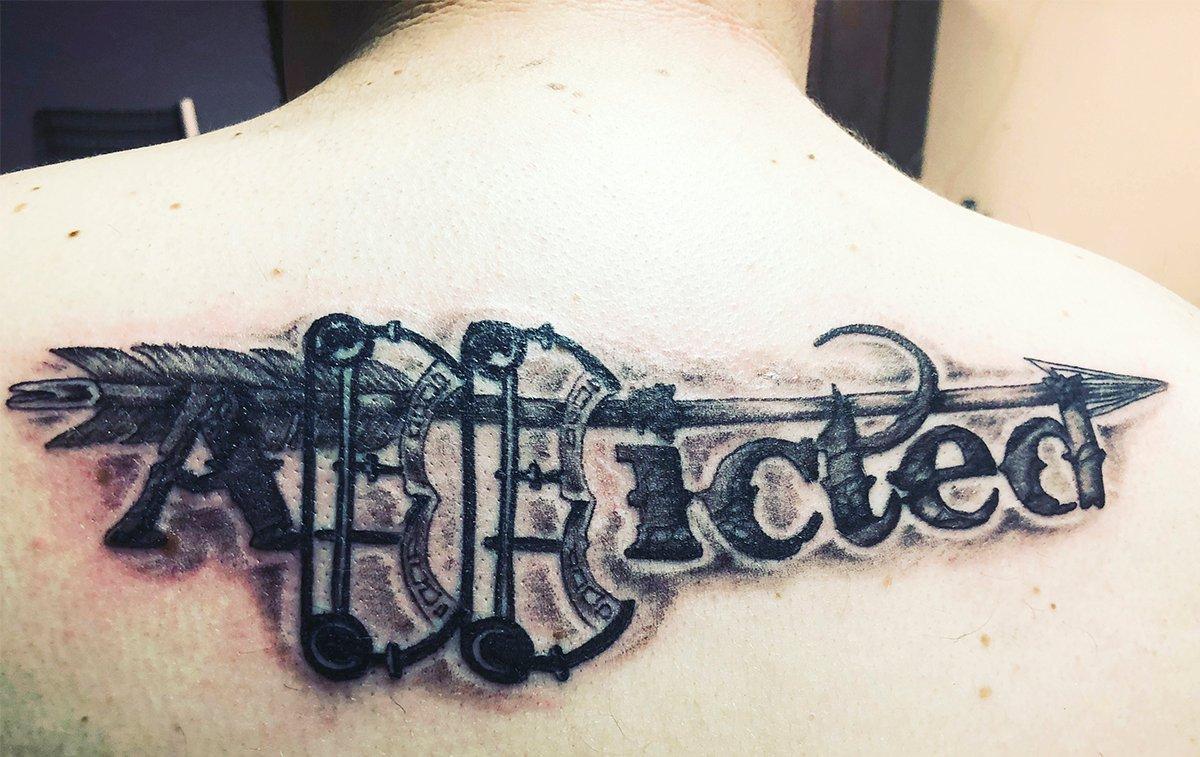 Image Story:
Brodie Moore got this tattoo for his love of bowhunting Midwest whitetails and the outdoors.
Image: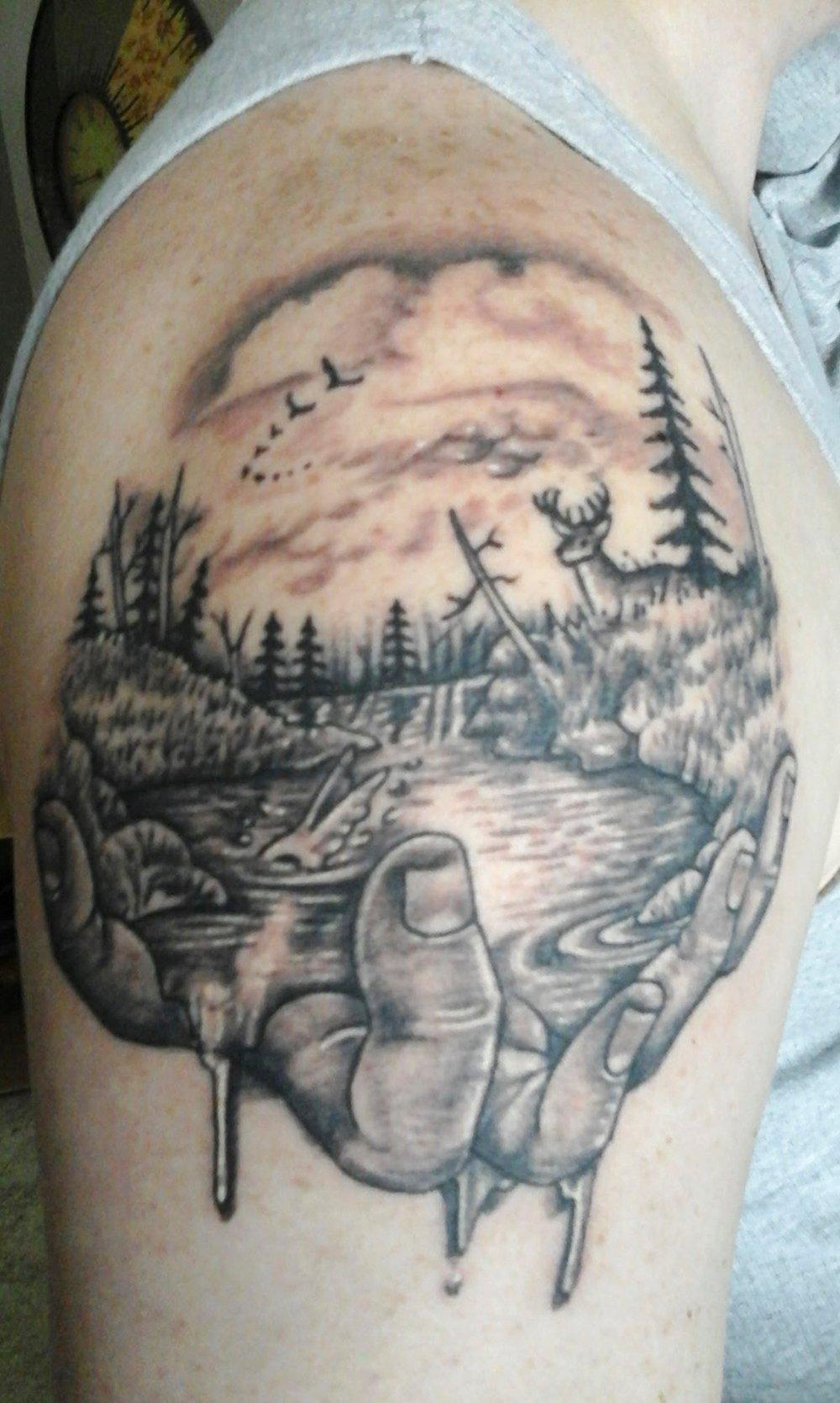 Image Story:
Rikk Hillicoss from Holland, Michigan, got this tattoo because it encompasses his love for deer and duck hunting and "shows the hand of my Lord holding the outdoors he created for us hunters."
Image: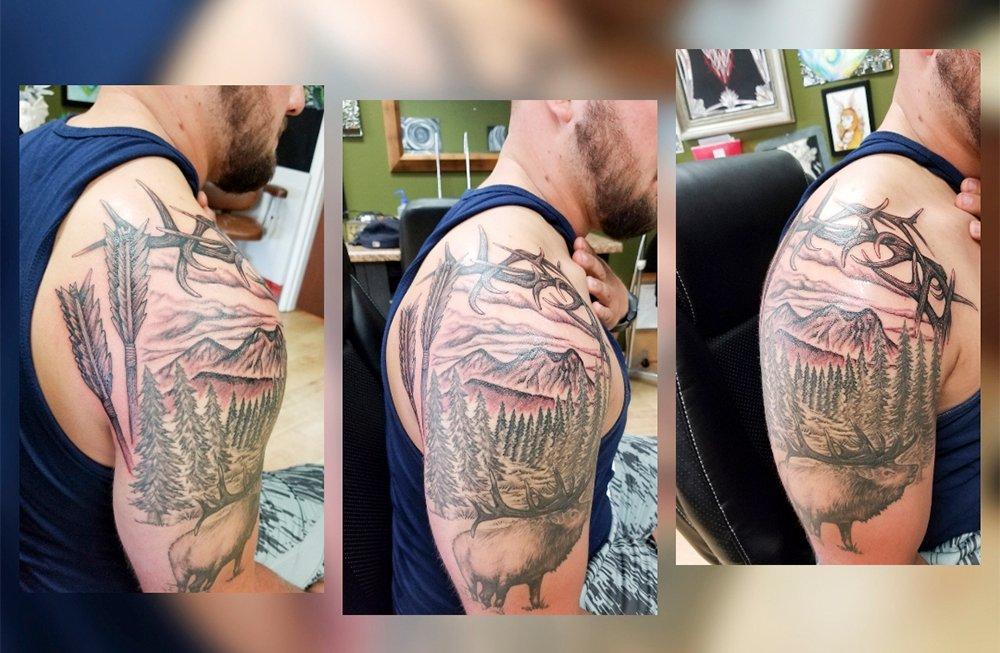 Image Story:
Donald McClean fell in love with elk hunting when he was 12 years old. "Its one of my favorite things to do. If I could make a living out of it, I absolutely would."
Image: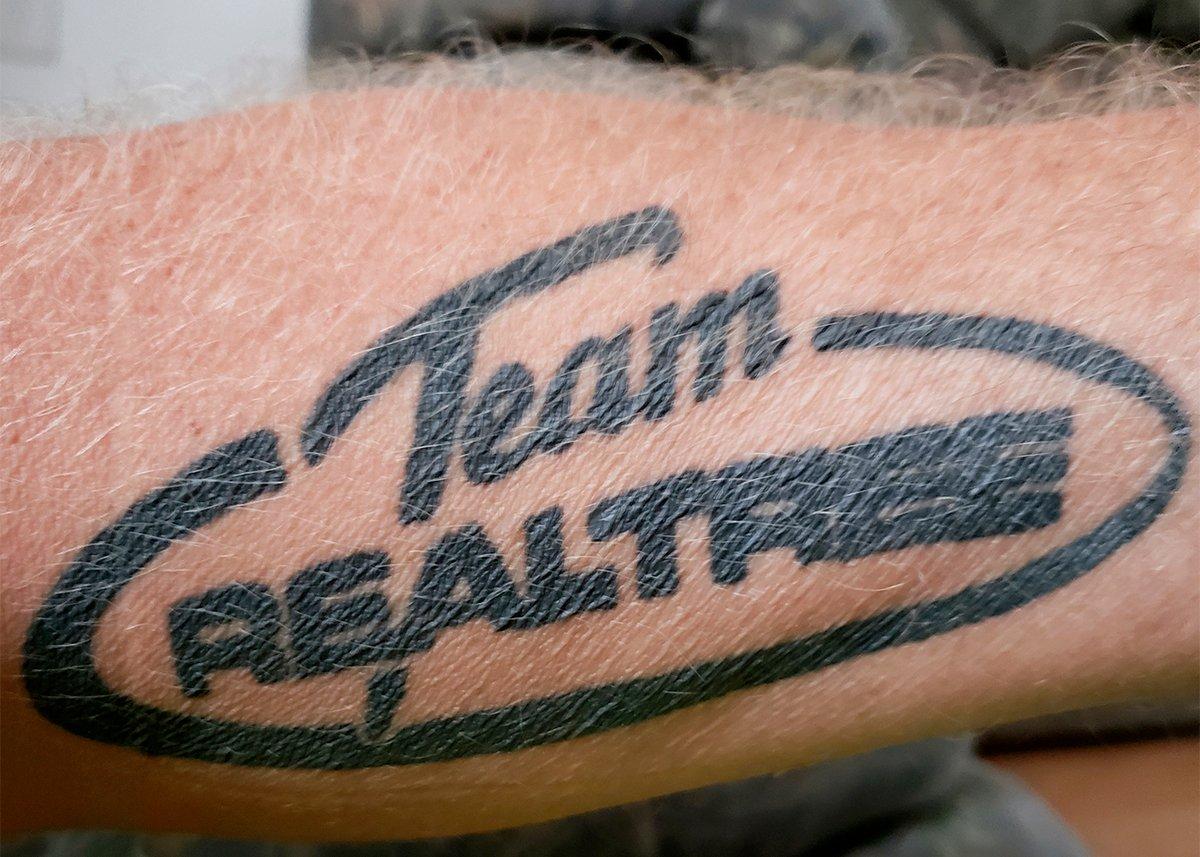 Image Story:
James McCormick of Kearneysville, West Virginia, got this tattoo because he loves Realtree camo and he's a big fan of Bill Jordan.
Image: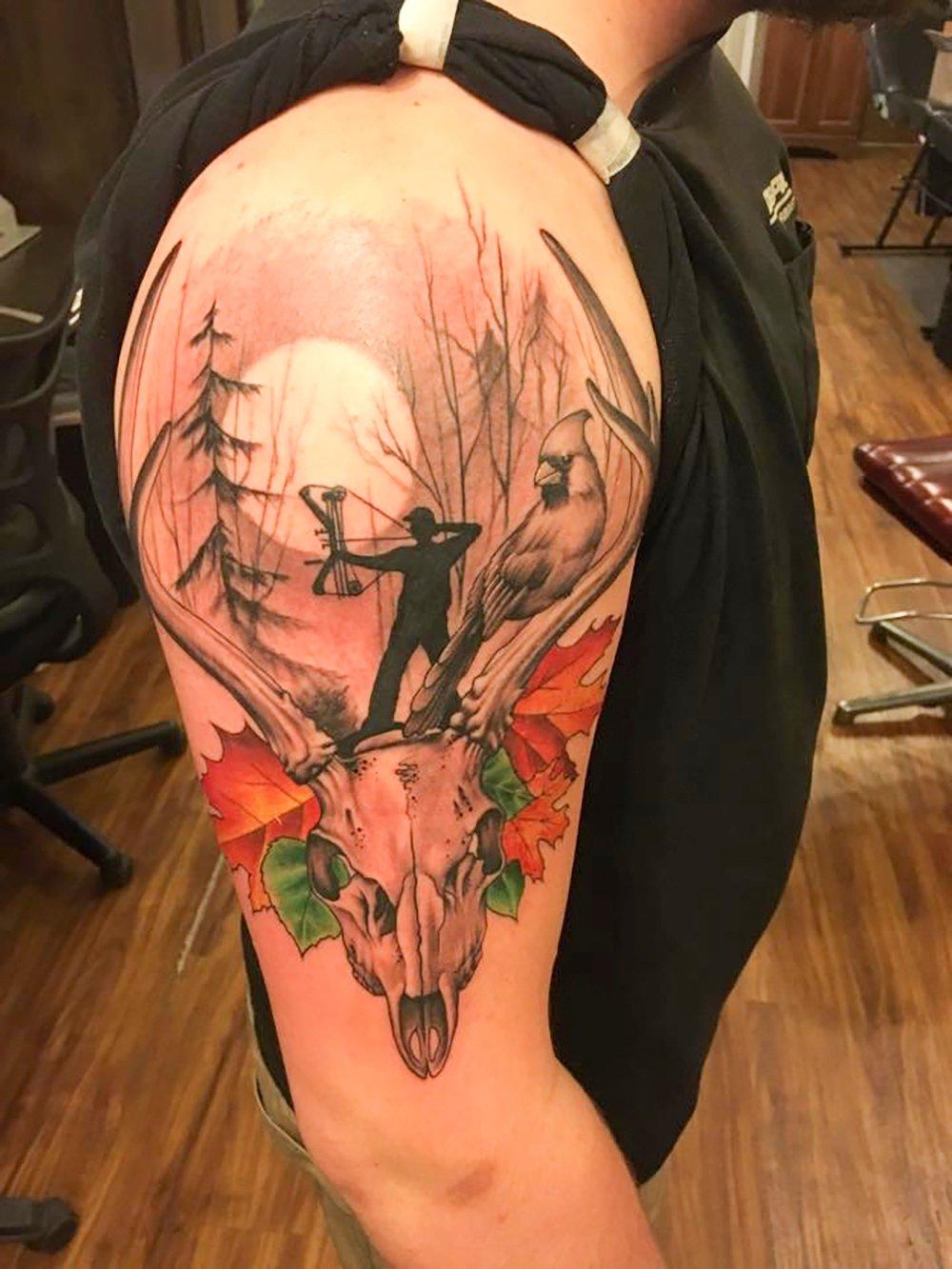 Image Story:
Dan Pierce from Bennington, Vermont, got this tattoo in honor of his grandfather. "We both loved to hunt, and I love to bow hunt. The cardinal represents him as my guardian angel."
Image: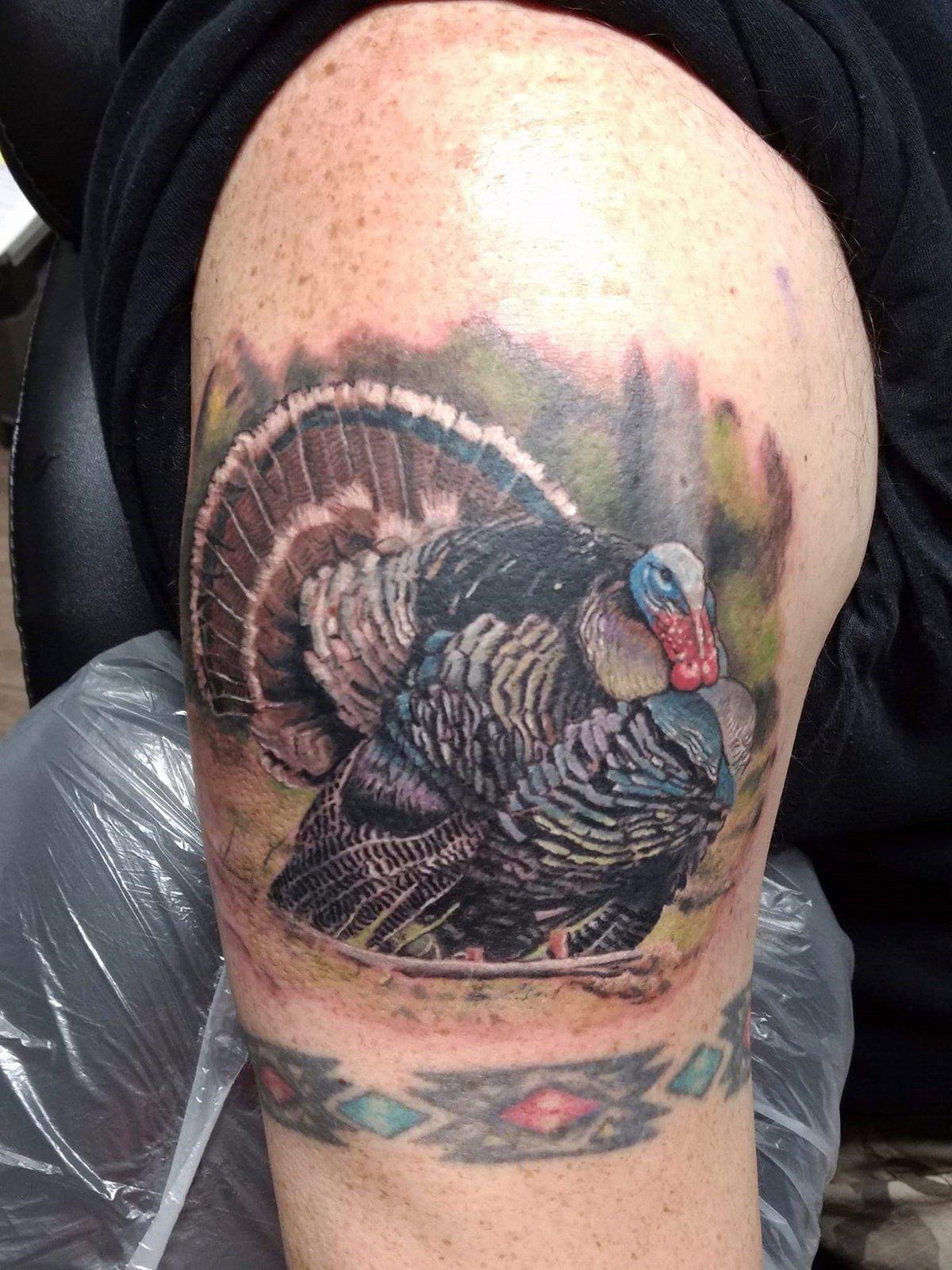 Image Story:
Paul Everett really loves to turkey hunt and found a great tattoo artist who could do justice to his love through impressive tattoo art.
Image: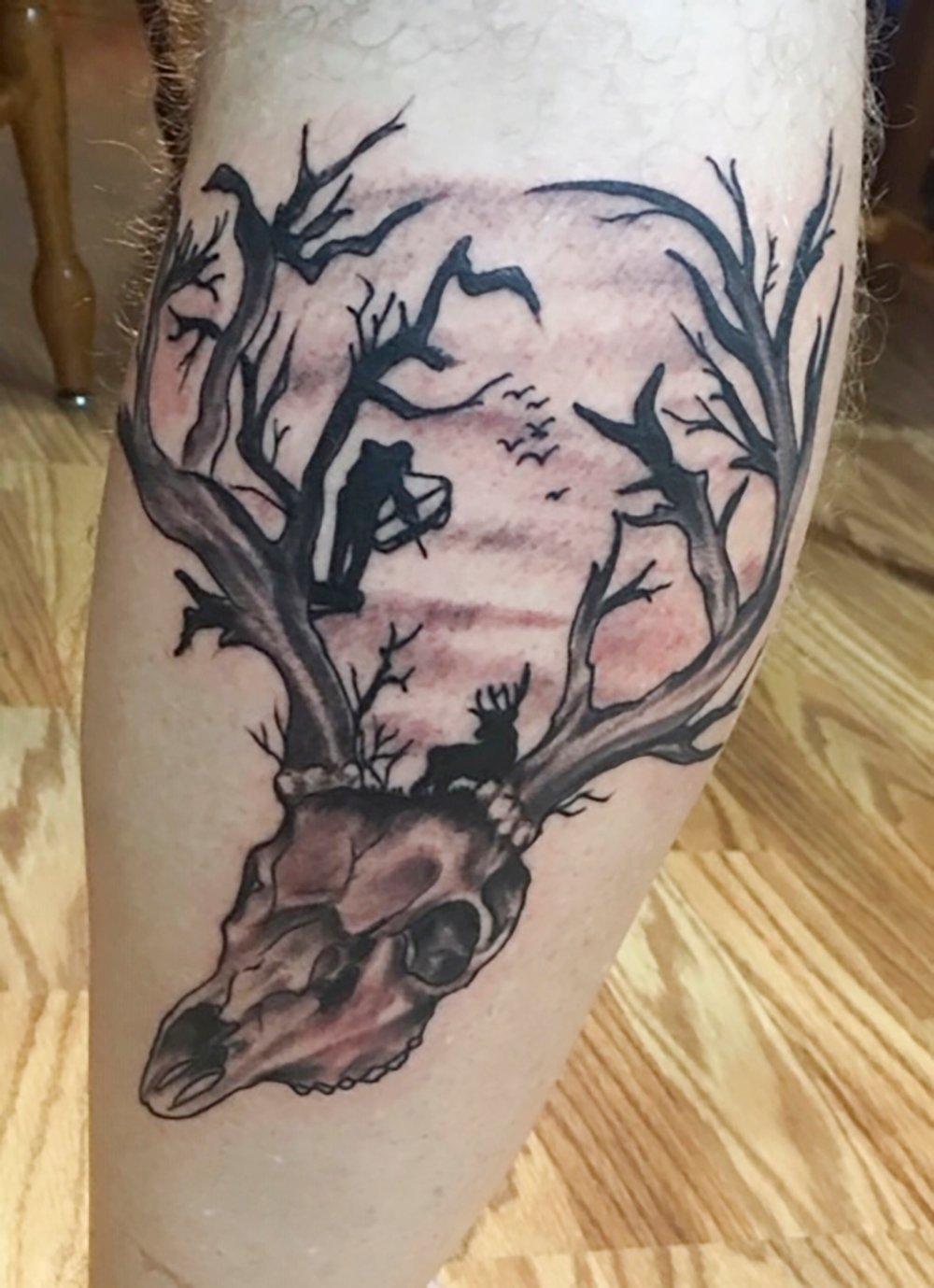 Image Story:
Brad Osborn of Macks Creek, Missouri, says he got this tattoo just because bowhunting is his life for several months out of the year.
Image: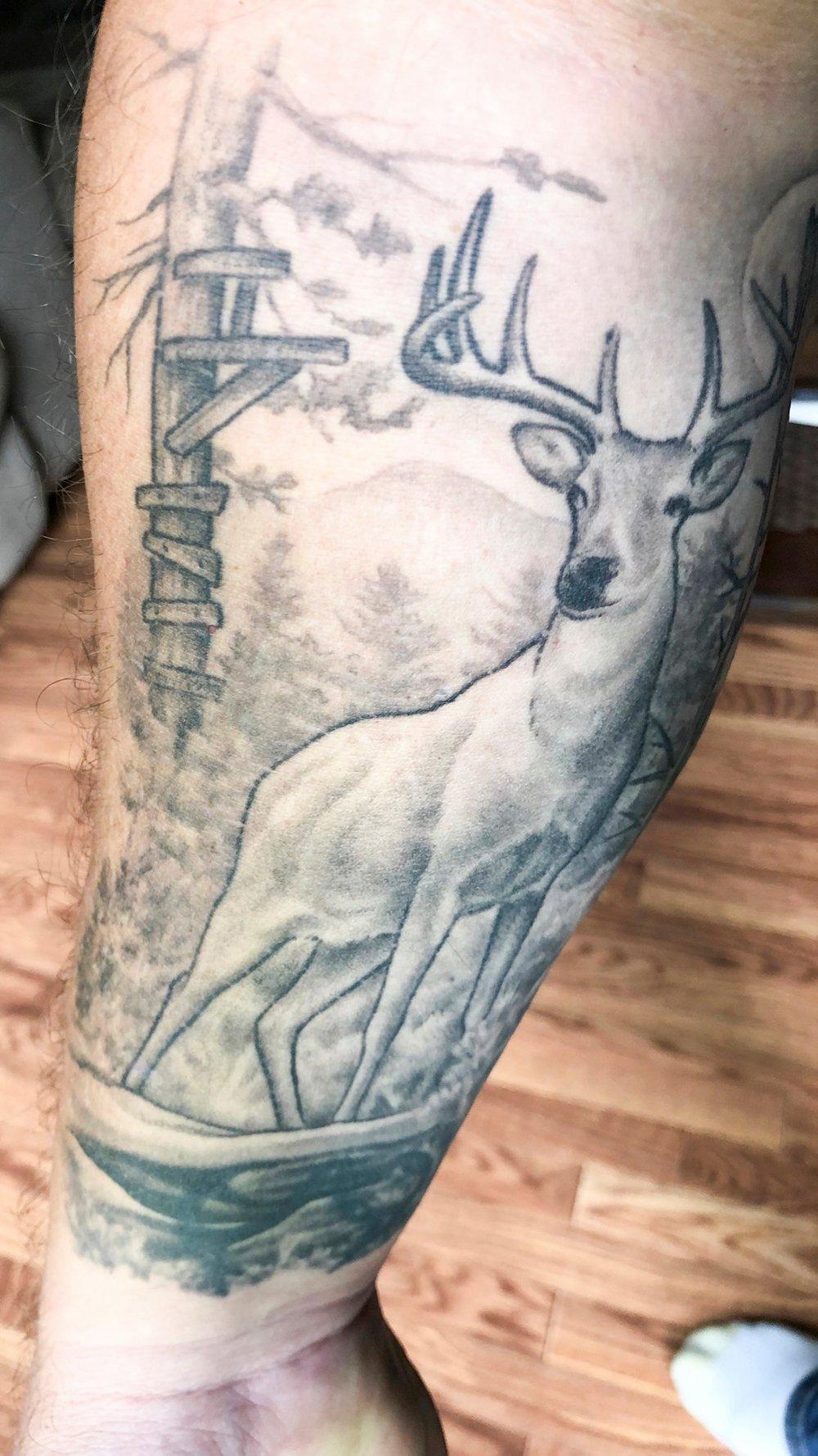 Image Story:
Ken Mcmullin from Cortland, New York, got this forearm tattoo because it reminds him of his happy place -- an old hand-built treestand in the woods and a 10-point buck he shot a few years ago. It also reminds him of a tom turkey on a roost nearby.
Image: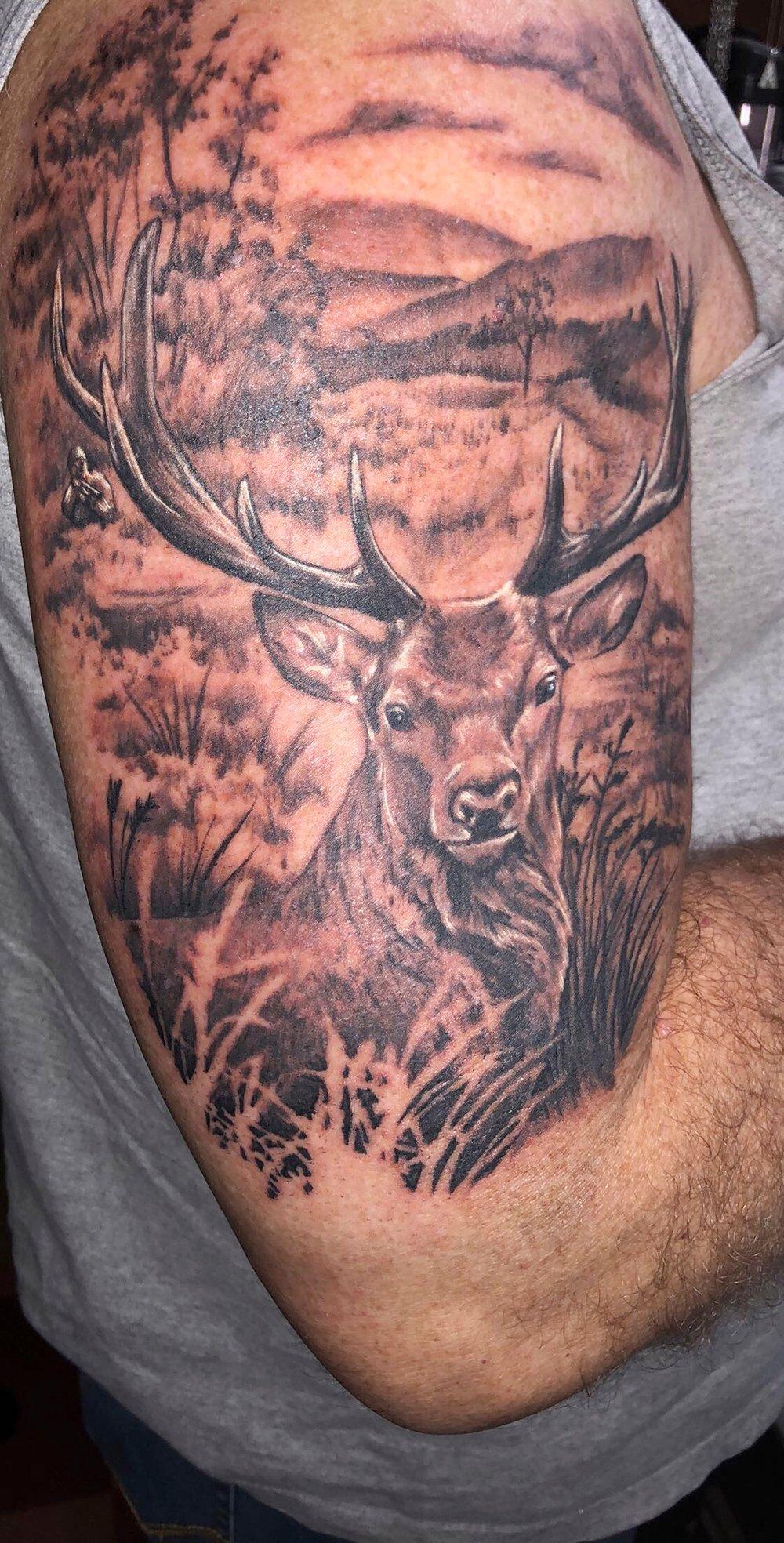 Image Story:
Roy Dailey Jr. of Mehoopany, Pennsylvania, says the elk represents his dream hunt. "The hunter represents me but also my father who was my hunting partner. I lost him back in 2011."
Image: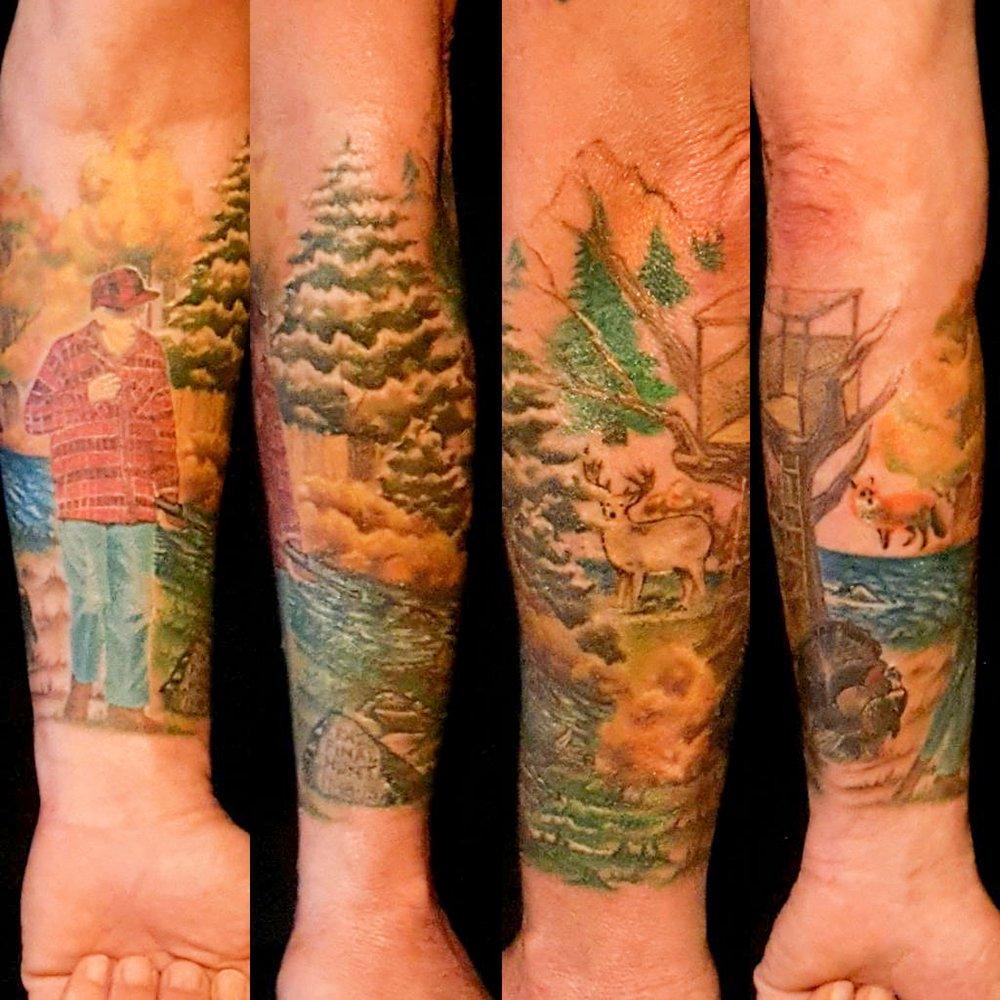 Image Story:
Steve Ammirati from Patchogue, New York, got this tattoo to commemorate his father. He said it's not completed yet and is a work in progress. He said the man in his tattoo "is a man who was my friend, my mentor, my hero and my father. He is responsible for three generations of sportsman in my family and countless friends. He taught us everything that we know about hunting and the outdoors. It was his favorite place to be, hunting with his family."
Image: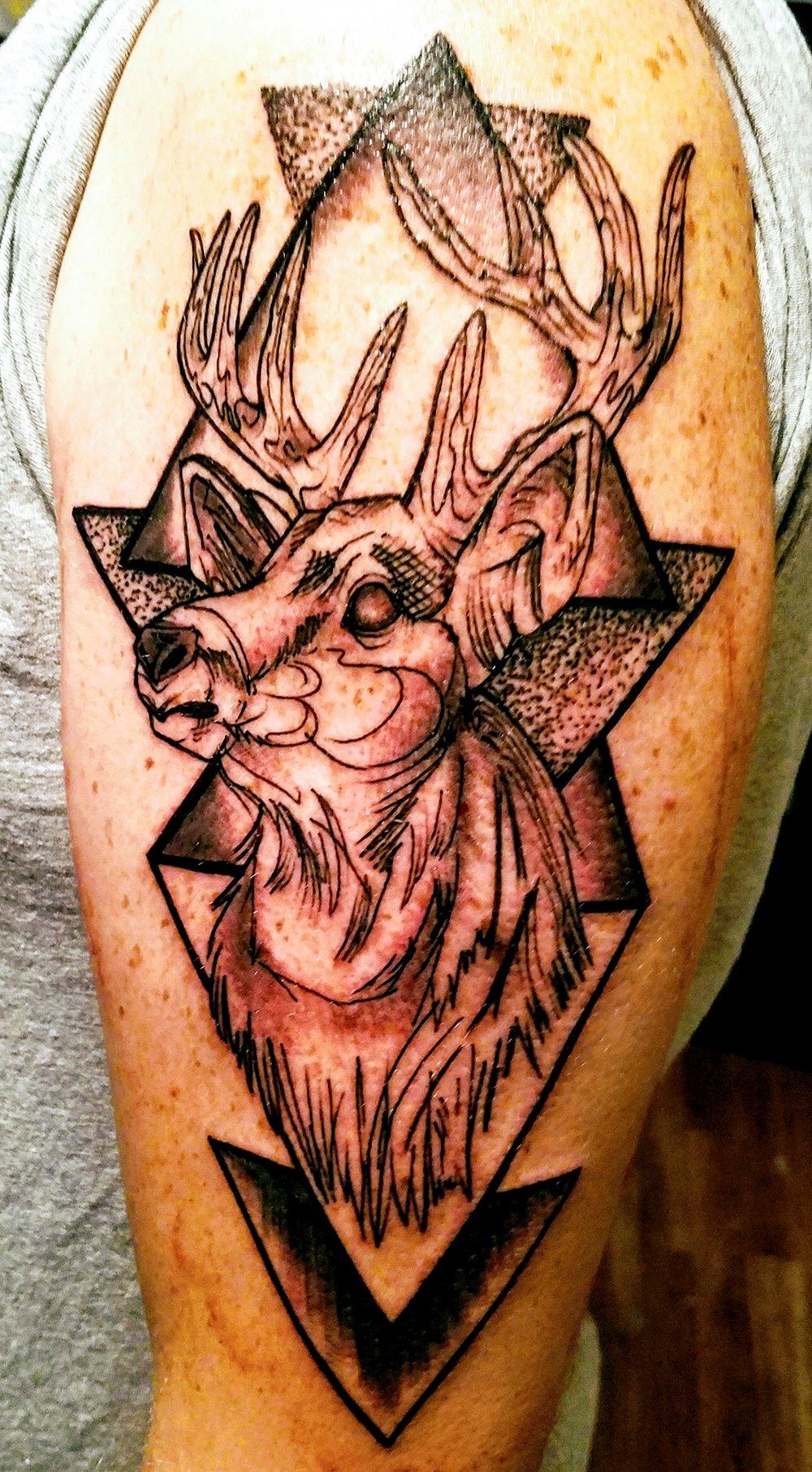 Image Story:
Andrew HIte from Omaha, Nebraska, got this tattoo because white-tailed deer hunting isn't just a hobby for him, it's part of who he is. "All year, every day, I'm thinking about my property, my deer herd or just sitting in my treestand."
Image: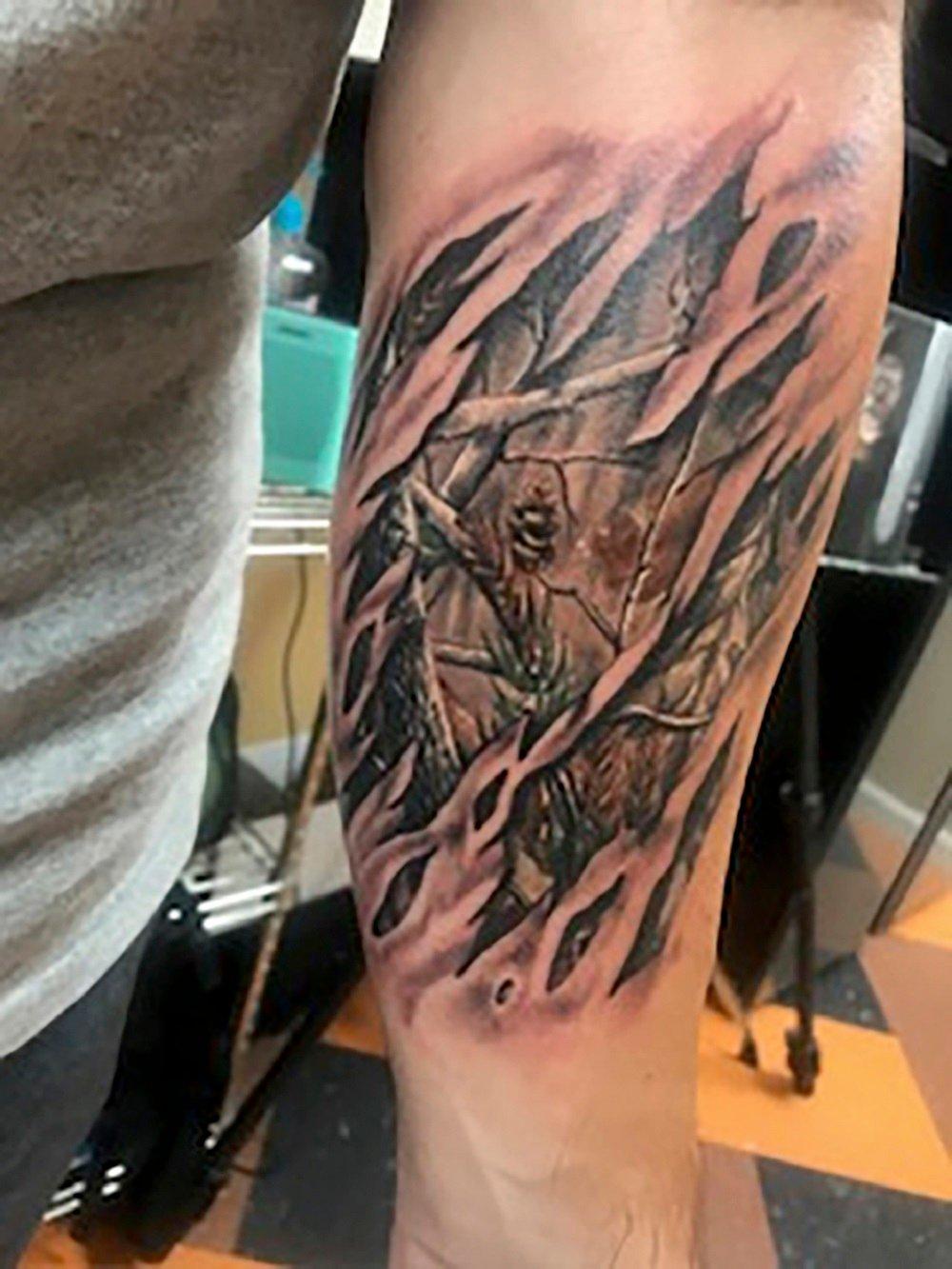 Image Story:
"Why do I have this tattoo," Vic Miller asks? "I love Realtree, I only use Realtree products and have for almost 20 years. I think it is the best camo on the market."
Image: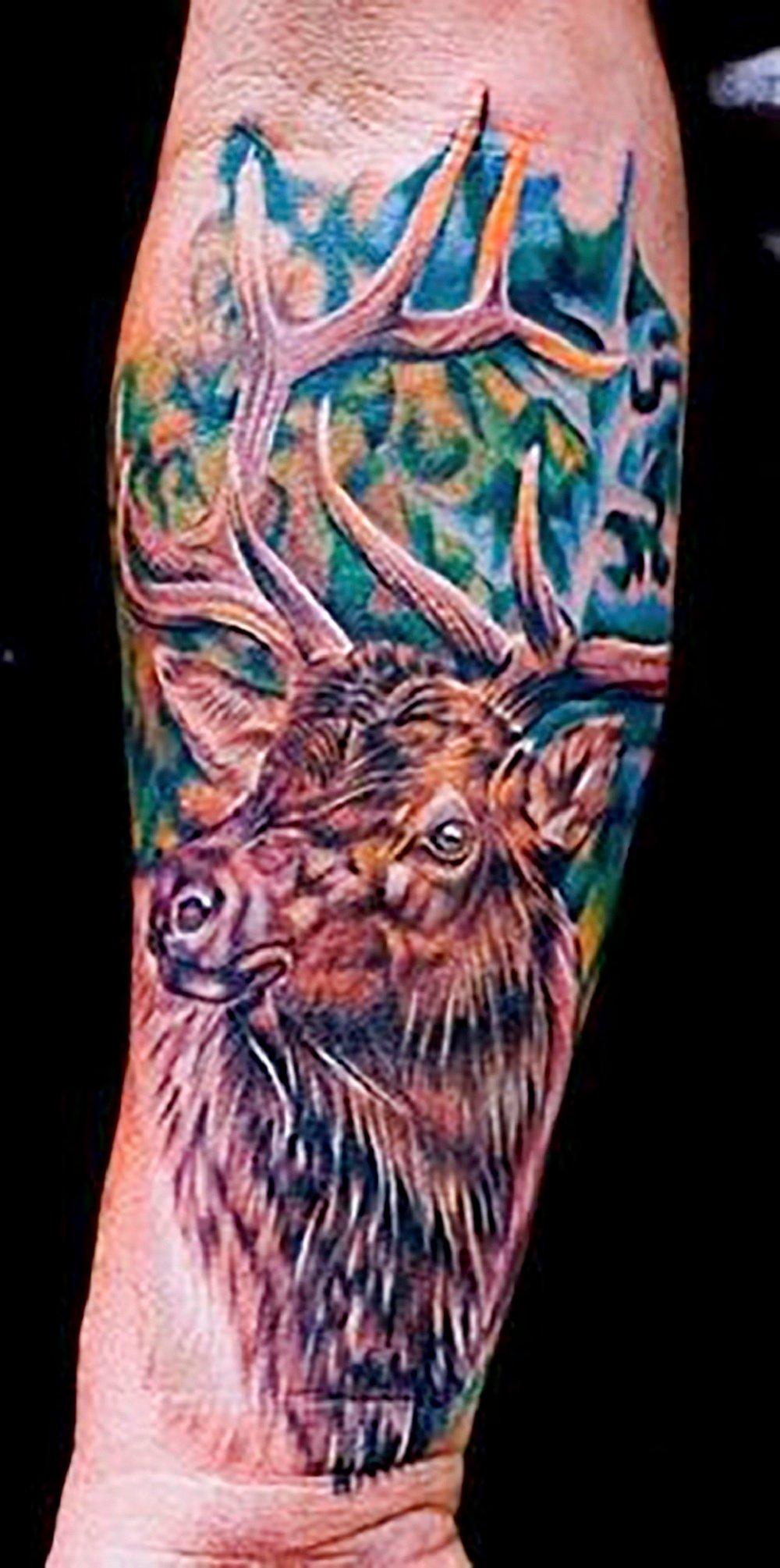 Image Story:
Bruce Souza of Los Angeles, California, got this tatto because he loves hunting and the outdoors.
Image: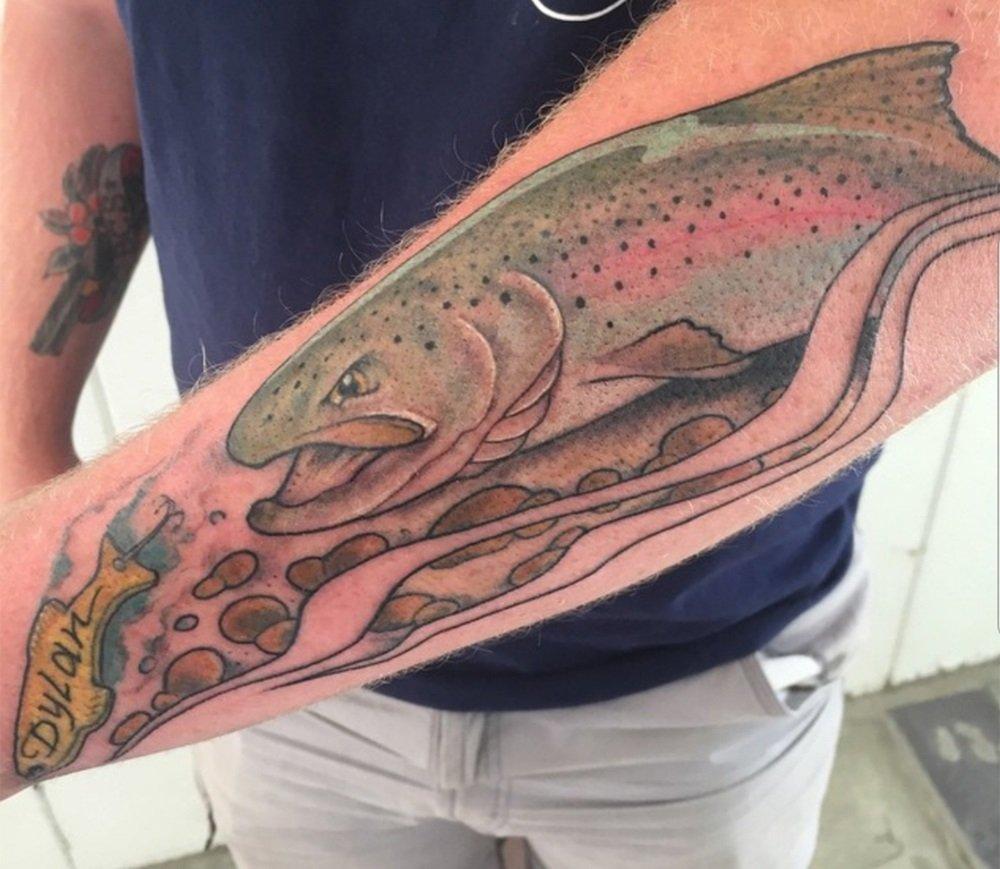 Image Story:
Randy Ujvary got this beautiful rainbow trout tattoo in memory of his best fried, Dylan, who lost his life when he was just 21 years old. "Both he and I were avid outdoorsmen and we always trout fished together. His favorite lure was a phoebe, so what better to put his name on?"
Image: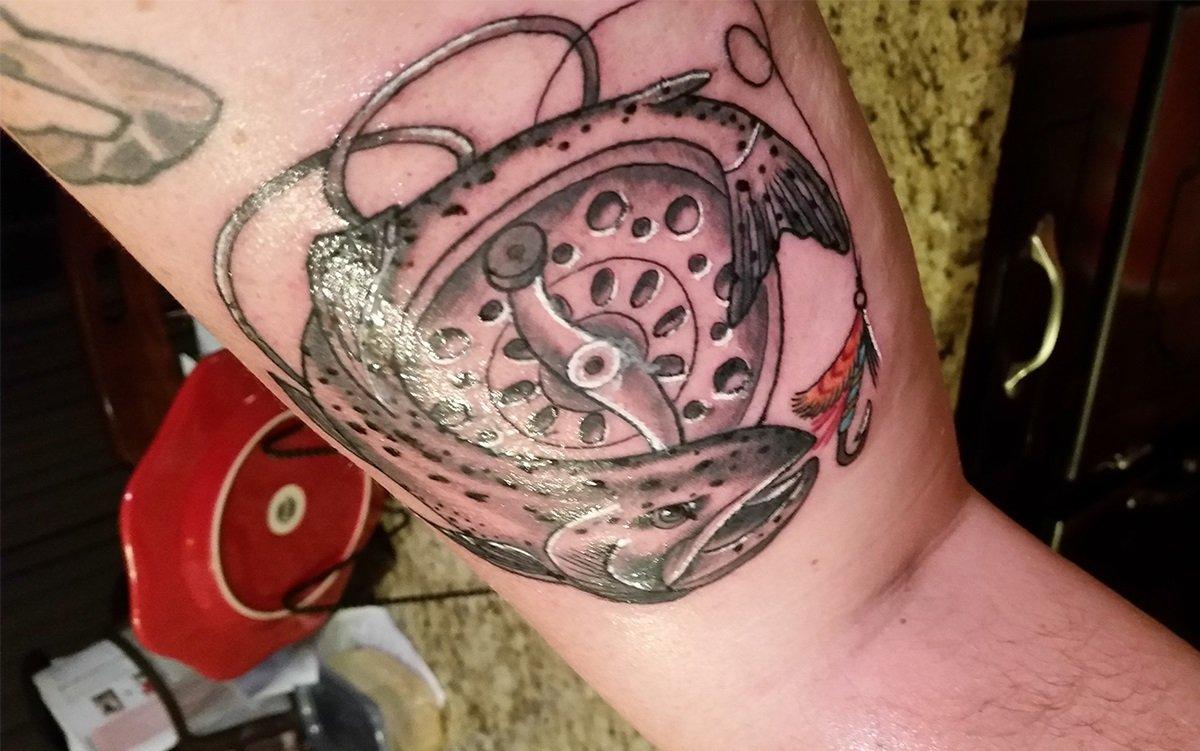 Image Story:
Brandon Turner from Breenbrier, Arkansas, says he got this tattoo to commemorate fly fishing on the Spring River with his dad.
Image: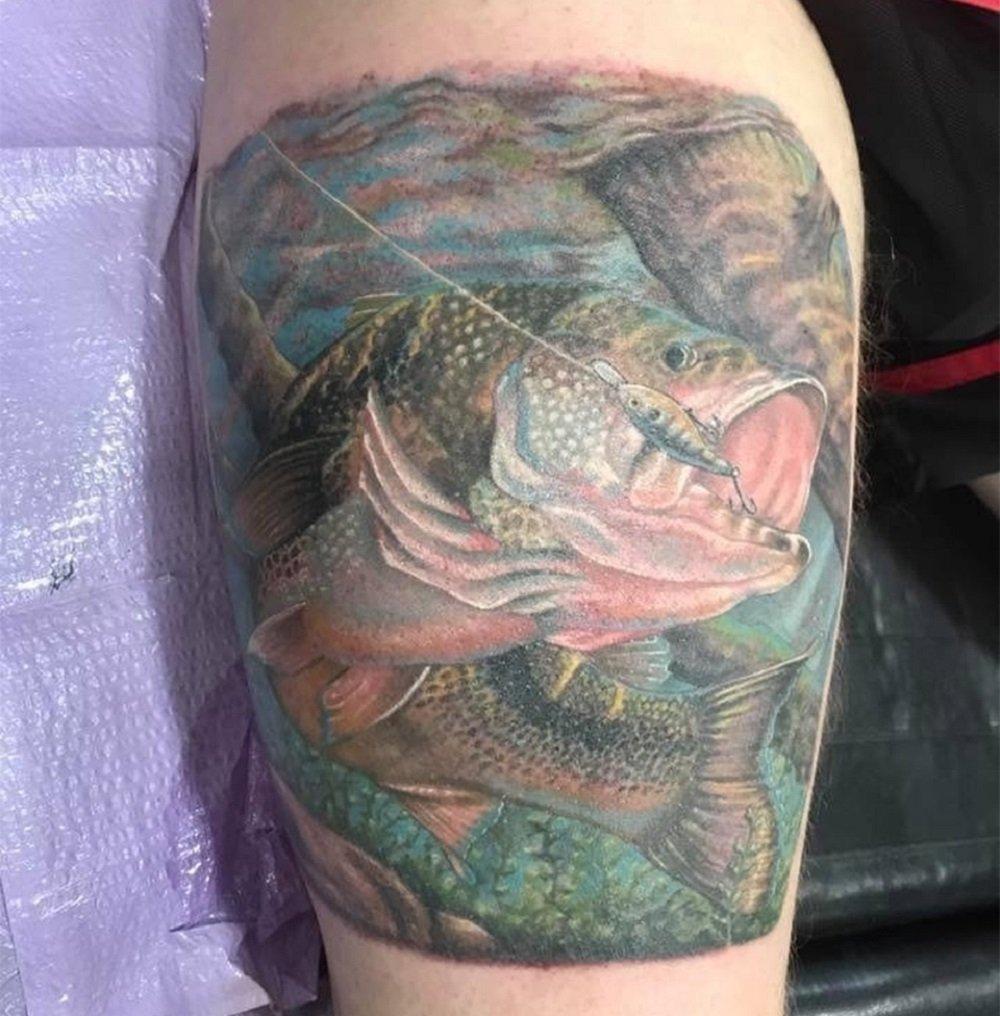 Image Story:
Jake McCrimmon from Dublin, Georgia, loves fishing, expecially for bass. In fact, he loves it so much that he decided to get a tattoo to show off his passion for the sport.