Avoid ruining the seasoning or worse — destroying your favorite skillet — by following these rules
Cast-iron cooking utensils have been around since 513 B.C. They became popular in England around 1100 A.D. and came to America with the first settlers. While its popularity dropped a bit 20 to 30 years ago with the advent of space-age, non-stick surfaces, cast iron is currently experiencing a resurgence in today's kitchens. That kind of staying power doesn't happen without good reason. Of course, outdoorsmen and women have known all along that cast-iron skillets and Dutch ovens make the best food around. Deer camp wouldn't be the same without it.
While your cast-iron skillet might be tough, it isn't indestructible. There are a few surefire ways to ruin the seasoning, or worse, destroy your cookware entirely. Avoid these pitfalls to keep your pan in tip-top cooking condition.

Image Title:
Don't let it rust. (Photo courtesy of A. Maxwell)
Image: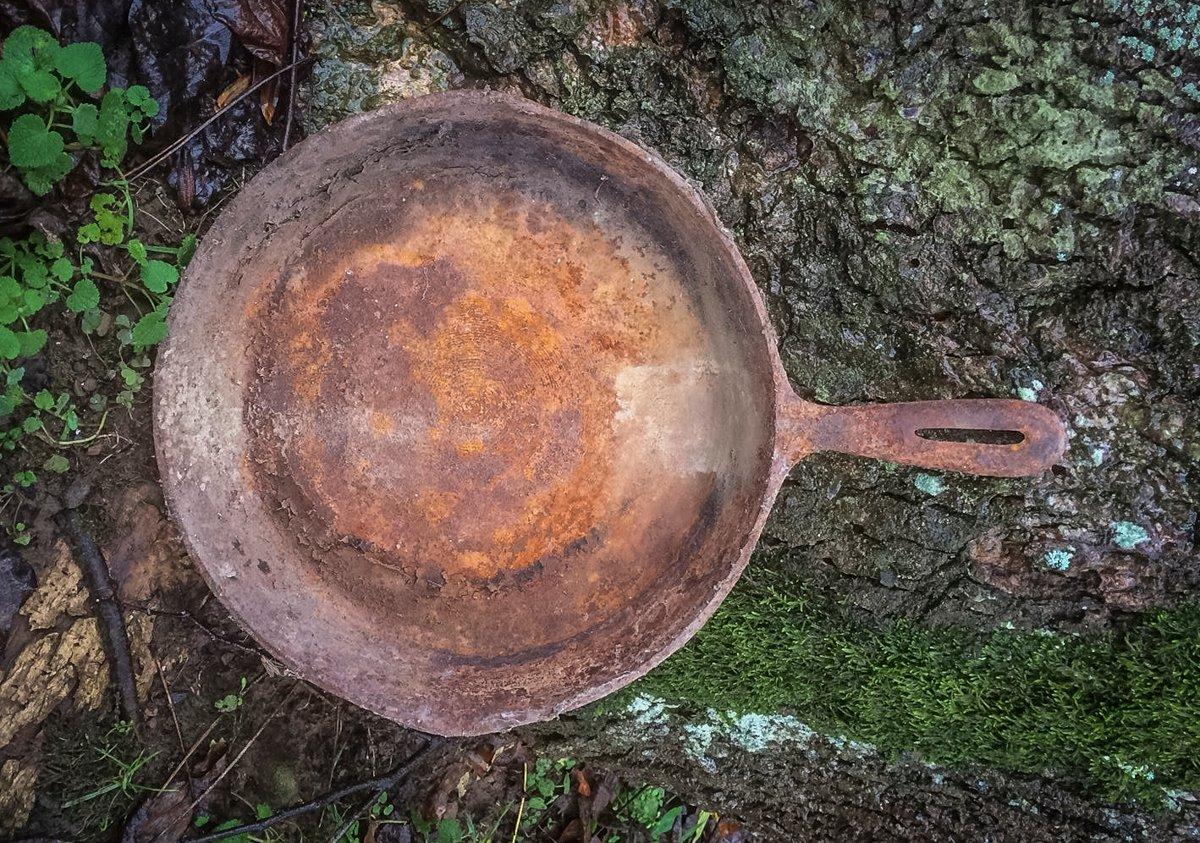 Image Story:
Don't let it rust. Leave even a well-seasoned iron skillet out in the elements, and it will rust. Let it get wet and store it for a long period, and it might rust so bad that no amount of elbow grease will bring it back. When you finish using your cast iron, clean it, dry it out completely with a rag, a couple paper towels, or even over low heat. Wipe it down with a thin layer of oil to protect it until you need it again.
Image Title:
Don't put it in the dishwasher.
Image: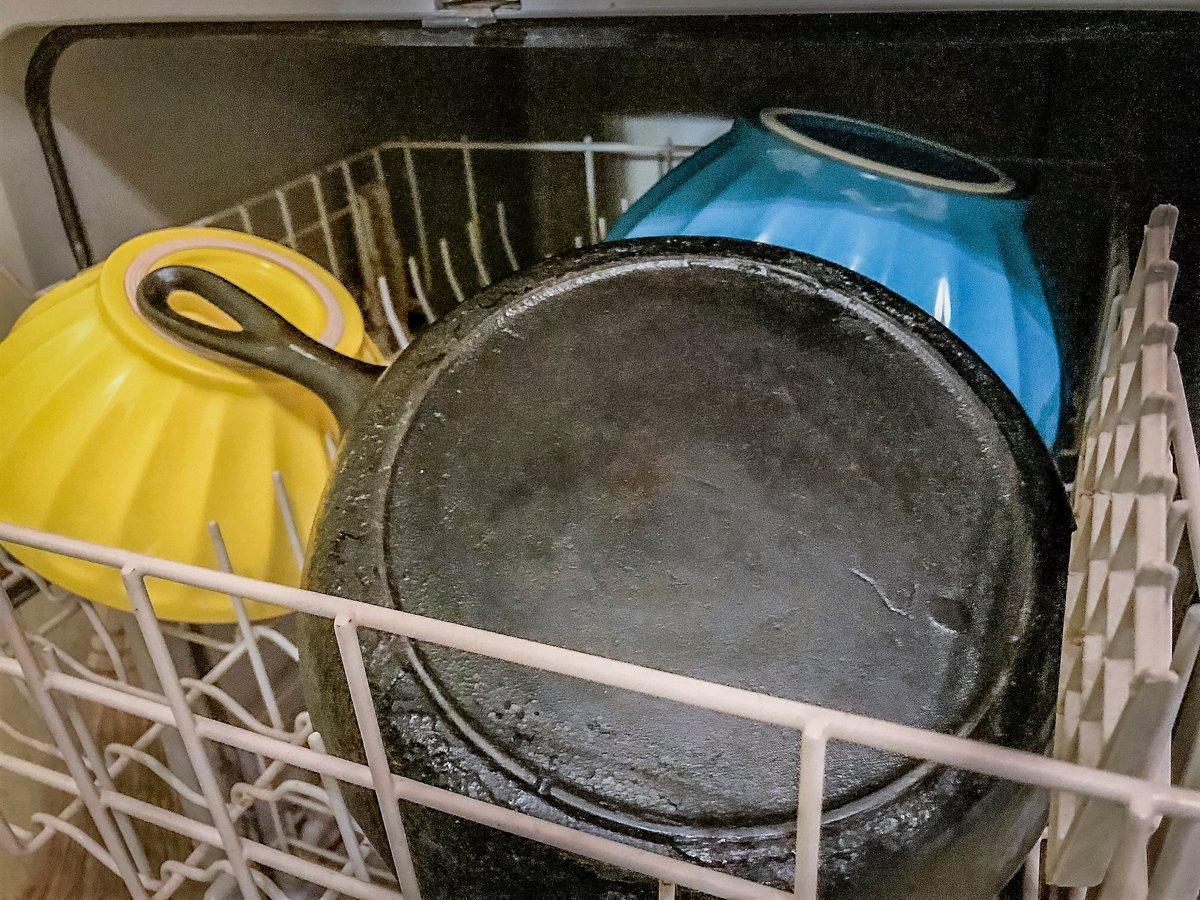 Image Story:
Don't put cast iron in the dishwasher. Ever. The combination of harsh detergents, heat, and long stretches in the damp environment can destory years' worth of seasoning in minutes. A pan that once saw fried eggs slide around as if on ball bearings will have all the non-stick qualities of duct tape.
Image Title:
Don't overheat your cast iron.
Image: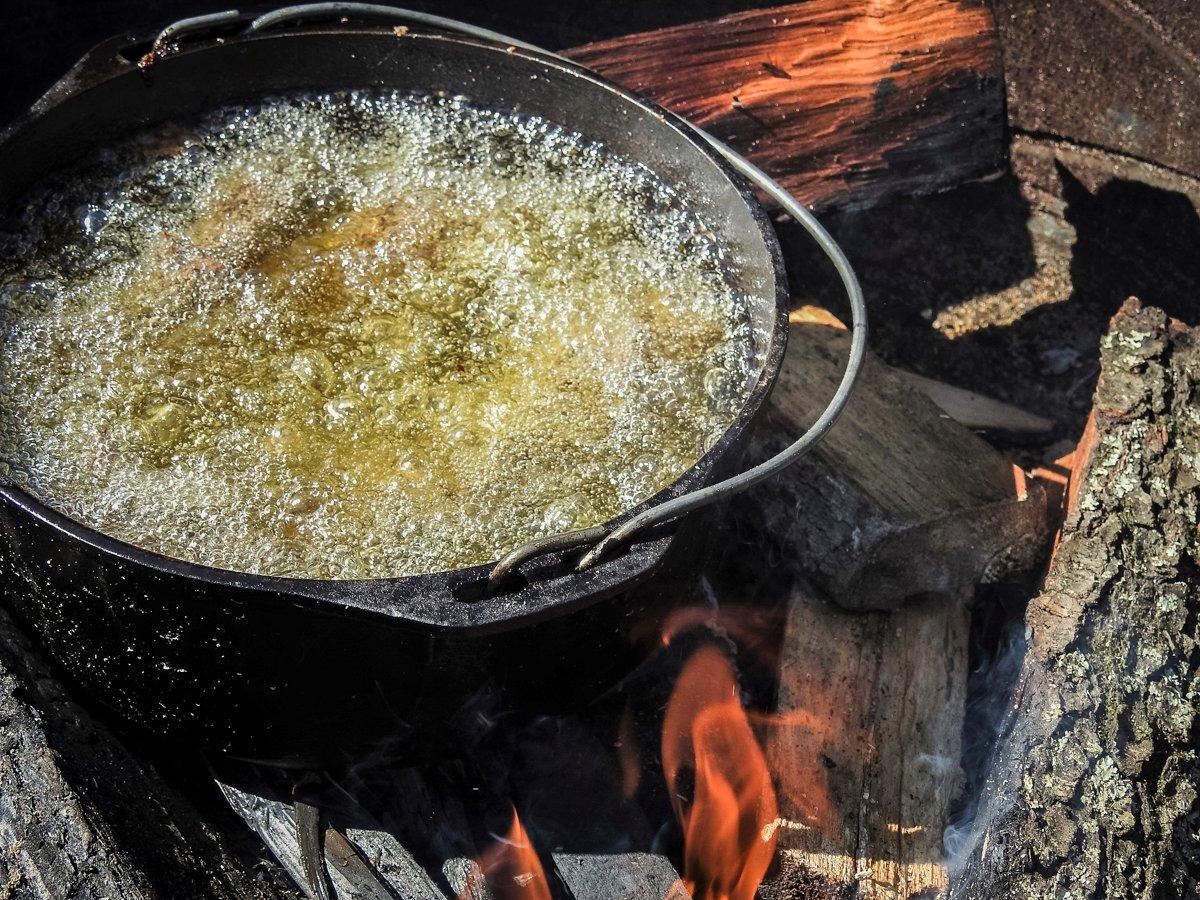 Image Story:
Don't overheat it. Sticking your skillet into a roaring fire might seem like a good way to heat it up in a hurry, but overheating or uneven heating can cause your skillet to take on a permanent warp, or even crack. Same goes for pouring cold water into a red-hot pan. Don't do it. Let the pan cool a bit before you wash it.
Image Title:
Don't drop your skillet on a hard surface or knock it off the counter.
Image: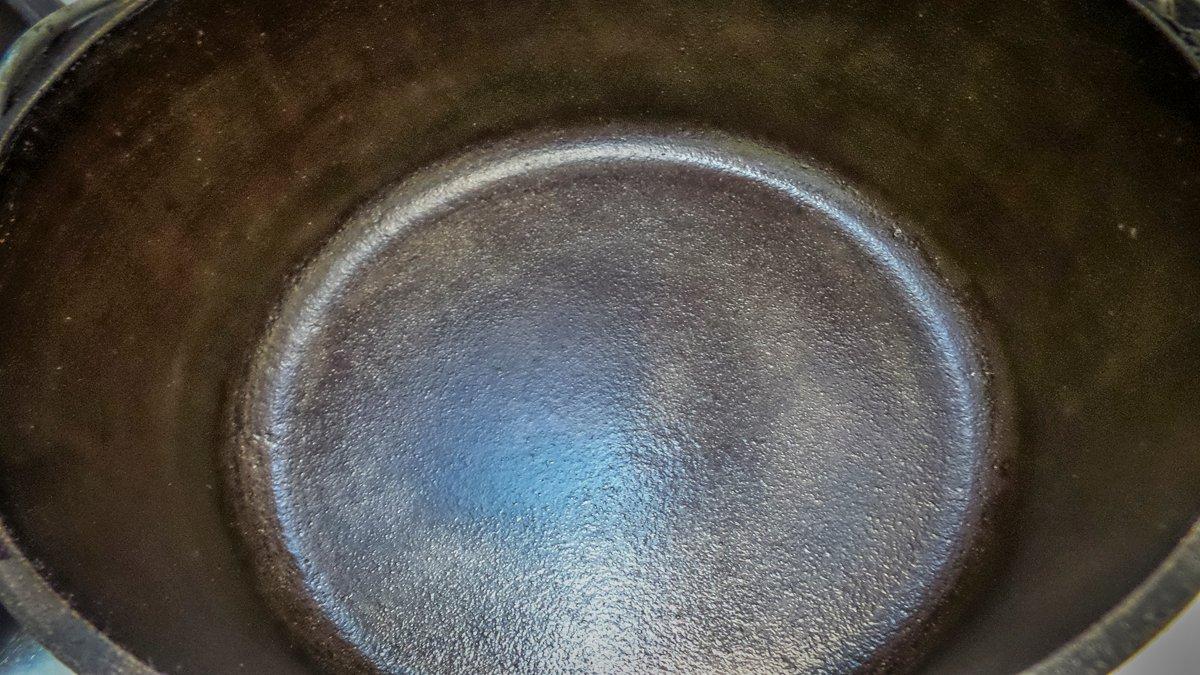 Image Story:
Don't drop it. Cast iron may seem indestructible, but if you drop it on a hard surface, you might lose a handle or chip the edge. Hit it just right, and you might end up with nothing more than a handful of worthless cast iron pieces. Use a towel or pot holder when moving your pan. Don't set your cast iron near the edge of the counter where it might get knocked off. You worked hard to build up that non-stick seasoning on your favorite pan. Take care of it.
Image Title:
Not cleaning your pan can ruin your seasoning layer. (Photo courtesy of The Ringer)
Image: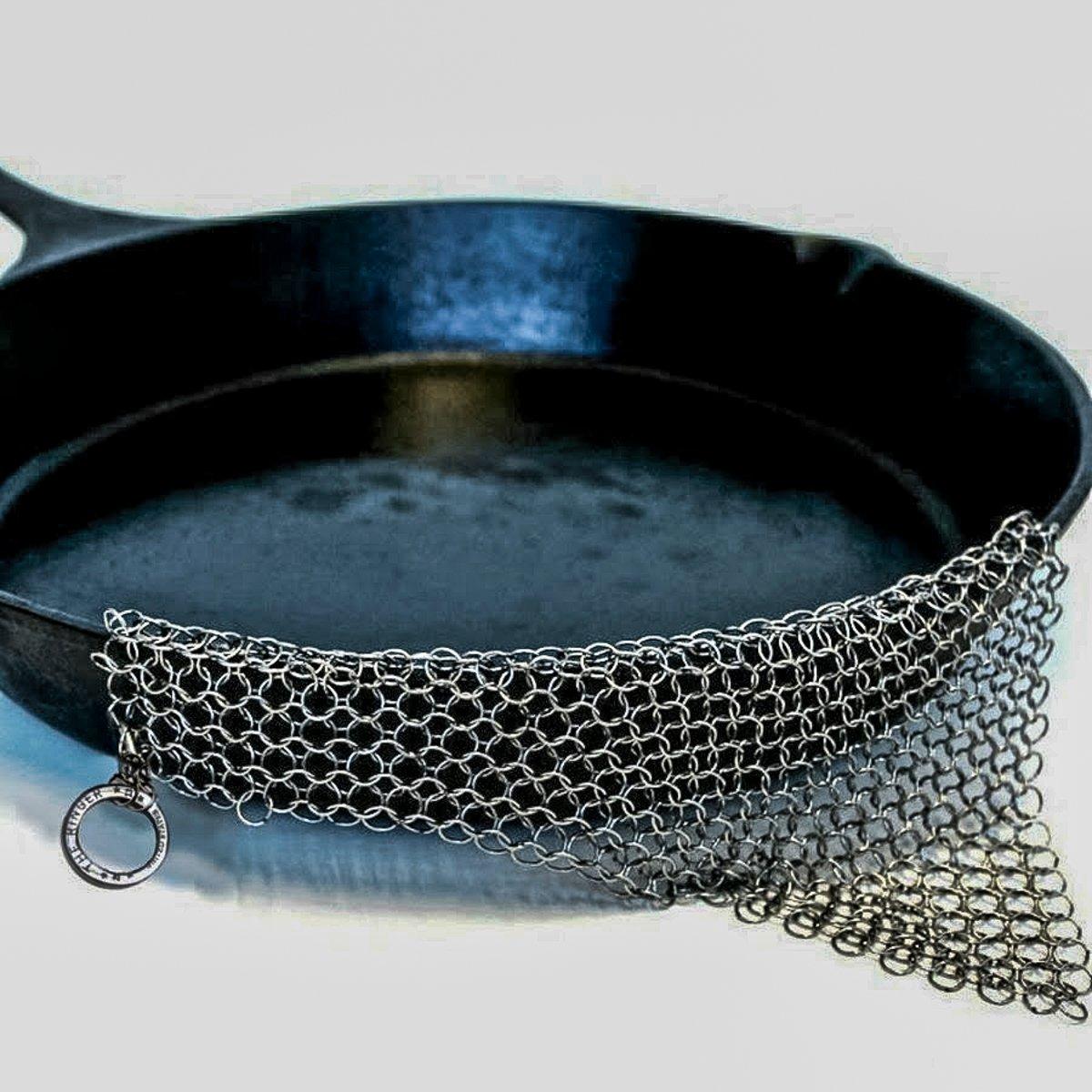 Image Story:
Don't leave cooked-on food on your skillet. Seasoning is a micro-thin coating. Anything left on the pan that you can feel when you run your fingers over the surface isn't seasoning, it's crud. And crud isn't non-stick. Use a plastic scrubber or a chain mail pad, like The Ringer, specifically designed for cleaning cast iron to get any bits of leftover food.
If you still see or feel residue on your pan after scrubbing, try adding coarse salt to a damp pan and scrubbing again. If that still doesn't get it clean, pour in a bit of water and simmer over low heat for an hour or two to soften any leftover bits. Remember to add a thin layer of oil to your clean pan before storing it away.