Give this new line of Realtree Appliances from Magic Chef a try in your kitchen.
If you have ever spent any time in a kitchen, you have probably seen Magic Chef kitchen appliances. It has been a leader in kitchen appliances for over 85 years. Now, Magic Chef has targeted outdoorsmen and women with a new line of appliances decked out in Realtree Xtra.
From everyday appliances like coffee pots and toasters, to specialized equipment for processing your wild game, the Realtree line has something for just about everyone. The line is available at Home Depot either online or in stores.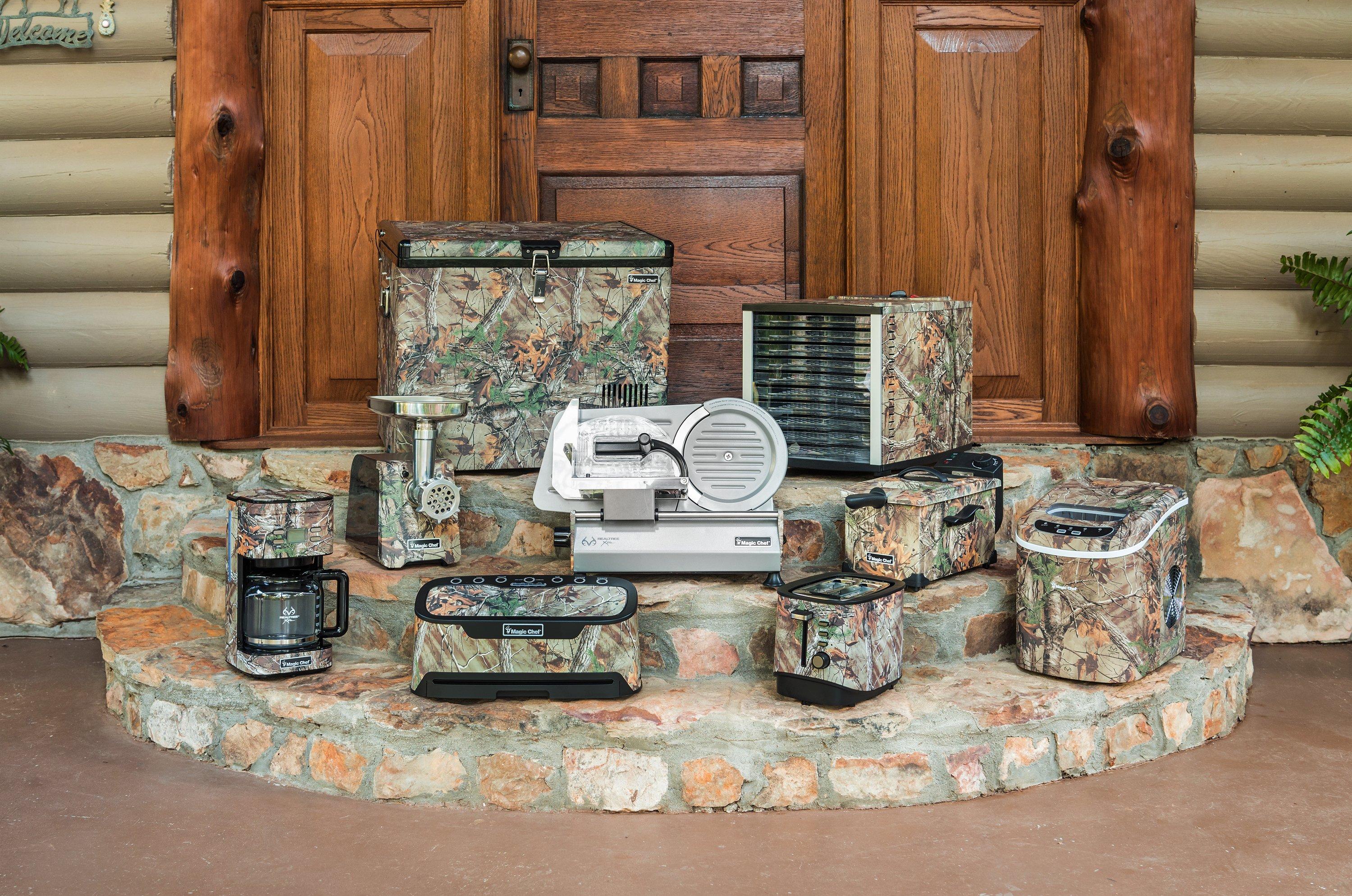 Realtree stands alone when it comes to camo, and this partnership strengthens our commitment to bring affordable, dependable and easy-to-use kitchen items to consumers looking to simplify their lives, Ted Kochowicz, senior licensing manager at MCA Corporation, parent company of the Magic Chef brand, said. Whether in the cabin, man cave or home kitchen, Magic Chef's line of Realtree kitchen appliances are sure to meet the needs of hunters, fisherman and outdoor enthusiasts everywhere.
We have been using some of the new line-up for a couple of months now and I have been very impressed with the design and quality that has gone into them. The meat grinder comes with multiple plates for different grinding needs and includes two sausage-stuffing tubes in different sizes. The quiet motor is powerful enough to grind meat at over four pounds per minute.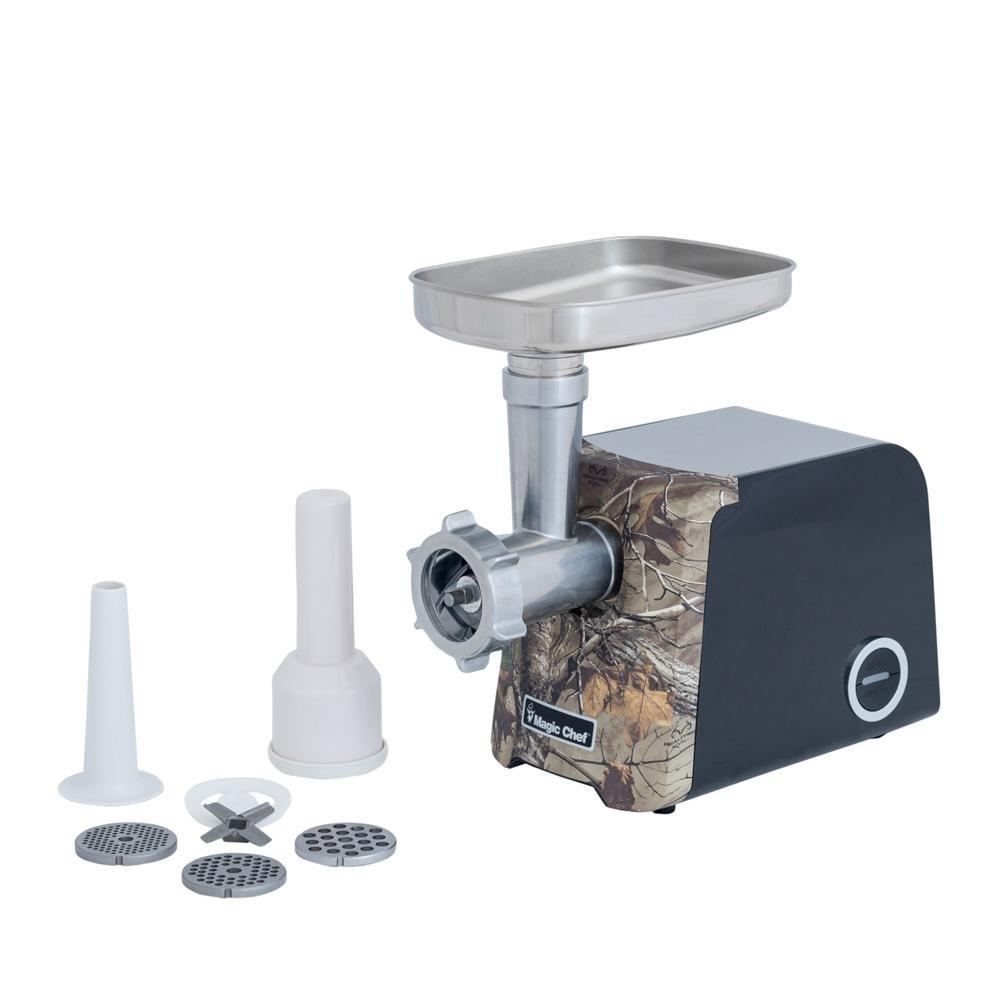 The compact and easily portable vacuum sealer has a built-in bag compartment to hold a full roll of bags and a bag cutter to customize any length you need. The vacuum process can be manually adjusted, or leave it on auto for easy, one-touch sealing.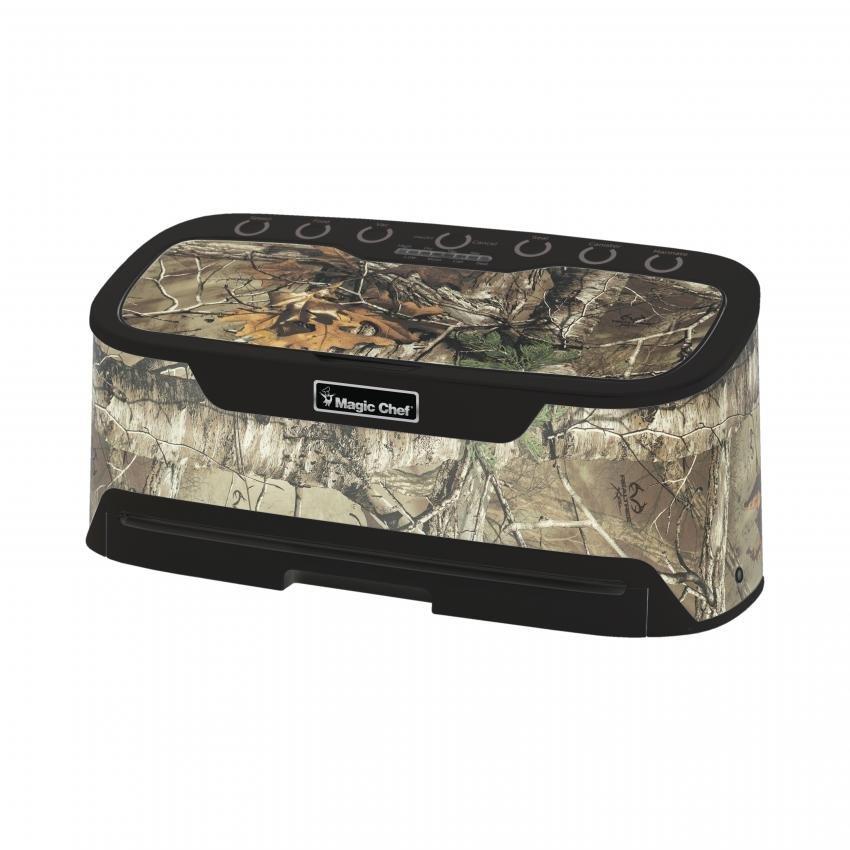 Once you have your game or fish vacuum sealed, drop it in the portable freezer for the trip home. Designed to run off the 12-volt system in your truck or to plug into any standard electrical outlet, this little freezer is perfect for hunting camp.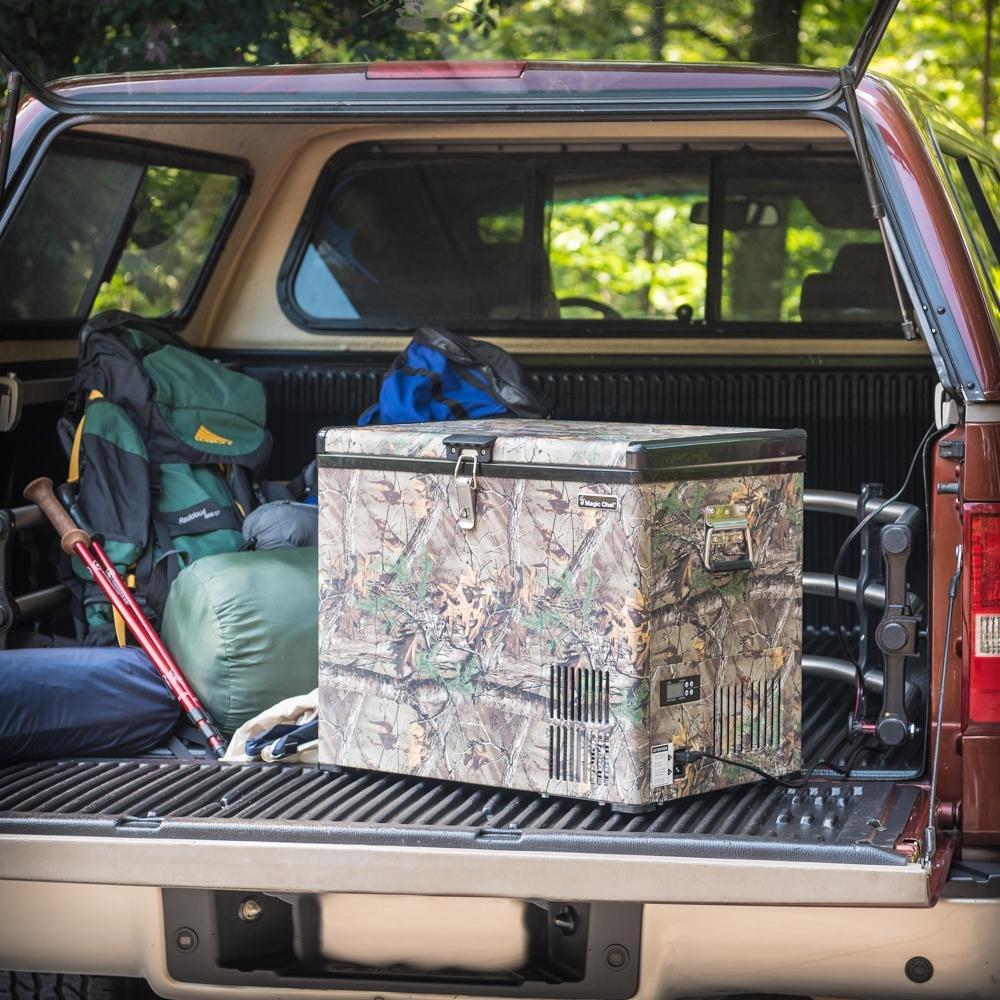 With jerky season already in full swing, the Magic Chef 10-tray dehydrator has been running nearly non-stop lately at our house. The fully adjustable thermostat, rear-mounted fan system, easy sliding trays, glass door, and over 1700 inches of drying space make it the perfect jerky system. I've used a lot of different dehydrators over the years, and this model from Magic Chef is probably my favorite. I am looking forward to trying it out on some dried fruit this fall to make healthy snacks for the deer stand and duck blind.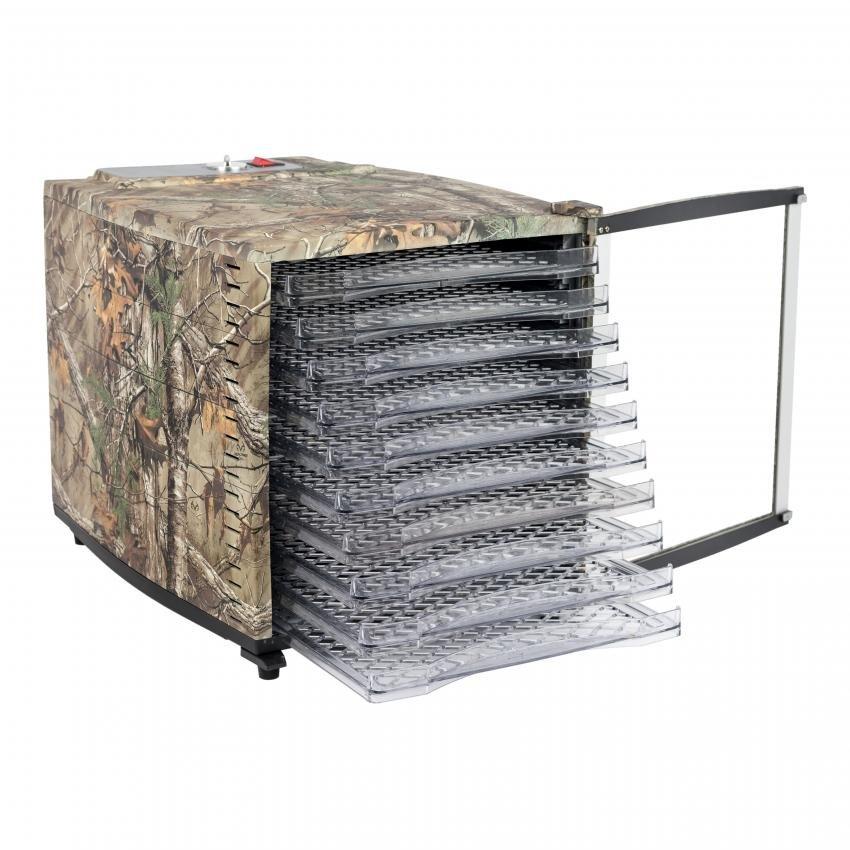 We have used the Magic Chef Realtree deep fryer several times. The large basket, fully adjustable temperature control and easy cleanup make this deep fryer handy for all types of fish and game.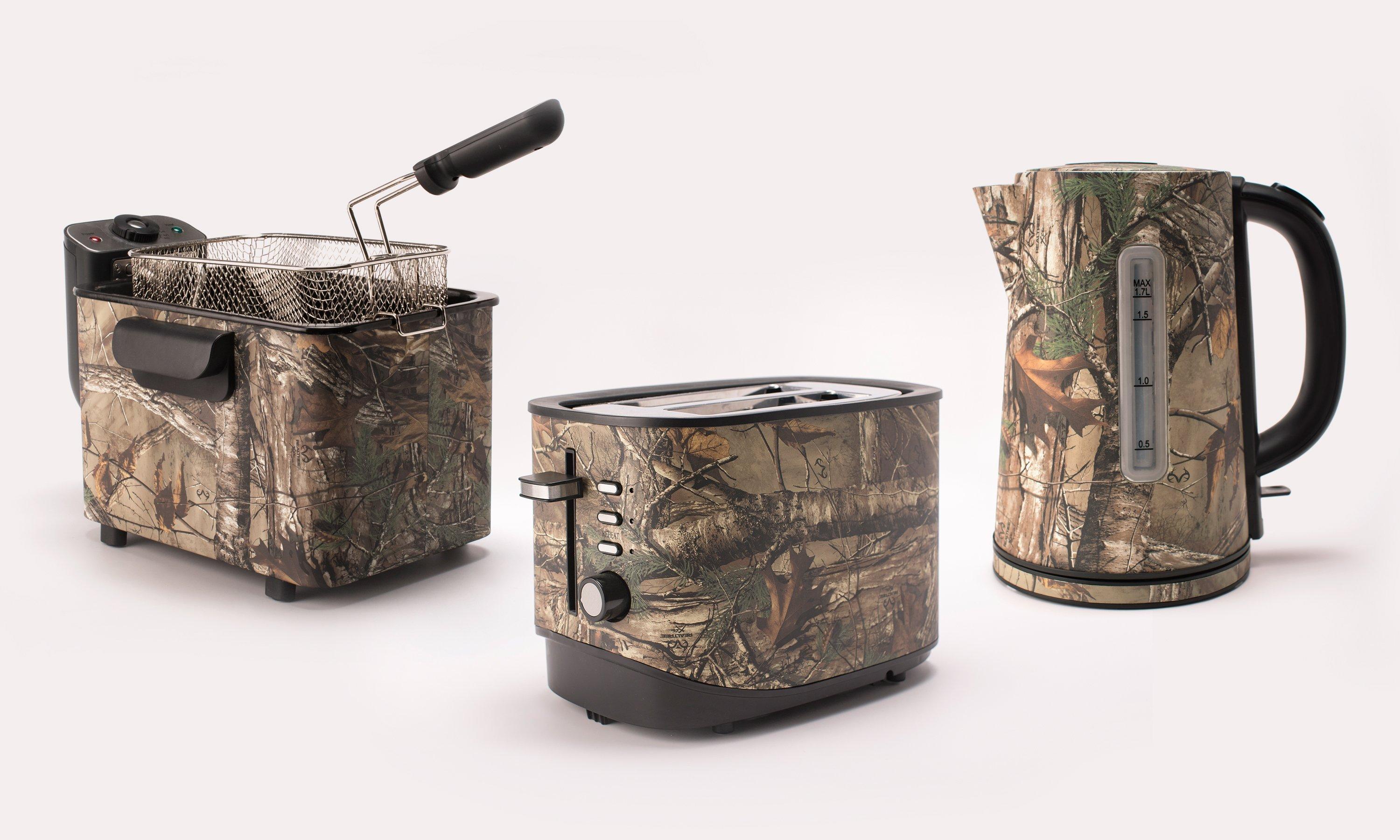 Whether outfitting your cabin at hunting camp or just bringing a bit of the outdoor lifestyle to your home kitchen, give the new Realtree line of appliances from Magic Chef a look. You'll be glad you did.