Apricot- and Cream Cheese-Stuffed Wild Turkey Poppers Recipe
Everyone loves a good grilled popper. Here at the Timber2table kitchen, we've made just about every popper combination you can think up. Wild turkey breast stuffed with savory herbed cream cheese and a sweet dried apricot might be our favorite. Wrap the turkey with a slice of bacon, season well with Traeger Chicken Rub and glaze each one with Traeger's Apricot BBQ Sauce as it grills. The combination is savory, sweet, smoky, salty and delicious.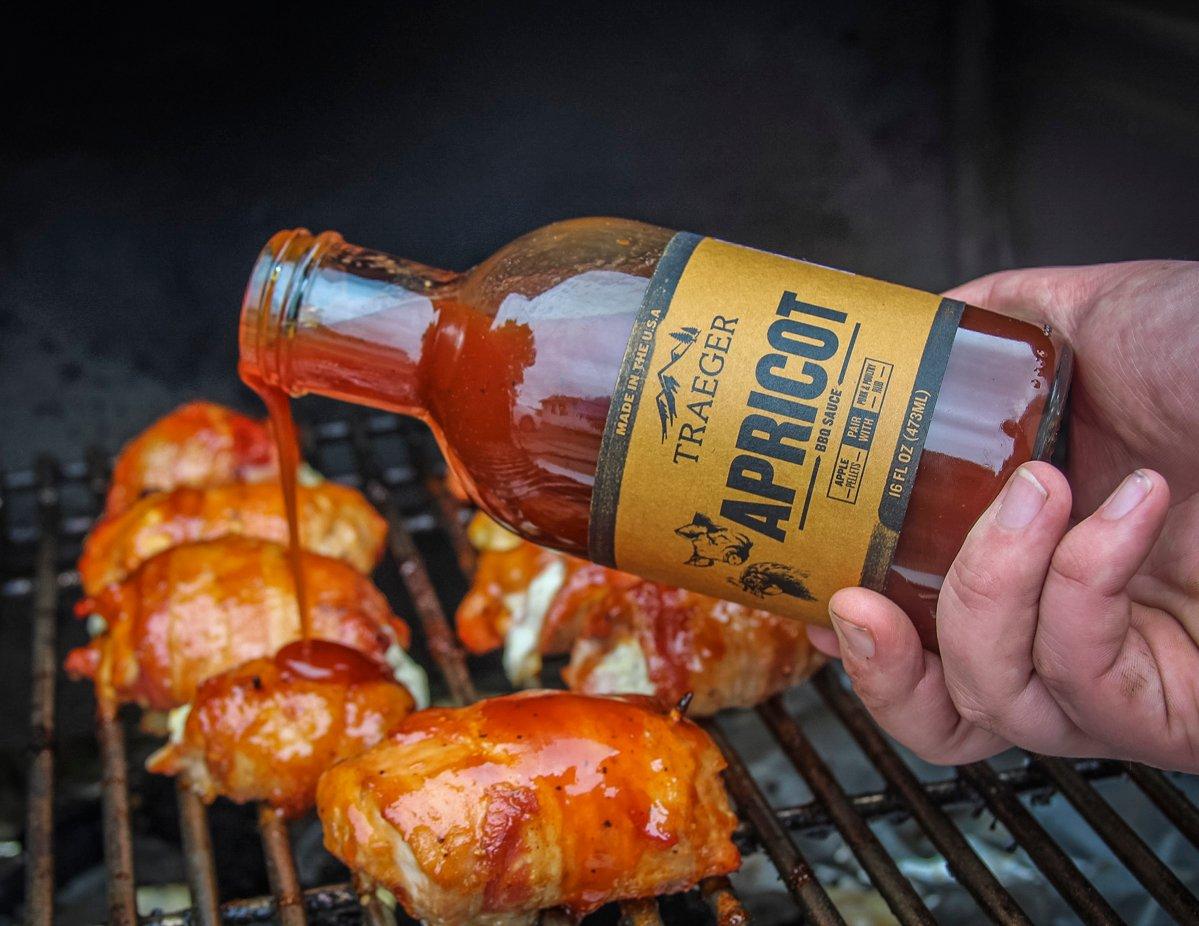 The poppers make an excellent appetizer, or grill a bunch and serve them as the main course. We seasoned our cream cheese with one of our favorite all-purpose blends, Cavender's Greek Seasoning. It's the perfect blend for just about any wild game.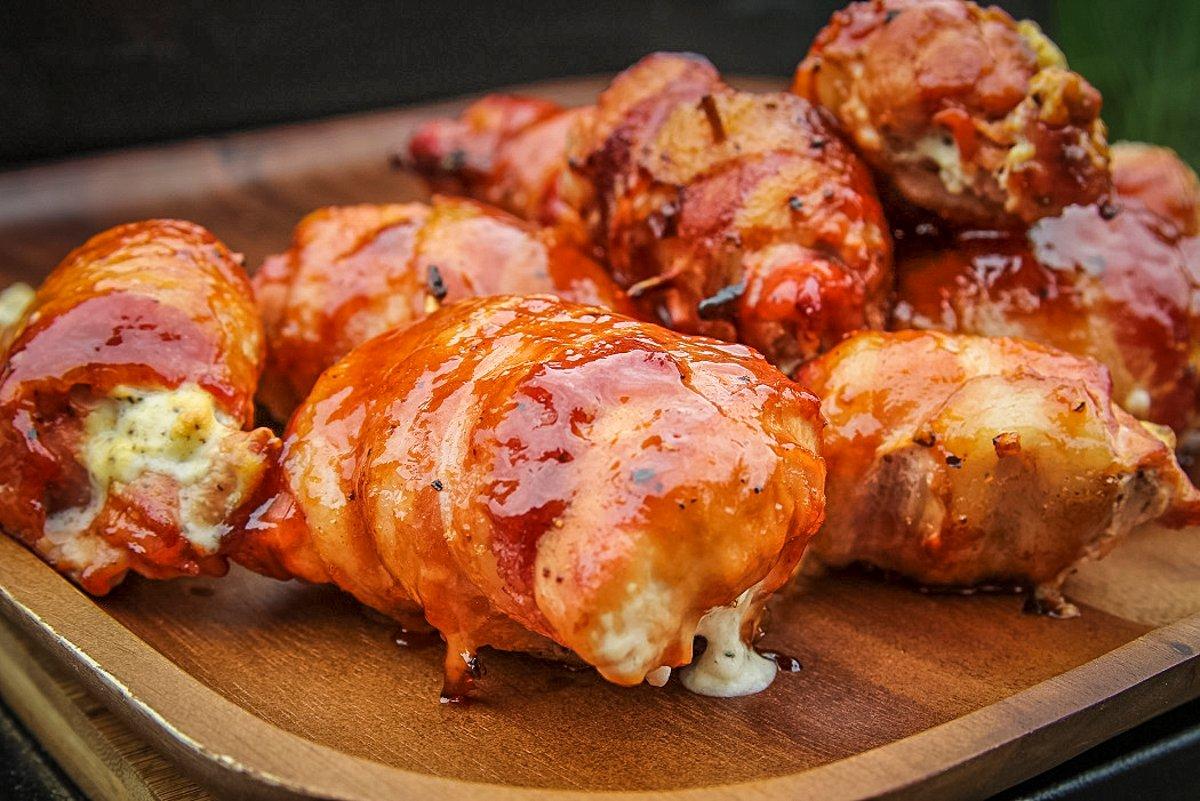 To tenderize the wild turkey breast, pound it flat with a meat mallet before stuffing and wrapping with bacon. Use the thinnest bacon you can find at the grocery. It cooks faster, preventing overcooking of the turkey breast that thicker bacon might cause.
Ingredients
1 side of a wild turkey breast, cut into large egg-size pieces and pounded flat
1 6-ounce bag of dried apricots
1 8-ounce block cream cheese, softened
1 tablespoon Cavender's Greek Seasoning
8 ounces thin bacon, each slice halved
Traeger Chicken Rub Seasoning blend
Traeger Apricot BBQ Sauce
Cooking Instructions
Cut the breast meat into large egg-sized pieces (roughly 2x2 inches). Pound each piece down to roughly 1/2-inch thick.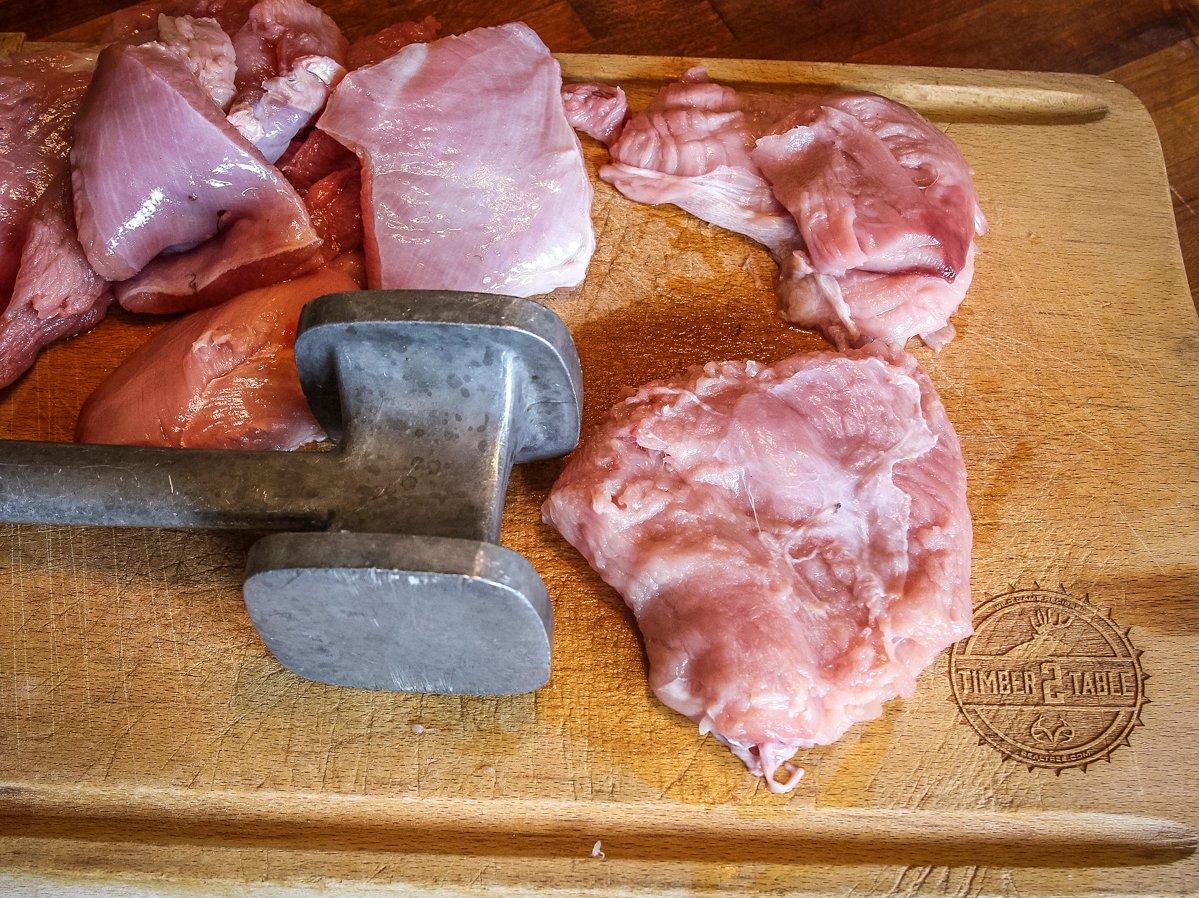 In a small bowl, blend the Cavender's Greek Seasoning into the softened cream cheese. Smear the seasoned cream cheese over a piece of turkey breast. Place an apricot in the center and wrap the turkey around it.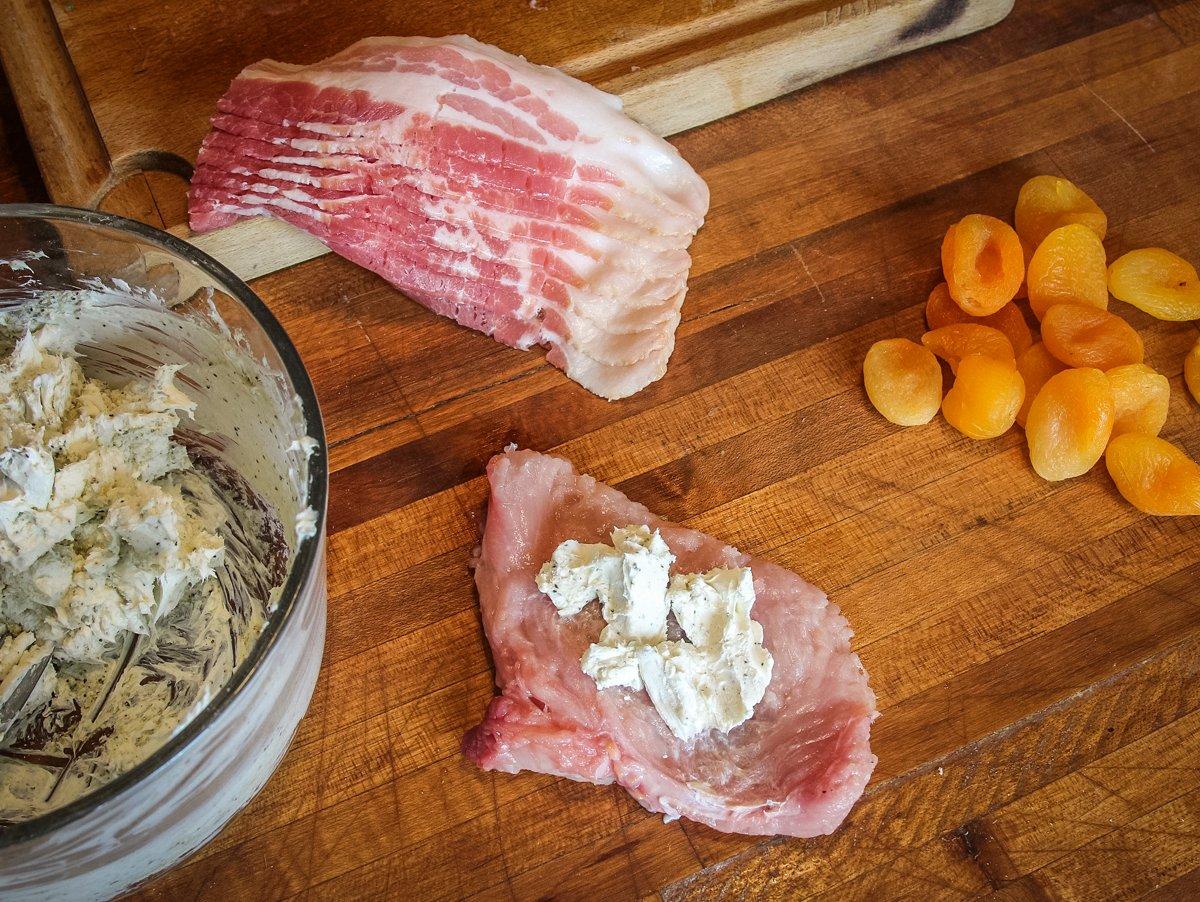 Season the turkey with the Traeger Chicken Rub. Wrap a half slice of bacon around the turkey and pin it in place with a toothpick. Season the bacon with more Chicken Rub.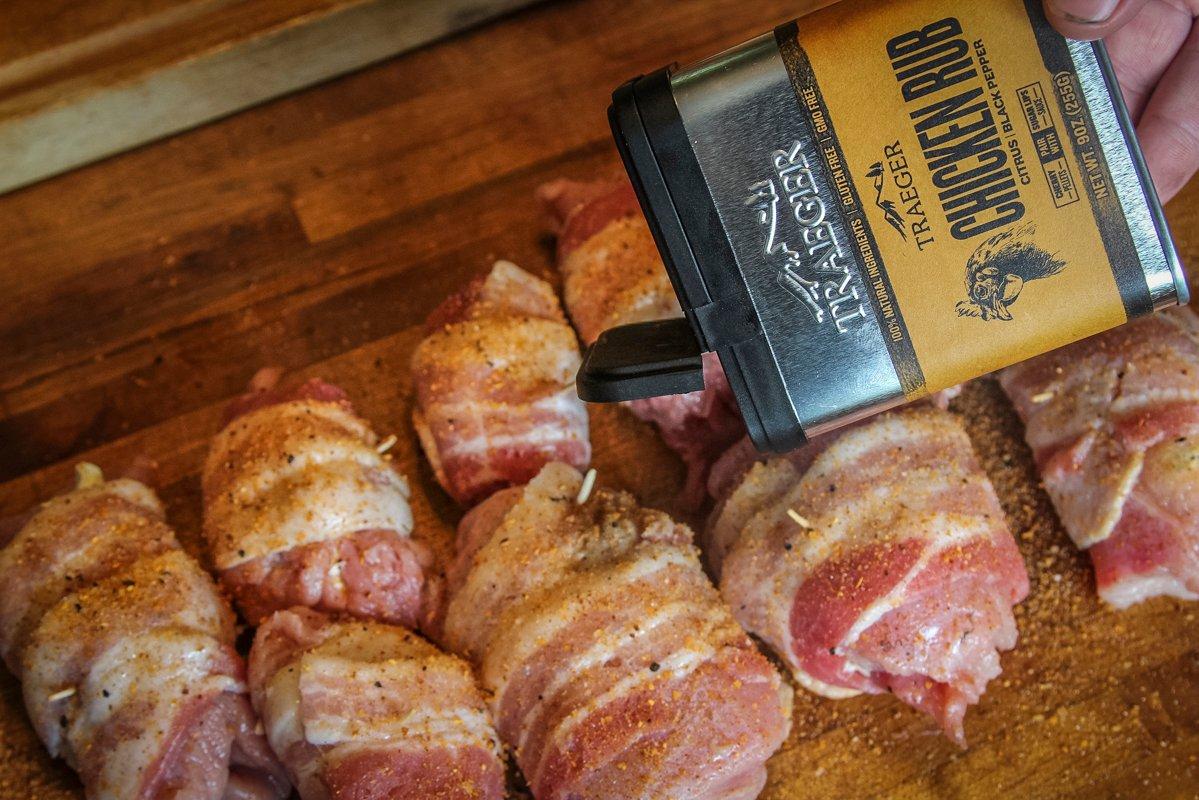 Heat your Traeger Grill to 350 degrees. Place the turkey poppers directly on the grate and brush with Apricot BBQ sauce. Grill for 10 minutes and repeat the glazing with more sauce. Grill 10 more minutes and glaze again. Grill 10 to 15 minutes longer for a total of 30 to 35 minutes cook time.