Bacon and Crawfish Stuffed Cheese Bread
It's crawfish season down South. That means weekends filled with crawfish boils. Now, we don't often cook more crawfish than we can eat, but occasionally we end up with a few extra. When we do, we twist off the tails, stick them in the fridge till the next day, then go ahead and peel them to use in recipes like this or freeze for later.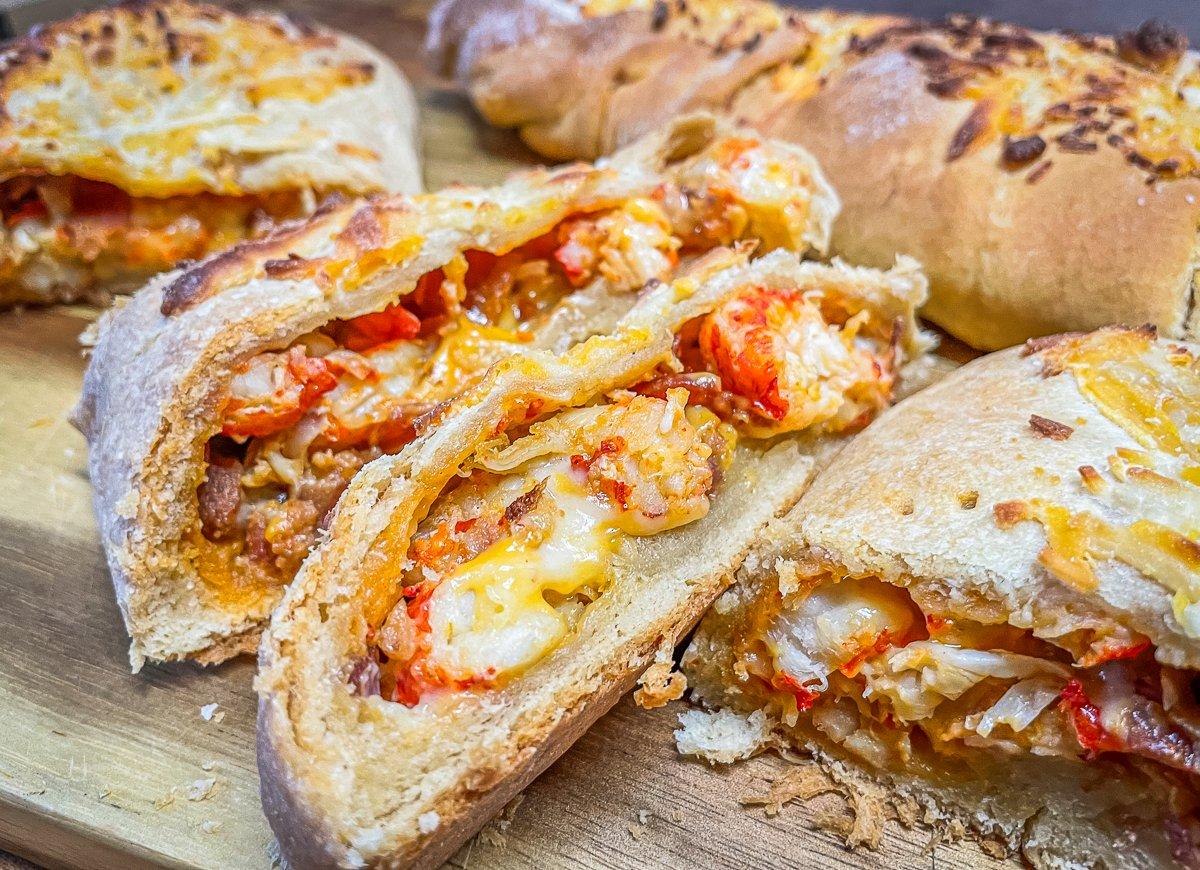 A bag of tails, a few slices of bacon diced and cooked till crisp, some cheese, and a couple of cans of crescent rolls from the grocery and you can have a tasty appetizer in minutes.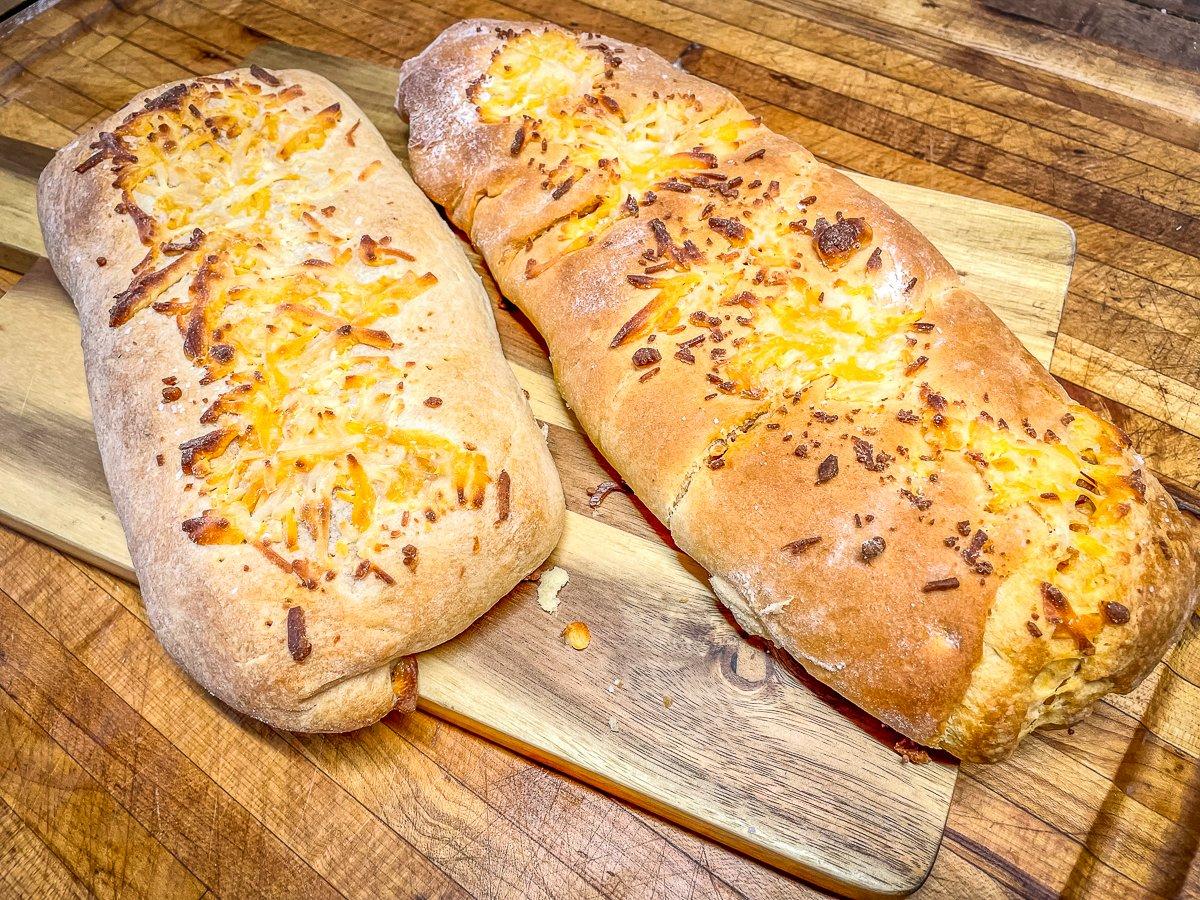 Sure, you can make up your own bread dough if you want, but unrolling a can of crescent rolls is way easier. Just spread them out on a lightly floured surface, pinch the seams together, and use a rolling pin to spread the dough thin.

Ingredients
1 pound crawfish tails, cooked in a Cajun-style boil
7 slices thick cut bacon, diced
2 cans jumbo (let's say Grand) size crescent rolls
2 cups shredded Mexican blend cheese
Cooking Instructions
Start by browning the bacon until crisp. Remove the bits from the pan and add the crawfish. Sauté just until heated through. Return the bacon to the pan and stir. Remove the pan from the heat while you prep the dough. Cool the crawfish filling a bit and drain any moisture before adding it to the bread.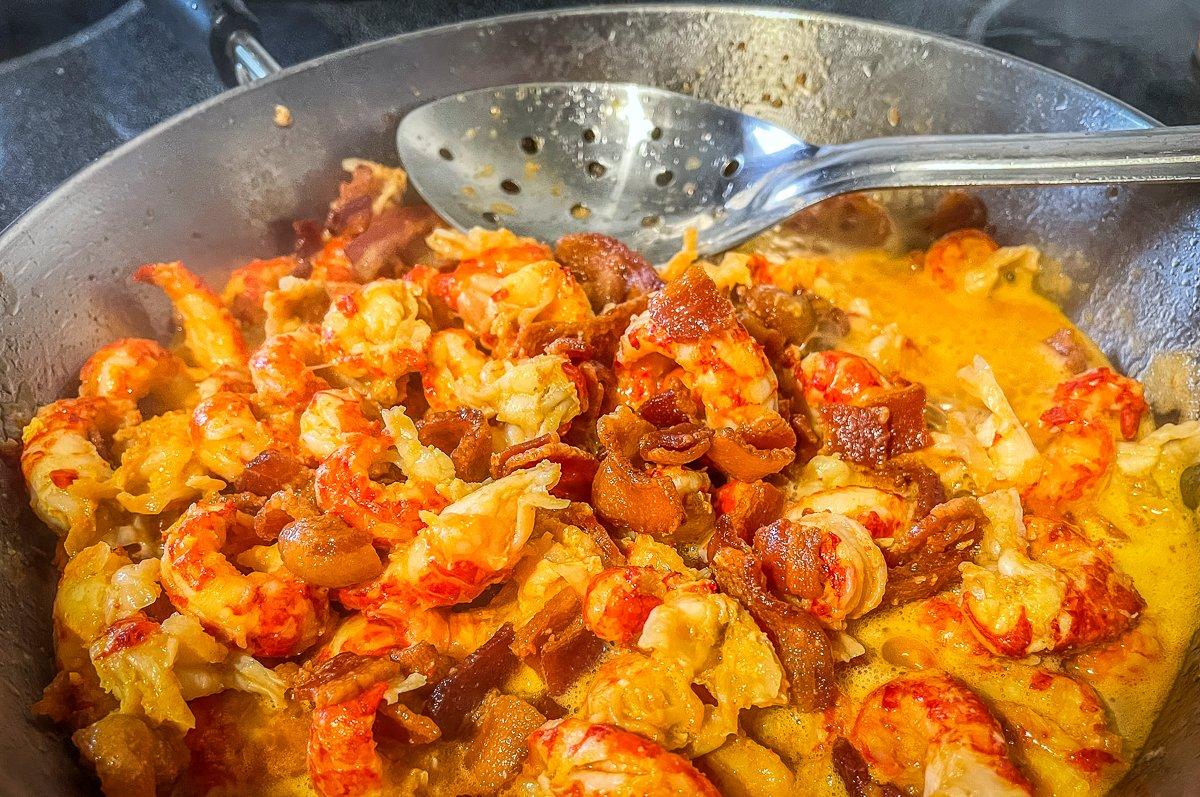 On a lightly floured surface, spread out the crescent roll dough. Pinch the seams together and use a rolling pin to flatten the dough into roughly a 10-by-14-inch rectangle. Drain any liquid from the crawfish and spoon half the filling down the center of the dough. Sprinkle over about 1/2 cup of cheese. Fold in the ends and then the side of the dough. Flip the roll onto a parchment-lined sheet pan and use a fork to poke a series of vent holes down the top.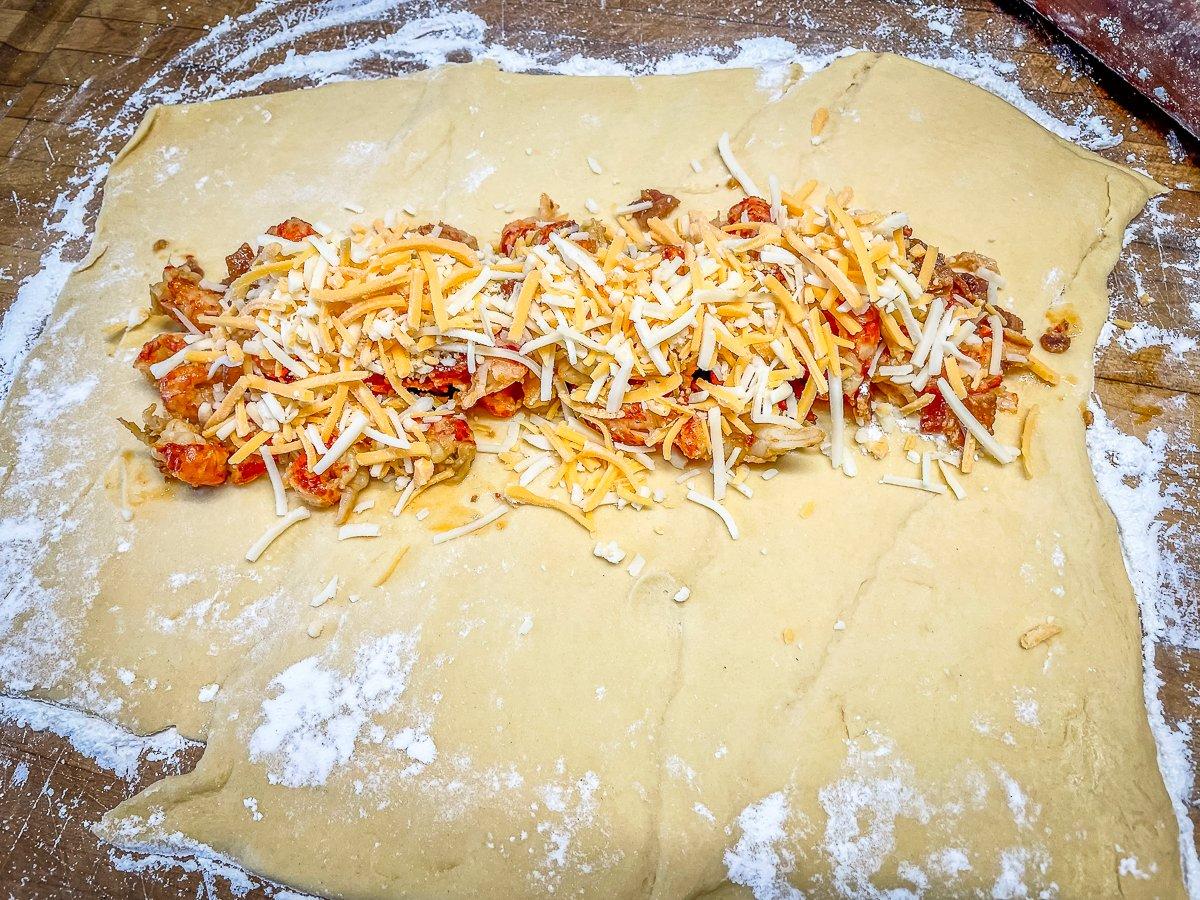 Repeat the process with the remaining can of dough and crawfish filling. Sprinkle the remaining cheese along the top of each roll. Lightly salt the tops of the rolls.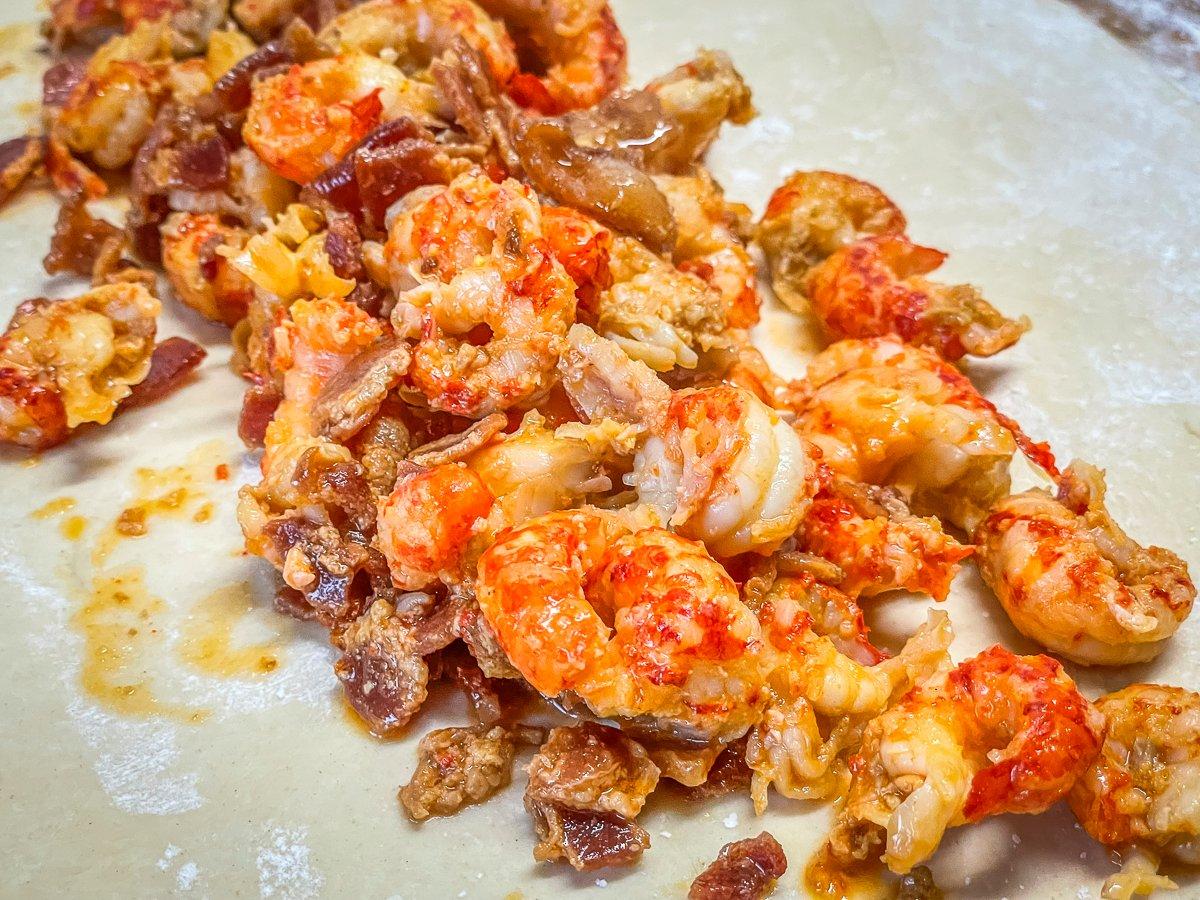 Bake at 350 degrees for 20 to 25 minutes or until dough is fully cooked and golden brown. Rest for 5 minutes before slicing.