Beer-Braised Elk Chuck Roast with Onions
The chuck roast cut comes from the upper shoulder of an animal. Since elk use their shoulders on a fairly regular basis, the muscle sees lots of activity. The result can be a tougher cut of meat with a lot more connective tissue than backstrap or sirloin roasts and steaks.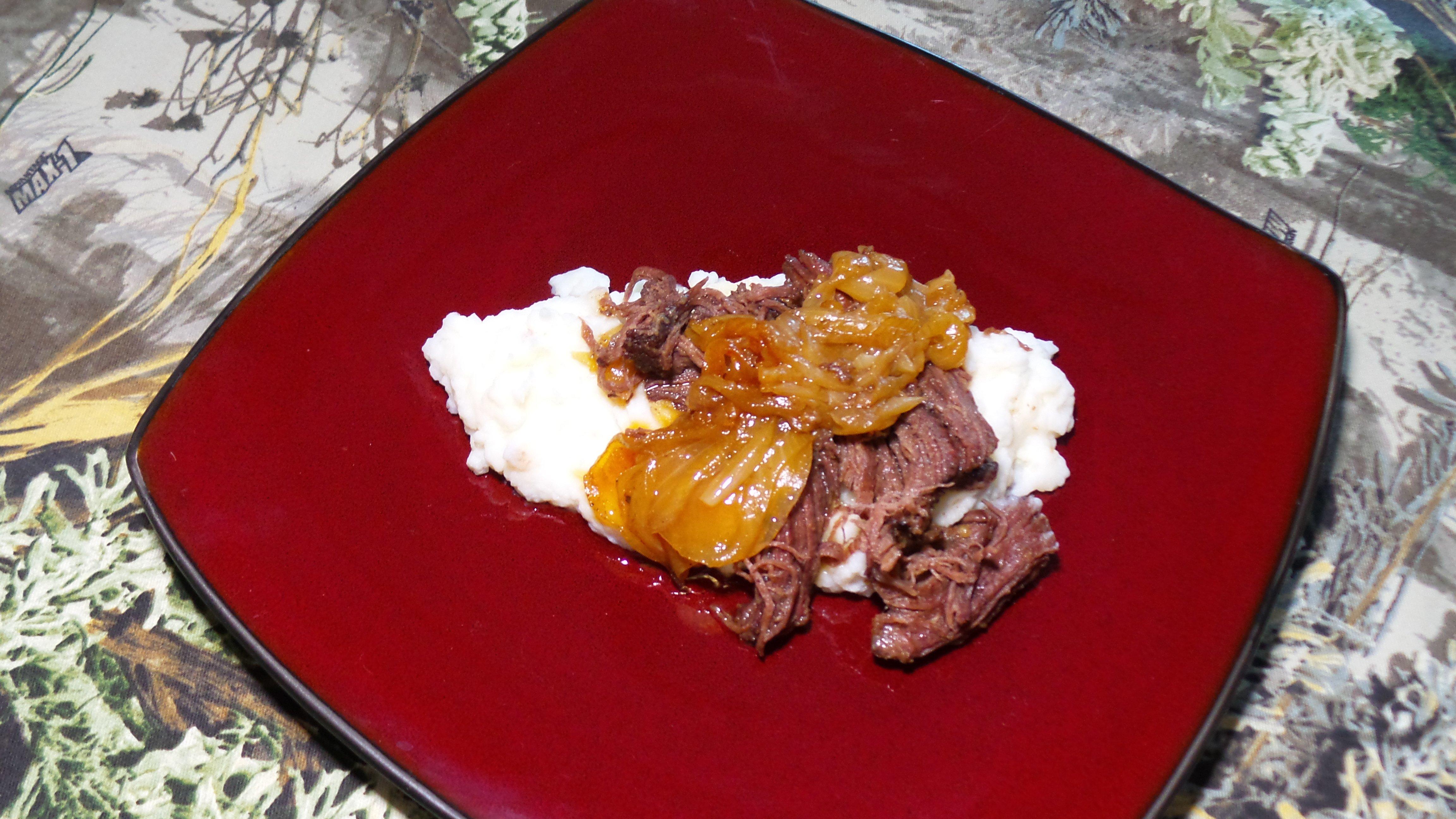 Braising is a long, slow cooking process done in a high-moisture environment. The method is perfect for breaking down the connective tissue in your chuck roast. The result? What started as a tough cut of meat finishes as a fall-apart tender roast. Combine that with the added flavors of beer and slow-cooked onions and you have a winning recipe that everyone will enjoy.
I like to do my braising in a cast iron dutch oven. This one has a tight-fitting lid that does an outstanding job of retaining the moisture over a long cook time. If your lid doesn't fit that well, cover the pan tightly with foil, then put the lid on.
Ingredients
1.5 to 2 pound elk chuck roast
3 or 4 large yellow onions, sliced
2 cloves of garlic, minced
Two 12 ounce cans of your favorite beer
1 bay leaf
2 tablespoons red wine vinegar
2 tablespoons kosher salt, devided
1 tablespoon all-purpose flour
1 tablespoon coarsely ground black pepper
Cooking Instructions
Any time you cook meat with a long, moist method like braising, the flavor benefits greatly from a good sear to start the process. Begin with a tablespoon or two of vegetable oil in your dutch oven over medium-high heat on your stovetop. Pat the roast dry on both sides, then season with one tablespoon of salt and pepper. Lightly dust with the flour. Sear the roast for 3-4 minutes per side. Don't move it around, let it brown and form a nice crust.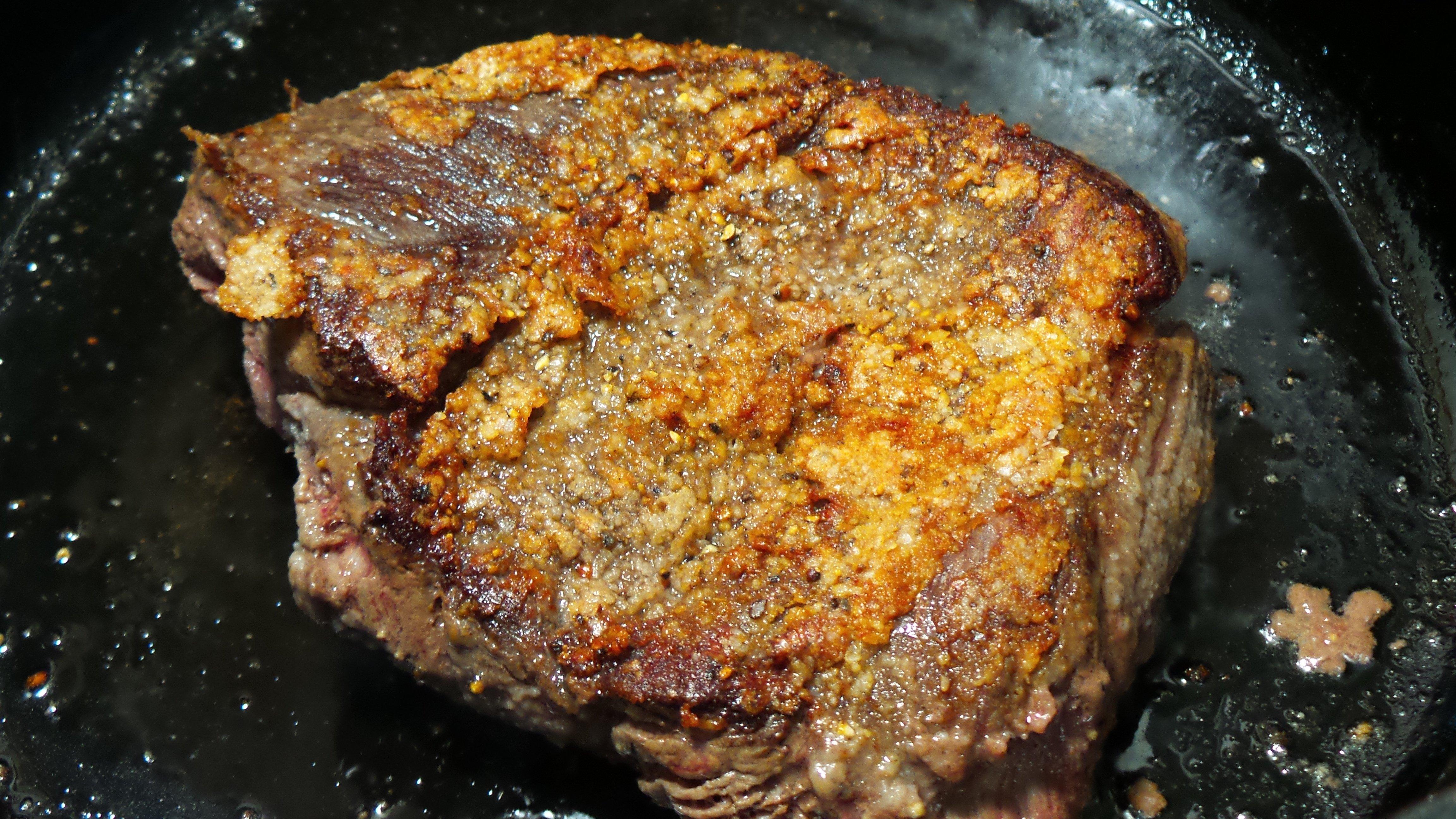 I plate the roast alongside mashed potatoes, then spoon the roasted onion sauce over both.