Bourbon Buttermilk Fried Deer Tenderloin
I grew up eating pan-fried deer backstrap. For breakfast, lunch, or dinner, it was always a favorite meal. I still love it. Simply sliced, dredged in seasoned flour, and pan-fried, it's close to perfection. But, like any good recipe, I like to tweak it a bit to see if it can be even better, or at least different and equally good.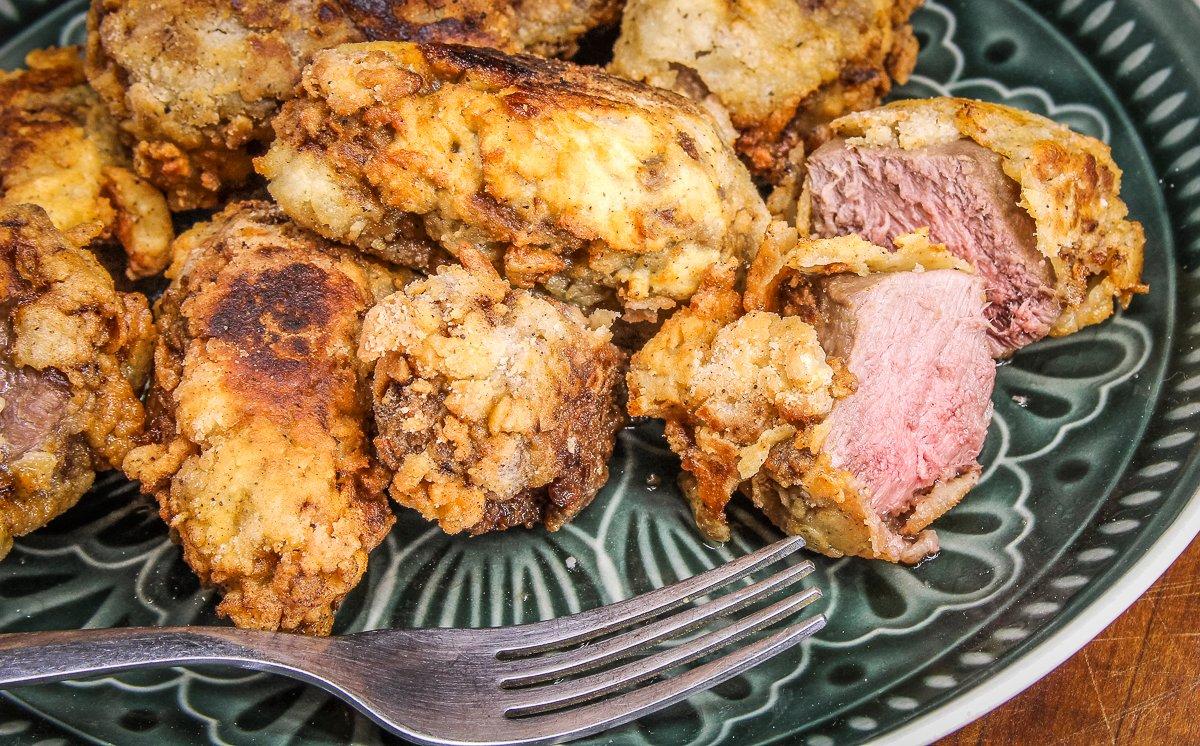 For this one, we first marinate the backstrap slices in a blend of Evan Williams bourbon, brown sugar, olive oil, and other ingredients, then dip it into buttermilk before dredging in flour. The marinade gives the backstrap even more flavor and just a hint of sweetness, and the buttermilk dunk gives the finished product a nice bit of sharpness for balance.
Ingredients
2 to 3 pounds venison backstrap, cut into 3/4-inch-thick medallions
Vegetable oil, shortening, or lard for frying
1 cup flour seasoned with a tablespoon each salt and pepper, and a teaspoon each garlic powder and paprika
2 tablespoons cornstarch
1 cup buttermilk
Marinade
1/3 cup Evan Williams bourbon
1/3 cup brown sugar
1/3 cup olive oil
1/4 cup soy sauce
1/4 cup water
2 tablespoons apple cider vinegar
2 tablespoons Dijon mustard
2 tablespoons Worcestershire sauce
1 teaspoon black pepper
1 teaspoon hot sauce
2 cloves garlic, minced
1 small shallot, finely diced
Cooking Instructions
Trim the backstrap and slice it into roughly 3/4-inch to 1-inch-thick steaks. The extra thickness helps prevent overcooking while the coating gets crisp.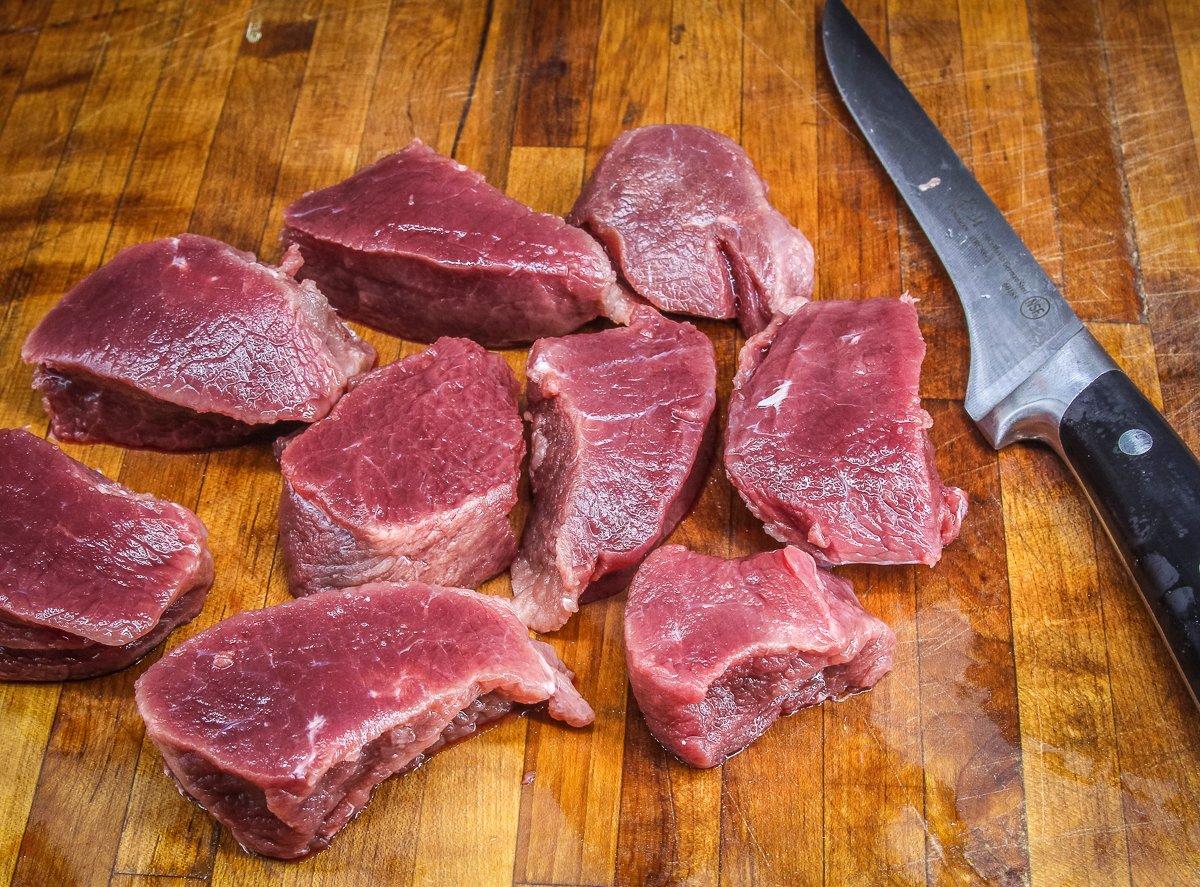 Mix all the marinade ingredients.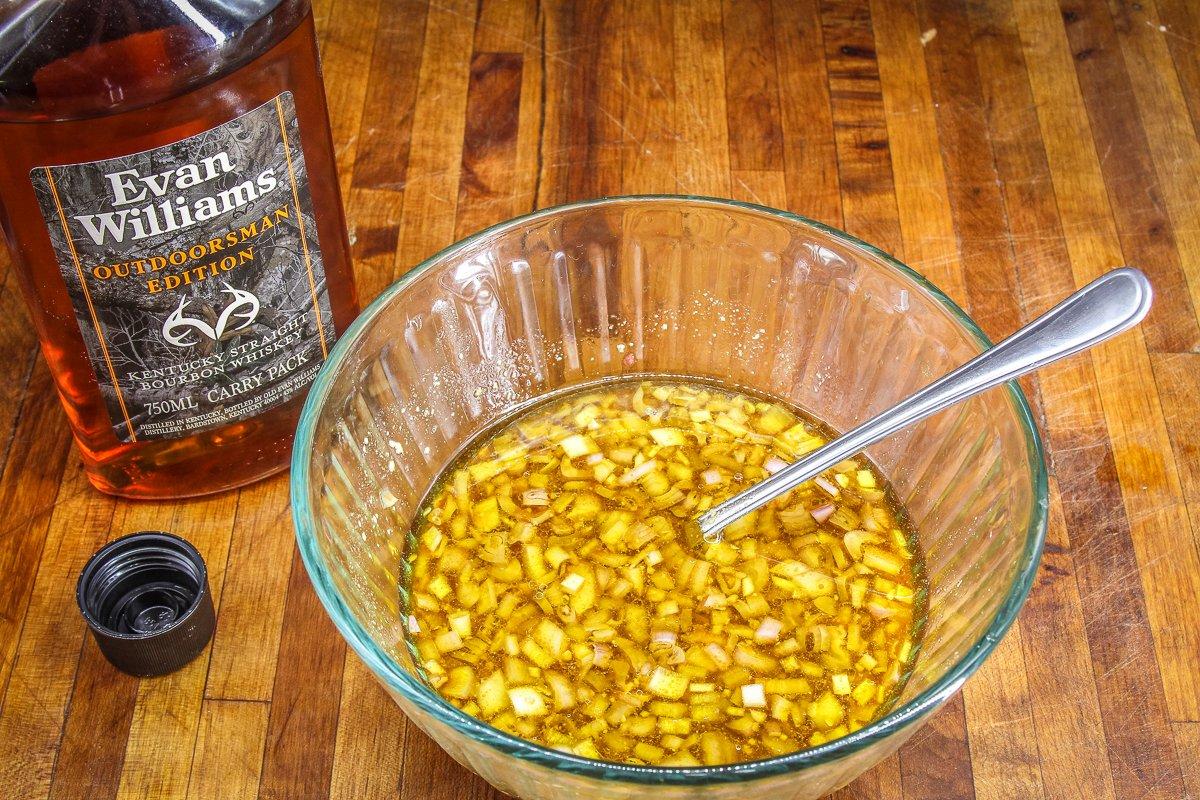 Add the sliced backstrap to a 1-gallon zip-style storage bag and pour over the marinade. Refrigerate for 3 hours to overnight.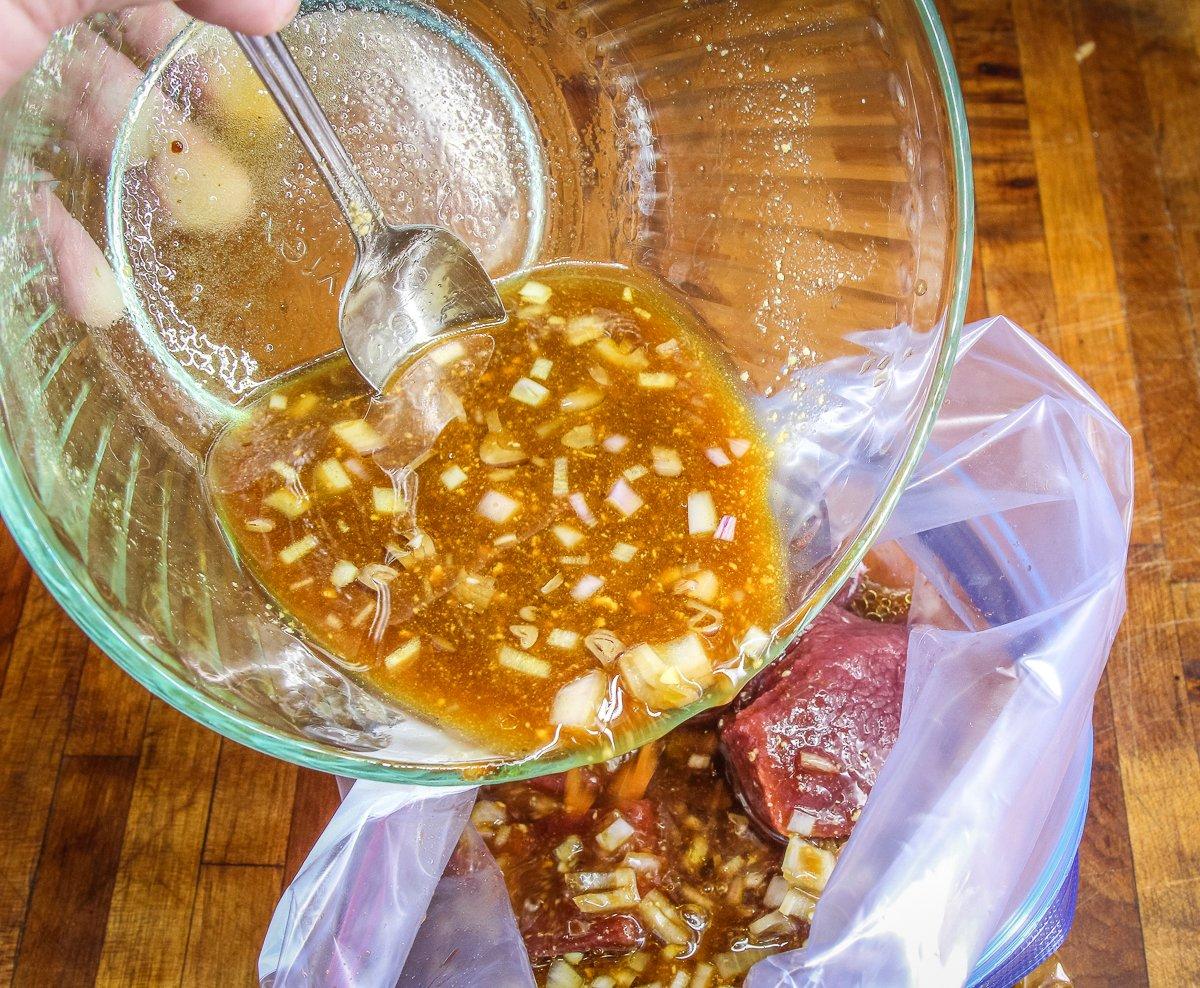 Heat 1/2 inch of your cooking oil of choice in a cast-iron skillet over medium to medium-high heat. Remove the meat from the marinade and pat dry with paper towels. Stir the cornstarch into the seasoned flour mixture. Pour the buttermilk into a shallow dish. Dip the backstrap, a piece at a time, first into the flour, then the buttermilk. Shake off excess and immediately dredge again in the flour mixture.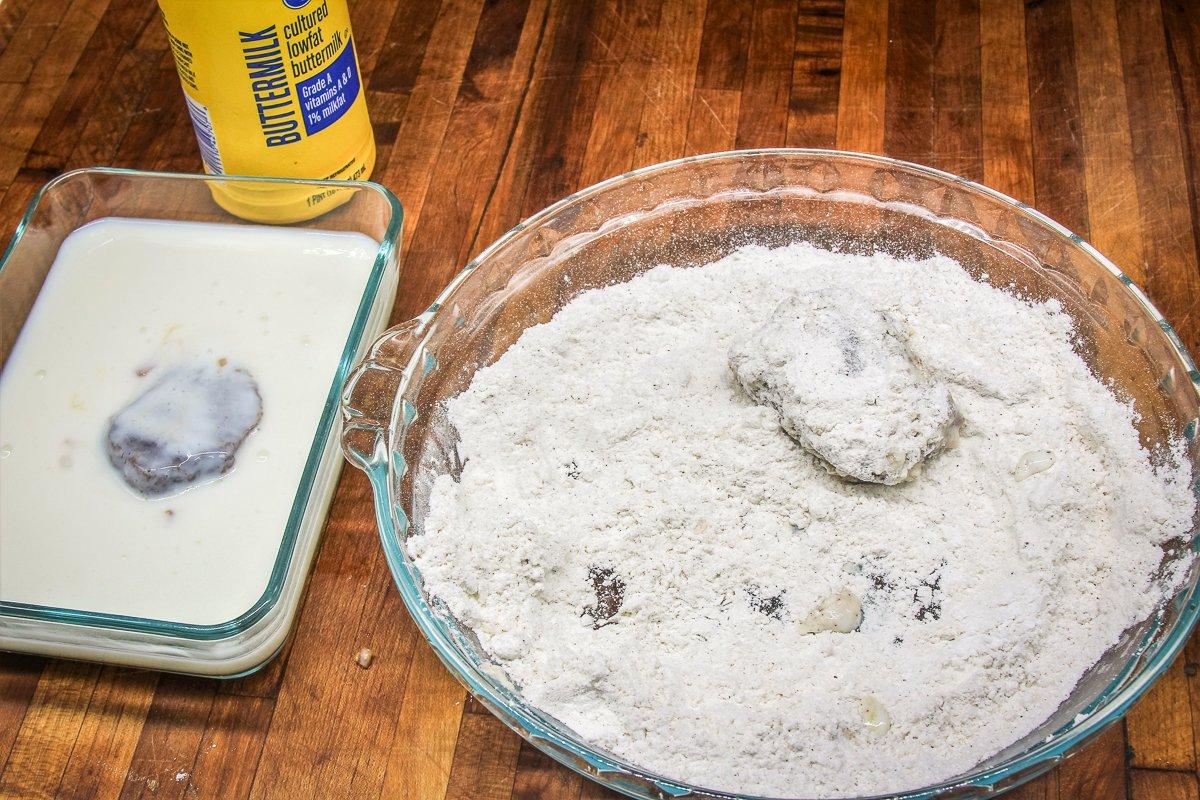 Carefully lower the breaded backstrap into the hot oil. Cook in batches, taking care not to overcrowd the skillet. Fry the backstrap for 3 to 4 minutes per side for medium-rare.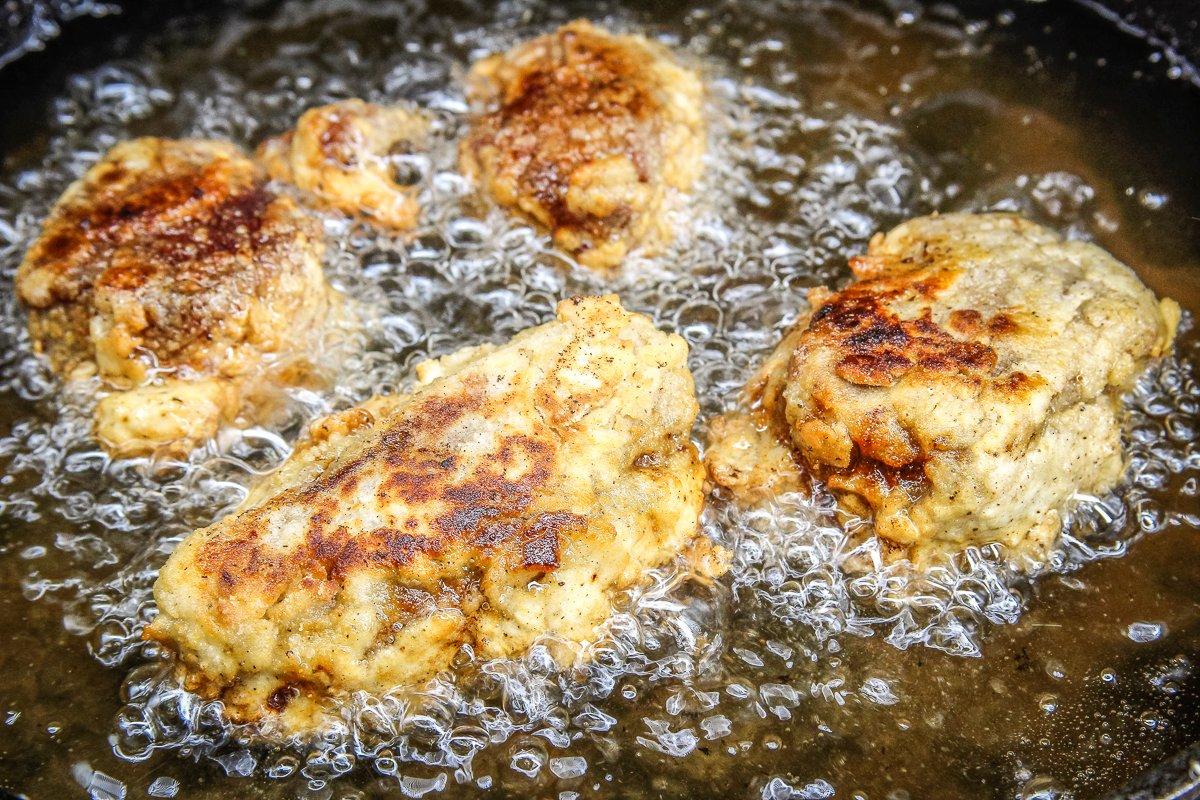 Move the finished backstrap to a paper-lined warm plate and tent with foil while you finish the remaining backstrap. Serve with your choice of sides. Makes an outstanding sandwich as well.