Campfire Dessert Fruit Skewers
Just between you and me, s'mores just aren't all they're cracked up to be. I'm not a fan. What I am a fan of are these easy fruit skewers cooked over the fire with marshmallows, then drizzled with chocolate syrup. We used strawberries, bananas, and honeydew melon for this batch, but mix and match fruits to your liking.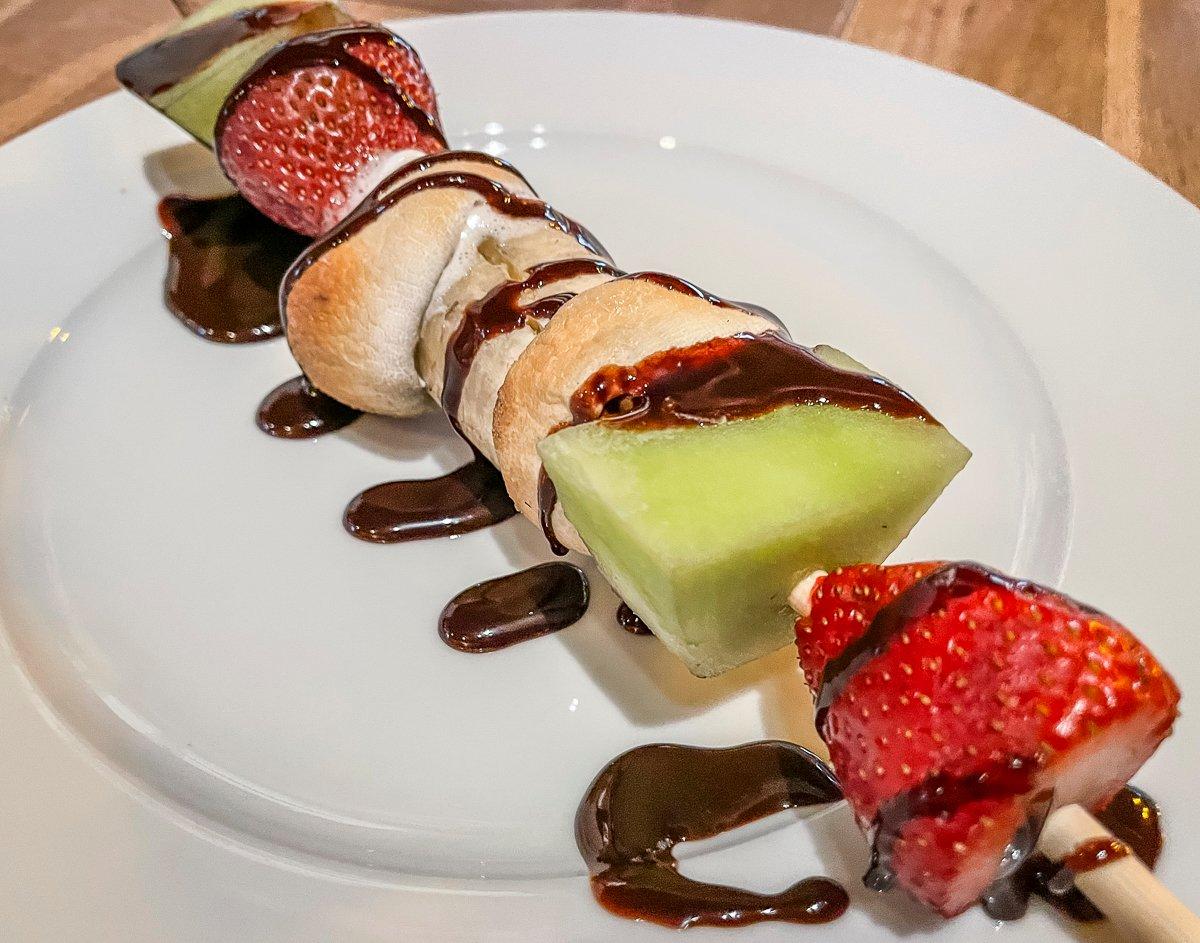 We cook them over a campfire or in the fireplace when we're at our favorite cabin in northern Minnesota at Gunflint Pines. These are perfect for a crowd. Offer up a buffet of different fruits and marshmallows and let each person build their own. Once the marshmallows are toasted and the fruit is warm and smoky, drizzle them with chocolate or caramel syrup.

Ingredients
Fruit such as whole strawberries, large grapes, cubed melon, pineapple, bananas or anything you like
Large marshmallows
Chocolate or caramel syrup
Wooden or metal skewers
Cooking Instructions
This one couldn't be easier. Set out the fruit and marshmallows and let each person pick and choose what they like.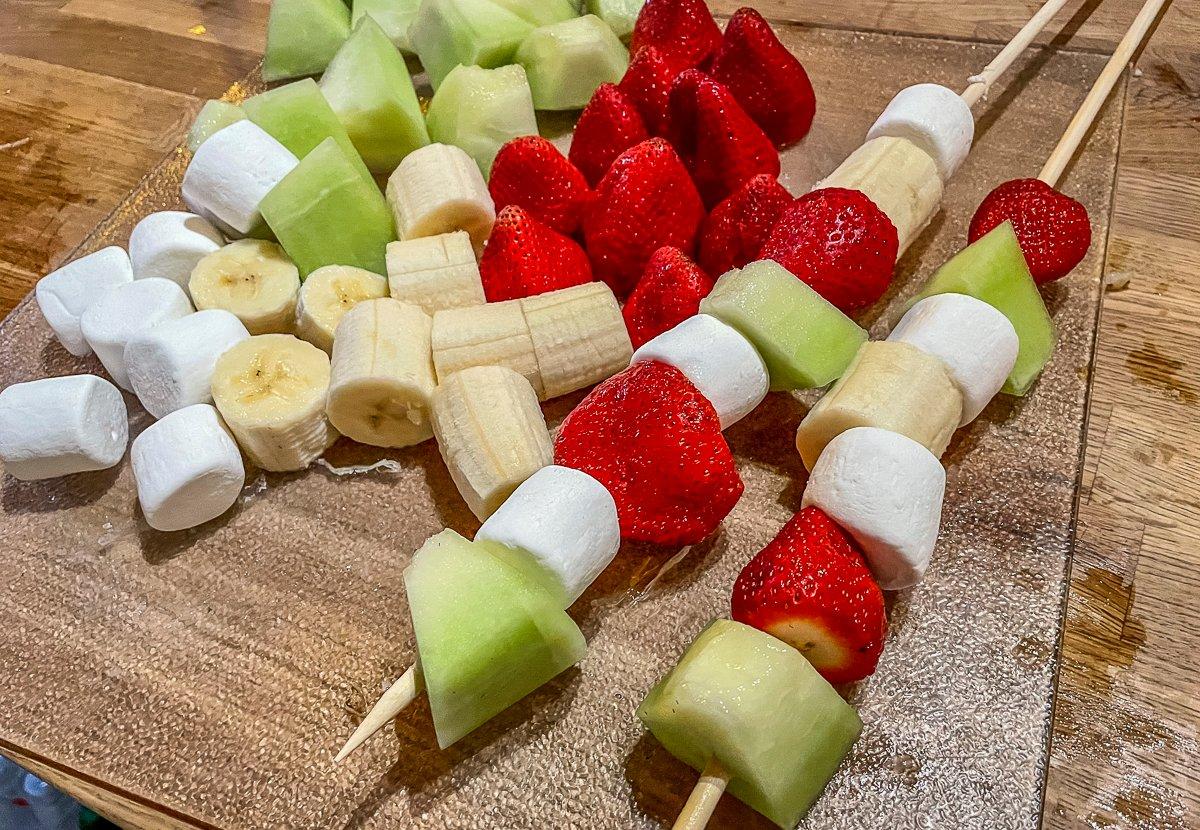 Alternate fruits and marshmallows on the skewer. Roast over the fire until the marshmallows are done to your liking and the fruit is warmed through. The end product will have a light smoky flavor.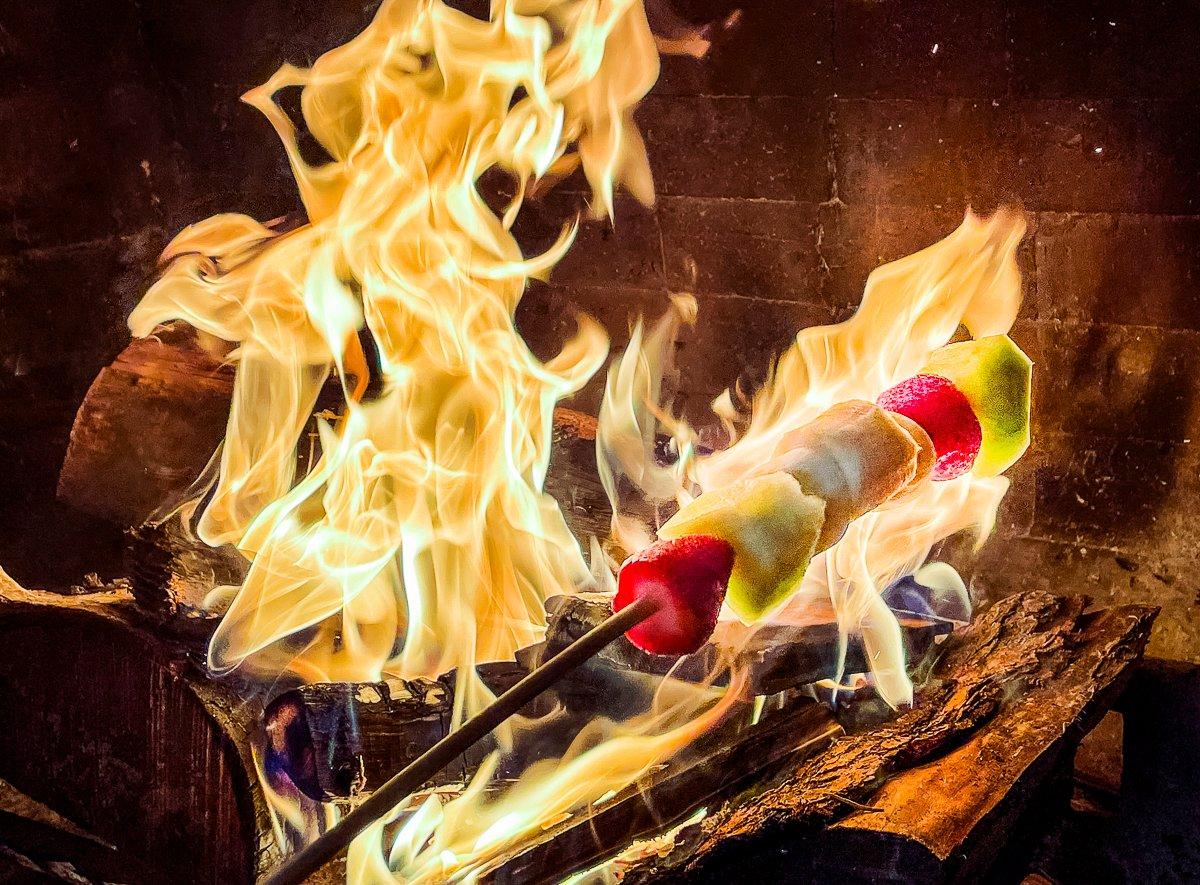 Plate and drizzle with syrup before serving. Eat them straight from the skewer, or put everything in a bowl, which allows the toasted marshmallows to coat the fruit.