Campfire Frog Leg Frogmore Stew Recipe
Call it Frogmore Stew, Lowcountry boil, or Beaufort Boil, everyone loves the spicy mixture of seafood, potatoes, corn, and sausage. During the summer, we like to toss frog legs into the mixture. But sometimes you don't have time to cook an entire pot. Or maybe all you have is a campfire or grill, but you still crave those spicy flavors.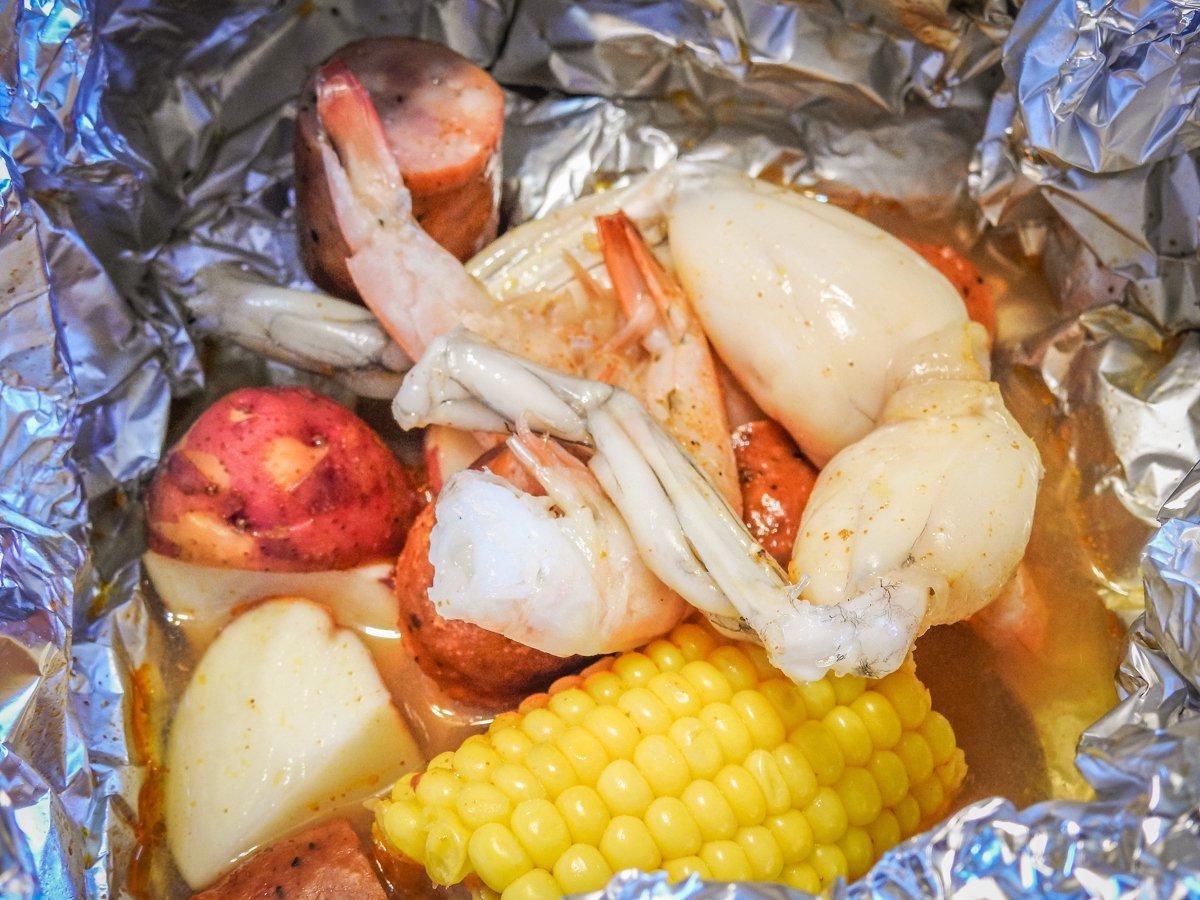 Since the seafood and sausage do cook so quickly, cut the potatoes into small pieces so they cook through without overcooking the seafood. Anytime I can leave the shell on shrimp in a recipe, I do. The extra flavor they shells add to the dish is worth the time it takes to finish peeling the shrimp while eating.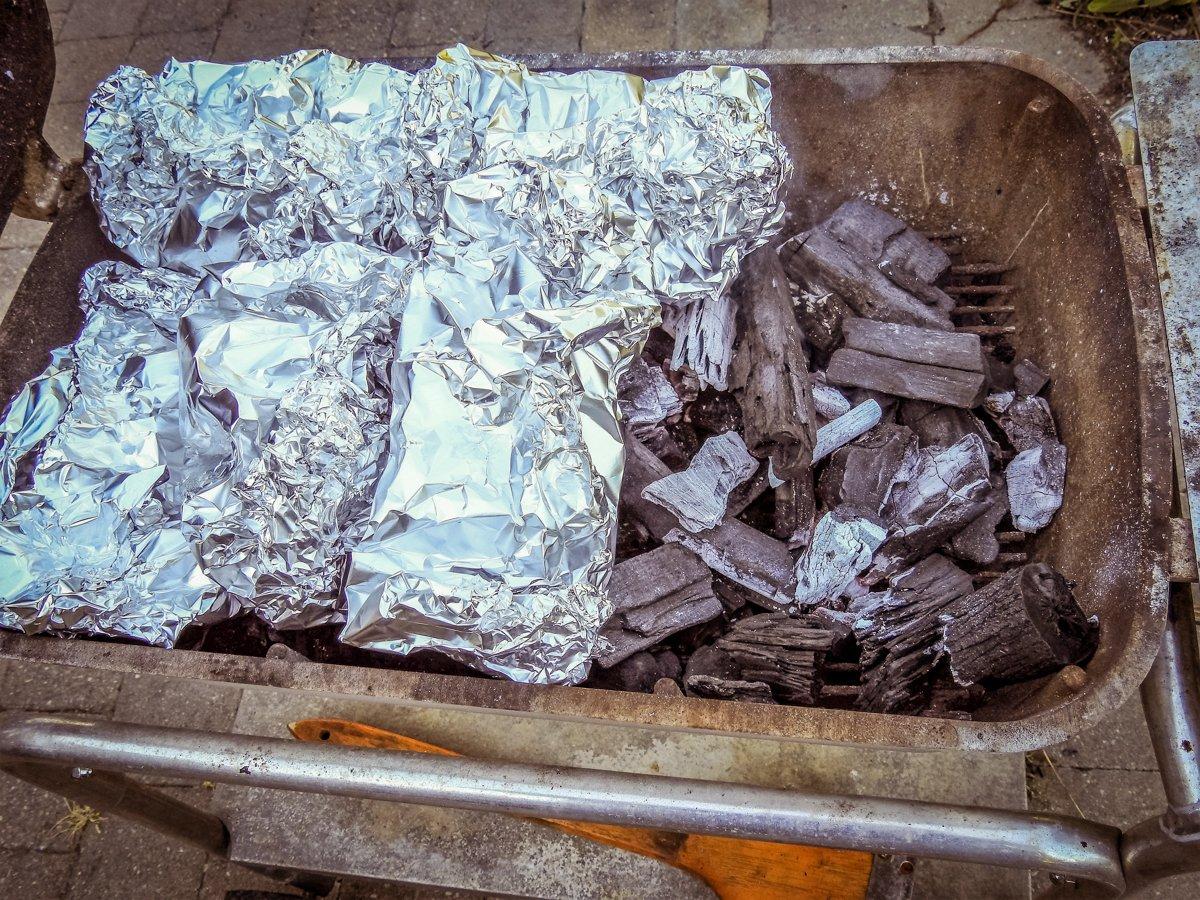 Ingredients
For each packet, we included
1-2 sets of frog legs
3-4 wild-caught American shrimp, size 16/20
3 ounces spicy smoked sausage, cut into half-inch slices
3 small red potatoes, halved or quartered
1 small ear of corn
1 teaspoon of your favorite crab boil seasoning, I like Zatarain's
½ cup beer or water to make steam
Salt
Cooking Instructions
Fold a large piece of aluminum foil in half. Layer on potatoes, corn, sausage, frog legs and shrimp. Sprinkle on a pinch of salt and the crab boil seasoning. Fold the sides of the foil up and crimp together to form a packet. Just before sealing completely, pour in the beer or water, then finish sealing the packet.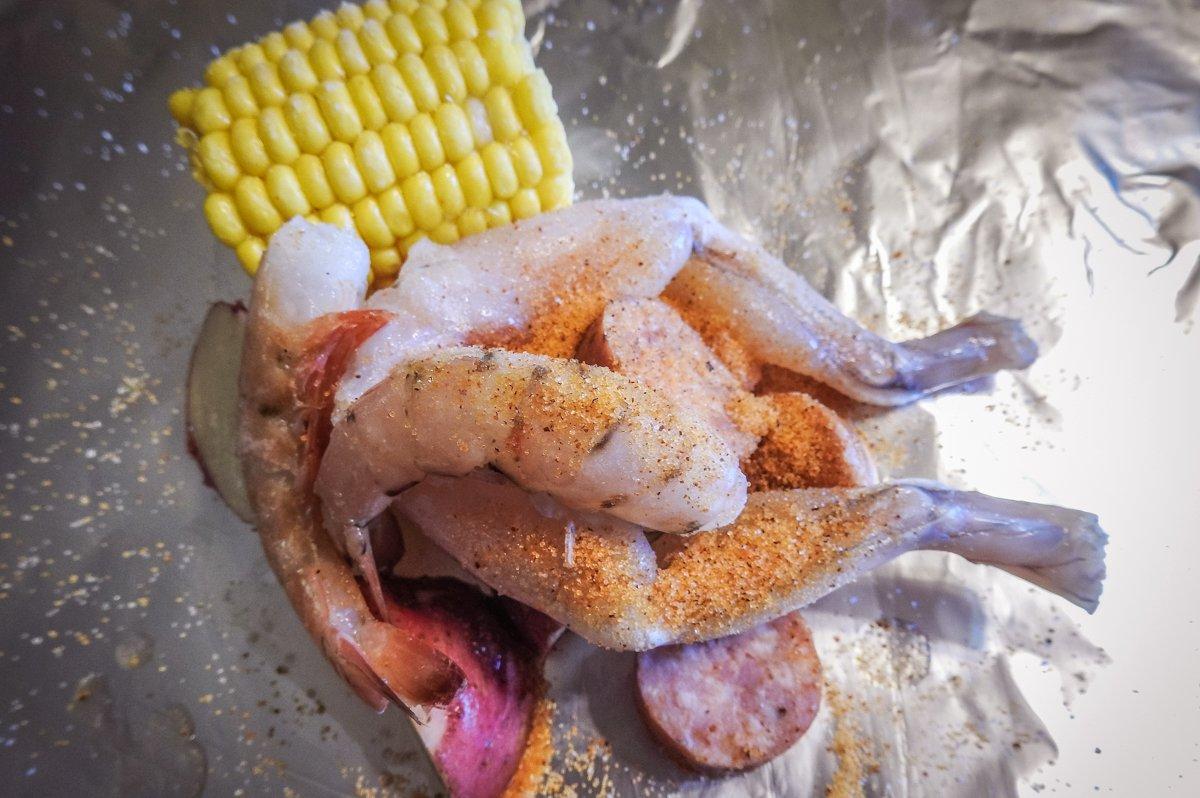 Nestle the packets, crimped side up, in the coals of a campfire or in a hardwood charcoal fire in your PK or other grill.
Close the lid and allow the packets to steam for 15 to 20 minutes. Careful when you open the packets up, the steam will roll out and it will be hot.