Campfire-Roasted Squirrel
Late August sees the return of our fall squirrel season. One of our favorite ways to spend a weekend day is a combo float trip on a nearby stream. We put in at daylight and float along silently under the overhanging hickory and early producing oaks. Bushytails are the quarry, and they seldom disappoint, dancing from branch to branch above our heads and offering up some challenging shooting from the front of the canoe.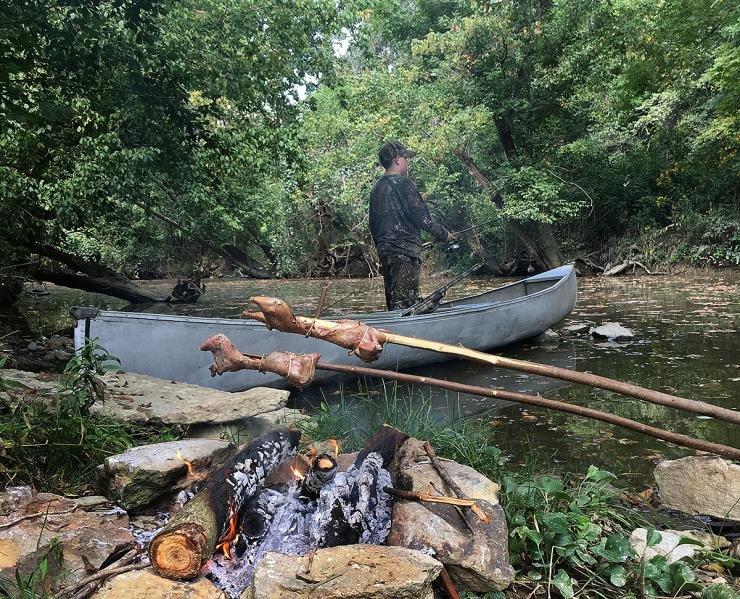 All you need is sharp knife, a bit of cotton string (I use butcher's twine, avoid anything synthetic, as it will melt over the fire) and some seasoning that you mix up at home. Skin the squirrels, cut a couple of forked sticks, season the squirrels and roast slowly over a fire while you get in a bit of fishing. There aren't too many better ways to spend a day.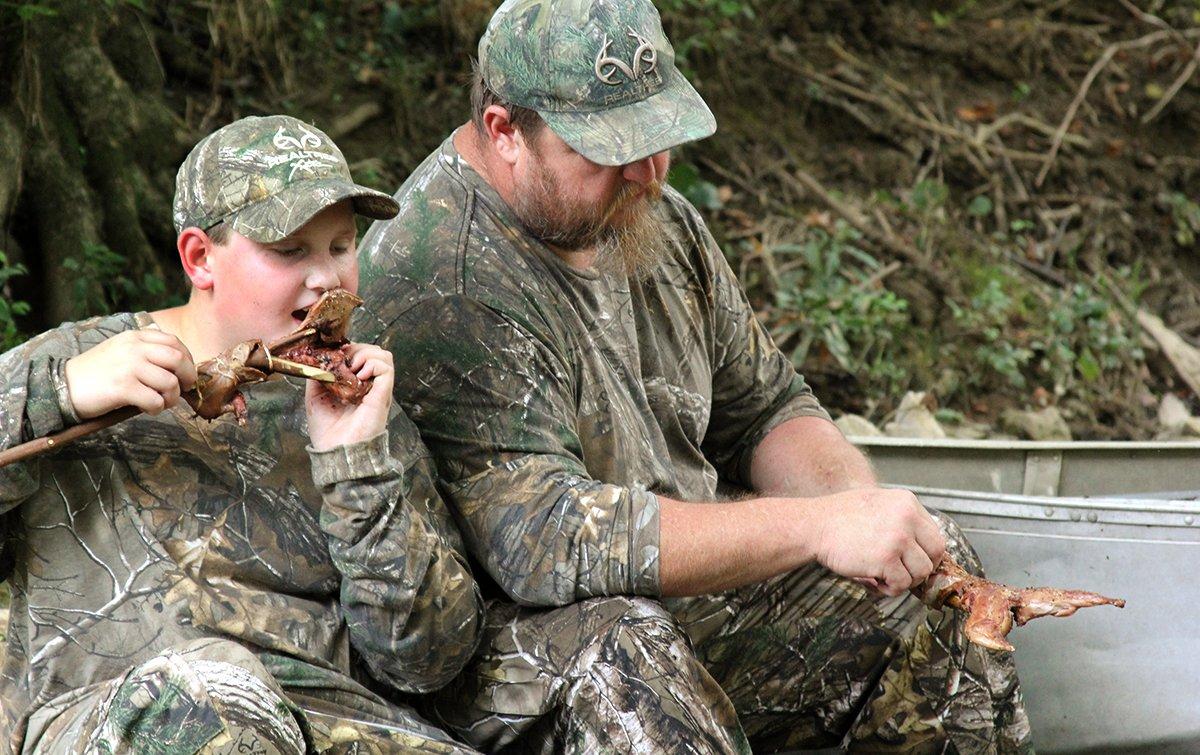 Ingredients
Small vial of all-purpose seasoning blend
3 tablespoons kosher salt
1 tablespoon black pepper
2 teaspoons garlic powder
Butcher's twine, 18 or so per squirrel
Cooking Instructions
Sharpen the forked ends of a green hardwood stick. Insert the sharpened ends of the forks into the rear legs of the cleaned squirrel. Use a couple pieces of string to lash the rest of the squirrel to the stick. Cut off any long tags of string, to prevent them from burning over the fire. Season the squirrel well on all sides.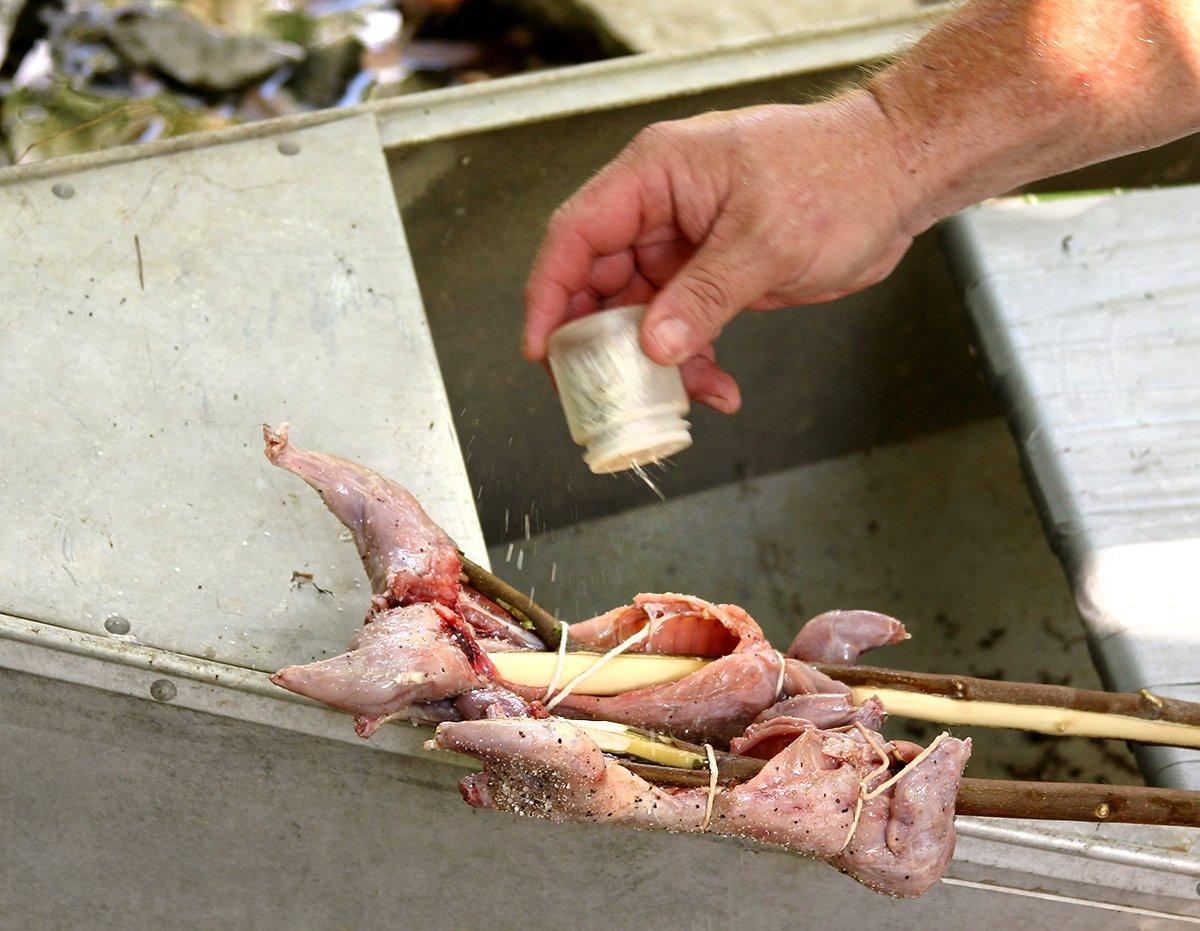 Place the butt end of the squirrel stick in the ground or under a large rock, then use another rock to prop the stick so that the squirrel hangs about 18 above the fire or bed of coals. As the squirrel roasts, rotate it every 10 minutes or so to cook evenly. Total cook times will vary according to how hot your fire is and how large or small the squirrel is, but 20 to 30 minutes of total cook time is a good starting point for a full-grown gray squirrel.