Cattail Stalk and Venison Stir Fry
Cattail stands are like nature's produce aisle. Depending on the season, just about every part of the cattail plant is edible. From roots (treat them like potatoes, roasted, boiled, fried) to the bloom (eat when green or use the pollen for soup and stew thickener or in baking), cattails can always feed you when you are hungry.
This recipe uses the tender base portion of the new shoots in a stir fry with sliced venison. Combined with a red onion for a bit of sweetness and color, this recipe is quick and simple. Serve it over rice for a full meal.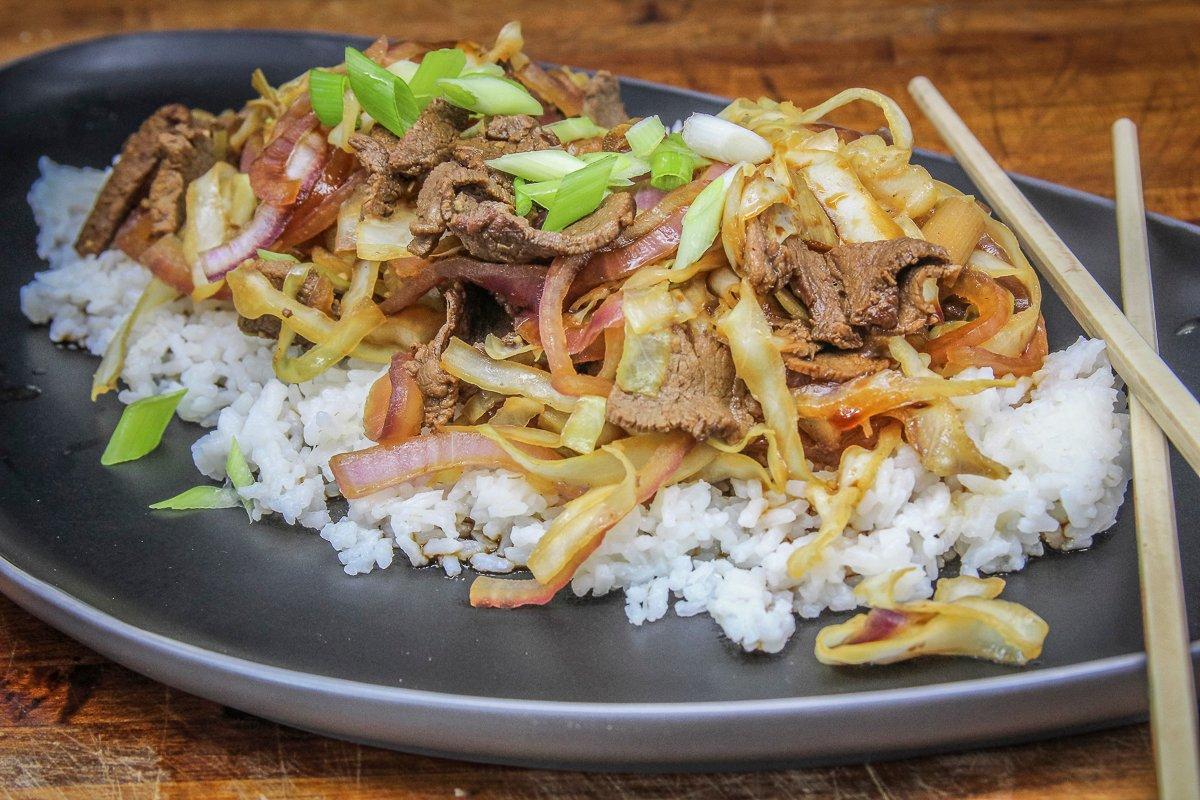 To collect the cattail stalks, simply use a sharp knife to cut through the stalk just above where it emerges from the ground. You might have to reach under the water's surface to do this. Peel the outer layers off the stalk, exposing several inches of the white base portion.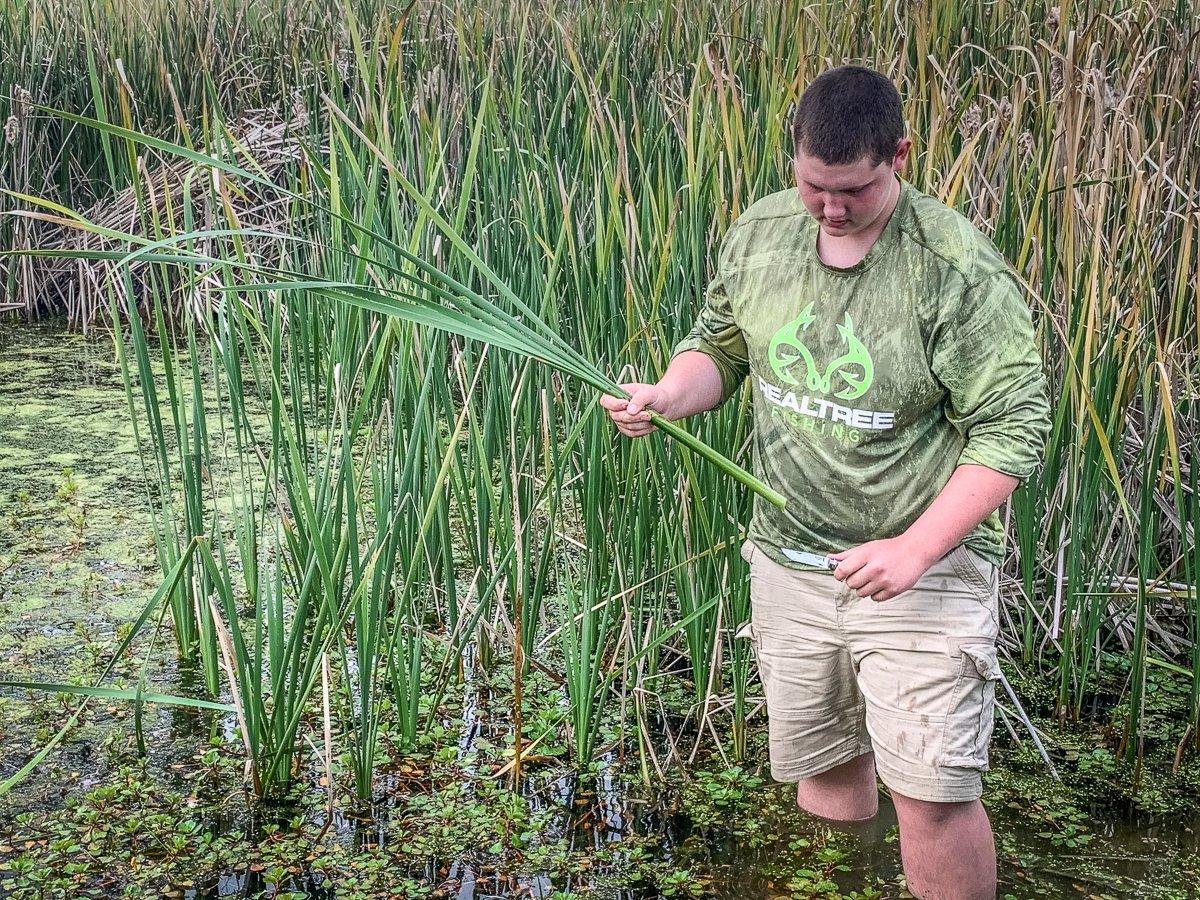 Cut off the white section and dice it into 1/2-inch bits for the recipe. You can use fresh stalks for the recipe, or, if you have made the Cattail Stalk Pickles before, try chopping some of those for an extra kick of flavor.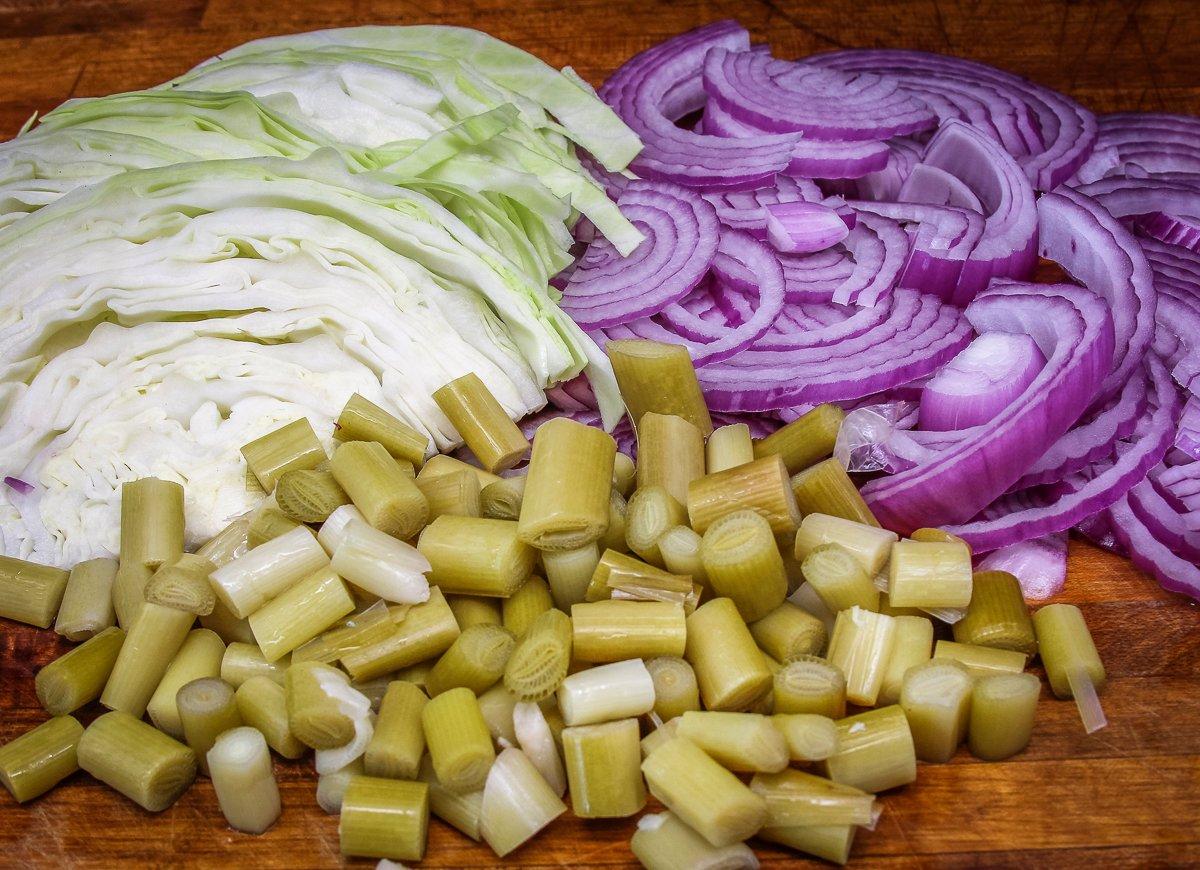 As with all wild foraging, make sure your collection area is clean and free of runoff pollution or pesticide use before harvesting.
Ingredients
1 to 2 pounds venison roast, sliced
3 tablespoons peanut oil
1-2 cups cattail stalk bases, cut into bite-sized pieces
1 large red onion, halved and sliced
2 cups thinly sliced cabbage
3 tablespoons soy sauce
1 tablespoon hoisin sauce
1 clove garlic, minced
Cooking Instructions
Slicing the venison while it is still partially frozen makes getting thin, even strips easy.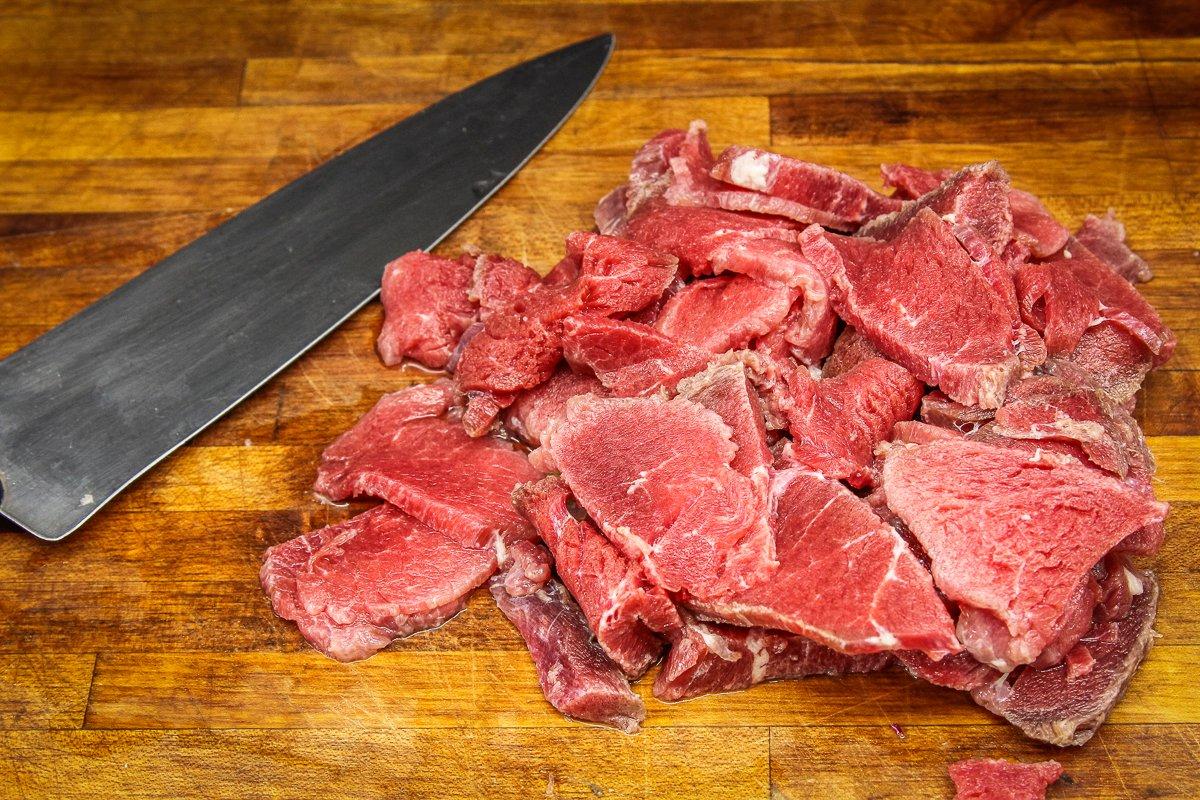 In a large pan or wok, heat the oil over high heat until it shimmers. Add the venison, and stir constantly for 1 to 2 minutes until browned.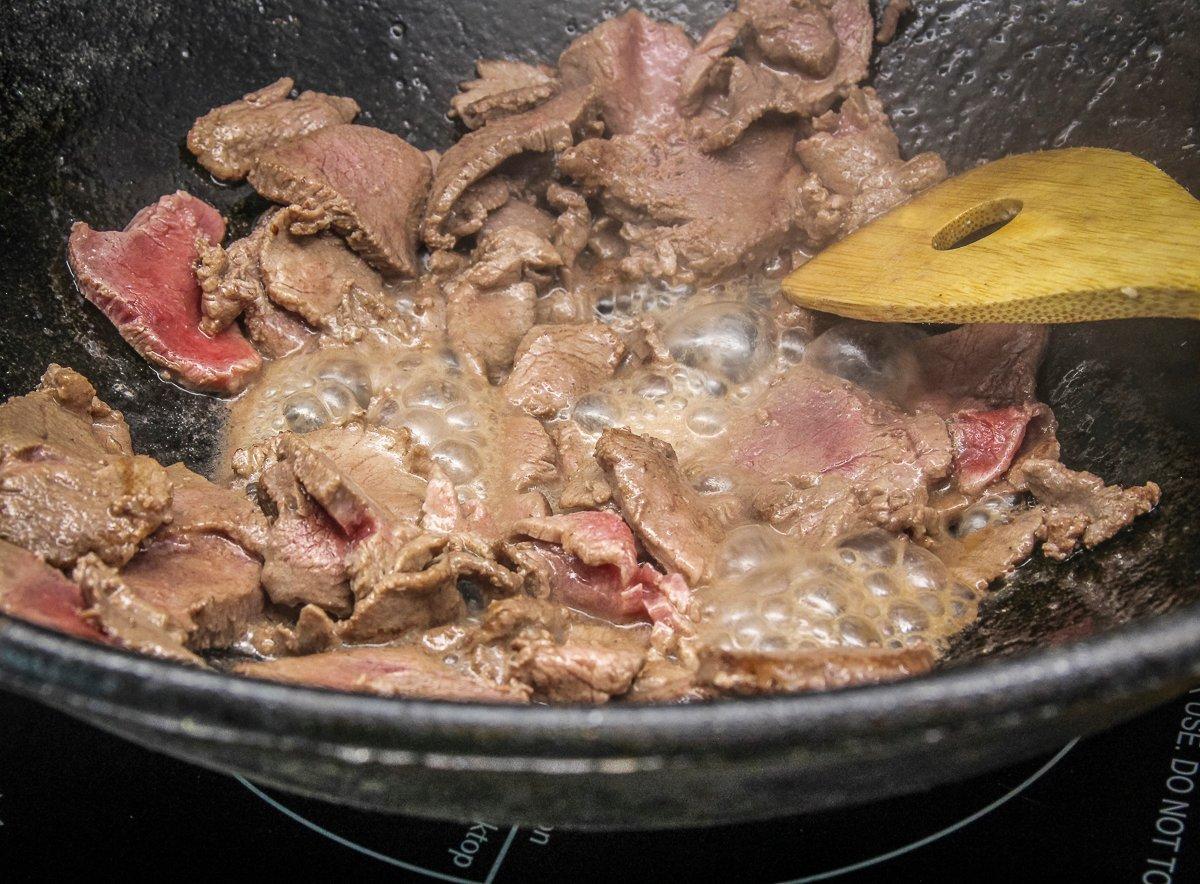 Add the cattail stalks and red onions and cabbage. Stir fry, moving constantly, for 4 to 6 minutes or until the onion and cattail are soft. Add the soy, hoisin and garlic. Stir well to combine.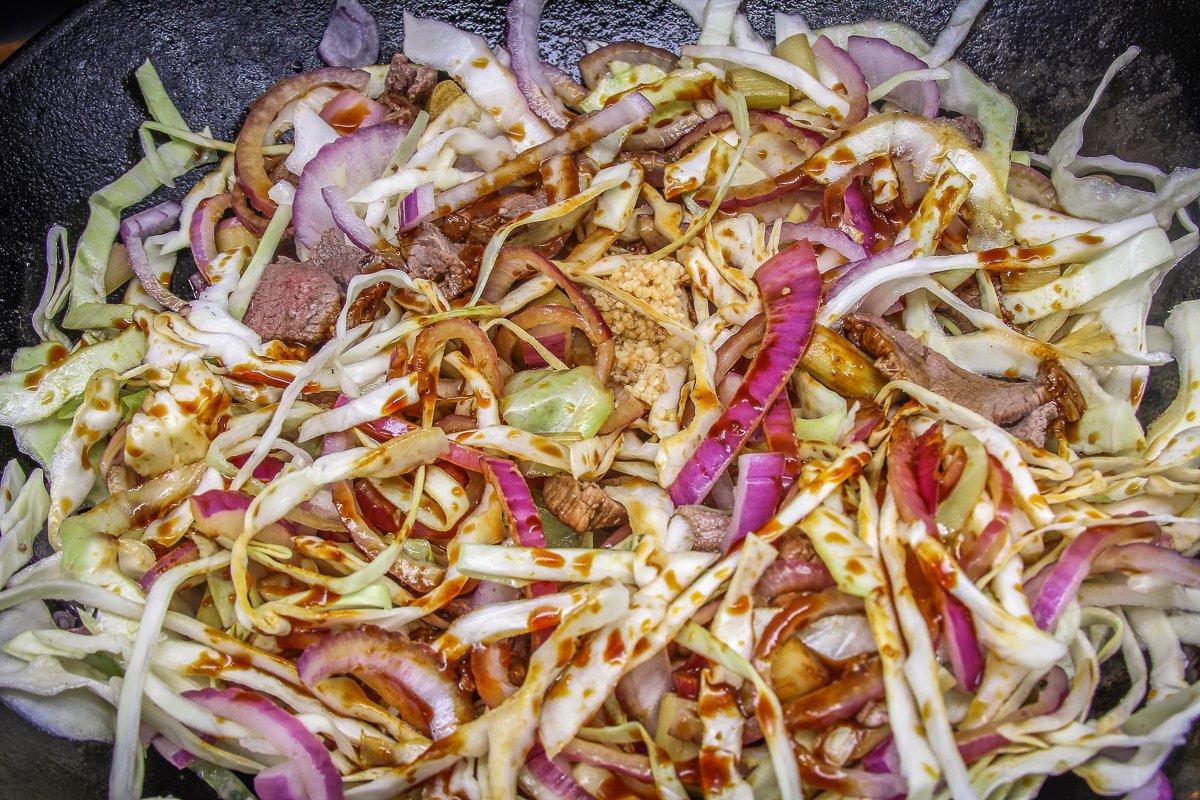 Serve over rice for a complete meal.