Coca-Cola Brined Fried Rabbit
Should you find yourself in Oxford, Mississippi, and you enjoy a great food city the way I do, then you will probably find yourself in one of chef John Currence's restaurants. I'm a huge fan of fried chicken, and the chicken at his City Grocery is one of my favorites. Chef Currence marinates the chicken in a blend of Coca-Cola and hot sauce, then gives it a batter dip before deep-frying. The result is a slightly sweet, spicy, super crunchy bird that you can't help but love.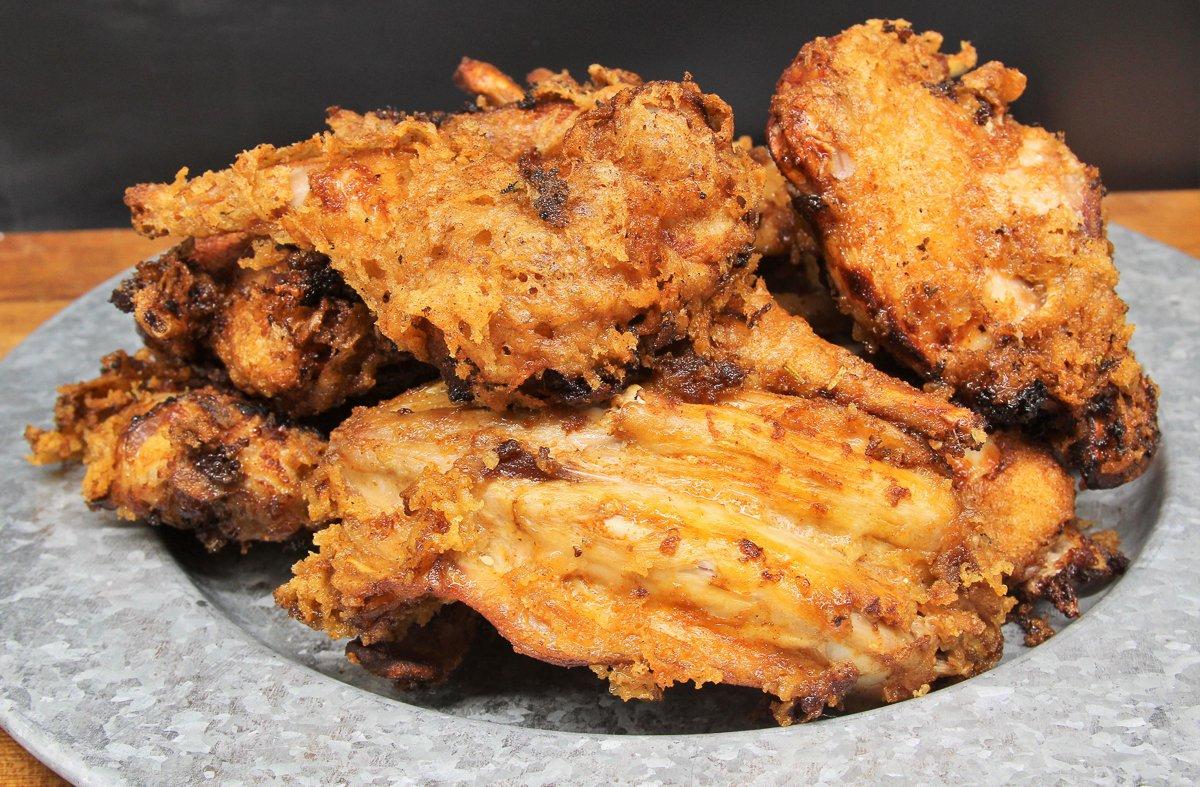 I based this recipe for fried rabbit directly on his City Grocery recipe, and it's become one of my favorite ways to eat rabbit. For the marinade, I hit the local Mexican grocery for Mexican-style Coca-Cola, made with cane sugar instead of the more common corn syrup we find here in the States. I think it makes a difference, but the recipe is still outstanding with any normal non-diet cola.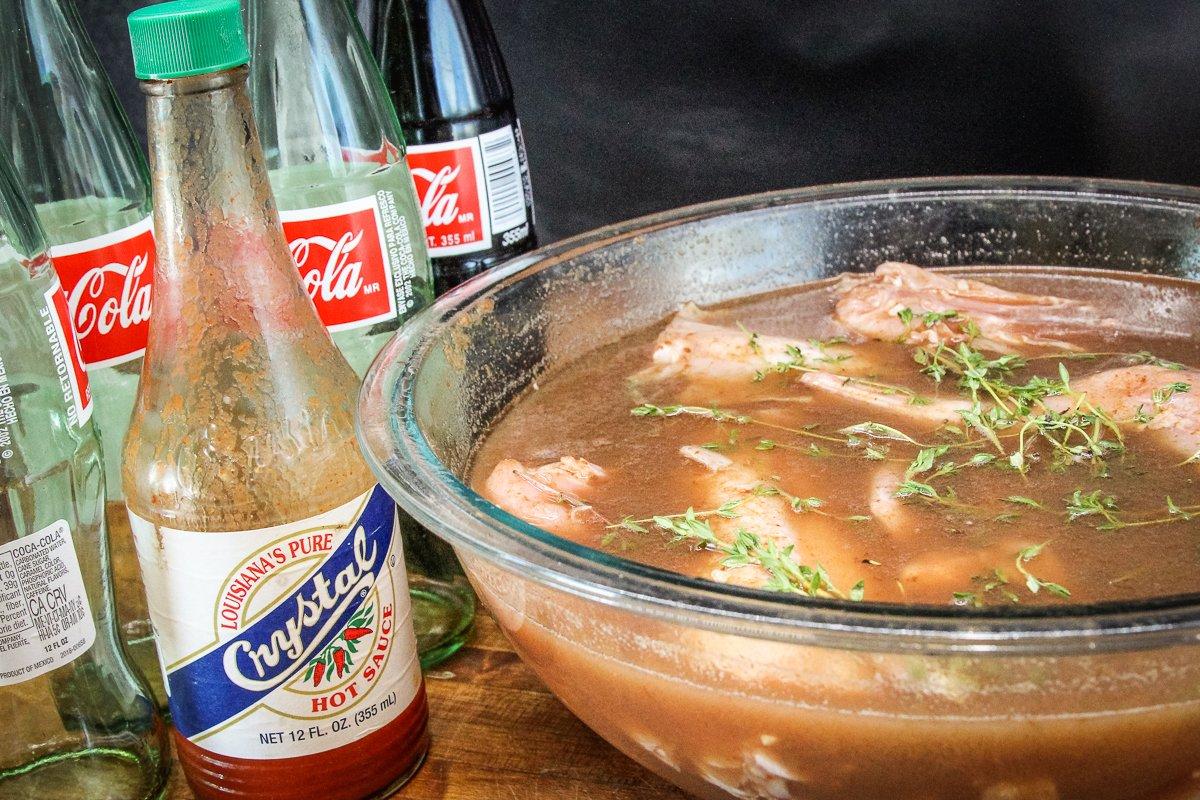 Ingredients
Rabbit and Brine
2 to 3 rabbits, quartered into leg and back sections
5 cups Coke, the Mexican version made with real sugar, if possible
10 sprigs fresh thyme
4 cloves garlic, minced
2 tablespoons Crystal hot sauce
1 tablespoon salt
Spice Rub
3 teaspoons salt
2 teaspoons smoked paprika
1 1/2 teaspoons ground dried sage
1 teaspoon cayenne pepper
1 teaspoon garlic powder
1 teaspoon onion powder
1/2 teaspoon dried rosemary
Batter
2 cups all-purpose flour
3 teaspoons baking soda
4 teaspoons salt
2 teaspoons black pepper
2 teaspoons cayenne pepper
1 1/2 teaspoons garlic powder
1 1/2 teaspoons onion powder
3 1/4 cups water
3/4 cup peanut oil
Frying
8 cups peanut oil
2 cups lard
Cooking Instructions
Start by mixing the brine ingredients. Add the rabbit and refrigerate for 4 to 6 hours.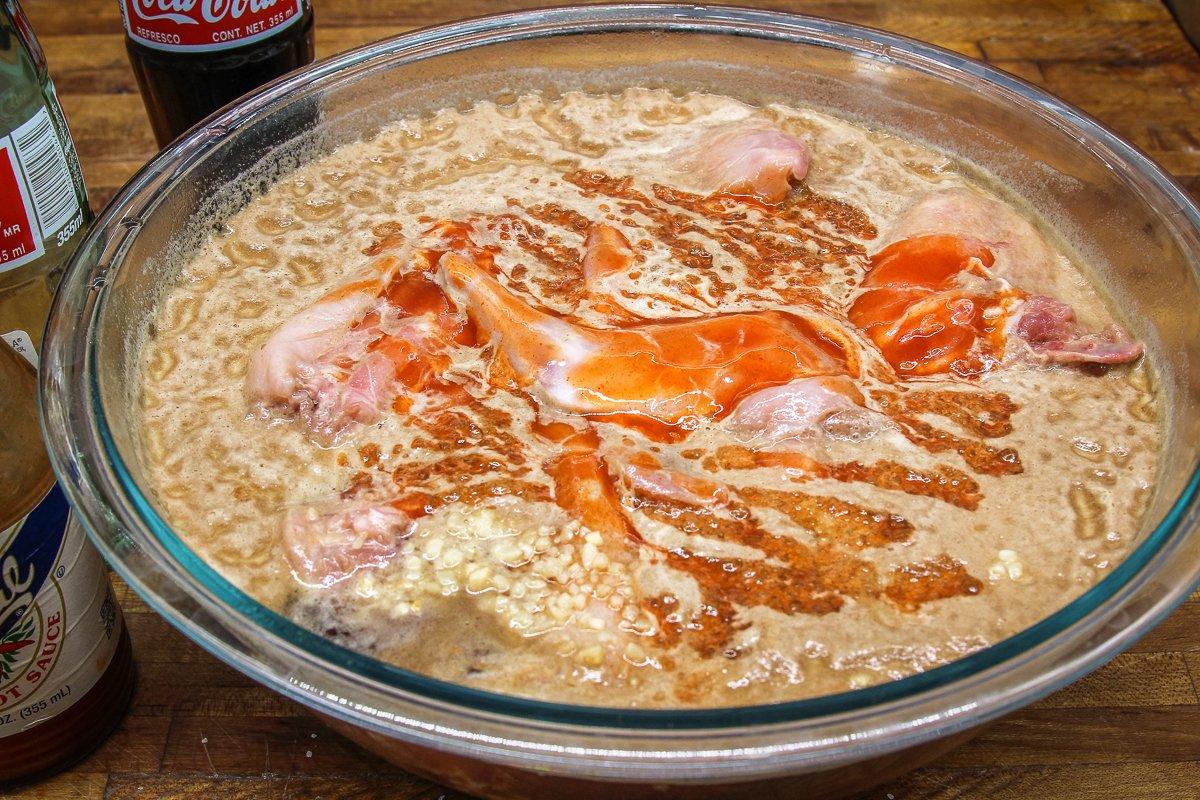 Blend the ingredients for the spice rub.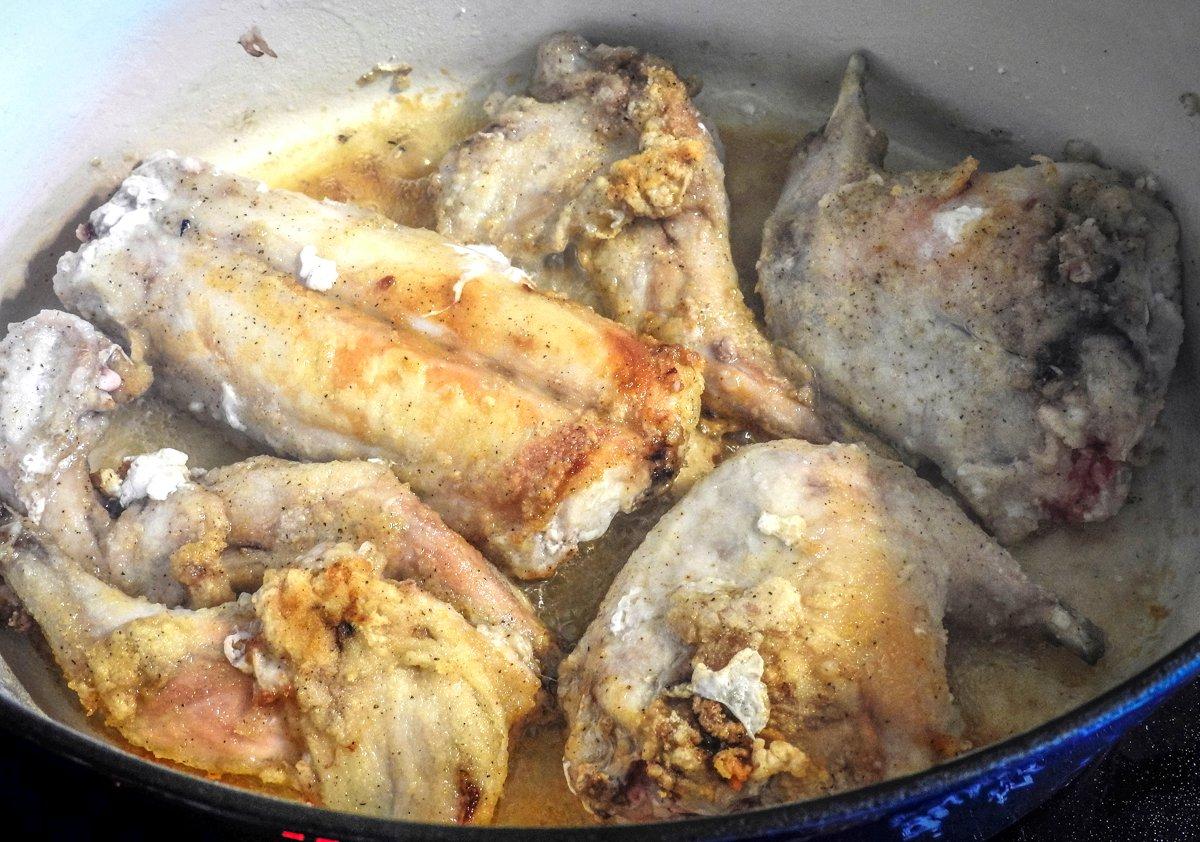 Heat 8 cups of peanut oil and 2 cups of lard in a large Dutch oven or heavy cast-iron chicken fryer pan.
Drain the marinade from the rabbit and pat the sections dry with paper towels.
Rub the spice mixture onto the rabbit, using your fingers to work it into the surface of the meat.
Blend the batter ingredients in a large bowl. Once your oil reaches 350 degrees, dip the rabbit, one piece at a time, into the batter mixture. Lift the rabbit from the batter and allow the excess to drip back into the bowl. If doing 3 rabbits, you might need to double the batter recipe.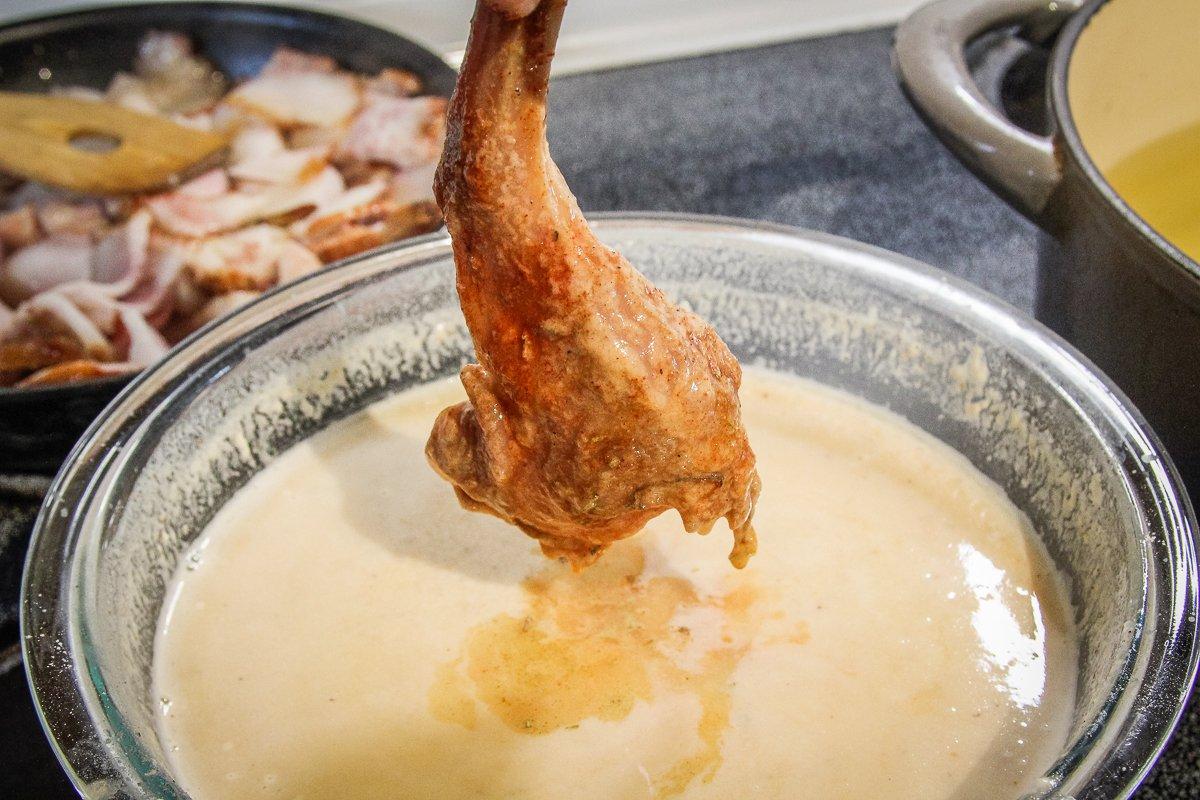 Gently drop the dipped rabbit pieces one at a time into the hot oil. Fry in batches to prevent overcrowding the pan. Fry for 3 to 4 minutes, then use tongs to turn each piece of rabbit to prevent it from overbrowning on one side. Continue frying for another 4 to 6 minutes. Front legs might take a little less time than back and hind leg sections.