Creamy Rabbit, Bacon and Mushroom Casserole
Growing up in the river bottoms of western Kentucky, we'd hunt just about every weekend of rabbit season. On occasion, we would end up with a swamper or two along with our regular take of cottontails. The swamp rabbits were larger, tougher, and needed a bit of extra time in the pan to make them tender.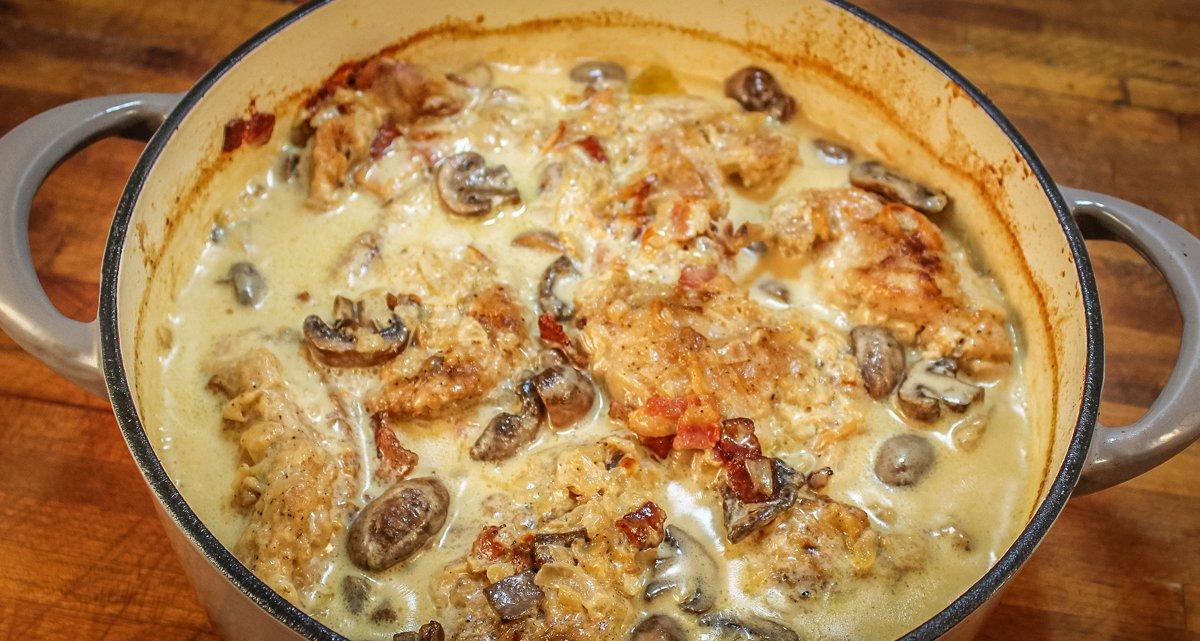 We like to serve this recipe over wide egg noodles tossed with a bit of butter or olive oil to make it a meal. If you have morels, try them in this one. If you don't, find some local mushrooms at a farmer's market near you or just use your favorites from the grocery.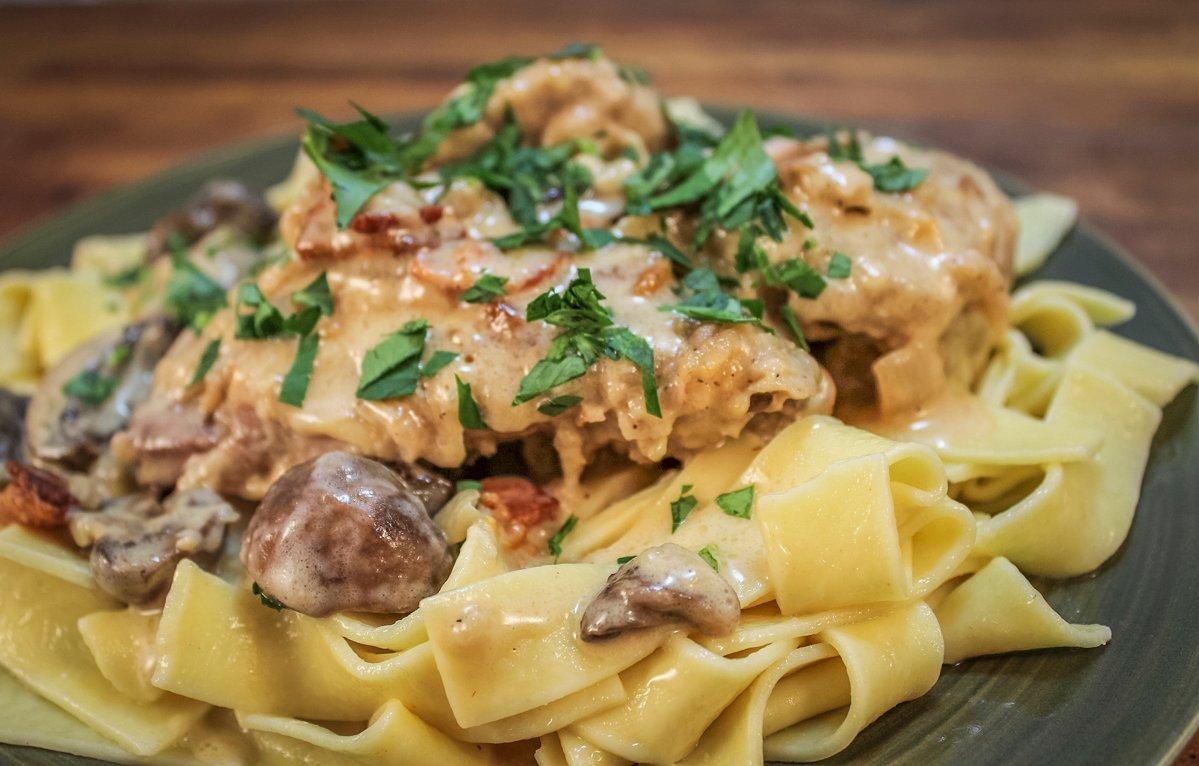 Ingredients
2-3 rabbits, sectioned
1 cup all-purpose flour, seasoned with 1 tablespoon salt, 1 tablespoon black pepper, and a teaspoon of paprika
Sauce
2 cups white wine (or chicken broth)
2 cups heavy cream
2 sweet onions, diced
6 slices of bacon, diced
16-ounces of mushrooms, sliced
8-ounces smoked gouda cheese, shredded
1 clove garlic, minced
1 teaspoon black pepper
1 teaspoon paprika
3 tablespoons butter
2 tablespoons flour

Cooking Instructions
In a heavy skillet, melt three tablespoons of butter over medium-high. heat Add the diced onions and salt lightly. Sautee the onions until soft and translucent. Add the garlic and sliced mushrooms. Cover the skillet and reduce heat to a simmer. Cook until mushrooms are soft and onions are carmalized.
In a heavy Dutch oven, render the diced bacon until crisp. Remove and reserve. While bacon cooks, toss the rabbit in seasoned flour mixture. Brown the rabbit, a few pieces at a time, in the bacon grease over medium-high heat. Cook for two minutes per side or until the rabbit takes on a golden color. Remove each batch to a warm plate and continue cooking until all of the rabbit has been browned. Once all of the rabbit has cooked, return it to the Dutch oven, layering if necessary. Turn off the heat and cover the pot to keep the rabbit warm.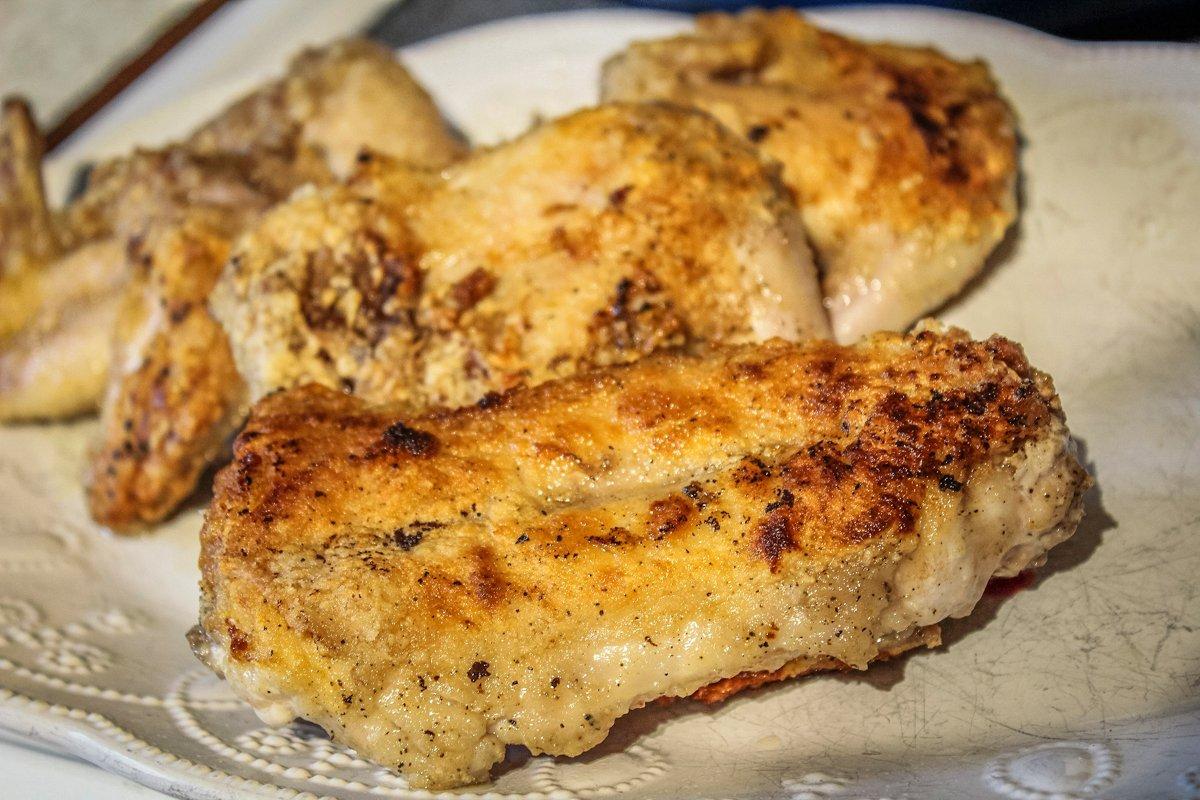 To the onions and mushrooms, add two tablespoons of flour. Stir well. Pour in two cups of white wine or chicken stock. Bring to a boil. Once sauce starts to thicken, add the heavy cream and season with black pepper and paprika. Add the shredded gouda cheese and cooked bacon. Stir well.
Pour the sauce over the browned rabbit in the Dutch oven. Cover the pot with a tight-fitting lid and transfer to a pre-heated 325 degree oven. Bake 90 minutes or until rabbit is tender. Older, larger rabbits or hares might take the full 90 minutes, younger, smaller rabbits less time. Start checking after 60 minutes by piercing a larger piece of rabbit with a fork to see if it pulls easily from the bone. Serve over egg noodles or rice.