Crispy Bourbon Fried Wild Turkey Recipe
Even though its far from an authentic Chinese dish, I enjoy the Bourbon Chicken at most Chinese restaurants. The combination of crispy fried chicken, sweet bourbon sauce and the kick of heat from chili flakes is just good eats.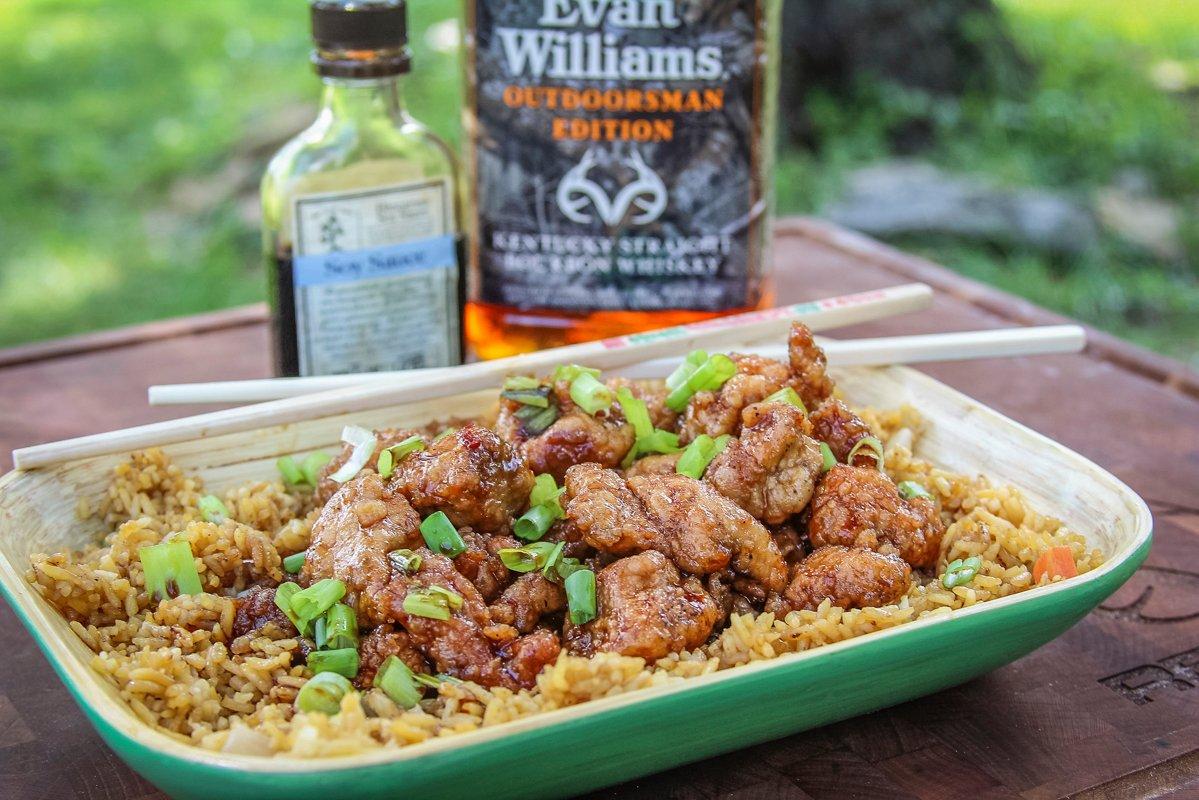 We recreate the recipe at home using wild turkey breast. We stir fry the corn-starch-coated turkey bites in our Lodge cast-iron wok over our camp burner outdoors to cut down on smoke and get the high heat necessary for a good stir fry.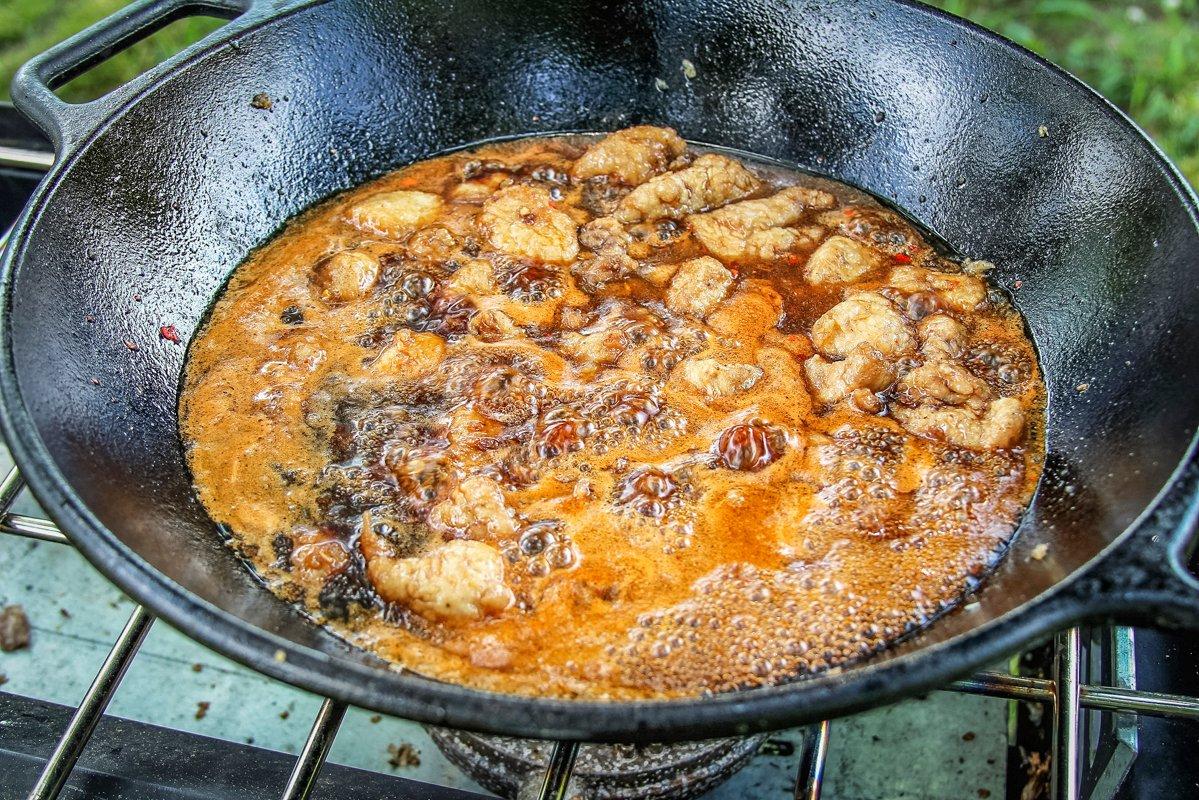 As with all stir fries, the cooking moves quickly. Premeasure all ingredients and have them on hand while you cook. Serve the turkey over fried rice and top with diced scallions.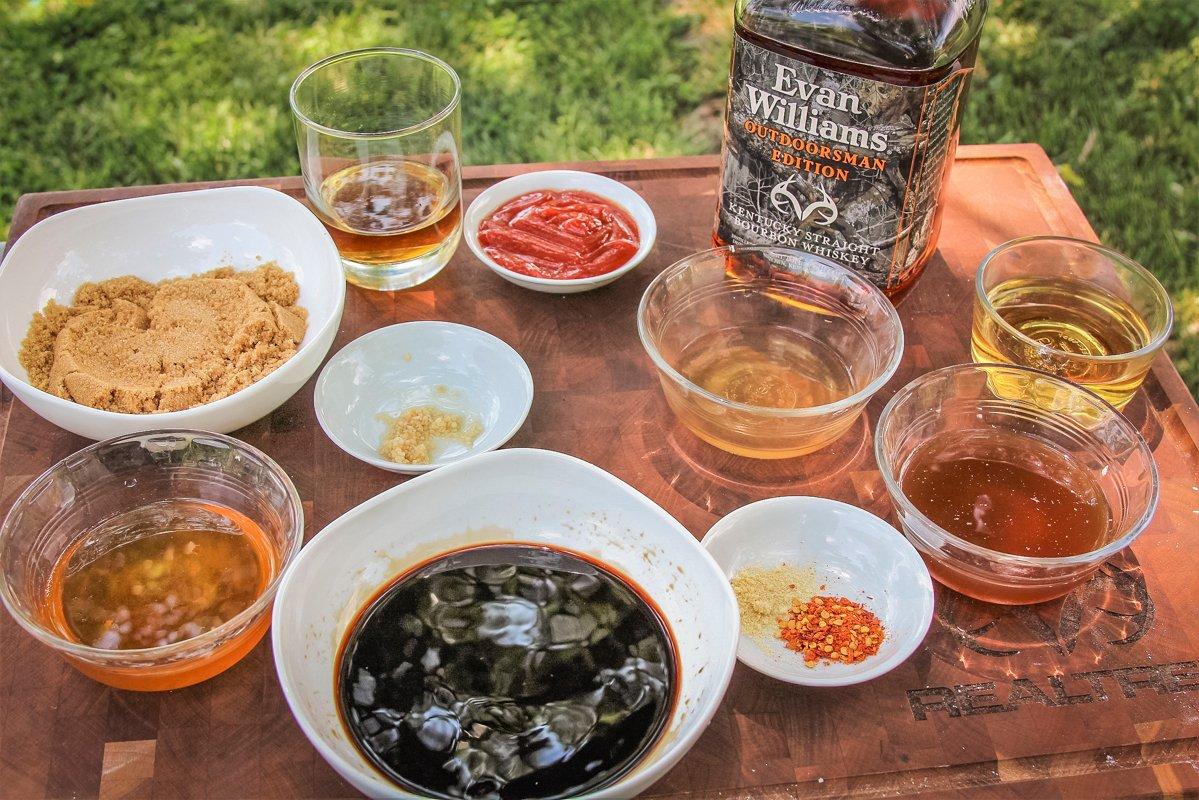 Ingredients
1 side of a wild turkey breast, cut into bite-sized pieces
3/4 cup corn starch, seasoned with 2 teaspoons each of salt and pepper
8 tablespoons peanut oil, divided
2 cloves garlic, minced
½ cup apple juice
½ cup Evan Williams bourbon
½ cup chicken broth
2/3 cup soy sauce
1/3 cup ketchup
2 tablespoons apple cider vinegar
½ cup packed light brown sugar
½ cup honey
½ teaspoon onion powder
½ teaspoon ground ginger
1 teaspoon crushed red pepper flakes (optional)
Diced scallions for garnish
Cooking Instructions
Cut the turkey breast into bite-sized pieces. Sprinkle the seasoned corn starch evenly over the turkey breast and toss to coat each piece well with starch. Heat half the oil in a wok over high heat. Stir fry half the wild turkey breast for 7 to 10 minutes until golden brown and just cooked through. Remove the turkey from the wok to a large bowl, add remaining oil to wok and repeat with the remaining turkey.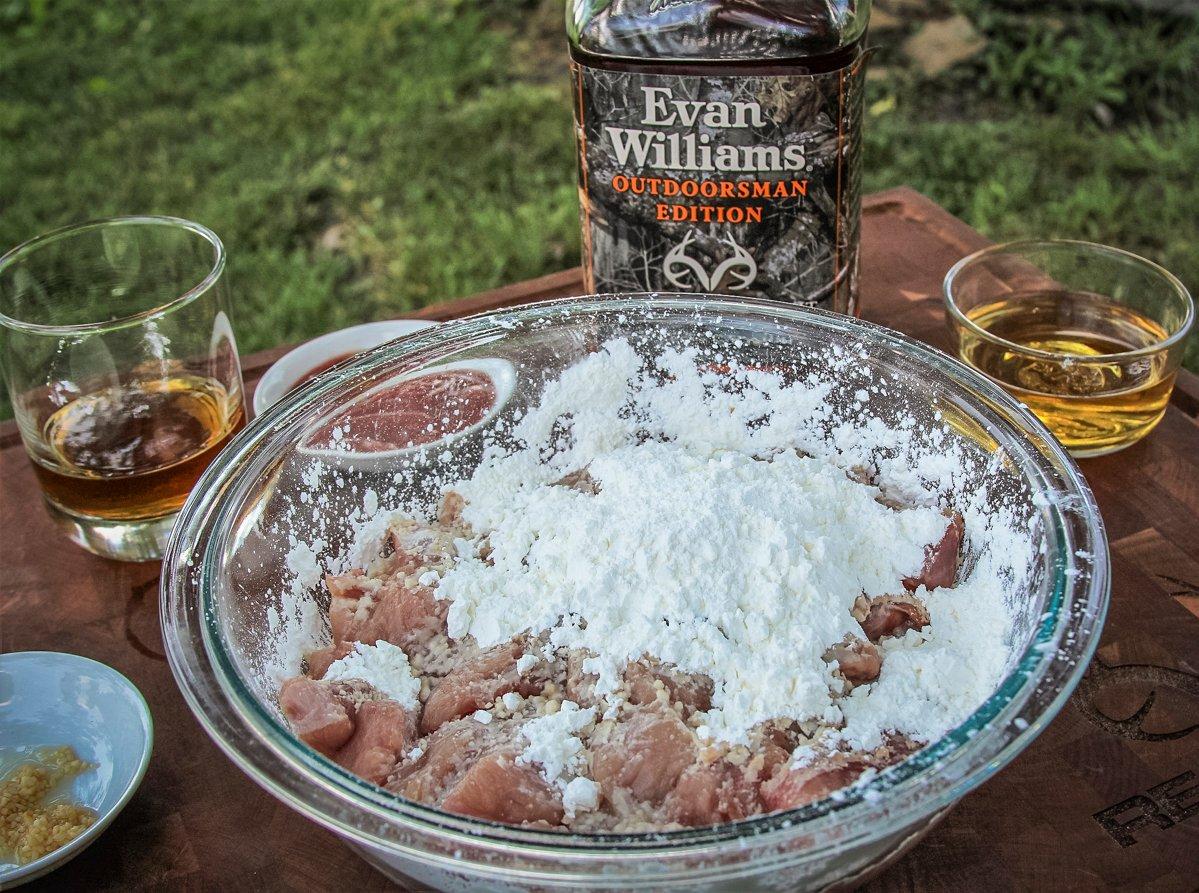 As the turkey cooks, mix the sauce in a large bowl with remaining ingredients (except scallions). Once the second batch of turkey is cooked, return the first batch to the wok.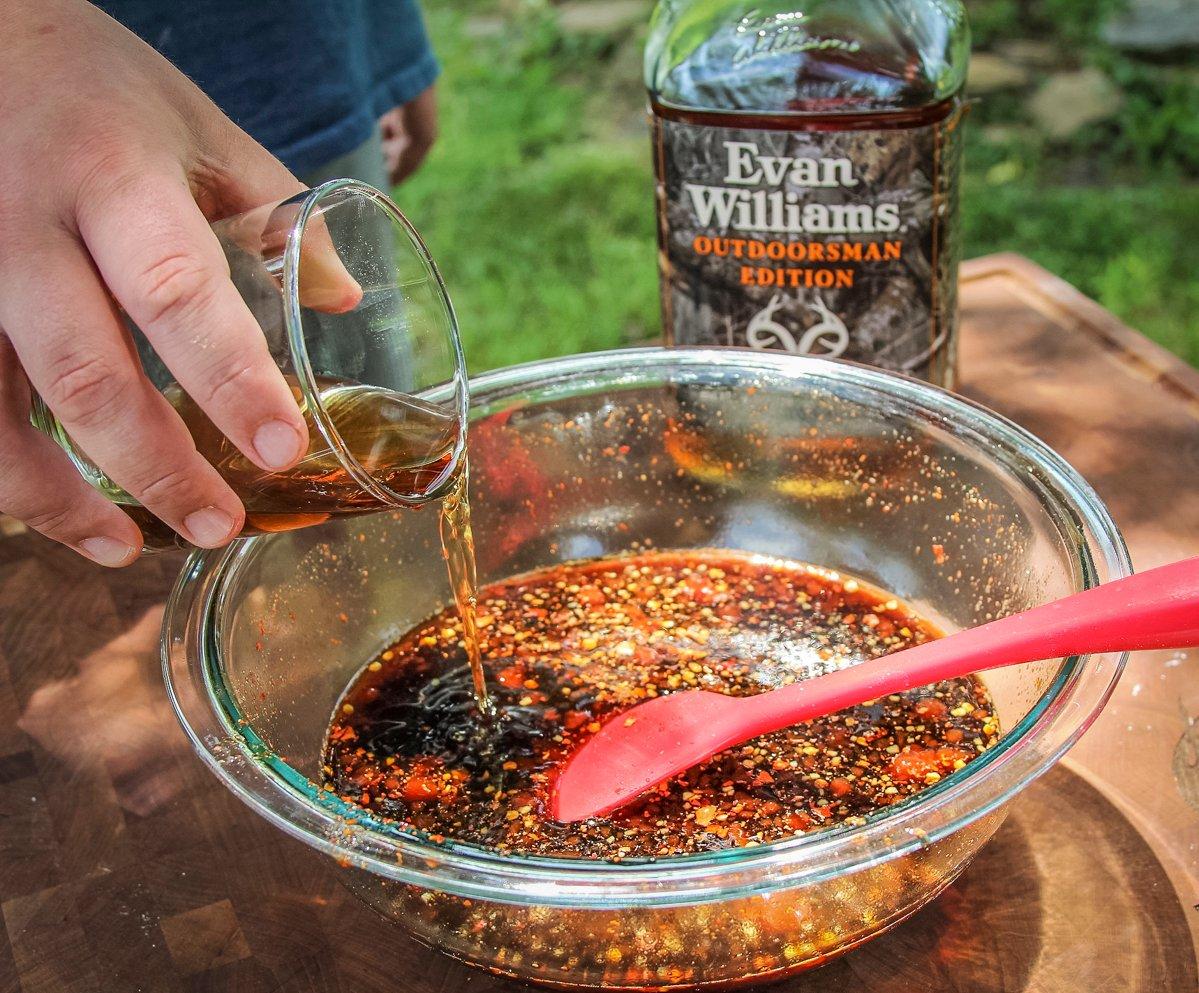 Pour over the sauce and bring to a boil. Cook an additional 6 to 10 minutes until the sauce thickens. Serve the turkey over fried rice and top with diced scallions.