Crispy Buffalo-Style Catfish Sandwich with Slaw and Blue Cheese Recipe
Buffalo sauce coats crispy fried catfish fillets in this crowd-pleasing recipe. A bit of Cajun spice in the catfish dredge pairs nicely with the spicy sauce. Top the fish with a serving of creamy cole slaw to cool things back down. For even more flavor, we like to sprinkle on a few blue cheese crumbles over the slaw.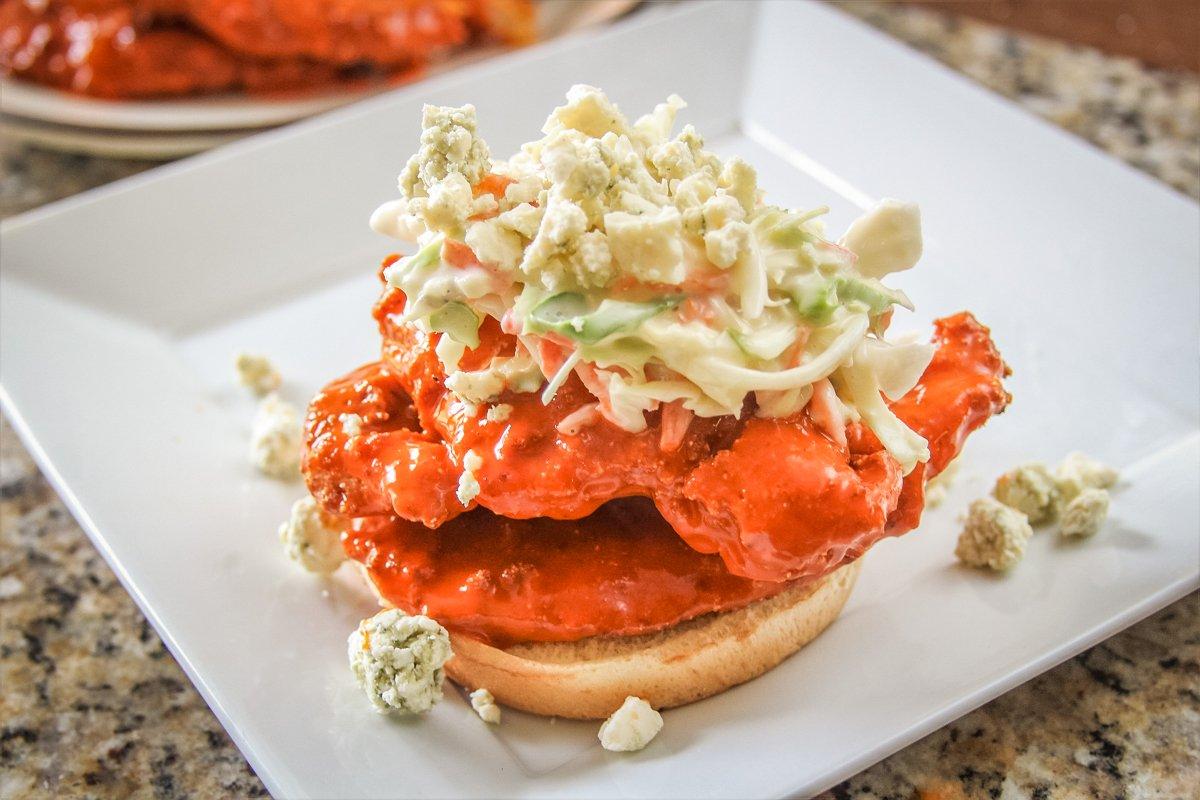 Ingredients
3 pounds of catfish fillets
2 cups fine cornmeal
1 cup flour
2 tablespoons Cajun Seasoning
2 cups buttermilk
2 cups Buffalo Wing Sauce (use your favorite or make your own with this recipe)
Prepared creamy cole slaw
4 ounces blue cheese crumbles
Buns
1 qt peanut oil for frying
Cooking Instructions
Heat the oil to 350 degrees.
While the oil heats, blend the cornmeal, flour, and Cajun seasoning in a shallow dish. Dip the fillets in buttermilk, then dredge in the cornmeal blend. Move the dredged fillets from the cornmeal to a wire rack to rest while you dredge the remaining fillets. The resting period allows the crust to set on the fillet, helping it to stay on the fish during the cooking process.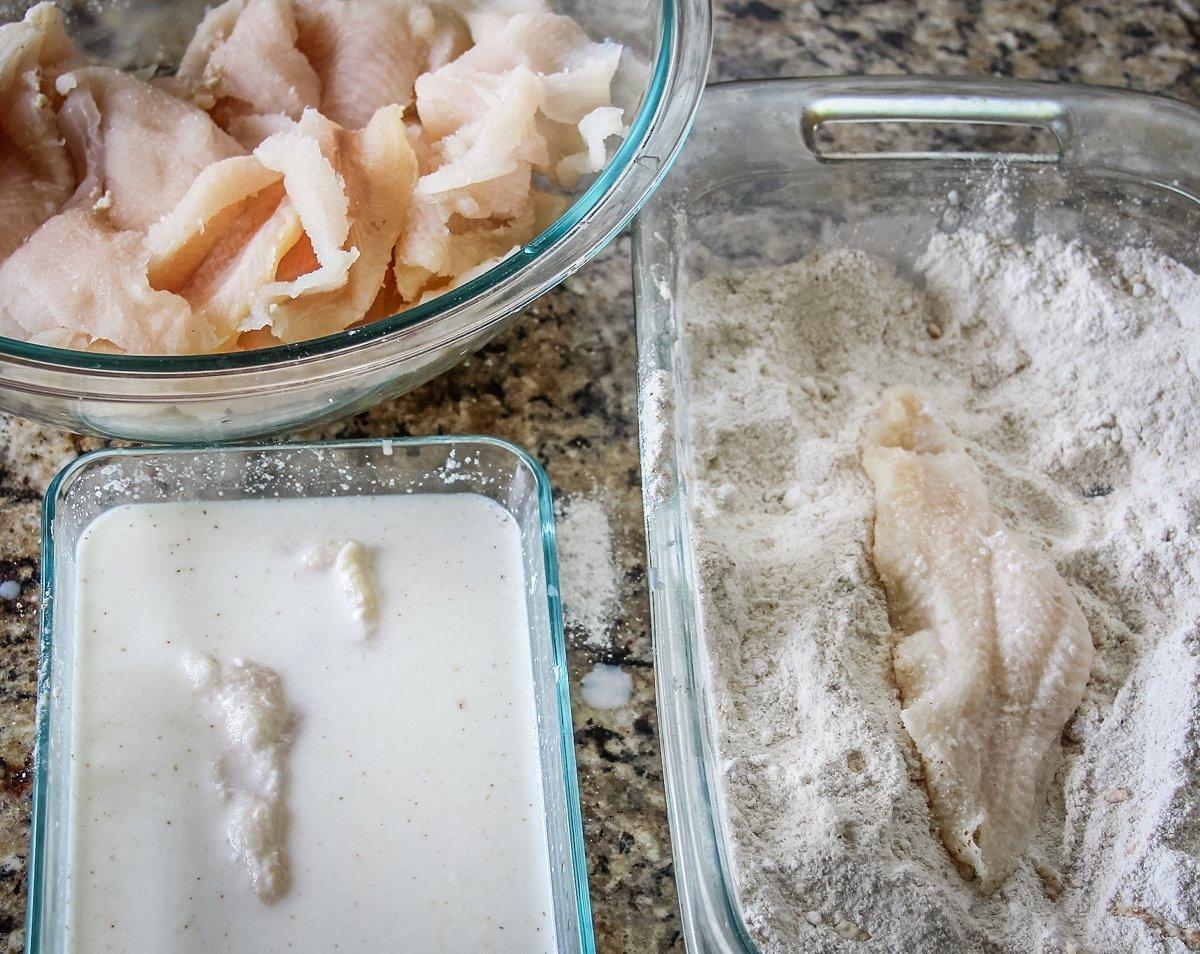 Transfer each batch to a wire rack while the remaining catfish cooks.