Crispy Sesame Sticky Squirrel Wings
My youngest son and his mountain feist squirrel hunt this time of year like the good Lord himself commanded it. That means we eat a lot of squirrels. When we clean our squirrels, we often package the front legs separate from the backs and hindquarters. The latter get fried, smoked, and added to soups, stews, burgoos, and dumplings. The former get cooked up in a variety of ways and served as appetizers. We call them squirrel wings since they sort of resemble a chicken wing when cooked and share a similar easy-to-grip bone handle, making them the perfect party snack food.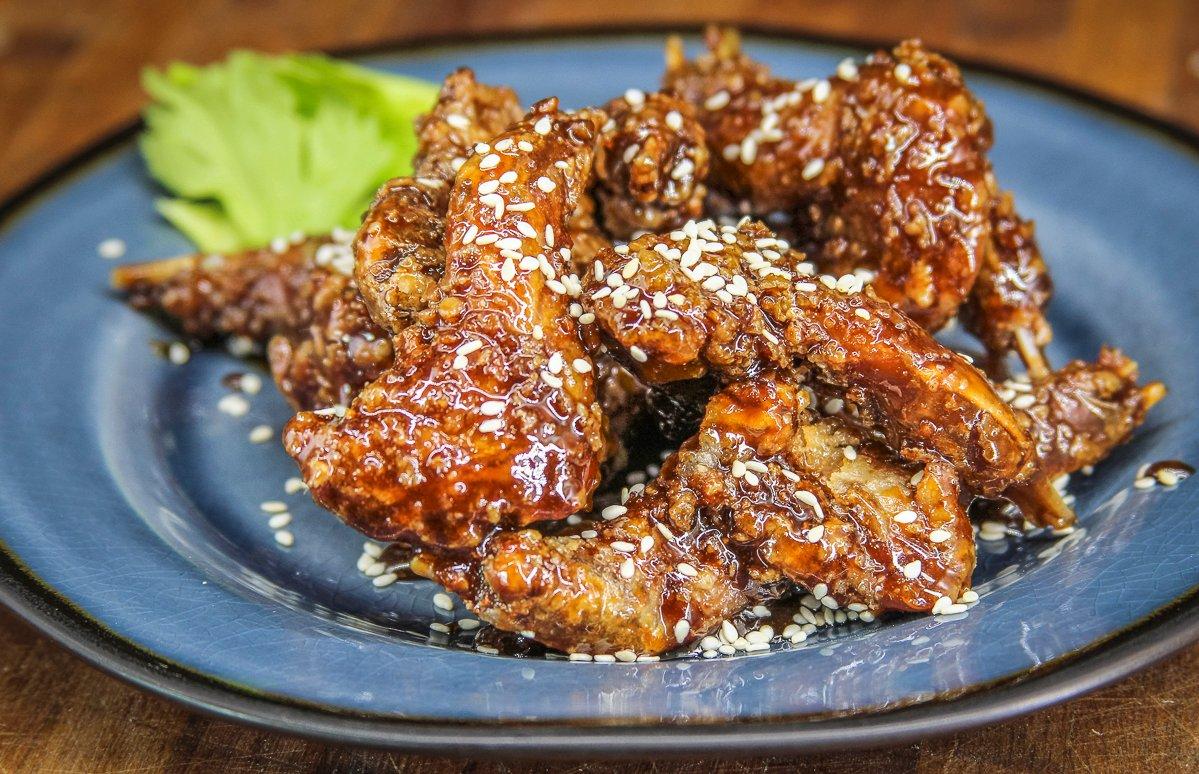 This recipe is a quick and easy stovetop version that turns out sweet, savory, crisp squirrel legs perfect for serving up at your next get-together. If you happen to take a few young gray squirrels, you can use the hindquarters for this dish as well.

Ingredients
8 to 12 squirrel front legs
Oil for pan-frying
1 teaspoon white pepper
1/2 cup cornstarch
1 to 2 tablespoons sesame seeds for garnish
Sauce:
1/2 cup soy sauce
1/4 cup mirin
1/4 cup rice wine
1/4 cup sugar
1 clove garlic, grated
1 teaspoon Chinese five-spice powder
Cooking Instructions
Heat 1/2 inch of vegetable oil in a skillet over medium heat. Season the legs with white pepper, then coat them with cornstarch.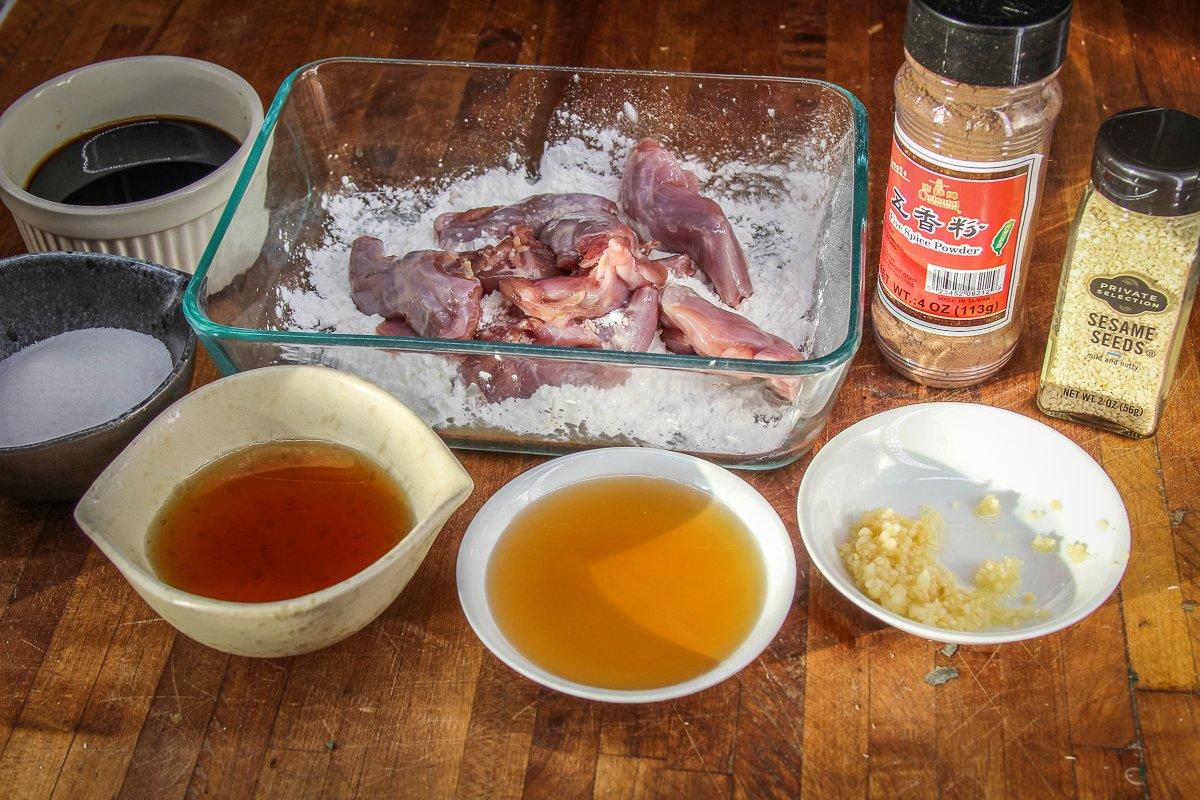 Fry the legs 5 to 6 minutes per side or until just cooked through and brown and crispy on the surface. Fry in batches to prevent overcrowding the pan.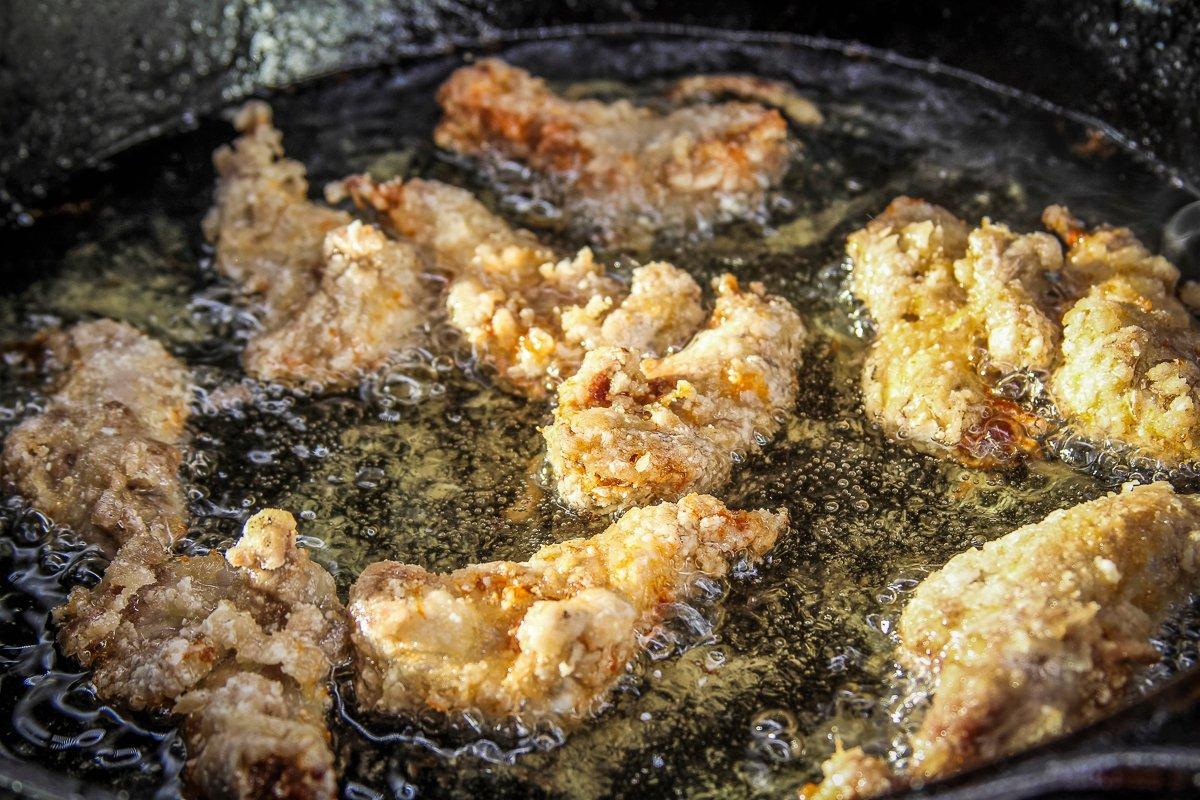 While the squirrel cooks, in a separate pan, add the soy sauce, mirin, rice wine, sugar, garlic, and five-spice powder. Stir to combine and bring to a boil.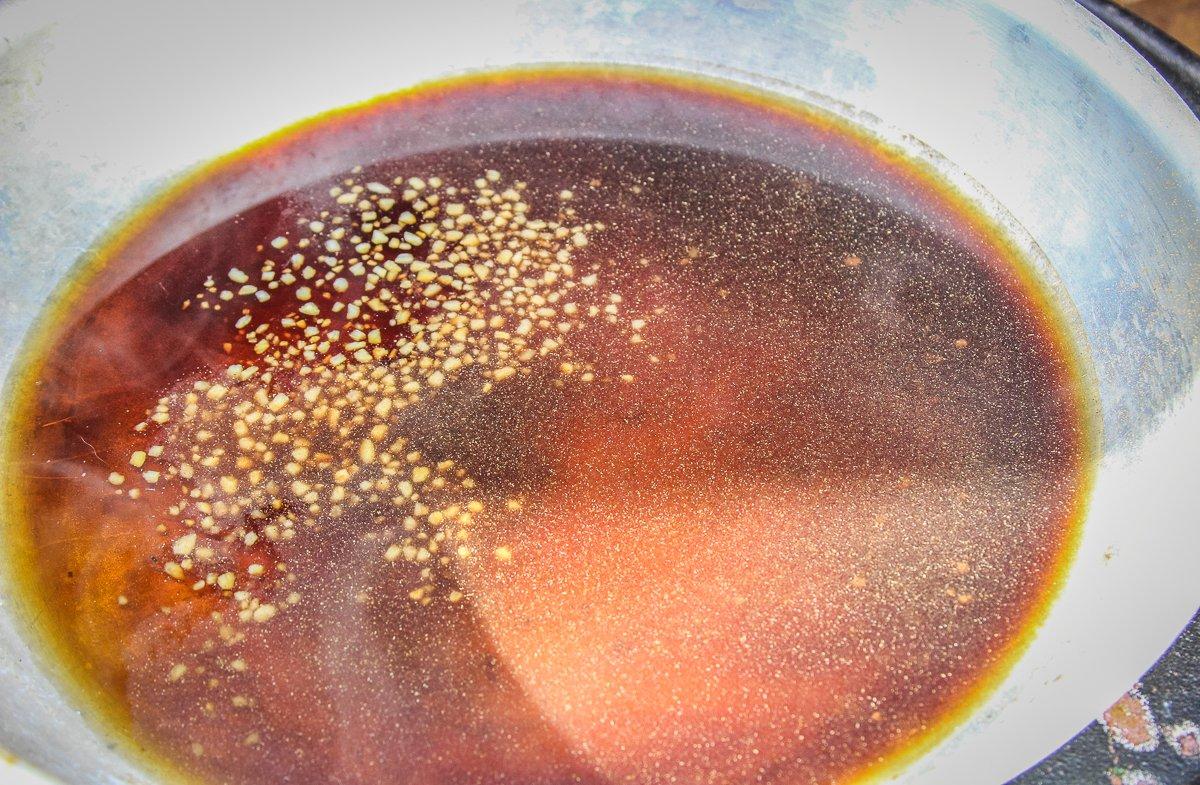 Reduce the heat and simmer until the sauce thickens. Add the fried legs to the saucepan and toss to coat evenly. Sprinkle on the sesame seeds and serve immediately.