Crunchy Korean-Style Fried Quail
Korean-style fried chicken is spicy, crispy, and super flavorful. The spice comes from gochujang chile paste, available at large markets or online, and the crunch comes from the cornstarch coating.
This same cooking method works well for quail. Skin on is best for extra flavor and crispiness, but skinned quail breasts will work, too, and cook faster than whole birds.
Serve this dish for a main-course dinner, or as an appetizer.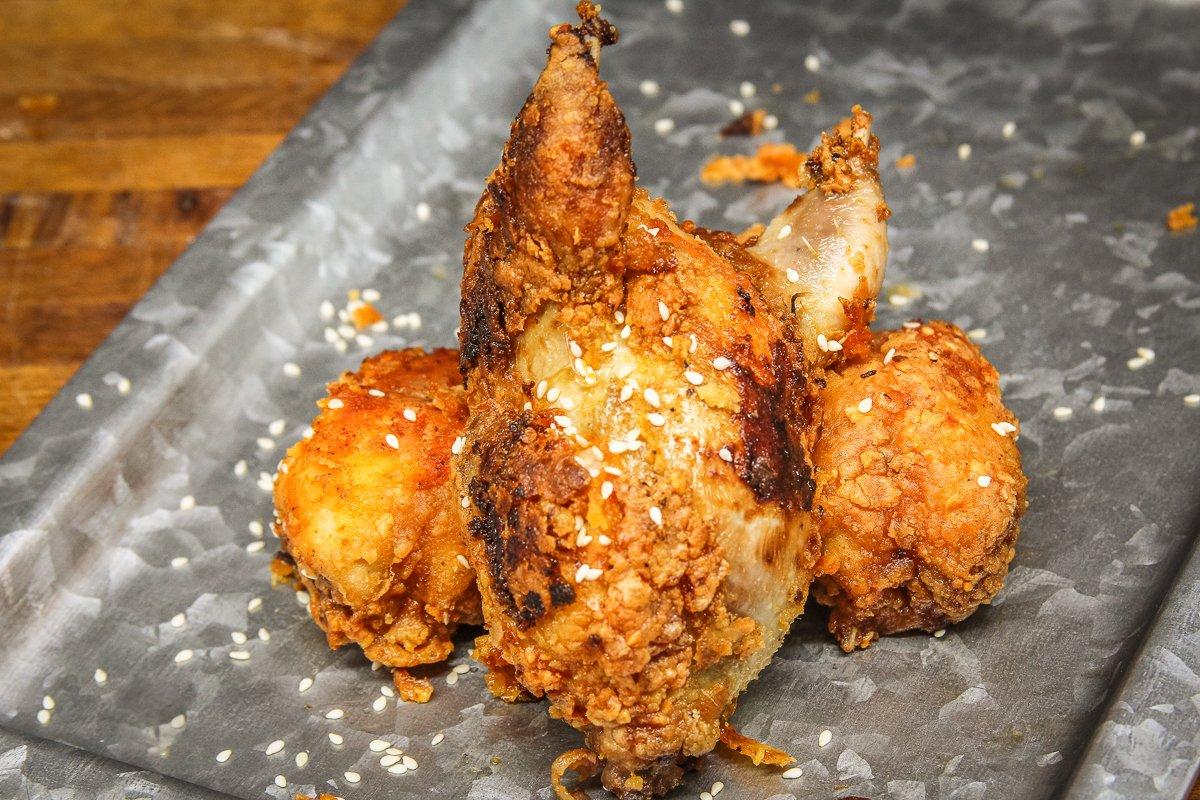 Ingredients
6 to 8 whole quail, skin on, or 8 to 10 skinned quail breasts
1 small yellow onion, grated
2 cloves garlic, minced
2 teaspoons salt, plus more for the coating mixture
1 teaspoon black pepper, plus more for coating
4 tablespoons Korean chile paste (gochujang)
2 tablespoons tomato ketchup
Juice of 1/2 lemon
1/4 cup brown sugar
2 tablespoons toasted sesame seeds, plus more for garnish
1 cup cornstarch
1/2 cup all-purpose flour
Oil for deep frying
Cooking Instructions
Combine the grated onion, garlic, salt, and pepper in a large bowl. Add the quail and toss well to coat. Cover and refrigerate for 1 to 2 hours.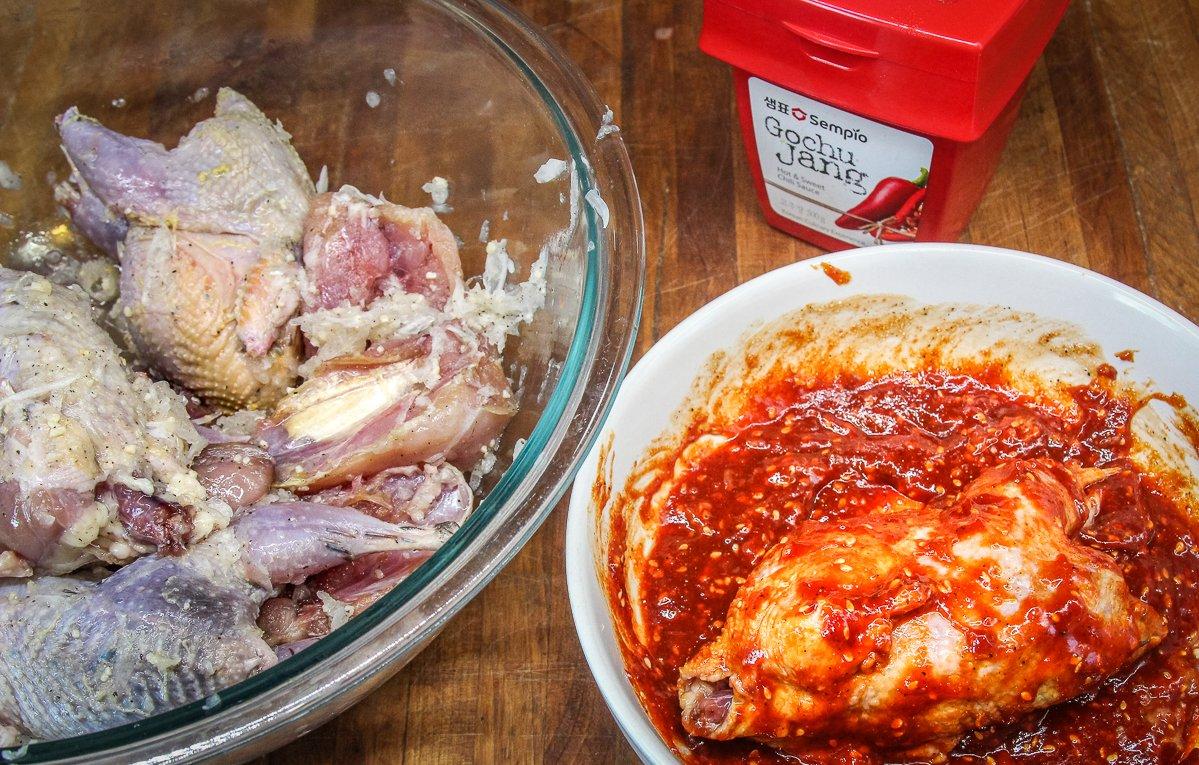 In a separate bowl, mix the chile paste, ketchup, lemon juice, brown sugar, and sesame seeds. Drop the quail, one at a time, into the bowl and use your fingers to rub the seasoned paste into the quail skin. Set aside and repeat until all quail are coated.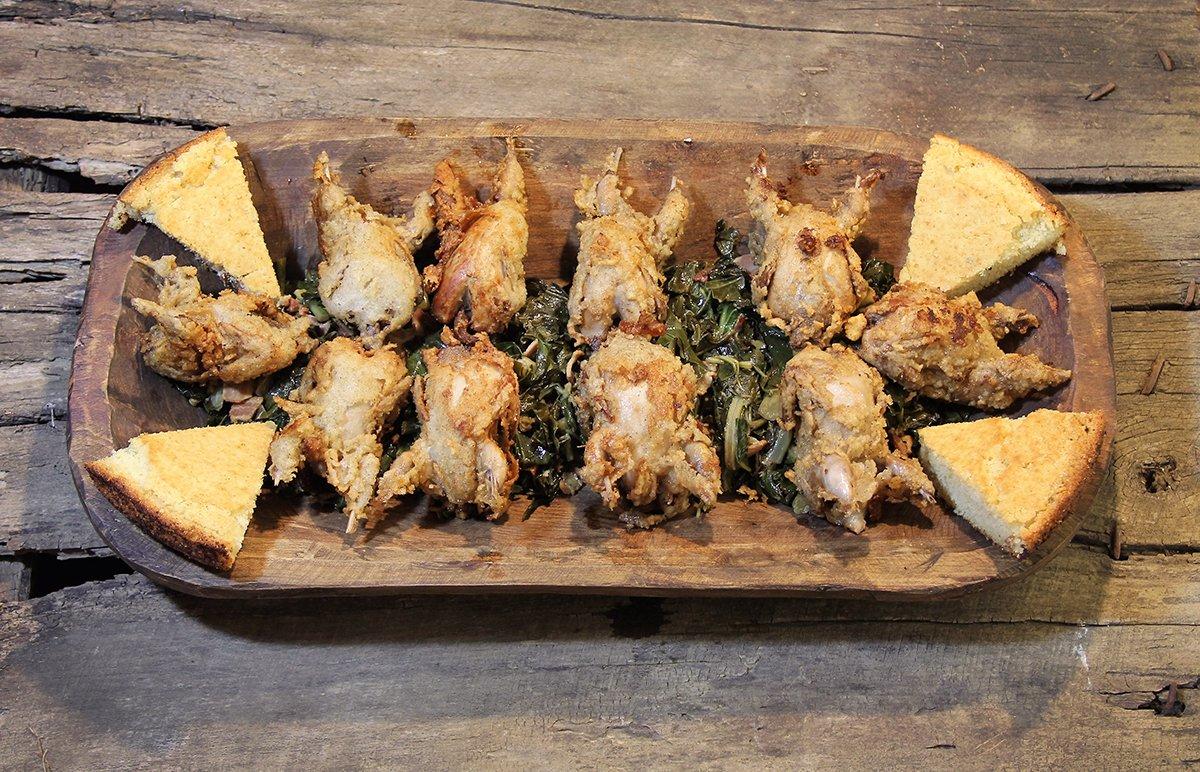 Mix the cornstarch and flour. Add salt and pepper to taste. Heat 1/2 inch of oil in a large cast-iron skillet. Dredge the quail in the cornstarch-flour mixture, coating well.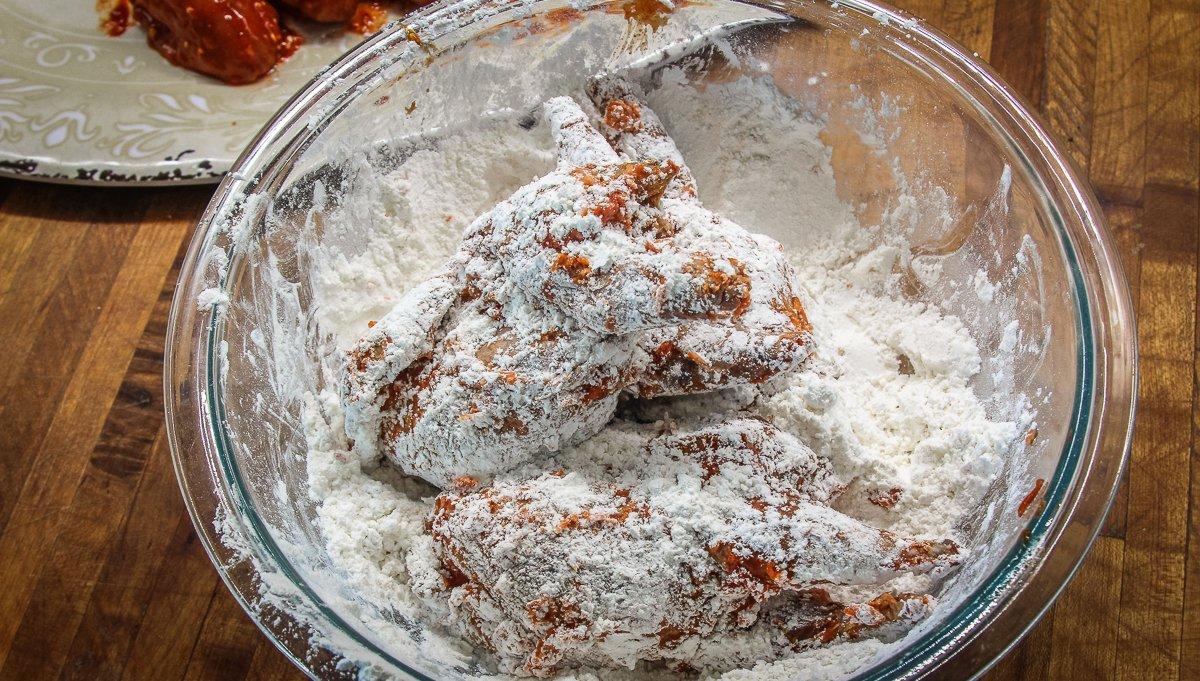 Place the quail, 3 to 4 at a time, in the hot oil. Fry 8 to 10 minutes, turning a time or two, to brown and crisp the quail.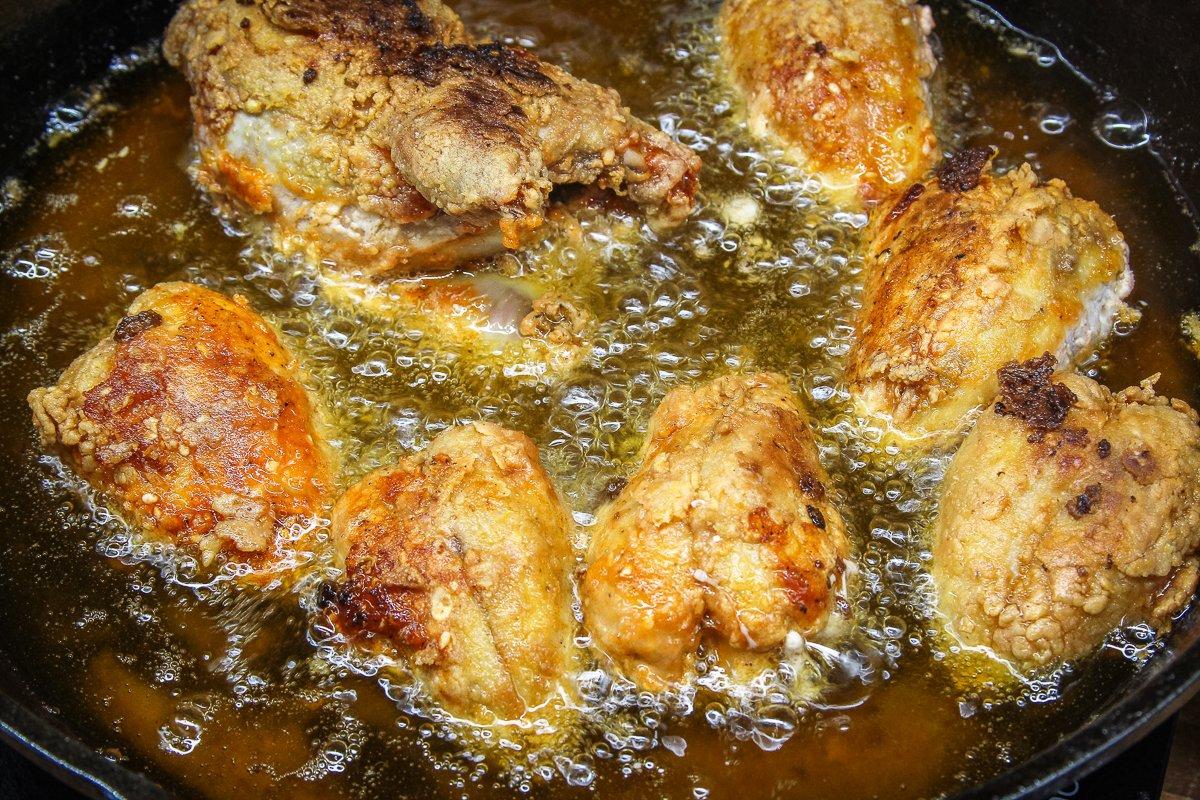 Sprinkle on a few additional sesame seeds just before serving.