A Cuban sandwich isn't actually Cuban. The roast pork, ham, and cheese combination was most likely concocted in Miami to cater to Cuban workers living there, but there is no doubt that it is tasty. What could make it even better? Taking those same ingredients and adding them to an elk or venison burger.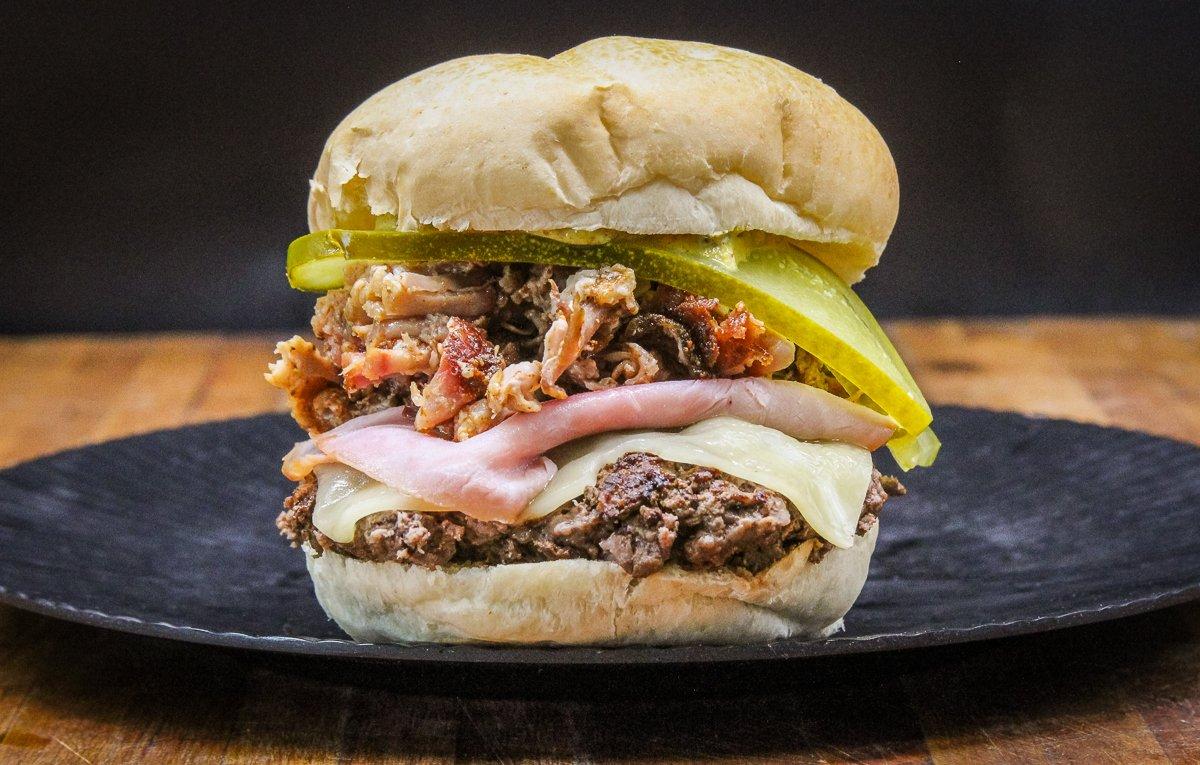 The pork will take several hours on the Traeger, but you can do it up to two to three days in advance and store it in the refrigerator until needed. For the most authentic flavor, serve the burgers on freshly baked Cuban rolls. If you can't find them, ciabatta or fresh bakery buns will work fine.

Ingredients
2 pounds ground elk (or venison)
2 teaspoons salt
2 teaspoons black pepper
2 teaspoons ground cumin
2 teaspoons oregano
6 slices Swiss cheese
6 slices hickory smoked ham
Pulled pork (recipe below)
Dill pickle slices
Spicy brown mustard
6 ciabatta buns, Cuban rolls, or fresh bakery buns
Pulled Pork
2 to 3 pounds pork shoulder roast (wild if you can get it)
4 ounces Everglades Cactus Dust Rub (or your favorite pork rub)
4 ounces Traeger Sweet and Heat BBQ Sauce (optional)

Cooking Instructions
Start by coating the pork roast with your favorite rub. Place it on your Traeger Grill at 225 degrees with the Supersmoke function turned on. Smoke for 4 hours or until the pork reads 165 degrees internally. Wrap the pork tightly in foil and return to the grill.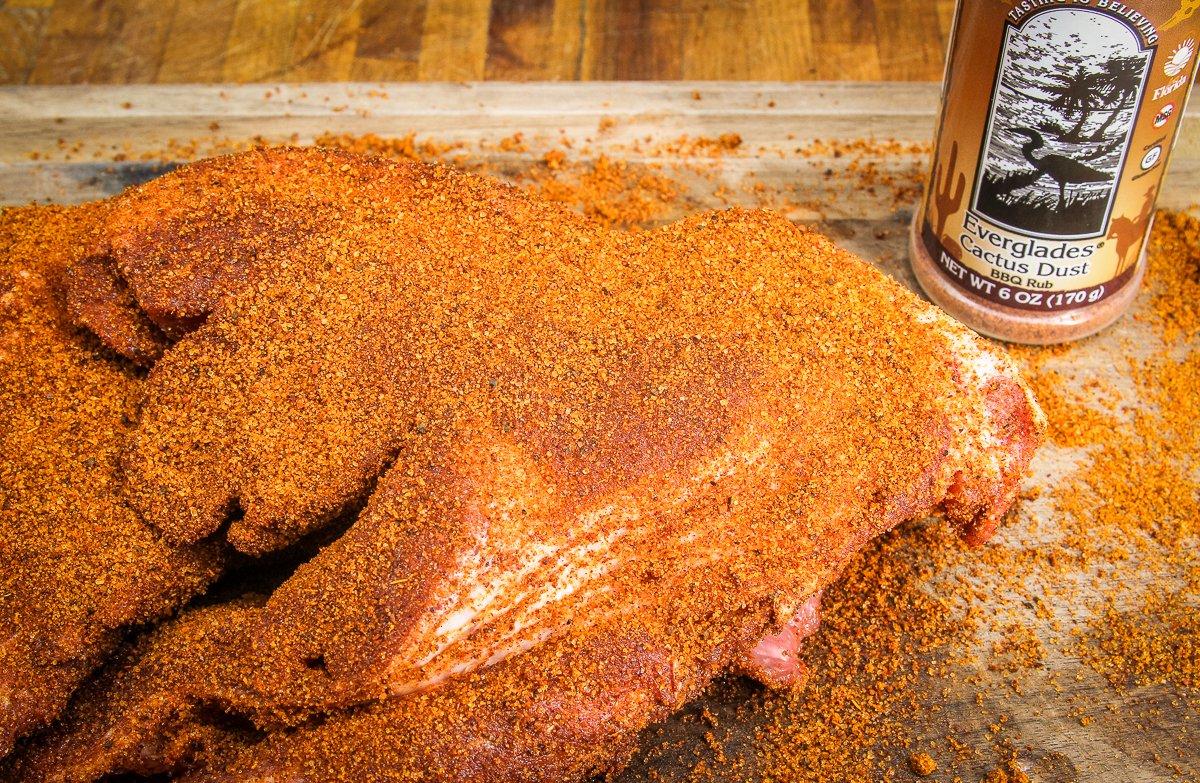 Pull the burgers and place on a warm platter. Top each patty with a slice of Swiss cheese and cover to allow the cheese to melt. To assemble the burgers, place a patty on the bottom of a toasted bun. Add a thin slice of hickory smoked deli ham to the burger. Pile smoked pork on top of the ham and top with pickle slices. Drizzle on some spicy brown mustard and top with a toasted bun top.