Deep-Fried BBQ Venison and Cheese Pockets
Everyone loves barbecue cheeseburgers. This appetizer recipe combines ground venison, melted cheese and a bit of Asian-inspired flavor, all wrapped up in a crispy fried egg roll wrapper. Combine it with the dipping sauce for a surefire hit.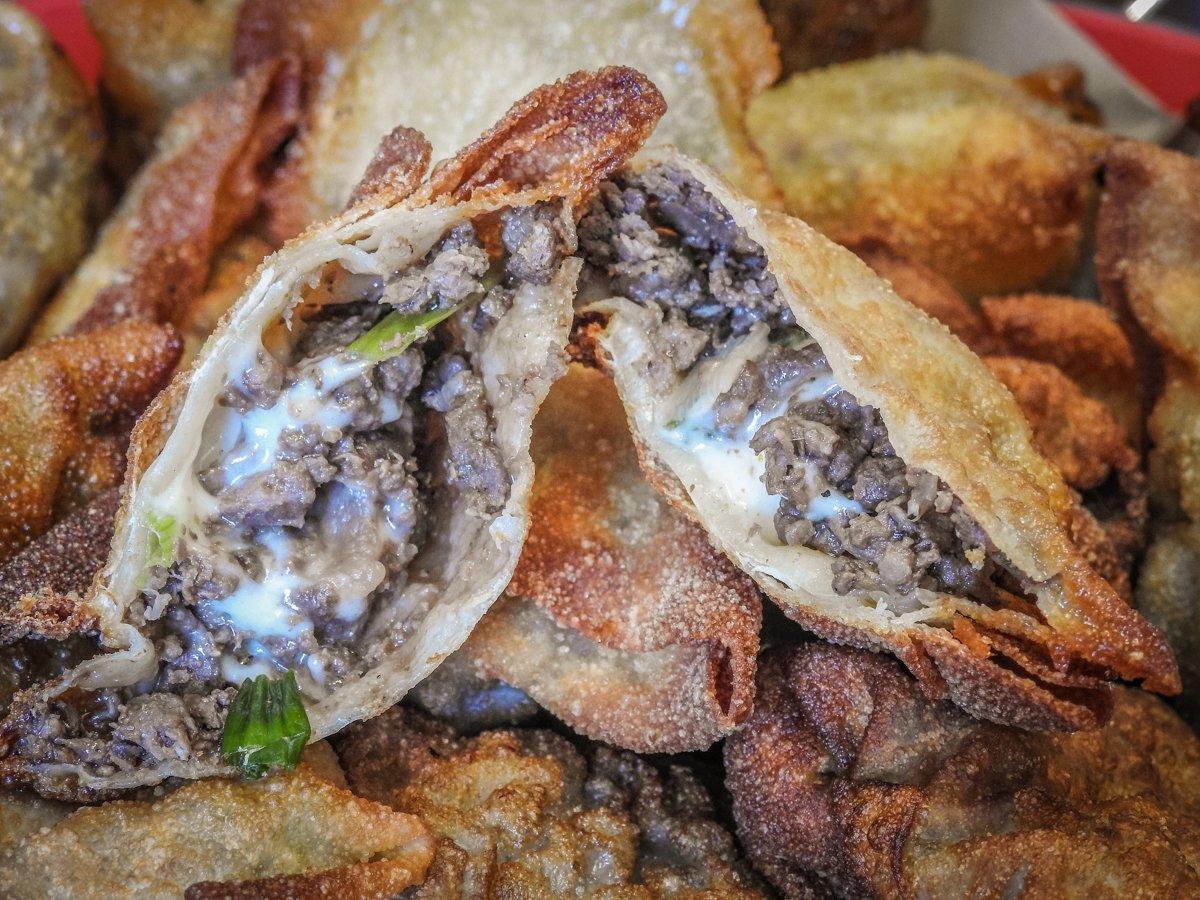 Ingredients
2 pounds ground venison
8 ounces colby-jack cheese, cut into small cubes
5 green onions, diced
2 tablespoons soy sauce
1 teaspoon minced garlic
1/2 teaspoon minced fresh ginger
1/2 cup barbecue sauce
1 package egg roll wrappers
egg wash for sealing pockets (one egg beaten with an equal amount of water)
Dipping sauce
1/3 cup soy sauce
1/3 cup teriyaki sauce
1/3 cup barbecue sauce
2 rounded tablespoons peanut butter
3 green onions, diced
2 tablespoons honey
1/2 teaspoon garlic, minced
Cooking Instructions
Brown the ground venison over medium-high heat. When nearly browned, add the soy sauce, green onions, garlic and ginger. Continue cooking until the meat is well browned. Remove from heat and stir in the barbecue sauce.
Heat two to three inches of vegetable or peanut oil in a heavy pan until it reaches 325 to 350 degrees. Gently drop the pockets into the oil, one at a time, until you have four to five in the pot. Cook for 60 seconds, then flip the pocket and fry for an additional 60 seconds or until the wrapper is crisp and golden brown.
Remove the pockets from the hot oil and move to a paper-lined pan or platter while you cook the next batch.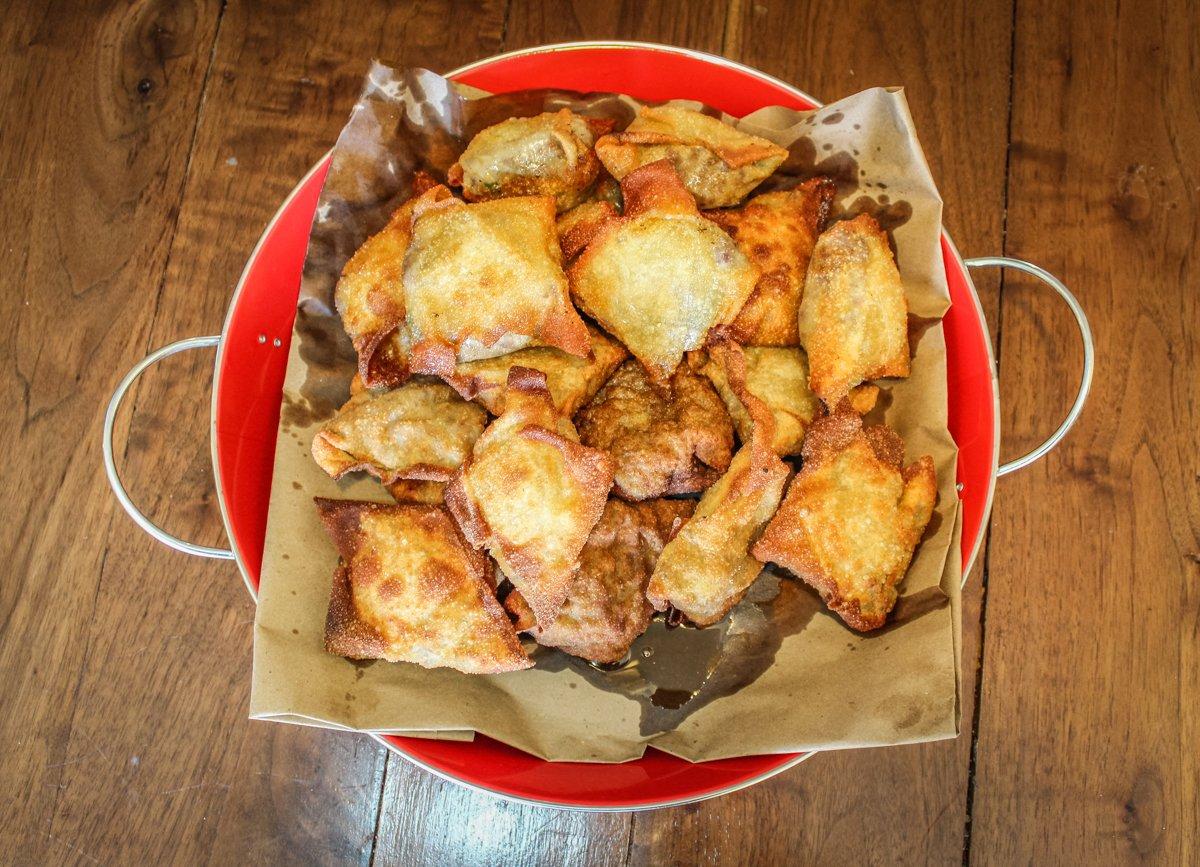 For the sauce, heat all ingredients in a small saucepan over medium heat. Stir well until the peanut butter has melted and the sauce is fully blended.
Serve the pockets while they are still hot.