Deer Camp Deep Fried Backstrap Recipe
We eat well at deer camp. That said, sometimes an evening hunt ends with an all-hands-on-deck deer recovery that ends with everyone back at camp hungry, tired and ready for dinner. This backstrap recipe takes about 10 minutes to prep and 15 minutes to cook. All you need is a Dutch oven, some vegetable oil, and a bit of seasoning for the backstrap. We keep a mixture of salt, pepper, Cavender's Greek Seasoning and Everglades Cactus Rub blended in a small tub just for recipes like this.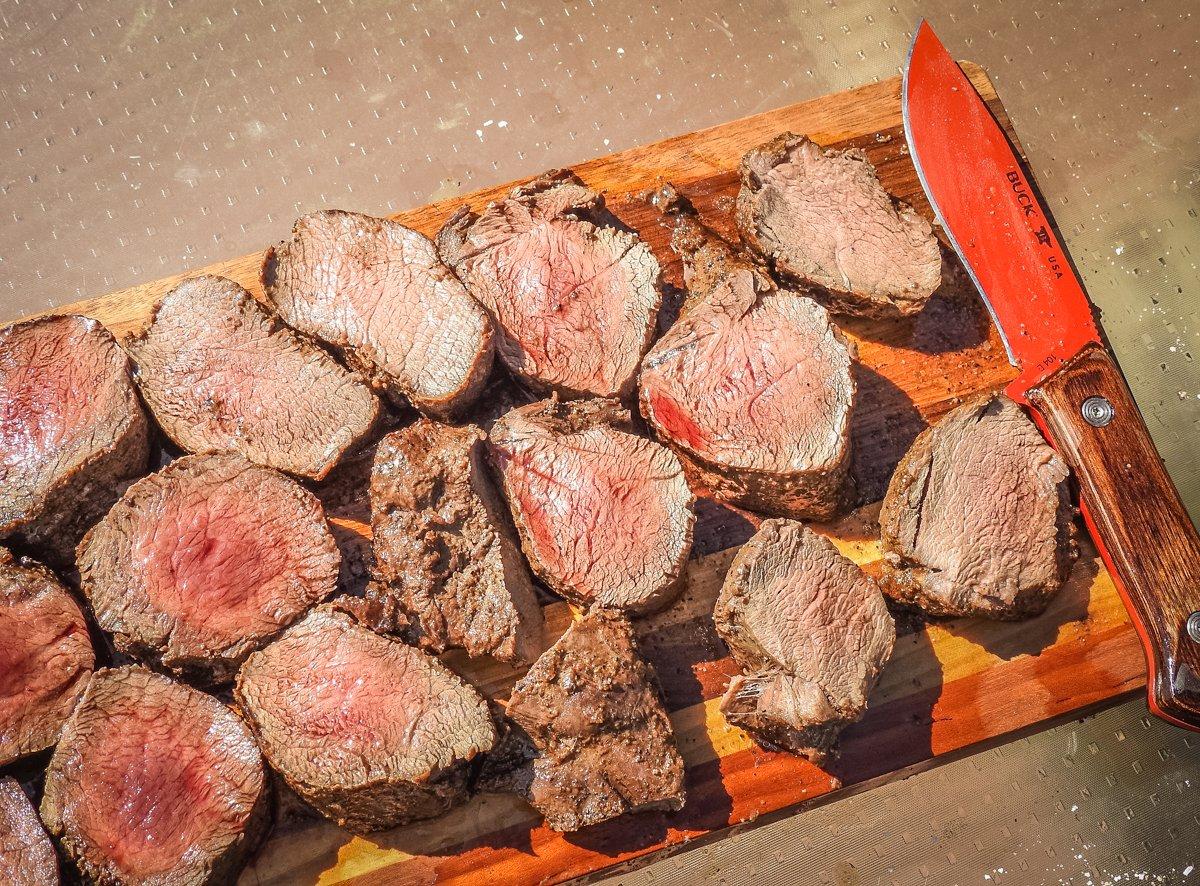 You can do this one on a camp stove or directly on a bed of coals in the fire. It goes without saying that care needs to be taken any time you are using a Dutch oven full of oil on a hot campfire. Make sure your pan is stable and that the flames are low so they don't ignite the oil in the pan.
Ingredients
2-3 pounds of backstrap, left in long sections
seasoning mixture (we used salt, pepper, Cavender's Greek Seasoning and Everglades Cactus Rub, but feel free to substitute your favorites)
Cooking Instructions
Nestle the Dutch oven in the coals of a low fire or on the camp stove. Pour in two to three inches of vegetable oil and allow it to begin heating.
Trim all silverskin and fat away from the backstrap. Cover the entire surface liberally with seasoning blend. Once the oil is hot enough that a small bit of meat immediately begins to sputter and sizzle when dropped in, gently lower the backstrap into the oil.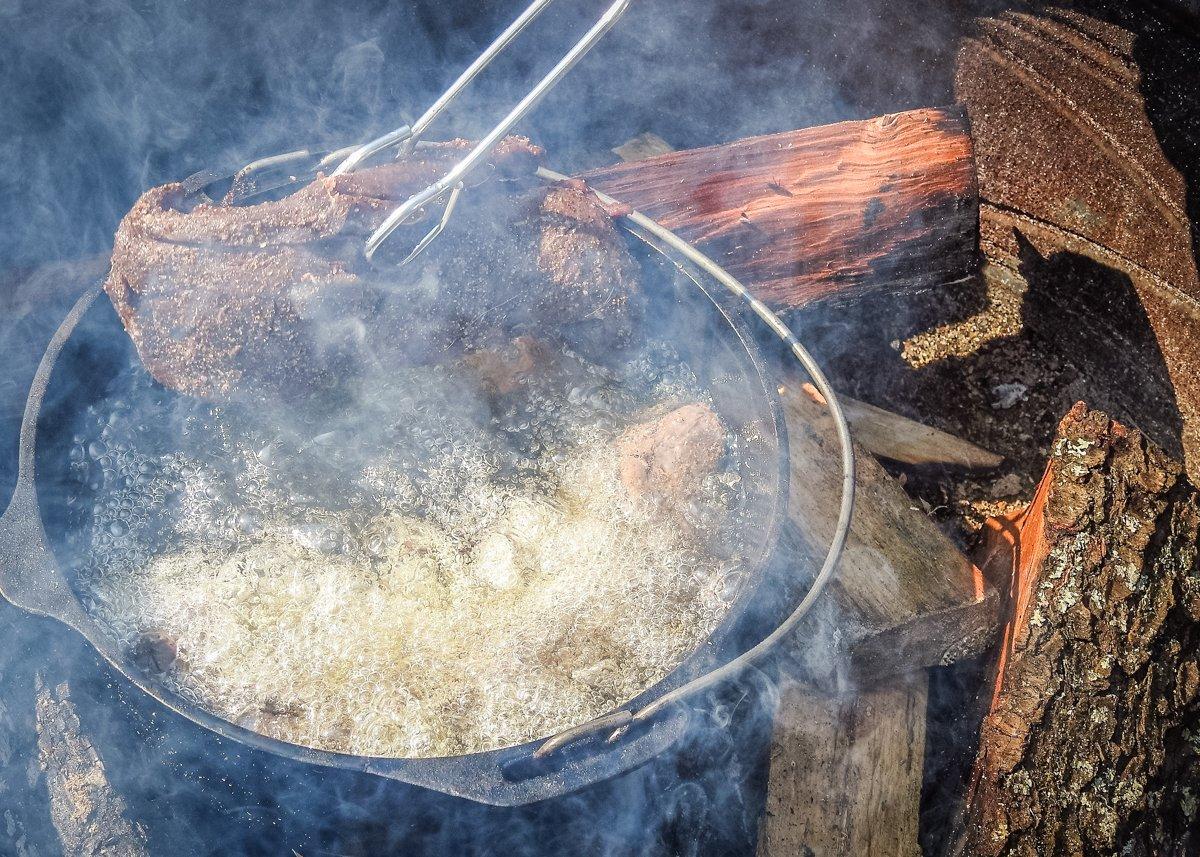 Allow the meat to fry for 10 to 15 minutes, depending on thickness and desired doneness. Rest, lightly covered in foil, for 5 to 10 minutes before slicing.