Deer-Heart Tacos with Sweet-Corn and Pickled-Red-Onion Salsa Recipe
If you are still leaving your deer hearts in the woods, you are missing out on some of the highest-quality meat on the animal. Here at Timber2Table, we fry them, roast them, grill them, cure them and turn them into jerky.
This taco recipe combines flash-seared bites of deer heart with a sweet-corn, tomato and red onion salsa. The cast-iron griddle feature on the new Traeger Ranger is the perfect cooking surface for this recipe. Since venison heart cooks quickly, the entire recipe can be finished in a few minutes.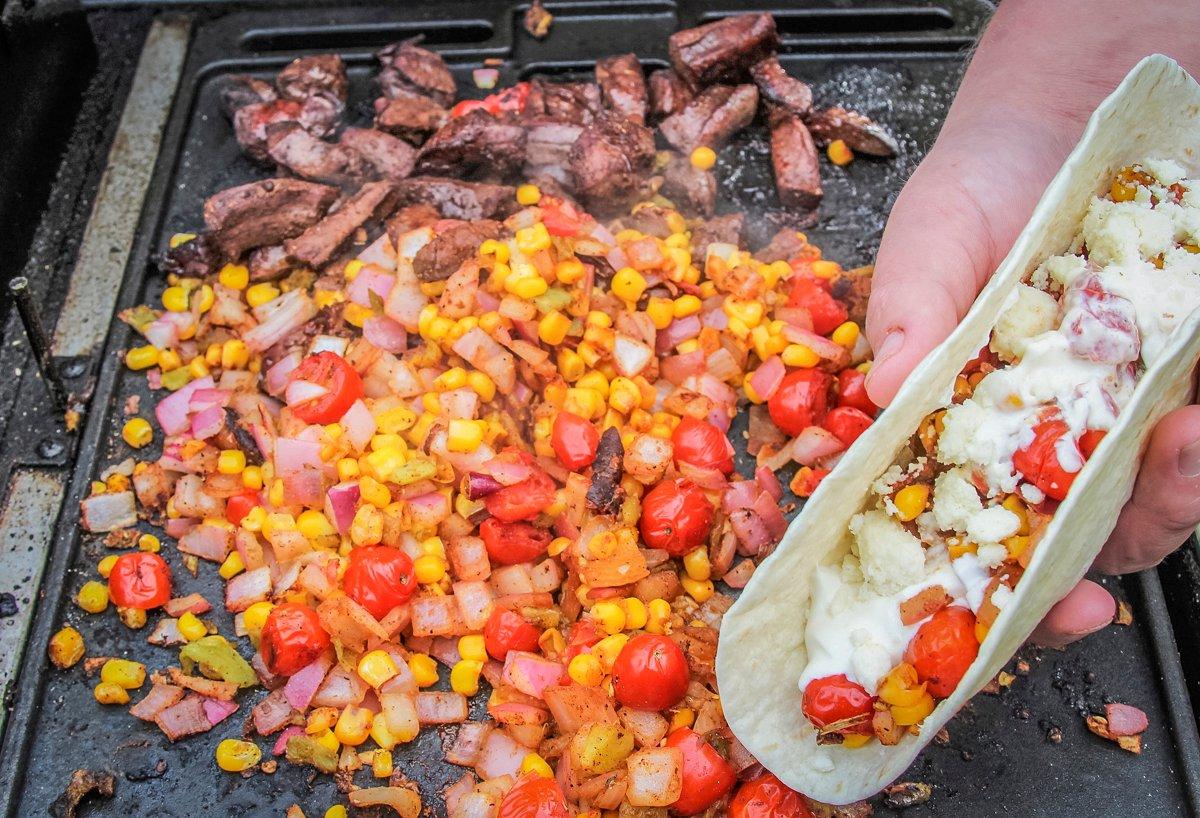 Ingredients
1 large or 2 small deer hearts, cleaned and diced into bite-sized pieces
1 medium red onion, diced
2 tablespoons white vinegar
1 cup cherry tomatoes, halved
1 cup fresh or frozen sweet corn, removed from cob
½ cup chopped green chile peppers (or jalapenos if you like more heat)
Flour or corn tortillas
Queso Fresco Crumbling cheese
Sour Cream
Spice blend
1 tablespoon chili powder
1 teaspoon ground cumin
1 teaspoon salt
1 teaspoon black pepper
½ teaspoon adobo powder
½ teaspoon smoked paprika
¼ teaspoon onion powder
¼ teaspoon garlic powder
¼ teaspoon oregano
Cooking Instructions
Start by dicing the onion and pouring over the vinegar. Shake well to coat each onion piece with vinegar and store in a tightly covered container in the refrigerator for at least an hour and up to overnight.
Mix the spice-rub ingredients and set aside.
Clean the deer heart by opening it up flat and removing any fat and connective tissue, leaving only lean muscle. Dice the heart into bite-sized pieces.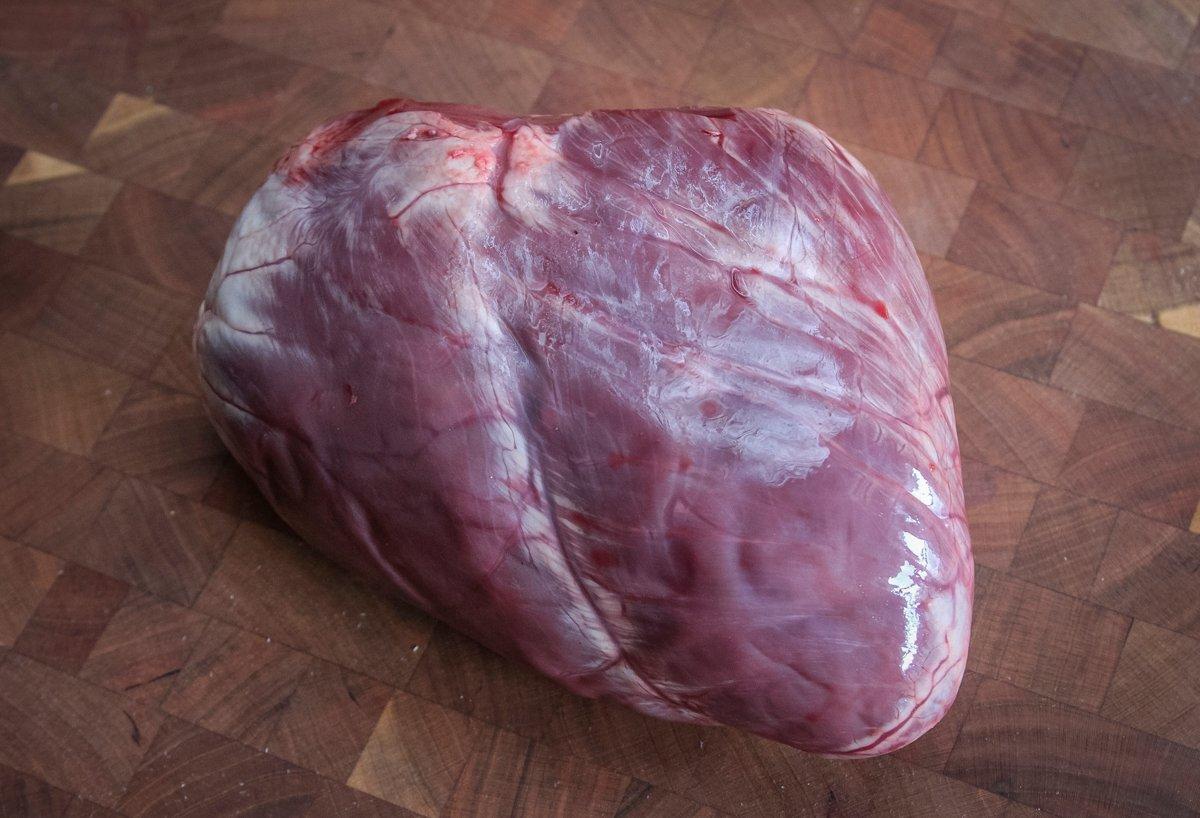 Add the sweet corn and onion salsa to the griddle. Stir well to sear all surfaces and begin to caramelize the onions. Sprinkle the salsa with more of the spice rub. Total cook time should be 10 to 15 minutes or until the heart is seared on all sides but not overcooked.
Once the heart has seared, serve it in warm tortillas along with the sweet corn and onion salsa. Top with crumbled queso fresco and sour cream.