Duck Breast and Blackberry Stir Fry
There is something about duck and berries that just seem to go together. A simple stir-fry is the perfect way to combine the two for a quick dinner. Use your favorite stir fry ingredients, I went with julienned bell pepper, shitake mushrooms, snap peas, broccoli, water chestnuts and bamboo shoots for crunch, and finished it with blackberries for a touch of sweetness. This dish is a great way to stretch out a little duck to feed a lot of people.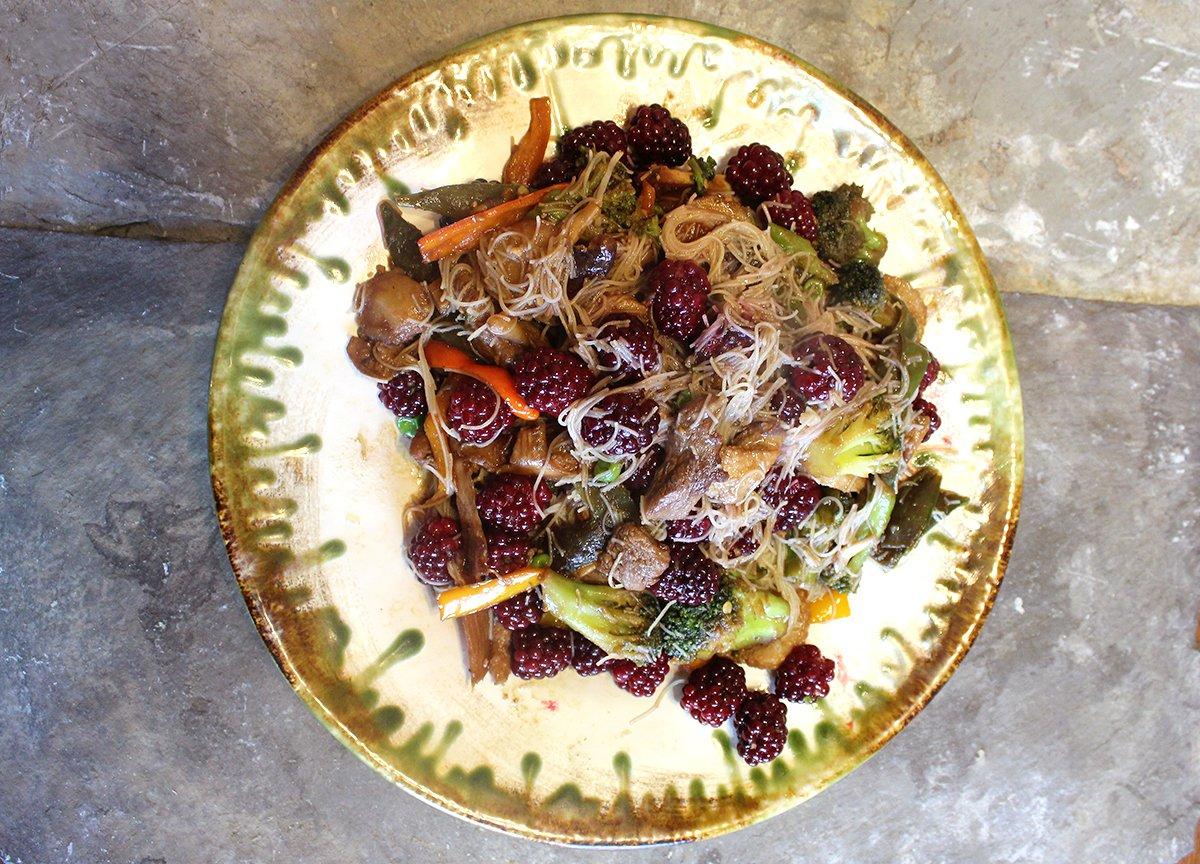 Ingredients
2 duck breast, skin on or skinned, cut into thin slices
2 cups snap peas
2 cups broccoli
2 bell peppers, julienned
1 cup mushrooms
1 can each of water chestnuts and bamboo shoots
1 pound fresh berries (use whatever is local or looks good at the market now)
½ cup soy sauce
2 teaspoons Chinese Five Spice powder
1 teaspoon fish sauce
½ cup peanut or sesame oil
Cooking Instructions
Heat the peanut oil in a wok over high heat until it just starts to smoke. Add the duck breast slices and stir-fry for two to three minutes or until just browned on the surface. Remove the meat to a warm bowl. Add the vegetables to the wok and cook five to 10 minutes until the vegetables are cooked through, but still crisp. Return the duck to the wok and add the seasonings. Add the fruit. Stir gently for two more minutes. Serve over rice or mix in softened rice noodles.