Dutch Oven Doughnut Bourbon Bread Pudding
Every state has a top spot for the best doughnuts. In Kentucky, it's a toss-up between Spalding's Bakery in Lexington and J & H Bakery down in Greenville. Don't even come at me with your suggestions of superiority for another bakery. I'm sure there are others in Kentucky making a fine doughnut, but these two are the best.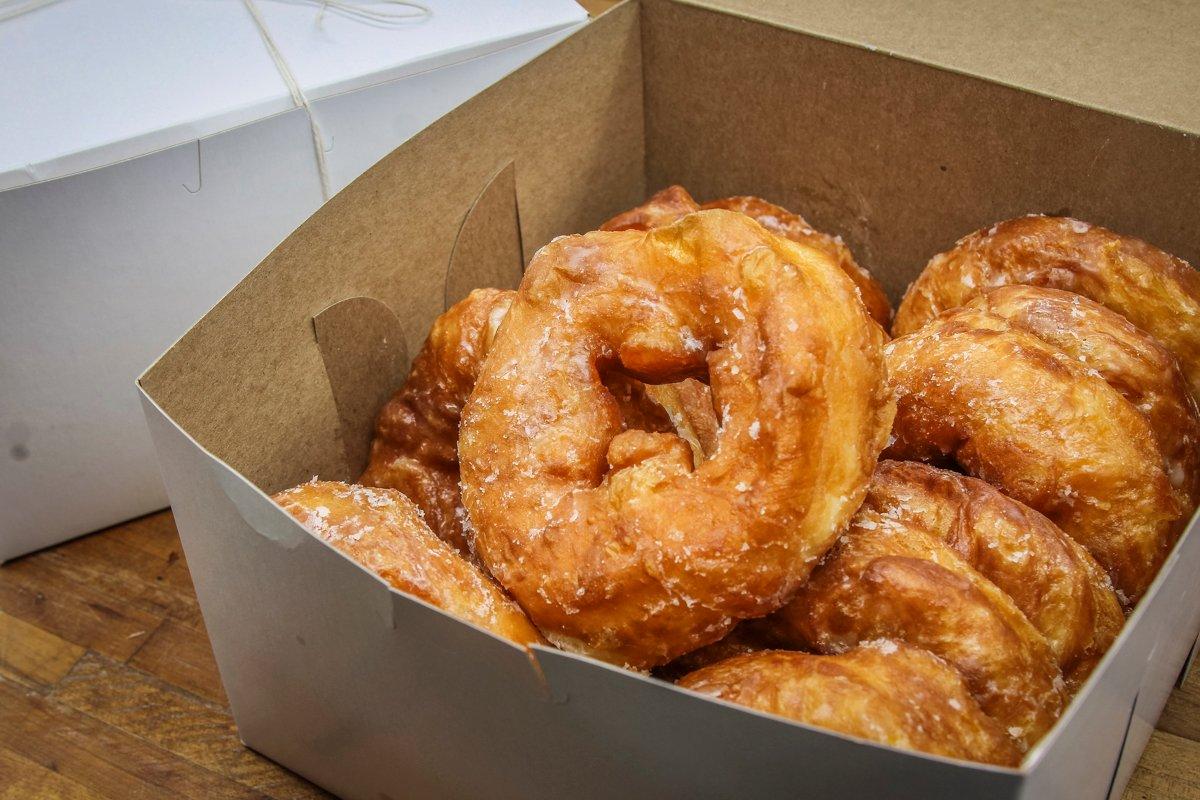 Really want to kick up the flavor? Mix up this bourbon cream cheese icing to drizzle over the bread pudding while it bakes. You'll be glad you did. And don't worry if you don't want the bourbon in either portion of the recipe. It's nearly as good if you leave it out.
Ingredients
Bread pudding
18 doughnuts, torn into bits
1 cup golden raisins
Custard Mix
2 cups half and half
8 eggs, beaten
1 teaspoon vanilla extract
1 stick of butter, melted
1 tablespoon cinnamon
¼ cup Evan Williams Outdoorsman Edition Bourbon
Bourbon Cream Cheese Icing
3 tablespoons butter
3 cups powdered sugar
4 ounces cream cheese, softened
¼ cup Evan Williams bourbon
4 tablespoons milk
Cooking Instructions
Butter the bottom and halfway up the sides of a 12-inch Dutch oven. Tear the doughnuts into bits and add them to the oven.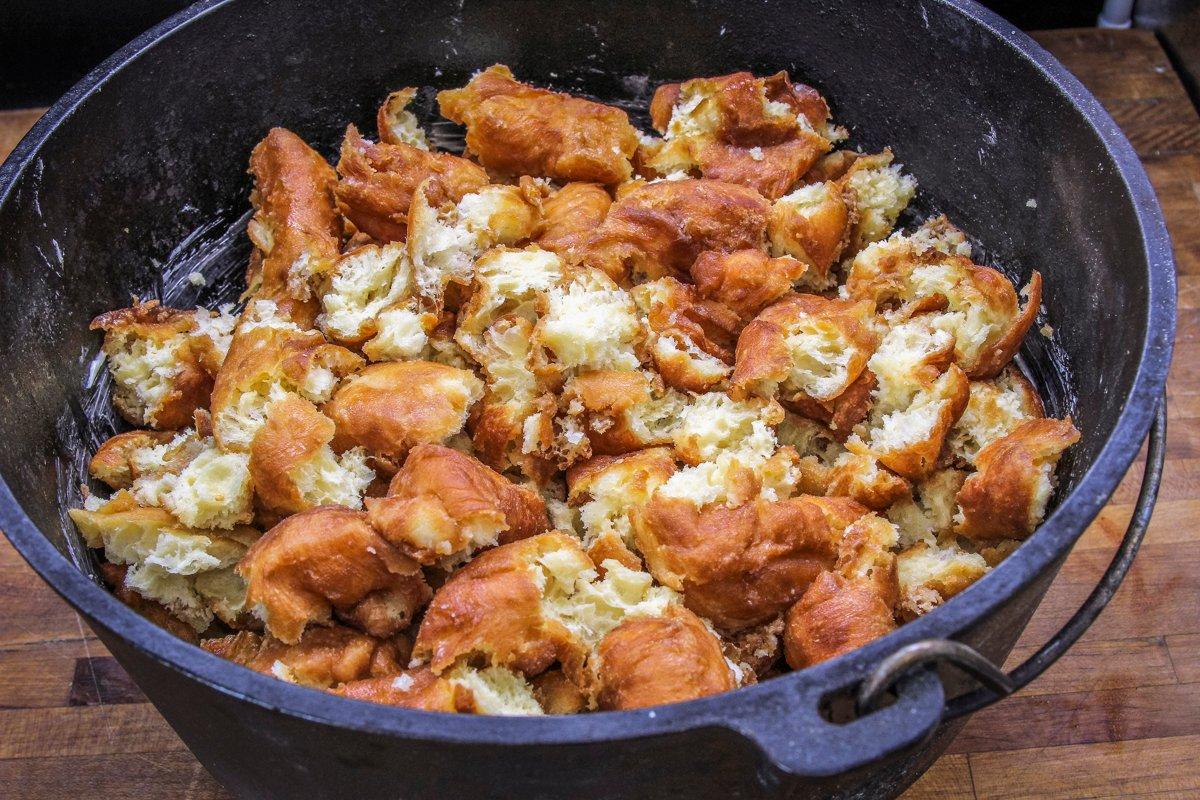 Set the Dutch oven over 8 to 10 coals. Place the lid on the pan and add another 12 to 15 coals to the top. Bake for one hour. Add more coals as needed if they burn out before the cooking time has finished.