Easy Dutch Oven Venison Goulash Recipe
Add this one to your deer-camp list of recipes. It's a handy one-pot meal that can feed a crowd on a few simple ingredients. Don't just save it for camp though, it makes a hearty family meal at home as well. A Dutch oven is the perfect cooking vessel, be it on the campfire, gas camp range, or the stovetop. Serve it with a chunk of crusty bread for a full meal. Add a salad if you are inclined to include something green with your meal.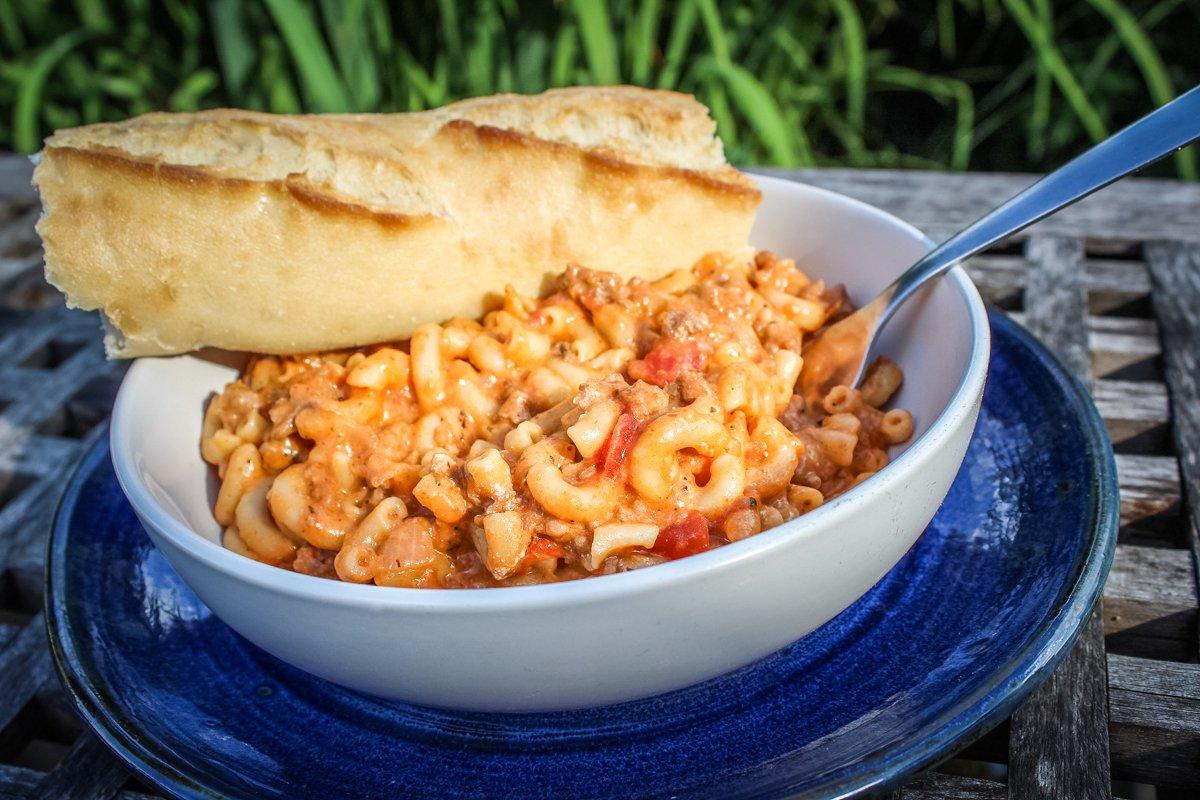 Total cooking time is just under an hour, so it goes from cooler to plate in a short time. The rich tomato sauce blends with creamy sour cream and gooey cheese to make it a dish the entire family will love. The recipe makes a lot, so cut it in half if you are only feeding a few folks.
Ingredients
2 pounds ground venison
1 pound dried elbow macaroni
1 medium yellow onion, diced
3 cloves garlic, finely chopped
1 15-ounce can tomato sauce
2 tablespoons tomato paste
1 15-ounce can diced tomatoes
1 15-ounce can beef broth
1 cup sour cream
1 cup Italian blend cheese, shredded
1 cup Monterey Jack cheese, shredded
2 cups of water
1 tablespoon Italian seasoning
1 tablespoon salt
2 teaspoons paprika
1 teaspoon garlic powder
1 teaspoon black pepper
3 bay leaves
Cooking Instructions
Brown the ground venison and diced onion together. Add the garlic and continue to cook for 5 more minutes. Add the tomato sauce, tomato paste, and diced tomatoes. Pour in the water and beef broth, then add the Italian seasoning, salt, paprika, pepper and garlic powder and bay leaves. Stir well and cover the pot with a tight fitting lid.