Garlic Butter Backstrap Bites
Need a quick main course or appetizer? Have a backstrap and 15 minutes? Then this is the recipe you need. We cut the meat into 1-inch cubes, sear them in cast iron, then toss them with a rich and delicious garlic butter pan sauce.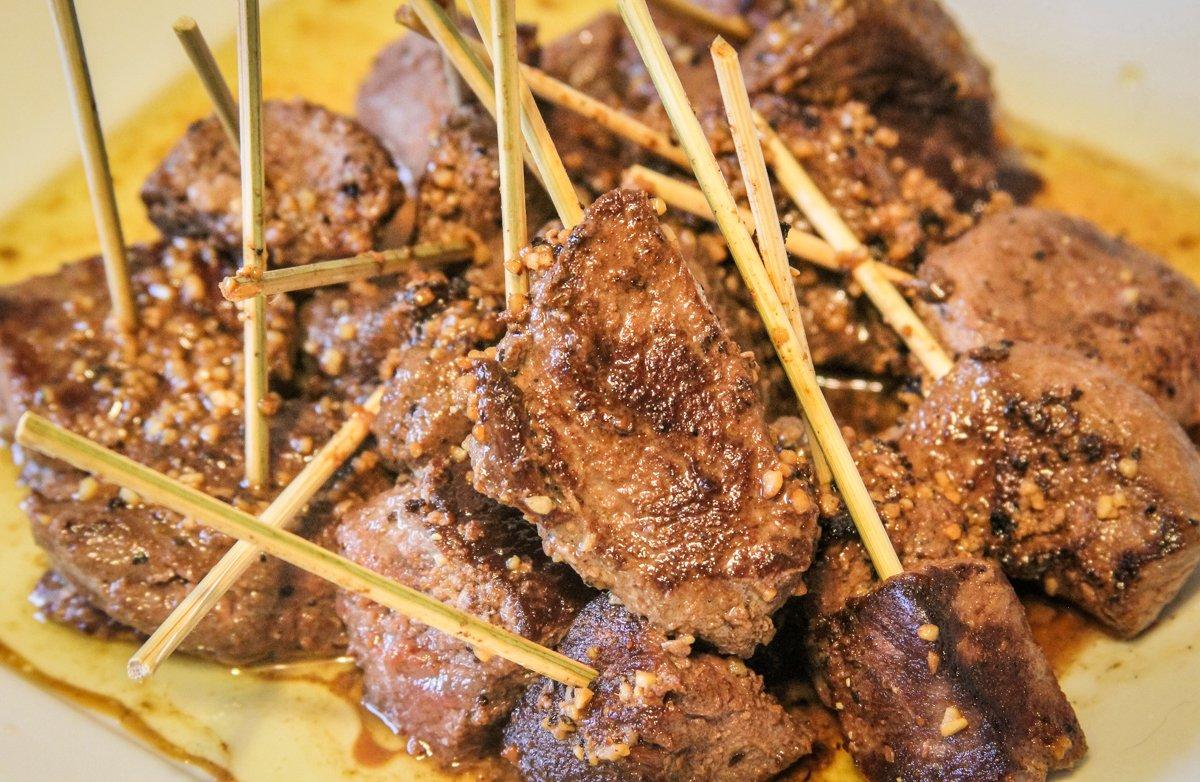 Serve the bites for dinner with potatoes or rice and a nice salad, or stick toothpicks in them and pass around as an appetizer. Either way, they make a delicious, quick and easy meal that everyone will enjoy.
Ingredients
2 pounds of venison backstrap, cut into 1-inch bites
1 tablespoon olive oil
salt and pepper - to season
6 tablespoons salted butter
6 cloves garlic - minced
Freshly ground black pepper
2 tablespoons fresh parsley
Cooking Instructions
Trim the backstrap and cut it into bite-sized chunks. Season with salt and freshly ground pepper.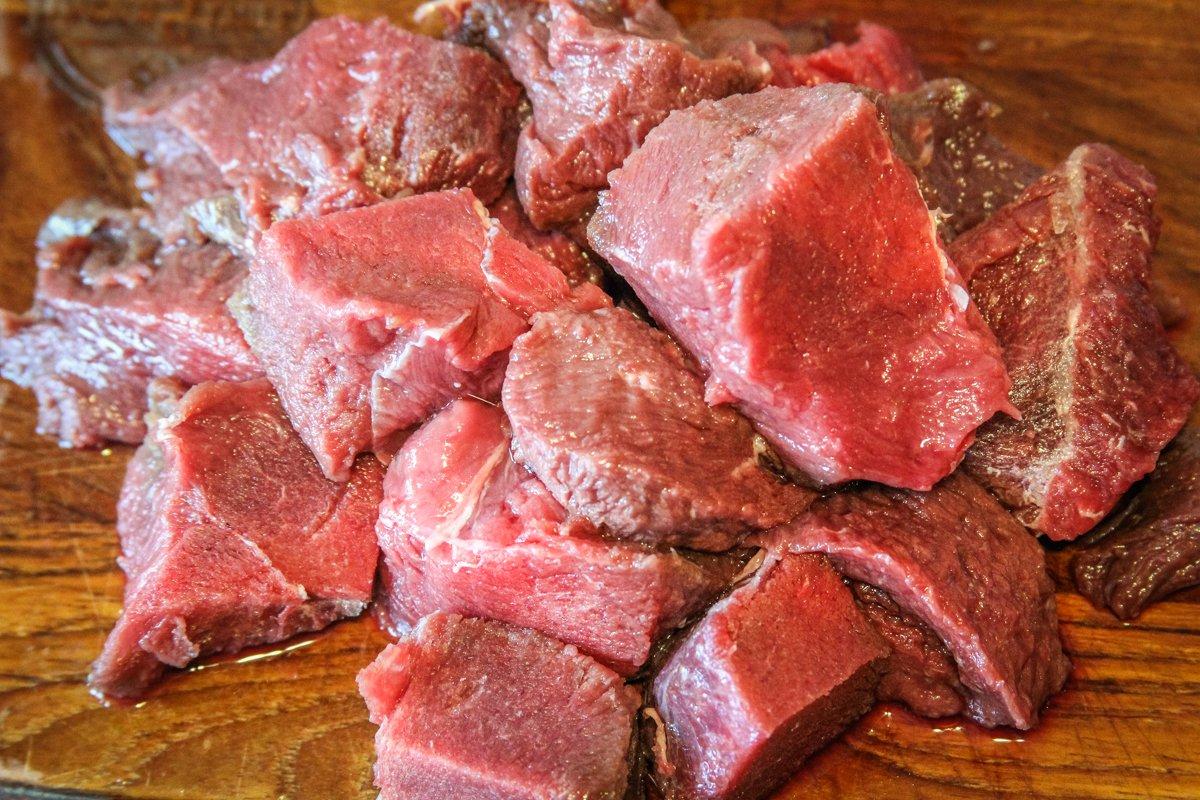 Heat the olive oil in a cast-iron pan over medium-high heat. Once the oil starts to shimmer and let off tiny wisps of smoke, add half of the backstrap cubes in a single layer. Take care not to overcrowd the pan, leaving plenty of space between each piece of meat. Cook the backstrap in three batches instead of two, if necessary.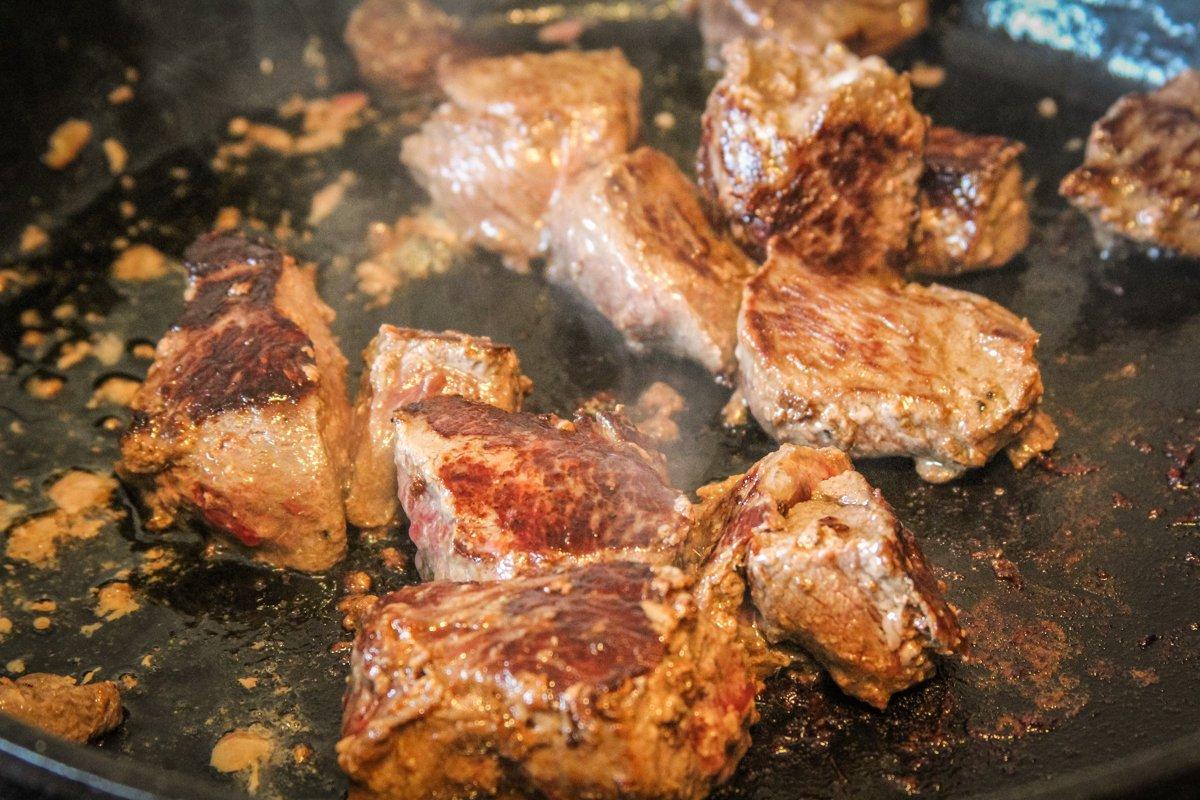 Cook the bites for 4 to 5 minutes, flipping often to brown all surfaces evenly. Season well with freshly cracked black pepper. Remove the first batch to a warm platter and cover loosely with foil while you repeat the process with the remaining backstrap.
Once all the venison has cooked, reduce the heat to medium and add the butter and garlic to the pan, stirring constantly to prevent burning the garlic. Once the butter has browned a bit, return the meat to the pan and toss well to coat with the garlic butter sauce.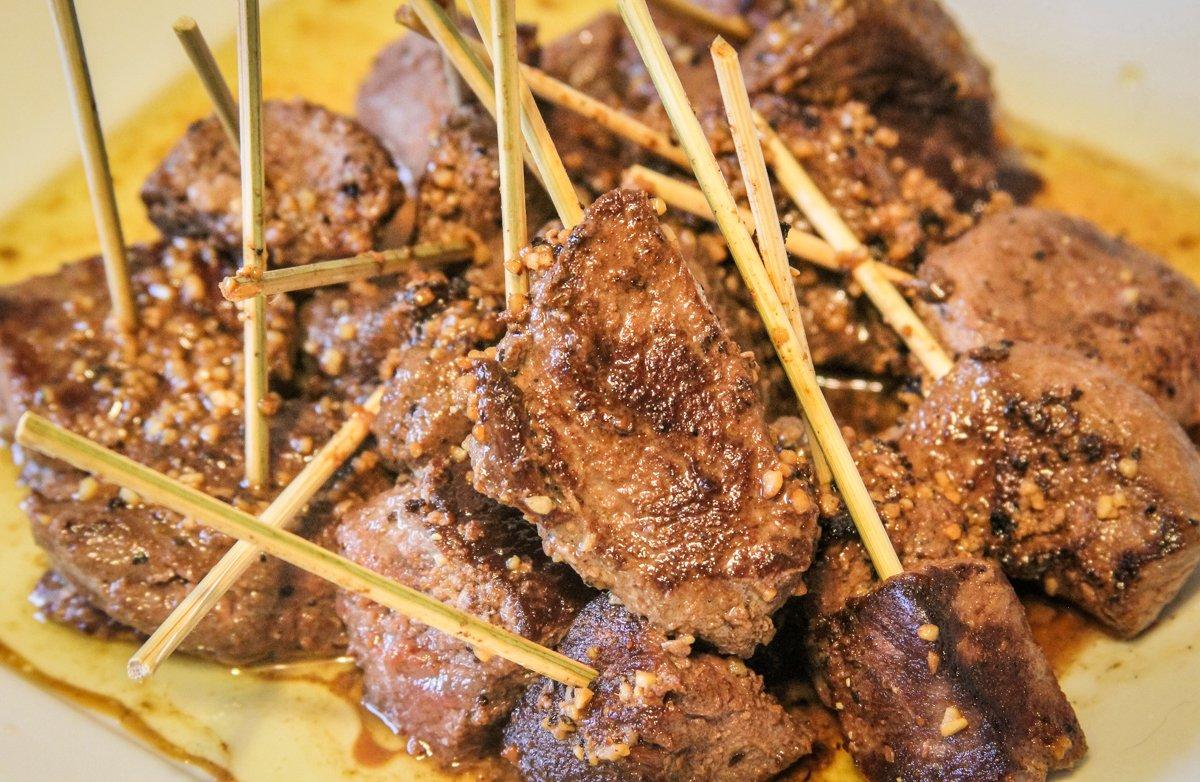 Sprinkle with finely chopped fresh parsley just before serving, if desired.