Garlic Parmesan Fried Squirrel
Squirrel season here in Kentucky comes in around mid-August. Since I was a kid, this opener has signaled the beginning of my favorite time of year. It still does. These days, you'll find us out in the woods on opening morning with my youngest son's Mountain Feist squirrel dog, Miss Ellie.
This early in the season, you run into all age classes of squirrel. The young, more tender squirrels get fried or grilled. Older squirrels can be a little tough, so they get reserved for a stew pot or slow cooker, where long, low-heat cooking makes them fall-off-the-bone tender.
While there is nothing wrong with the standard chicken-fried cooking method, we eat a lot of squirrel over the course of a season. It's nice to mix things up a bit. This garlic parmesan sauce makes a great coating for fried squirrel. Treat them like chicken wings and dip into your favorite ranch or Caesar dressing. This recipe works well as an appetizer or a main course.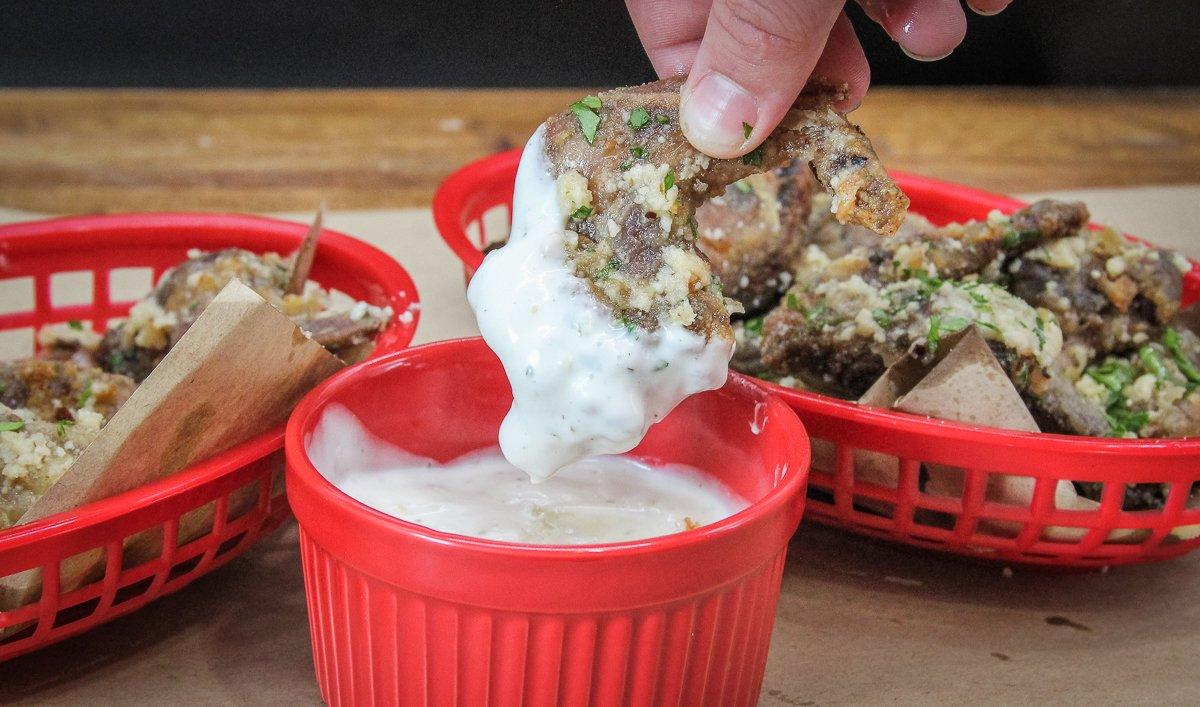 Ingredients
2 to 3 young squirrels, sectioned
Oil, shortening, or lard for frying
Kosher salt and freshly ground black pepper
Dredge
2 cups all-purpose flour
1 tablespoon salt
1 tablespoon black pepper
1 teaspoon garlic powder
Sauce and Finishing
1 1/2 sticks melted butter
4 cloves garlic, minced
1/2 cup freshly grated Parmesan, plus more for serving
1 teaspoon red pepper flakes
2 tablespoons freshly chopped flat-leaf parsley
Ranch or Caesar dressing for dipping
Cooking Instructions
Start by sectioning the squirrels into leg and back pieces. Since there isn't a lot of meat on a squirrel rib, I take them off where the rib bones meet the saddle of the back section while I'm skinning. Doing so makes the back section take up less room in the frying pan (and also keeps the tiny rib bones from falling apart in the slow cooker or stew pot, only to have to be picked out later).
Season the flour with a tablespoon each of salt and pepper, along with a teaspoon of garlic powder. Mix well. Season the squirrel with salt and pepper. Dredge the pieces well in the seasoned flour.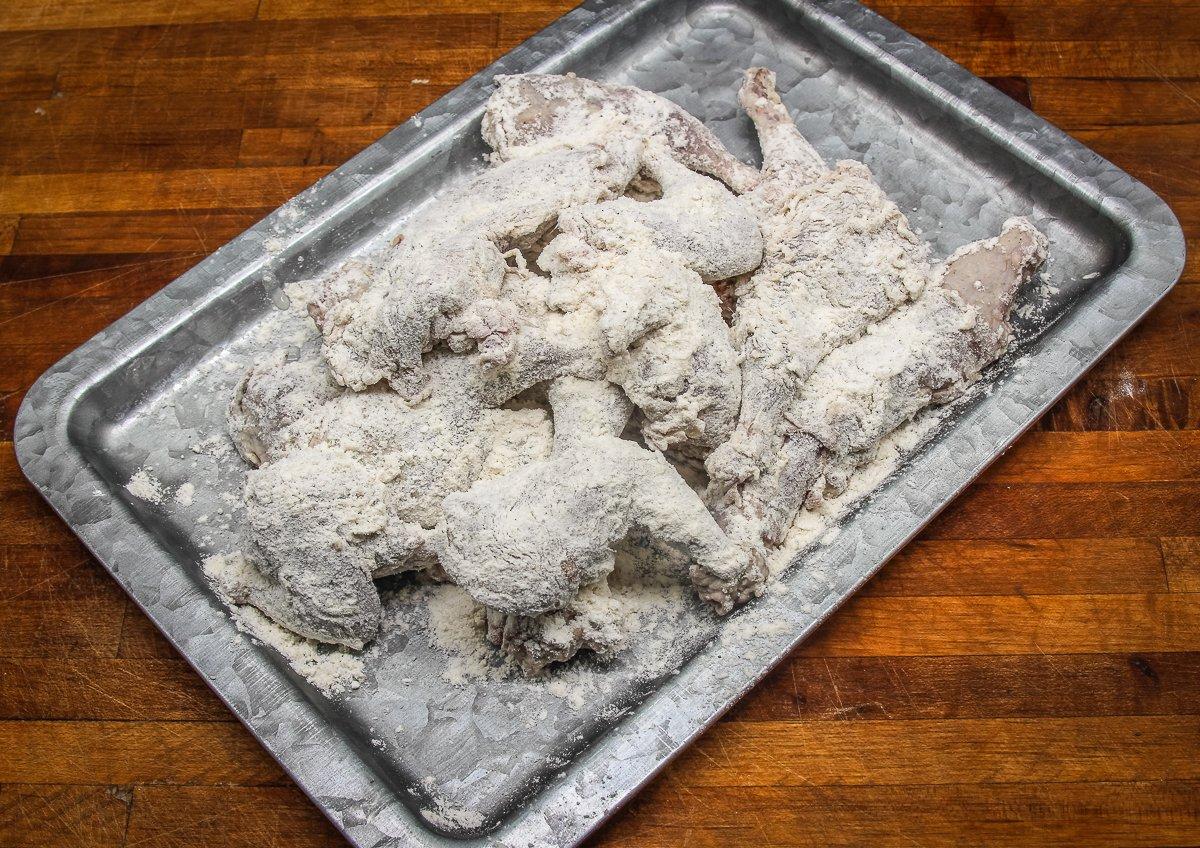 Heat 1/2 inch of vegetable or peanut oil, lard, or shortening, your choice, in a cast-iron skillet over medium-high heat. Once the oil has reached 350 degrees, gently add a few of the squirrel pieces, taking care not to overcrowd the skillet. Fry 10 to 12 minutes, turning the squirrel a few times as you go. Front legs will take less time than hind leg and back sections. Hold the cooked pieces on a paper-lined baking sheet in a warm oven while you cook the remaining squirrel.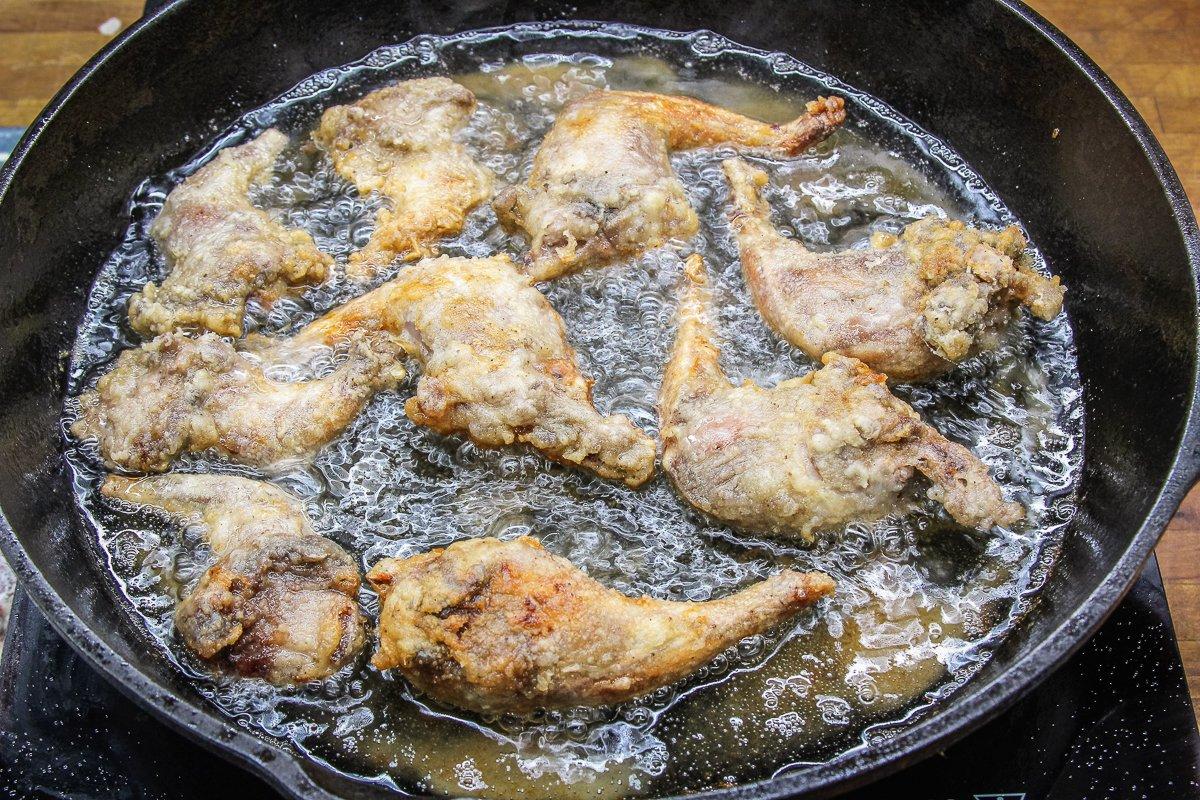 While the squirrel cooks, melt the butter in a small saucepan over medium heat. Add the garlic and cook for 2 to 3 minutes. Reduce heat to low. Add the freshly grated Parmesan cheese and red pepper flakes. Stir well to combine. Remove the pot from the heat and add the chopped parsley. Stir well.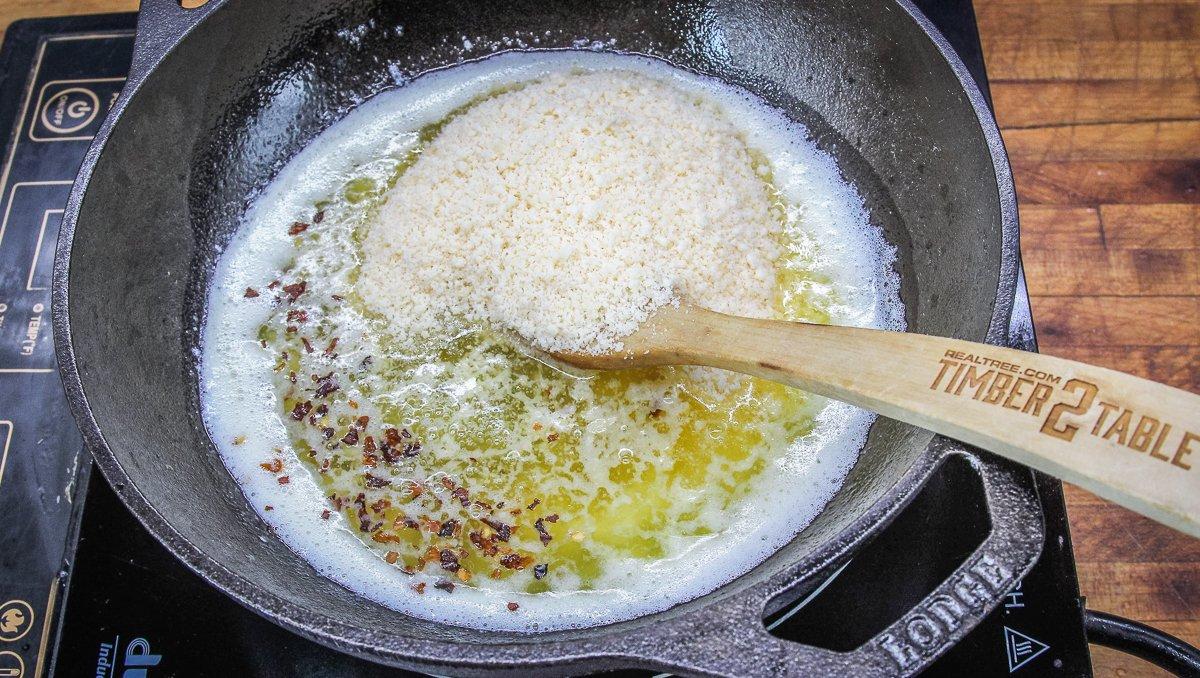 Place the fried squirrel in a large, lidded bowl. Drizzle over the sauce and place the lid on the bowl. Shake gently to evenly coat the squirrel with the garlic butter sauce. Sprinkle on a bit more Parmesan cheese and chopped parsley just before serving.