Rabbit hunts for us are a late-season affair. Lots of beagle owners don't like to run their dogs while deer hunters are afield, and a lot of landowners deer hunt on their property until the end of the season and don't really want hounds running all over it until they are finished.
Those late-season hunts often end with a truckload of cold and wet hunters who really need a warm, hearty meal to warm them up back home. This Greek-style baked rabbit with orzo pasta fills that need nicely.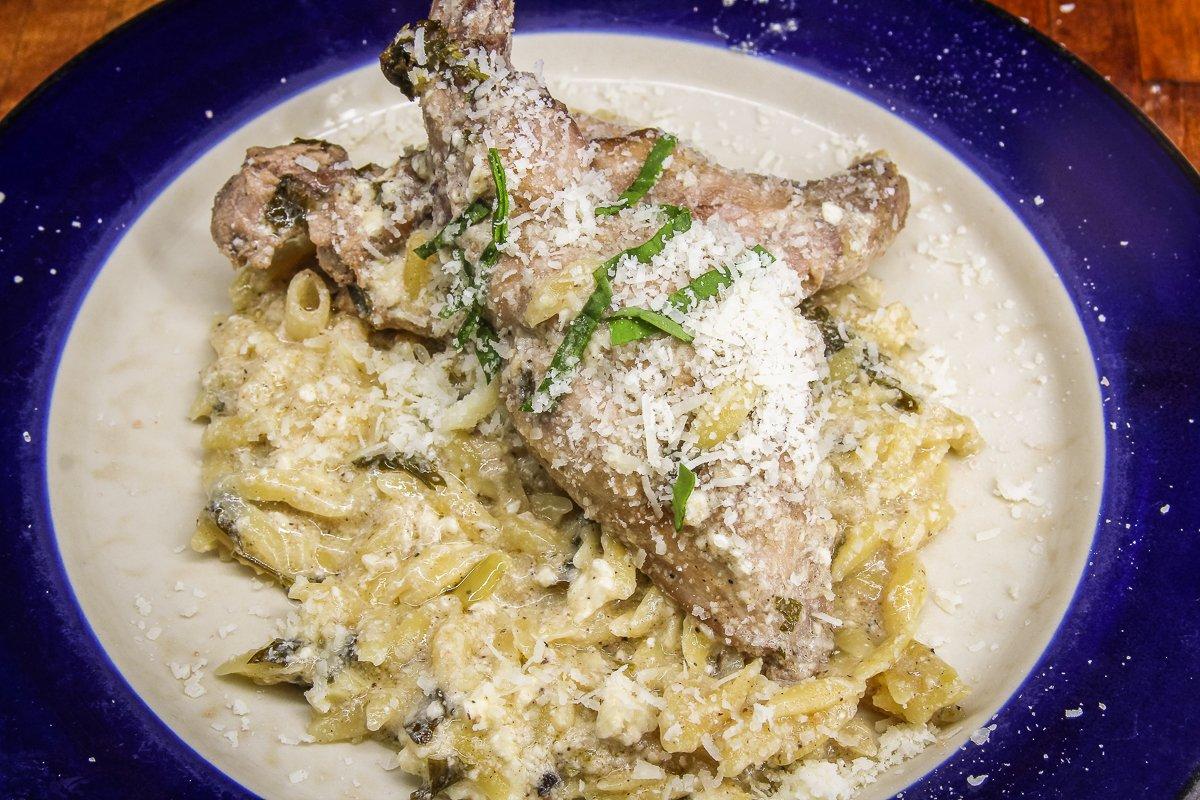 Ingredients
2 to 3 rabbits, sectioned and seasoned with salt and pepper
2 tablespoons vegetable oil
2 cloves garlic, minced
3 teaspoons Cavender's Greek Seasoning
1 teaspoon dried oregano
3 teaspoons salt
3 cups chicken or rabbit stock
1/2 cup white wine
2 tablespoons lemon juice
2 tablespoons butter
1/2 cup chopped fresh parsley
3 green onions, chopped
Black pepper to taste
1 pound orzo
8 ounces feta cheese, crumbled
Fresh parsley and Parmesan cheese for garnish
Cooking Instructions
Add the oil to a large Dutch oven over medium-high heat on the stovetop. Season the rabbit with salt and black pepper. Brown each piece on both sides. Brown in batches, if necessary, to keep from overcrowding the pot. Once all of the rabbit has browned (1 to 2 minutes per side), return it all to the pot.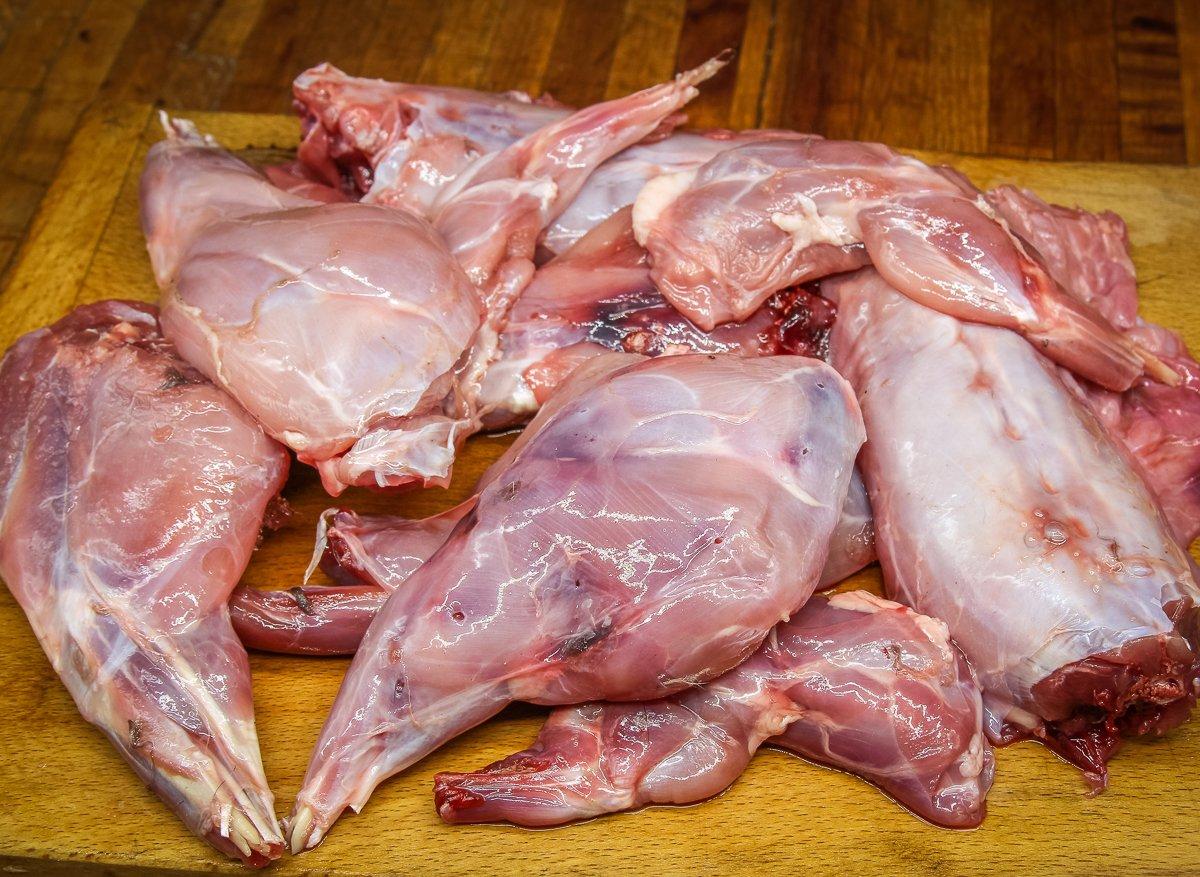 Add butter, parsley, green onions, and black pepper to taste.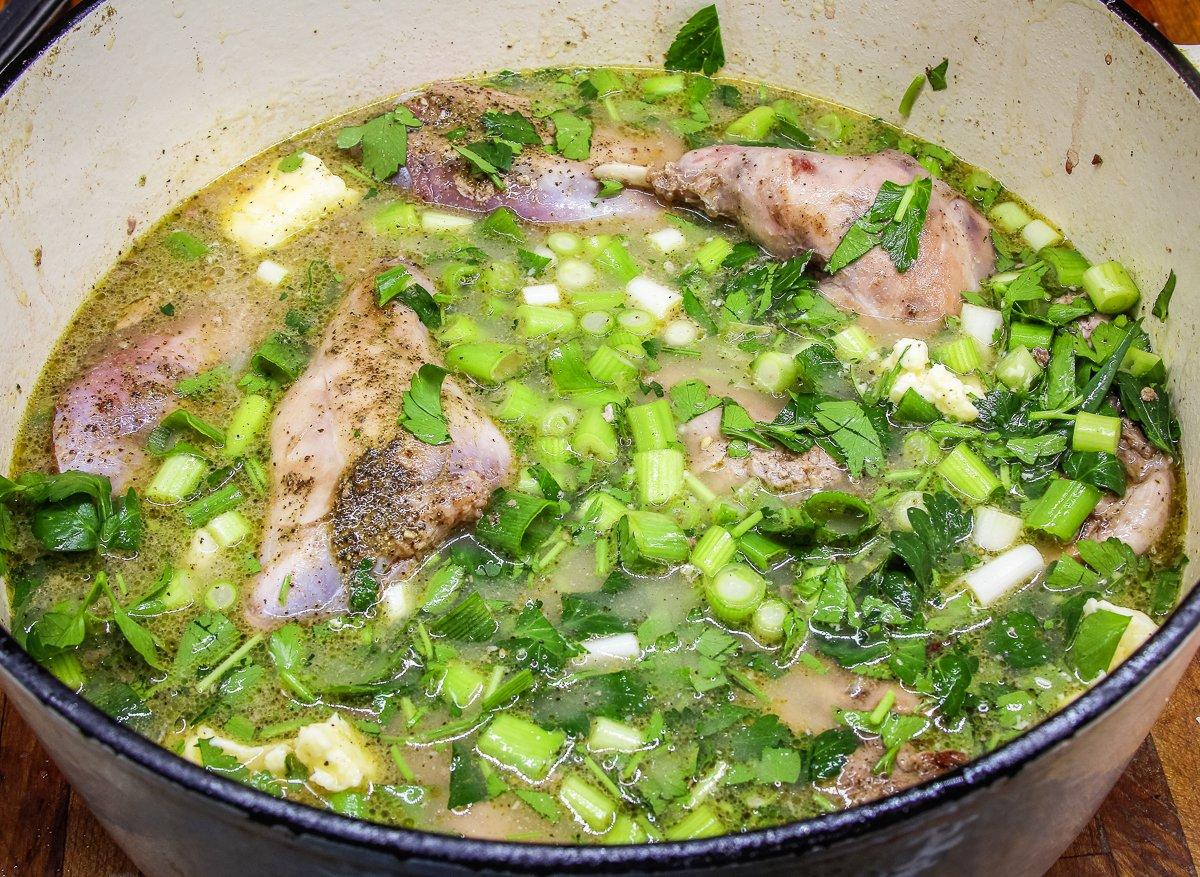 Cover the pot with a lid and bake in a preheated 350-degree oven for 50 minutes. Remove the lid and stir in the orzo, making sure all the pasta gets covered by the liquid in the pot. Crumble on the feta cheese and return the lid to the pot. Return the pot to the oven and continue baking another 15 minutes.
Garnish with additional fresh flat-leafed parsley and grated Parmesan cheese.