Grilled Pork Roast and Swiss Sandwich With Blackberry Bourbon Sauce
When we cook a large wild pig roast, we often have leftovers. That's a good thing. Sliced pork sandwiches are hard to beat.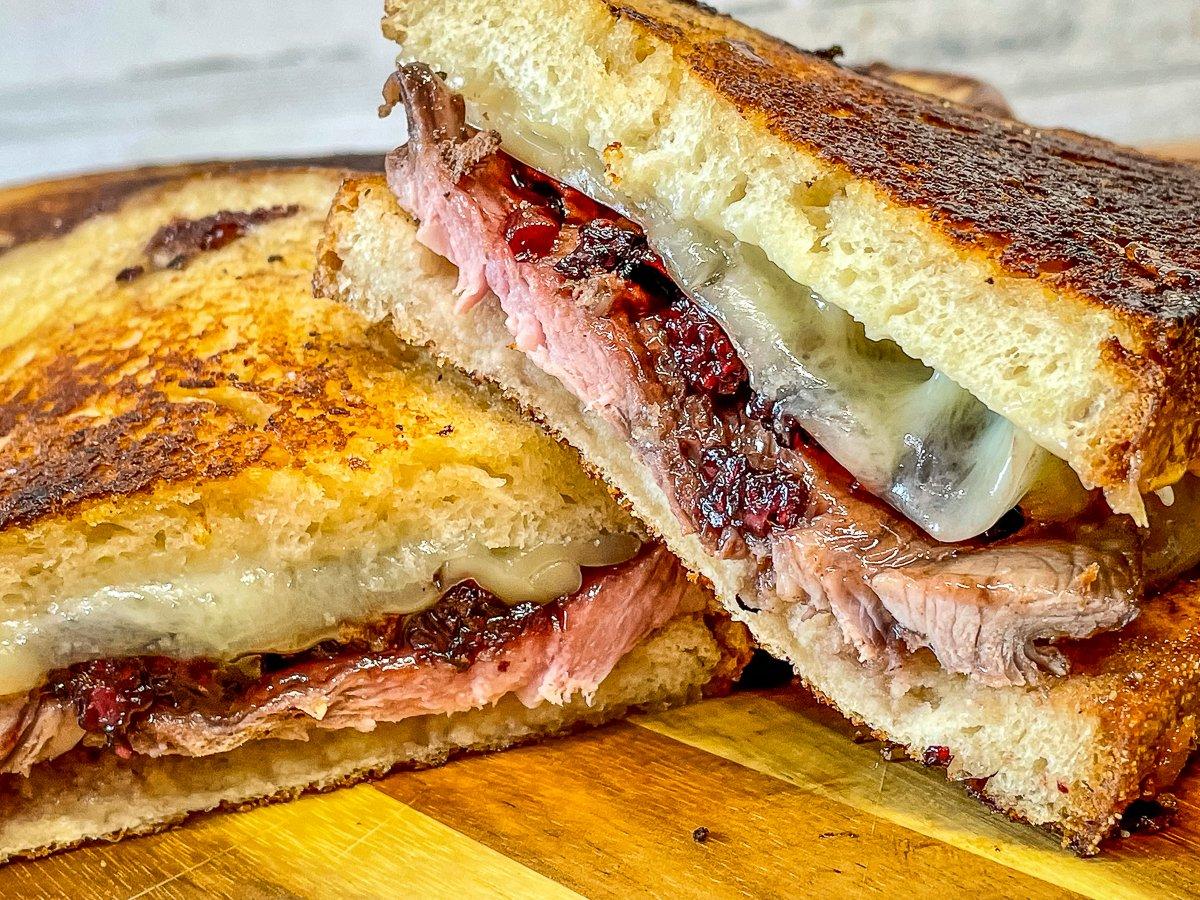 Things get even better when we add creamy Swiss cheese to the mix and cook the sandwich grilled-cheese style in a skillet or panini maker. The nutty flavor of the cheese pairs perfectly with the roasted pork and sweet and tangy blackberry sauce. You can make the sauce ahead of time and store it in the refrigerator for a week or so. It's also great on grilled venison or wild turkey.

Ingredients
1 pound, give or take, of sliced pork roast
4-6 slices of your favorite bread
6-9 slices of Swiss cheese
Blackberry bourbon sauce (recipe below)
Blackberry Bourbon Sauce
2 cups fresh blackberries
2 tablespoons butter
6 tablespoons balsamic vinegar
1 shallot, finely diced
2 cloves garlic minced
2 tablespoons honey
Pinch of salt
2 teaspoons brown sugar
2 tablespoons bourbon
Cooking Instructions
Always rinse the berries well and soak in water with lemon juice to remove any insects or dirt.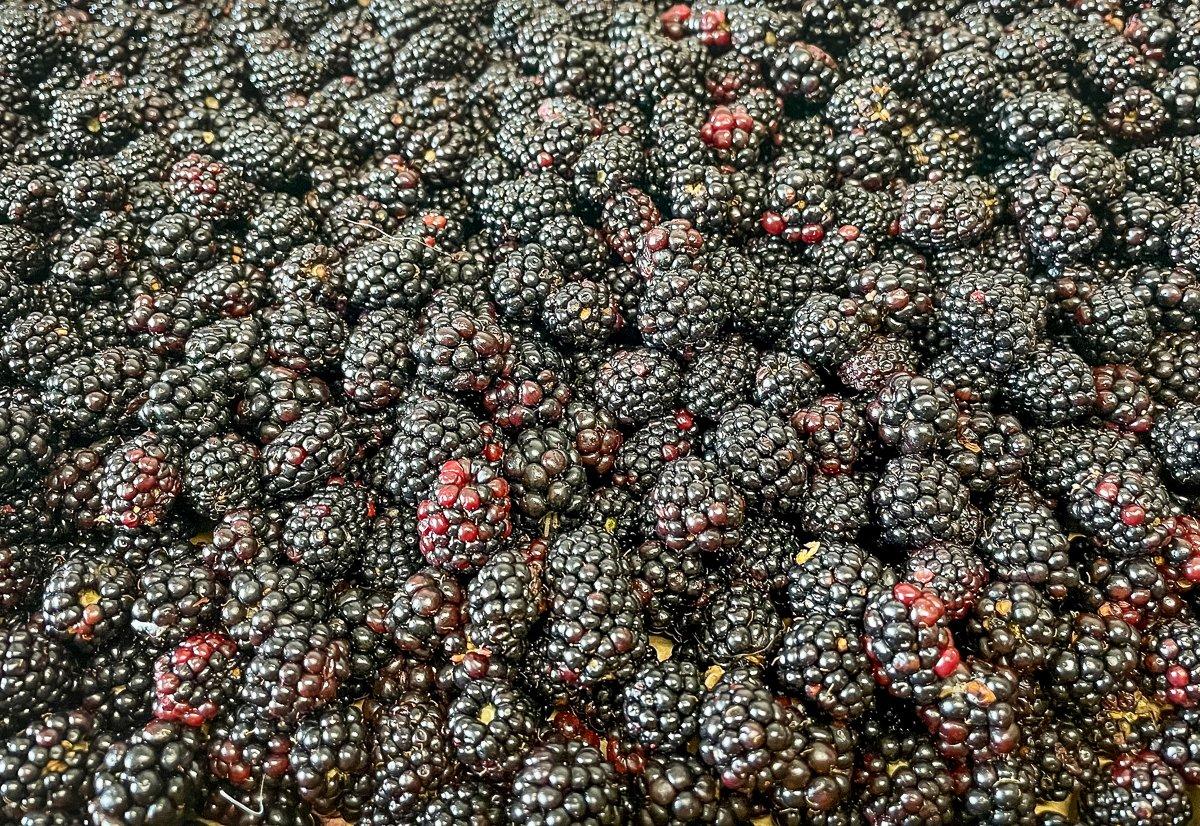 To make the sandwich, place 3-4 slices of cheese on a slice of good bread. This forms a barrier to prevent the sacue from soaking the bread.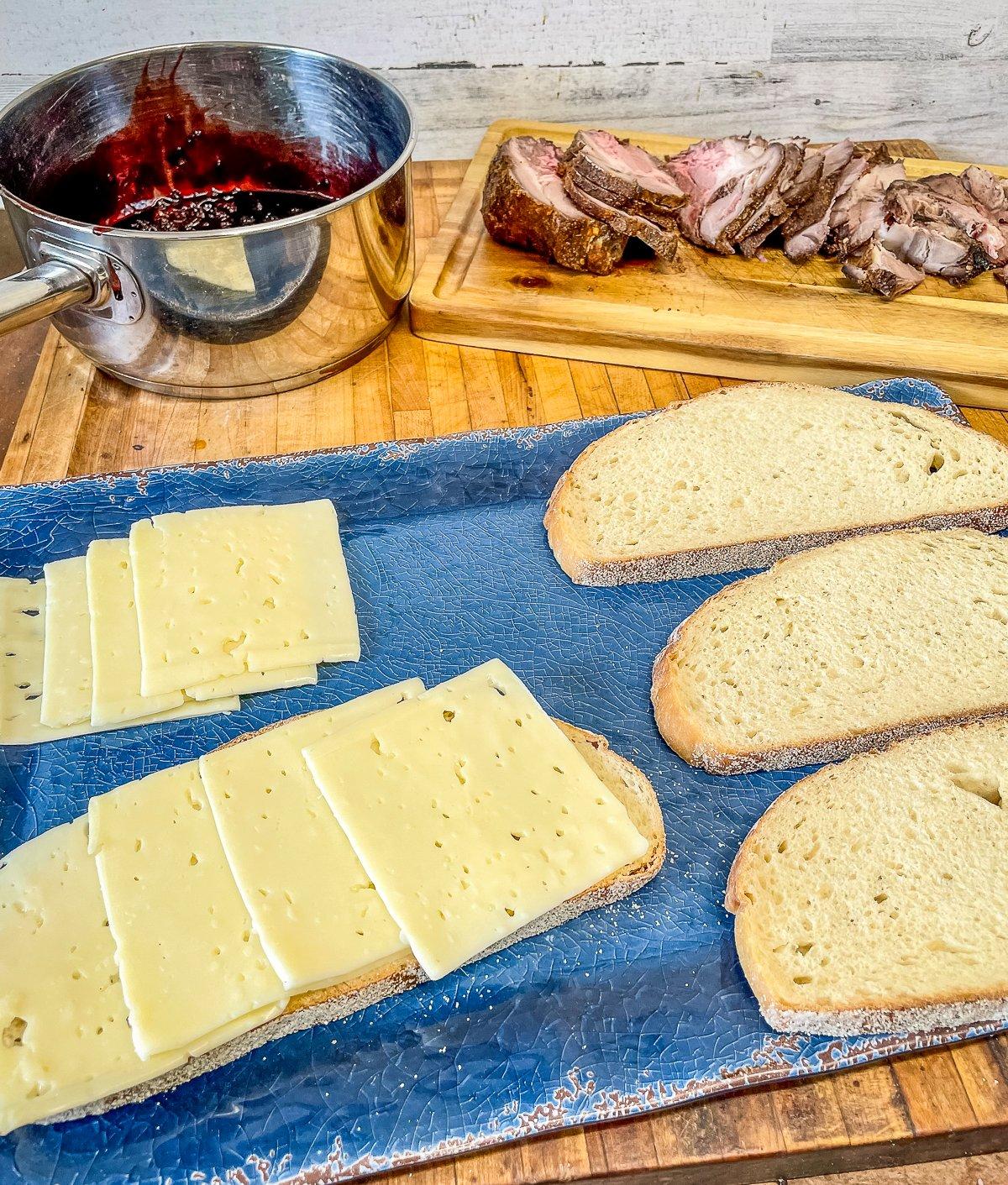 Top with another bread slice. Repeat with remaining ingredients. Using medium heat, coat skillet or panini press with butter. Place sandwiches in skillet or press (cook in batches if necessary) and push down with bacon press or another pan to flatten if using skillet.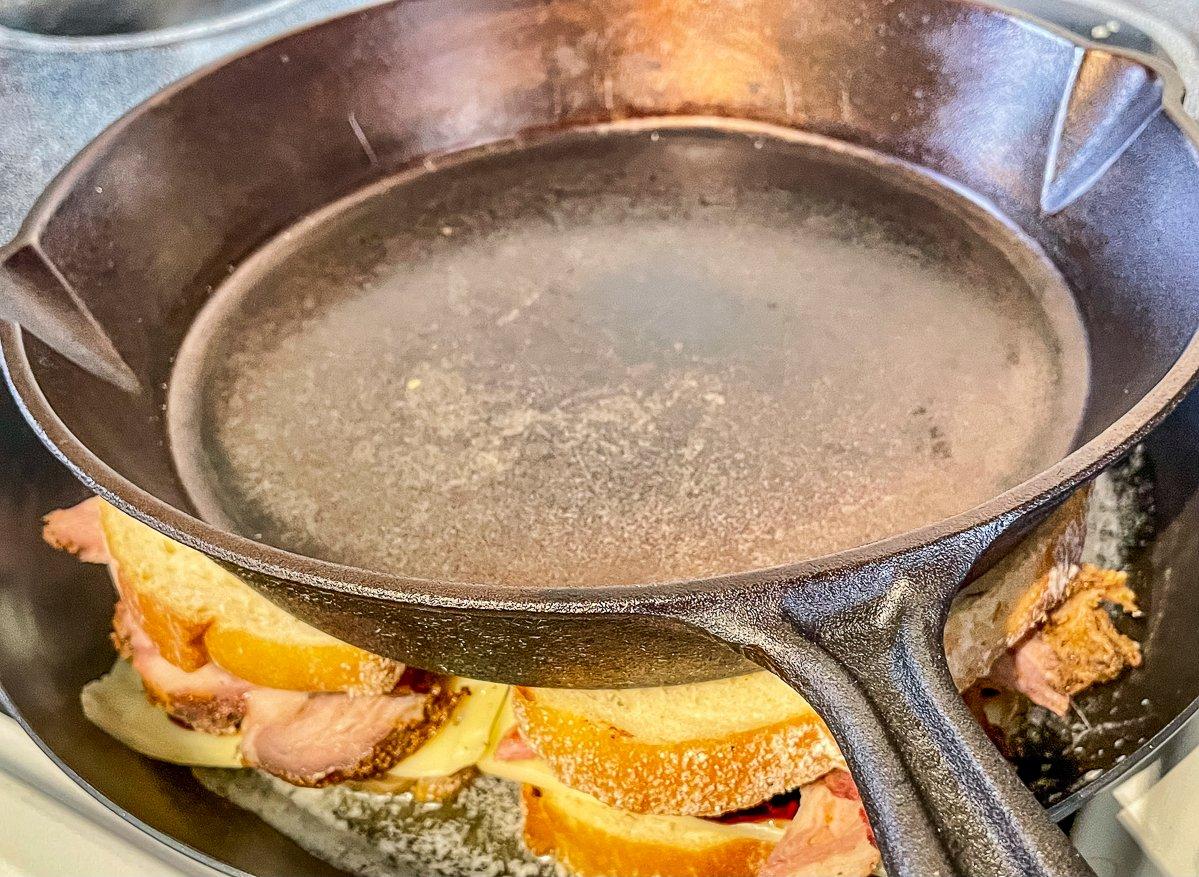 Flip and repeat with other side until bread is toasty brown and cheese is gooey.