Ground Venison and Rice Bake
I'm a big fan of rice dishes of all sorts. For this one, we cook long-grain Carolina Gold rice from the South Carolina low country with ground venison, diced bacon, and savory canned soups and mushrooms for an easy main course or hearty side dish.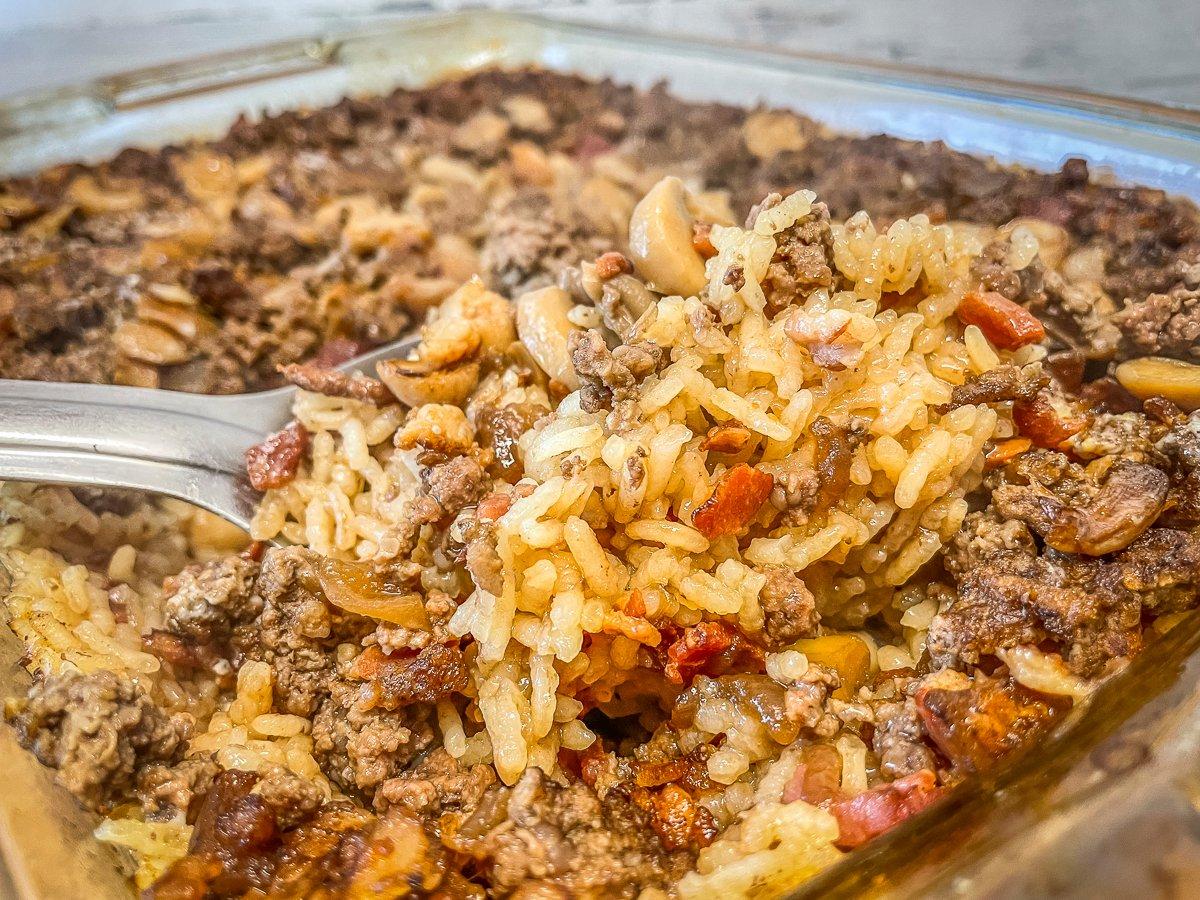 If you can't find Carolina Gold rice, just use any long-grain white rice. Avoid instant rice because it will overcook in the oven. I used Campbell's brand soups, but you can use your favorite.

Ingredients
1 pound ground venison
8 ounces bacon, diced
1 1/2 cups Carolina Gold white rice, or other long-grain white rice
One 10-ounce jar of mushrooms, drained
16 ounces beef broth
1 can French onion soup
1 can beef consomme
4 tablespoons butter, sliced into 8 pats
Cooking Instructions
Cook the diced bacon till crisp. Remove from skillet and set aside. Drain most of the bacon grease. Brown the ground venison in the remaining grease in the skillet.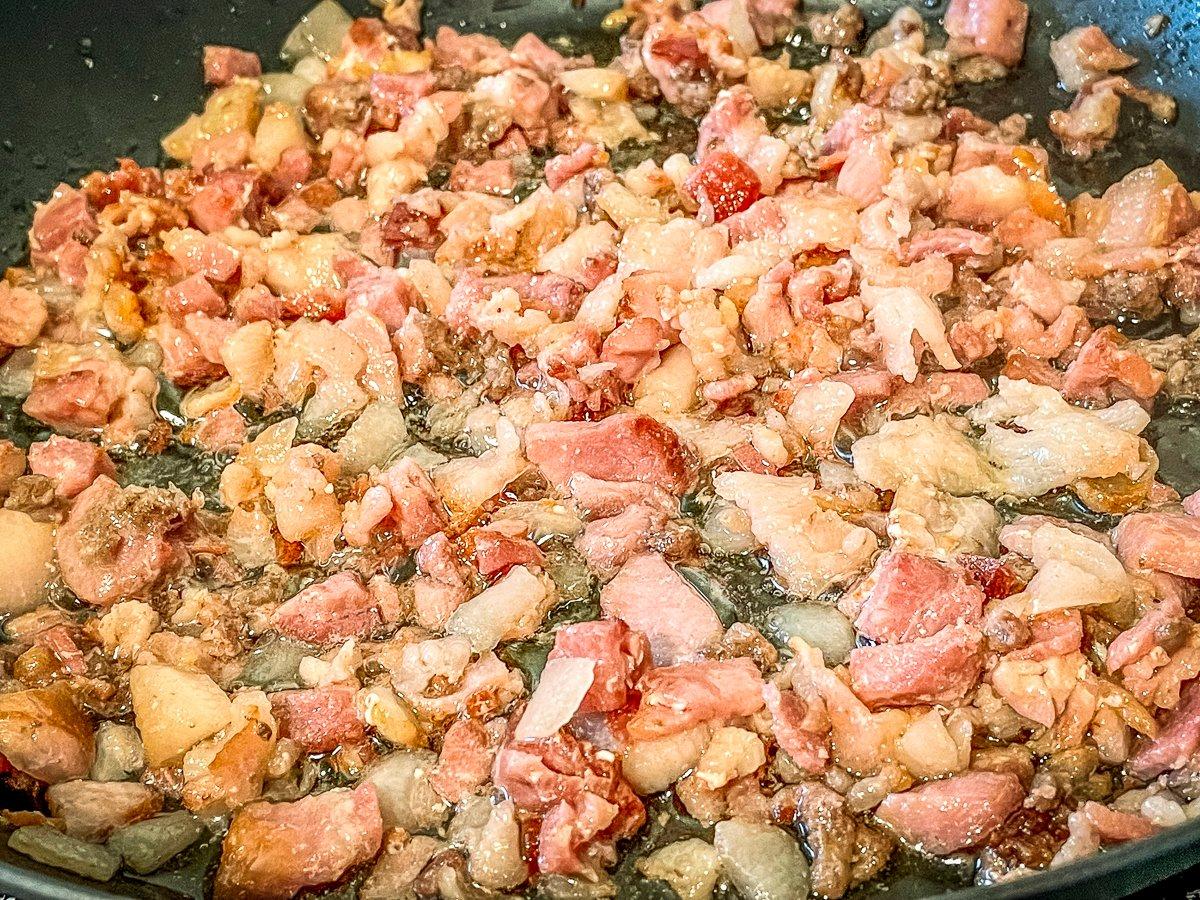 Pour in the three cans of broth and soup and the mushrooms. Add the ground venison and cooked bacon. Stir well to combine. Dot the top with butter.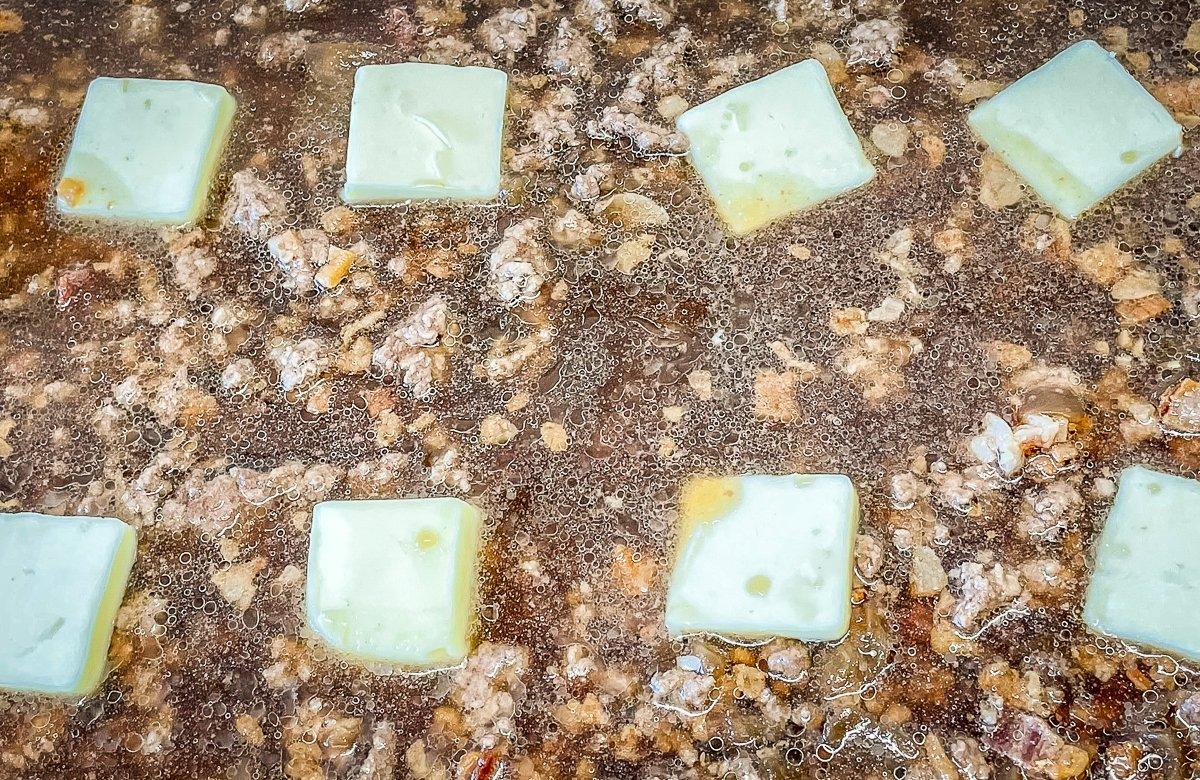 Bake, uncovered, at 400 degrees for 45 minutes.