Ground Venison Lasagna Dip Recipe
All of the rich, cheesy, meaty goodness of a pan full of homemade lasagna, but in a dip. Make it a family meal or take it to a party. Either way, everyone will love it. We serve the dip with toasted slices of buttered and garlic-rubbed French or ciabatta bread and a salad to make it a full meal.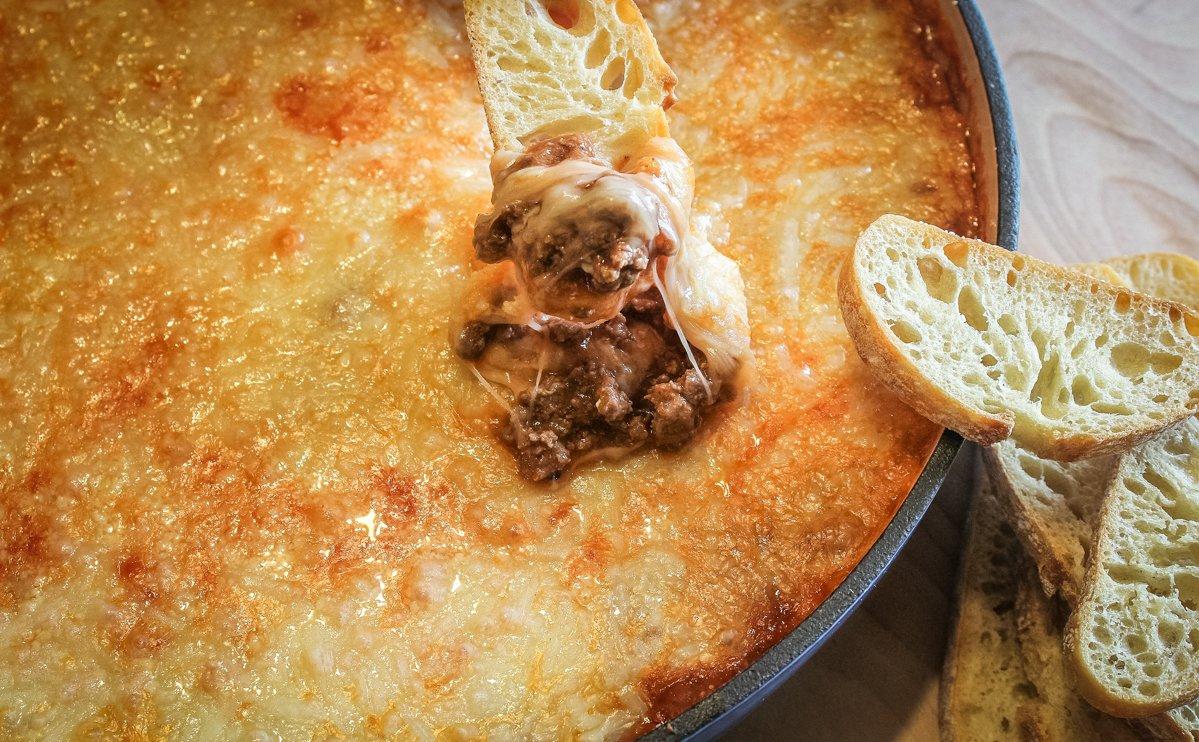 Ingredients
2 pounds ground venison
1 shallot, finely chopped
2 cloves of garlic, minced
2 15-ounce cans of tomato sauce
2 tablespoons butter
1 tablespoon Italian Seasoning blend
3 cups Italian cheese Shredded Blend
2 cups whole milk cottage cheese
salt and pepper to taste
Cooking Instructions
Begin the dish by sauteing the shallots and garlic in two tablespoons of olive oil over medium-high heat for 2-3 minutes or until softened. Add the ground venison and continue cooking until the meat is browned through. Salt and pepper to taste.
Add two cans of tomato sauce and the Italian seasoning herb blend. Reduce heat and continue to simmer for another 5-10 minutes. Turn off heat and stir in the butter to finish the sauce.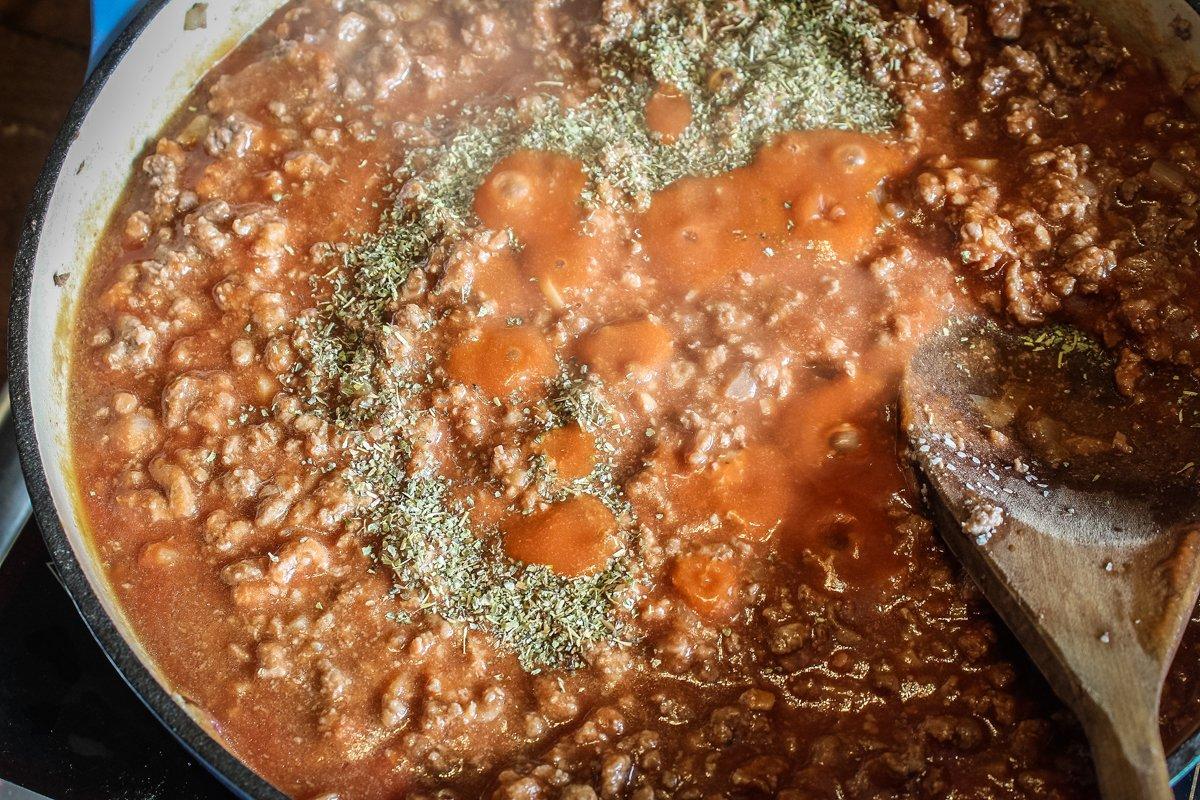 Bake at 350 degrees for 20-30 minutes until the dip is hot and bubbly and the cheese is melted and lightly browned. Served with thin slices of garlic butter toast, crackers, or tortilla chips.