Weeknights can be hectic and rushed. There are times when you need a filling meal the entire family will eat, but you don't have time to hang out in the kitchen for an hour or two working on a meal. If you have some ground venison and frozen stir fry vegetables, you can have this one on the table in less than half an hour, and everyone will love it.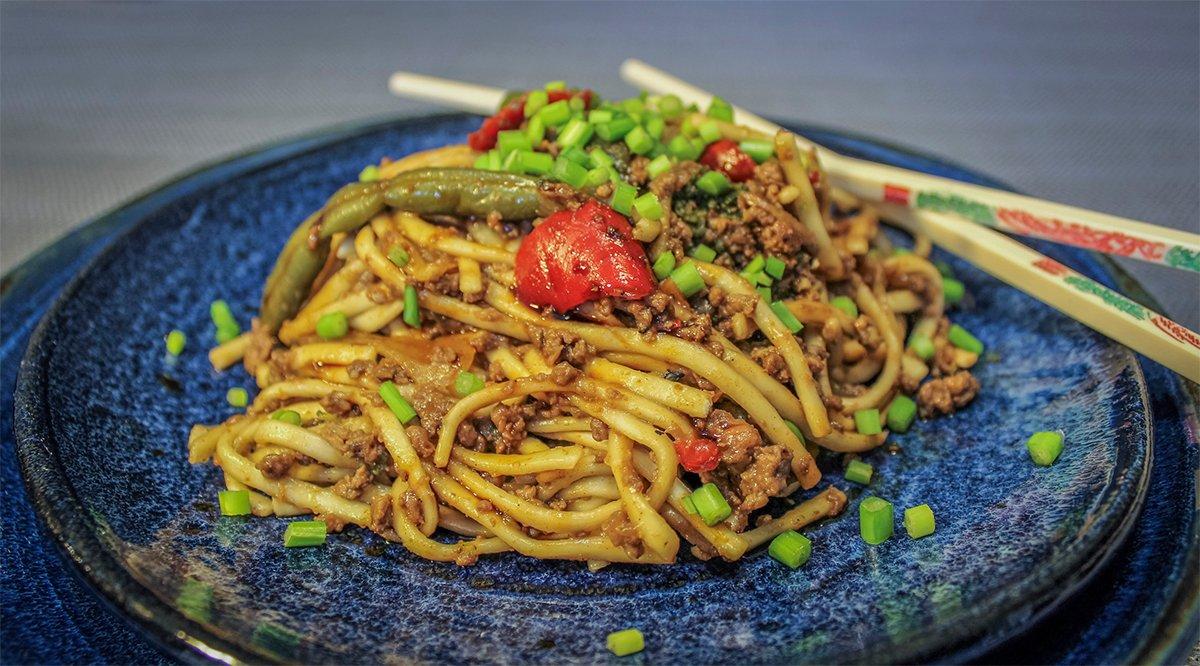 Ingredients
2 pounds ground venison
2 12-ounce packs of frozen vegetables, stir-fry blend
2 tablespoons peanut oil
16 ounces udon or spaghetti noodles
3 tablespoons soy sauce
3 tablespoons hoisin sauce
2 tablespoons sesame oil
1 tablespoon apple cider vinegar
1 teaspoon white pepper
1 teaspoon minced garlic
1/2 teaspoon minced ginger
pinch of red pepper flakes
2 tablespoons diced chives
Cooking Instructions
Cook udon or spaghetti al dente. Drain and reserve noodles. While noodles are cooking, heat peanut oil in a wok over high heat. Add the ground venison and stir to brown it through, five to 10 minutes. Add frozen vegetables and continue cooking until vegetables are soft and cooked through. Add remaining ingredients along with cooked and drained noodles. Stir to coat everything well. Top with diced chives.