Homemade Venison Pizza Rolls
Evie DaBoss, a Facebook friend, foodie, and awesome cook, recently posted one of her family favorites — homemade pizza rolls. She used wonton wrappers to make traditional small rolls filled with cheese and pepperoni.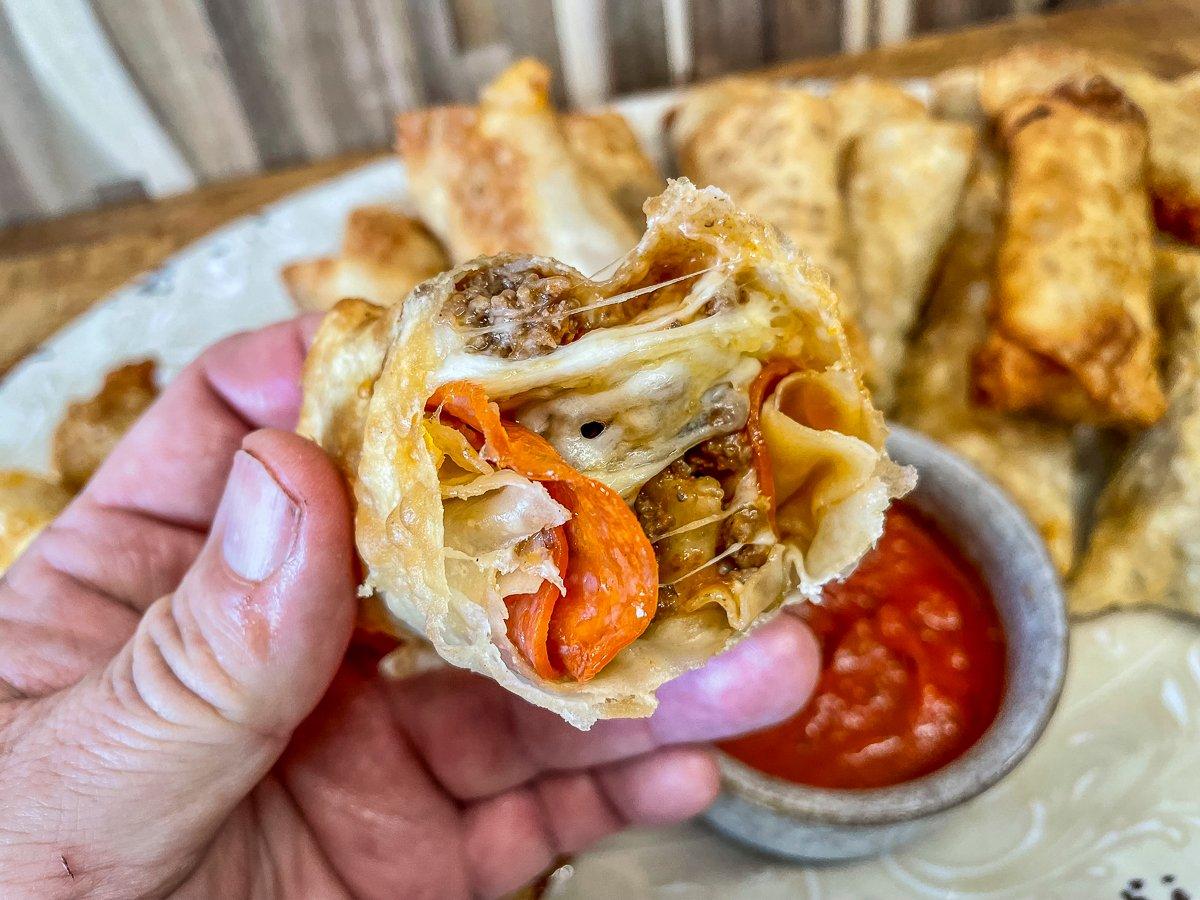 Based on her idea, we started experimenting. Our version ended up being a bit larger — egg roll size — and filled with ground venison that we slow simmered with pizza sauce, plenty of cheese, and some pepperoni. We then deep fried the rolls until they were crispy and the cheese was melted and gooey.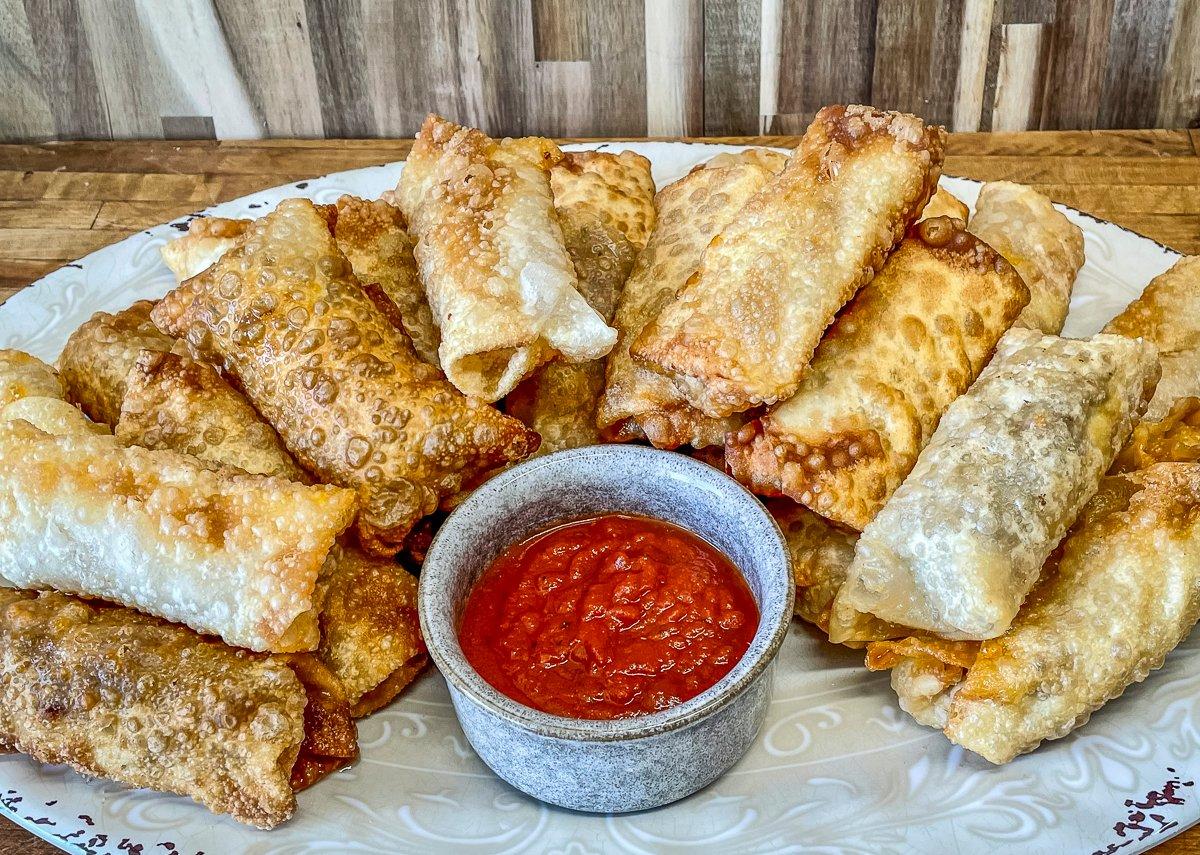 You don't have to limit yourself to just pepperoni and venison. Experiment with your favorite pizza toppings like banana peppers or mushrooms — even pineapple for all you weirdos who are into that sort of thing. Serve them up with pizza sauce, ranch, or garlic butter for dipping.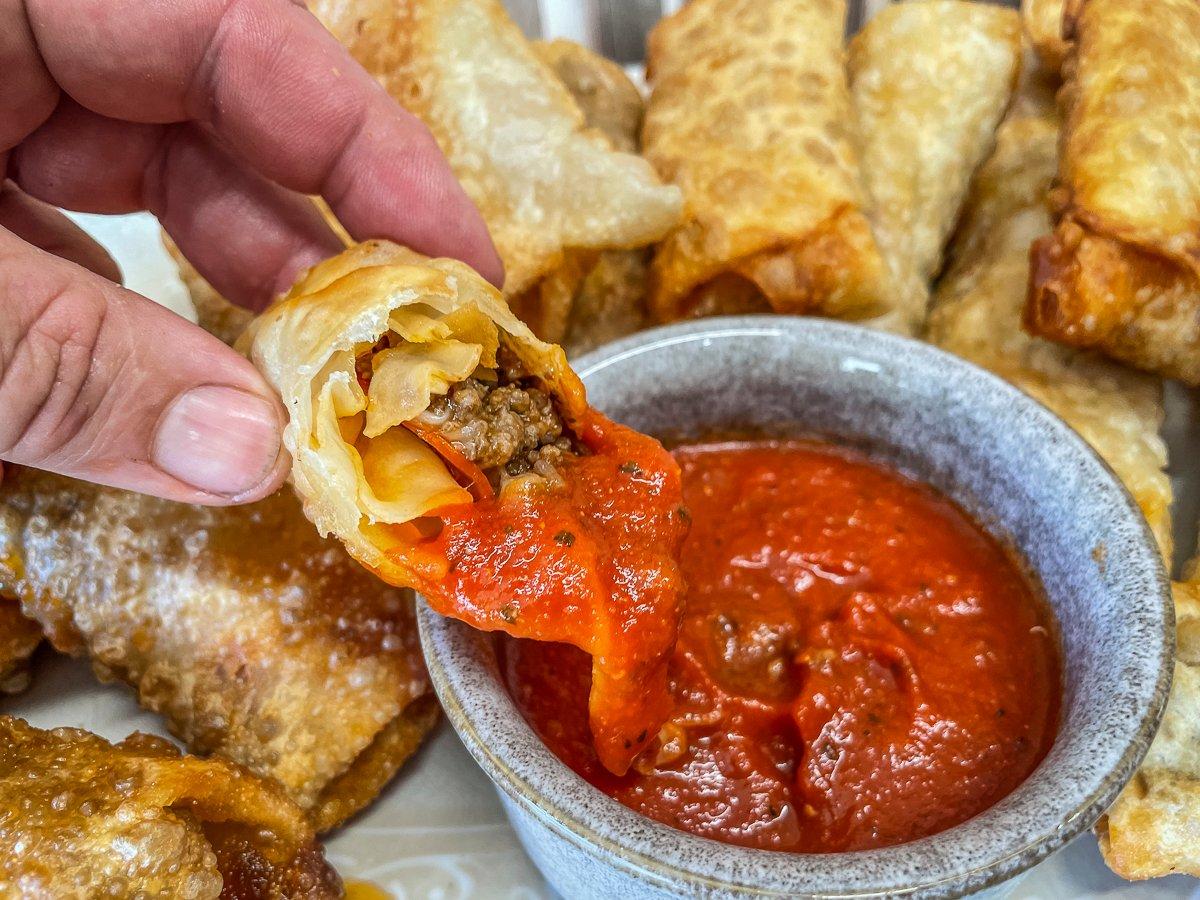 Ingredients
2 pounds ground venison of any kind
1 pack egg roll wrappers
1 yellow onion, finely chopped
2 cloves garlic, minced
1 ½ cups jarred or homemade pizza sauce, plus more for serving
Pepperoni or other favorite pizza toppings
Shredded mozzarella cheese
Vegetable oil
Cooking Instructions
Start by browning the ground venison with the onions. Once the meat has fully cooked, add the garlic. Continue cooking for 3-4 minutes. Mix in the sauce and stir well. Remove the skillet from the heat and allow the mixture to cool.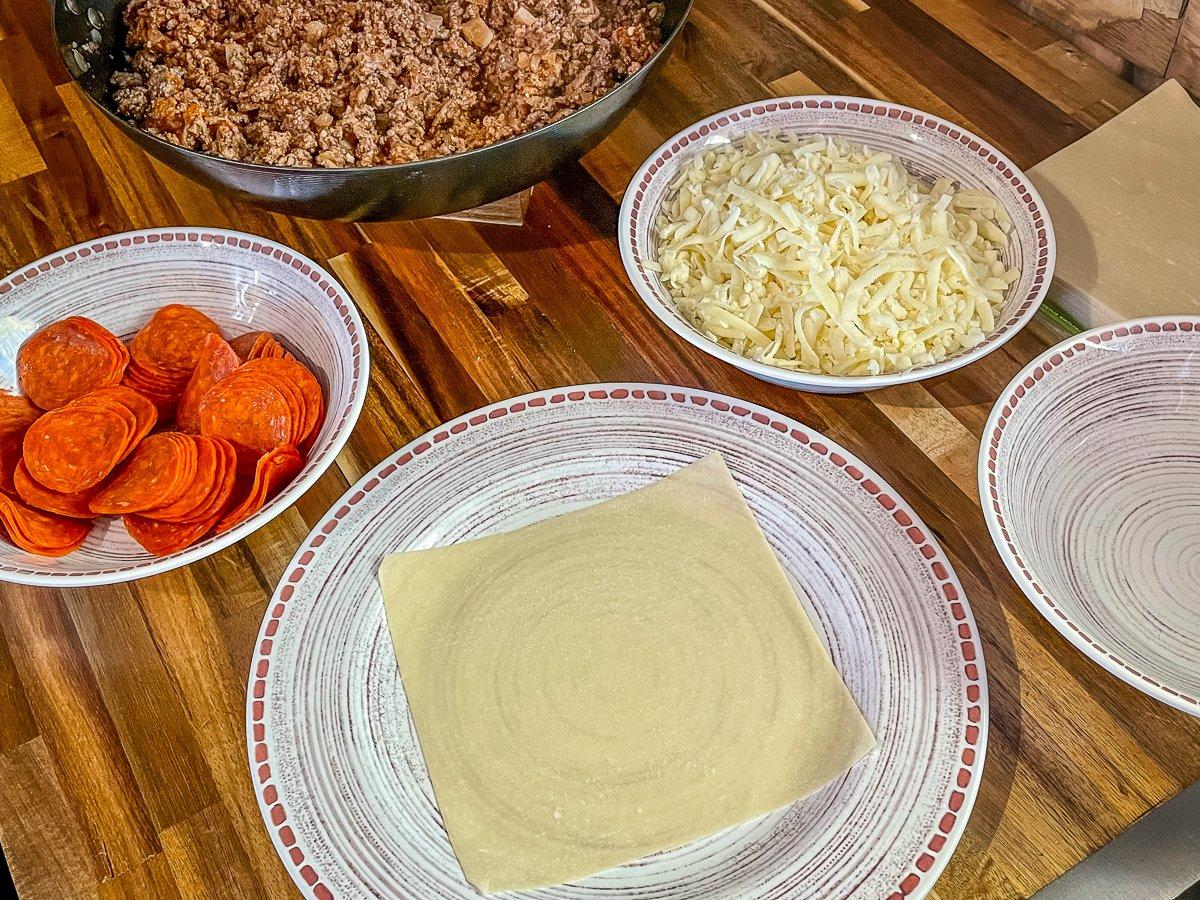 Heat 2 inches of oil in a large saucepan or pot over medium-high heat.
While the oil heats, lay one egg roll wrapper flat. Dip a fingertip or small brush in water and wet the edges of the wrapper.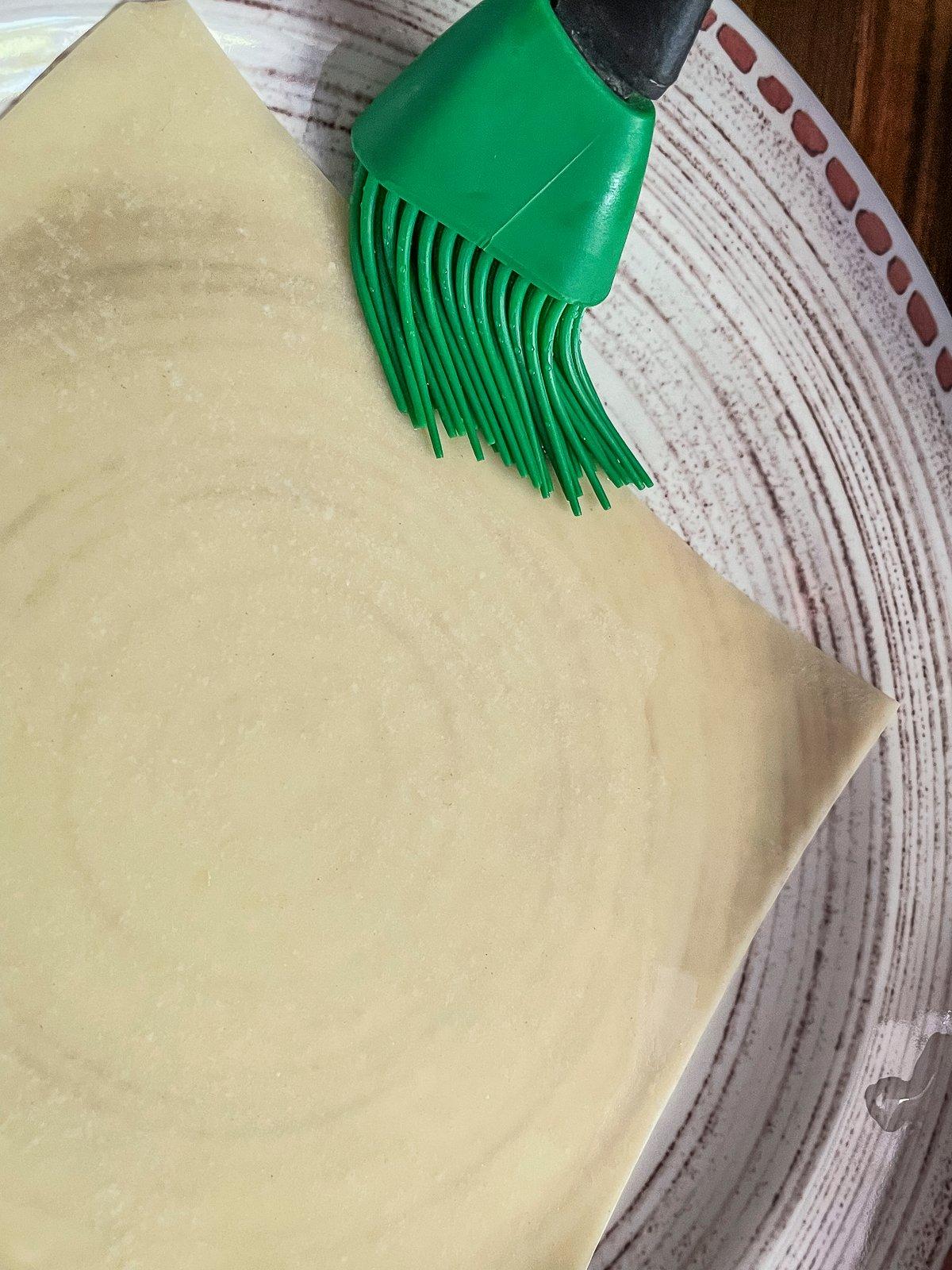 Spoon two tablespoons or so of the sauced venison down the center of the wrapper. Top the meat with pepperoni, shedded cheese, and any other toppings you like.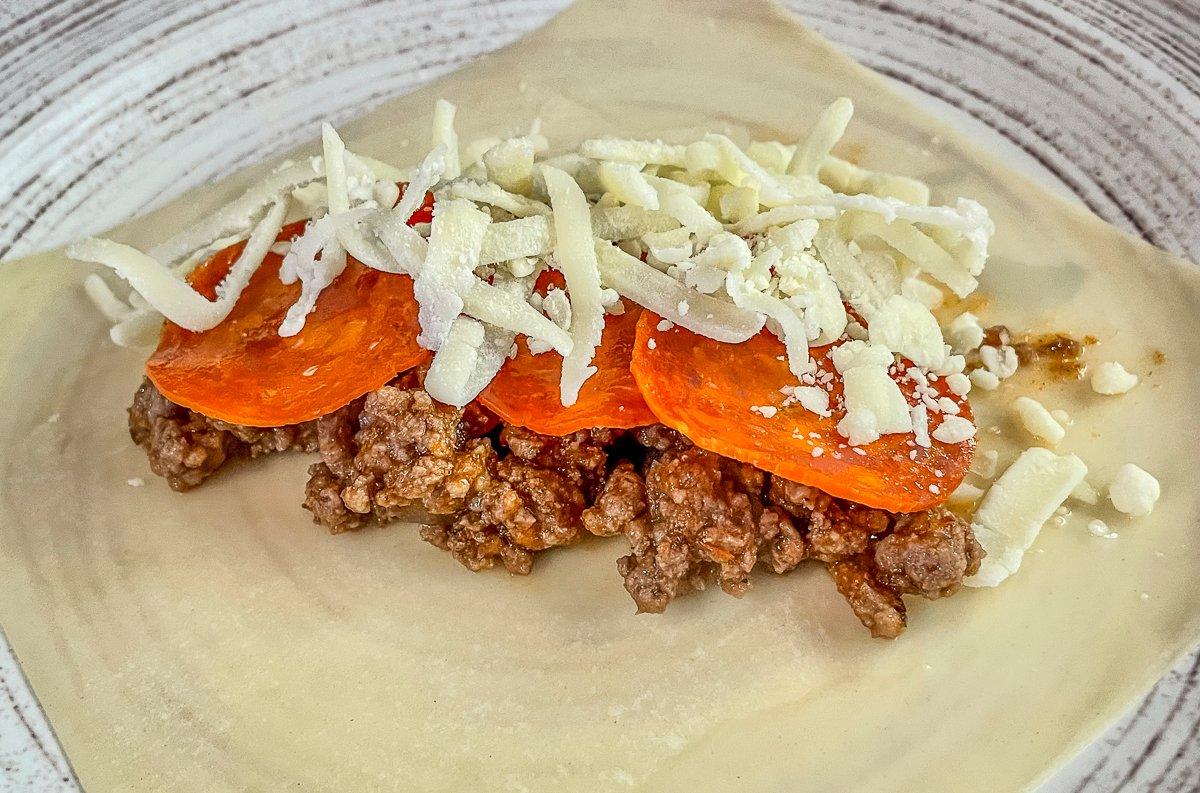 Fold in the outside corners of the wrapper over the filling. Next, roll the top and bottom of the wrapper over the folded sides to form an egg roll. The wet edges should stick together to hold the roll.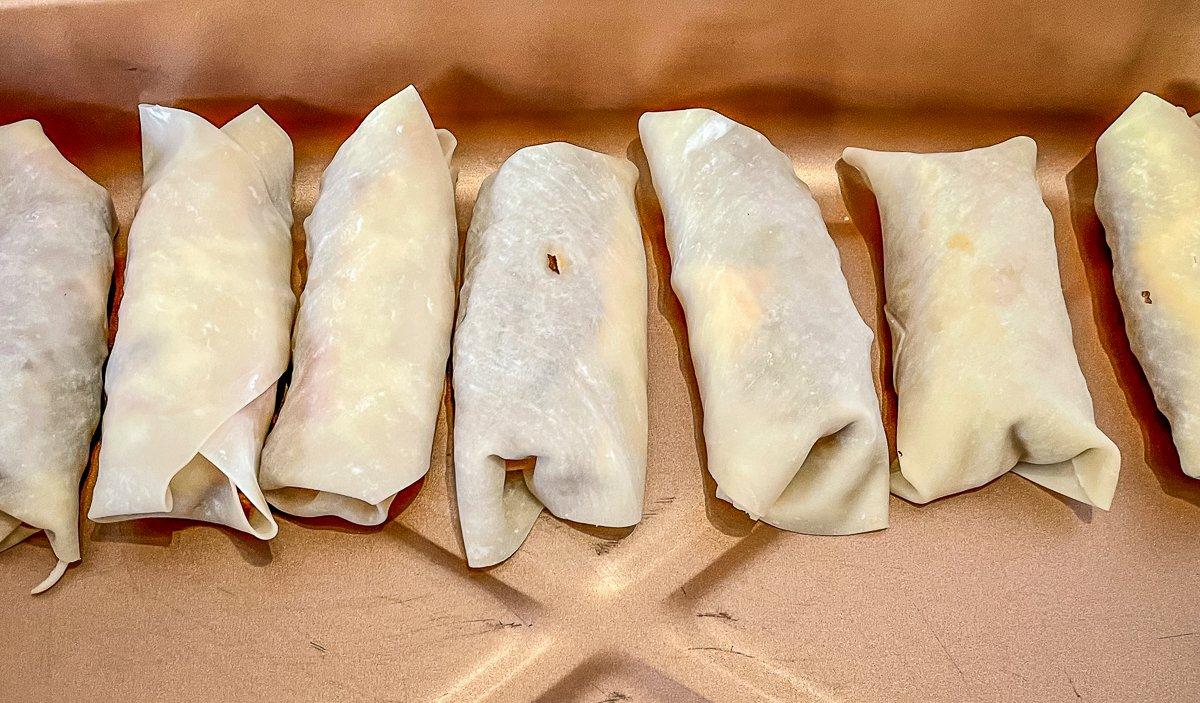 Once all of the rolls have been made, check the temperature of the oil. You want 325 to 350 degrees. Fry the rolls, a small batch at a time to prevent overcrowding, for 3-4 minutes or until the wrapper is crisp and golden brown.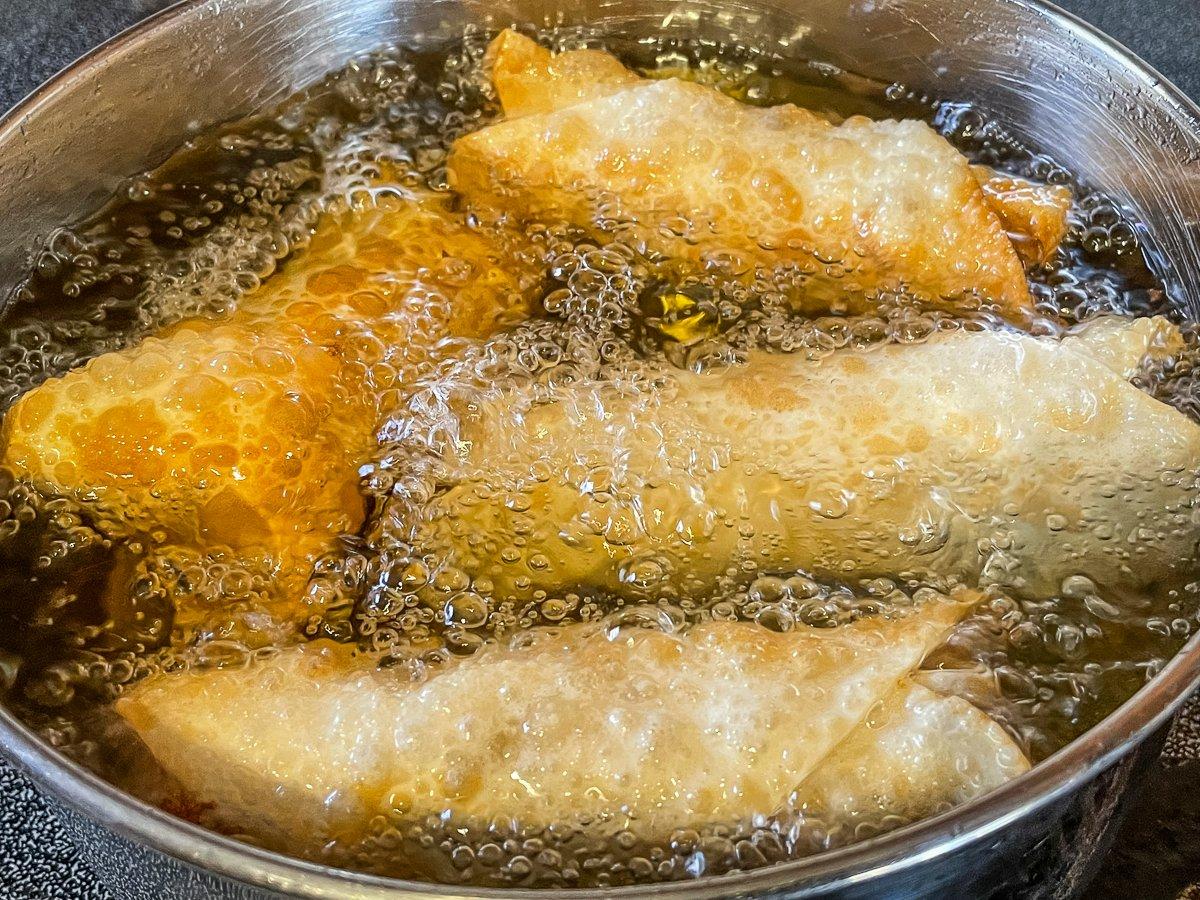 Move the rolls to a paper-lined tray or a wire rack to drain. Serve hot with extra sauce for dipping.