I love the Korean-style BBQ known as bulgogi. It's one of my favorite ways to prepare venison. My oldest son, Hunter, decided the bulgogi mix of sweet and salty with a little heat would be the perfect jerky flavor. He started experimenting and settled on this recipe.
After tasting it, I'm inclined to agree. His final recipe ended up using red pepper flakes and sesame seeds in the marinade and sprinkled over the jerky just before drying. It gives the finished product a nice crunch and an extra bit of heat. This jerky flavor will spend a great deal of time with me in the stand this fall. Hunter is already working on another batch.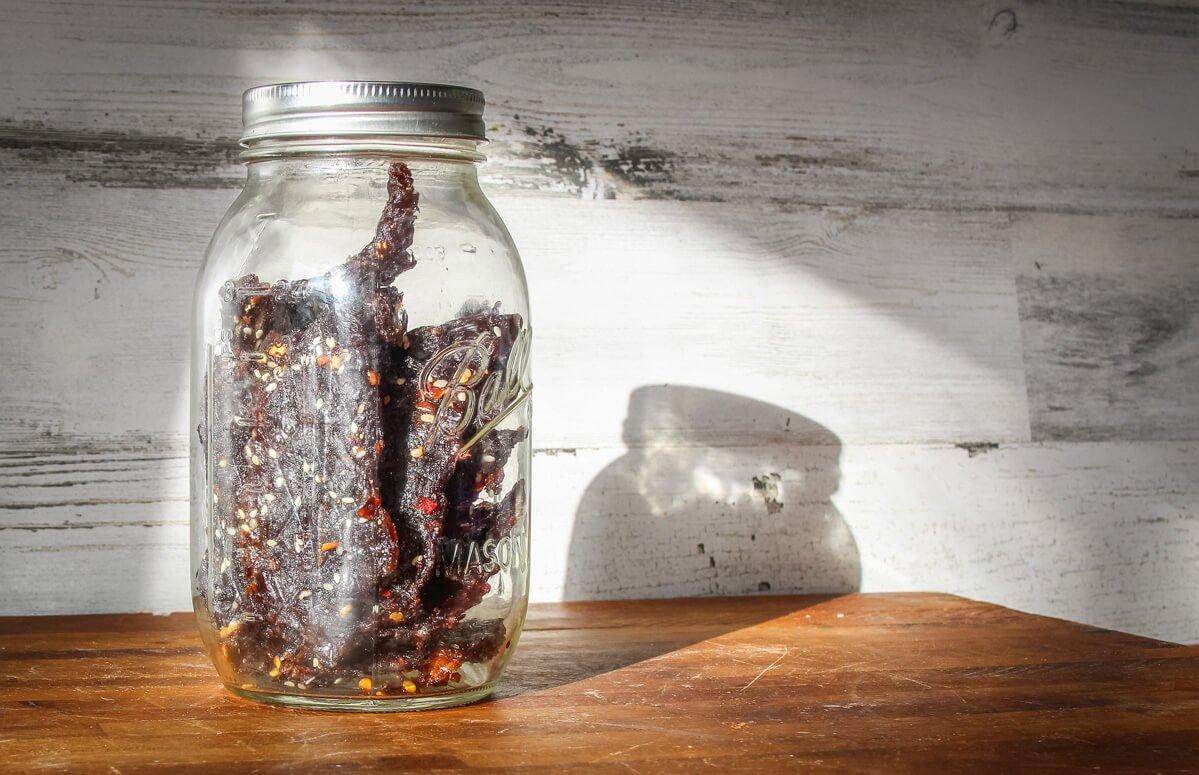 Ingredients
3 pounds venison roast, sliced
1 cup soy sauce
1/2 cup sesame oil
1/2 cup brown sugar
1 fresh pear, grated
2 tablespoons sesame seeds, plus more for sprinkling
3 green onions, finely chopped
2 teaspoons minced ginger
Juice of 2 limes
1 tablespoon minced garlic
2 teaspoons red pepper flakes plus a few more for sprinkling
1/2 teaspoon Instacure #1 (also known as Prague Powder or Pink Curing Salt)
1 tablespoon kosher salt
Cooking Instructions
Mix all ingredients except for kosher salt, a few red pepper flakes and sesame seeds into a large glass or plastic bowl or container.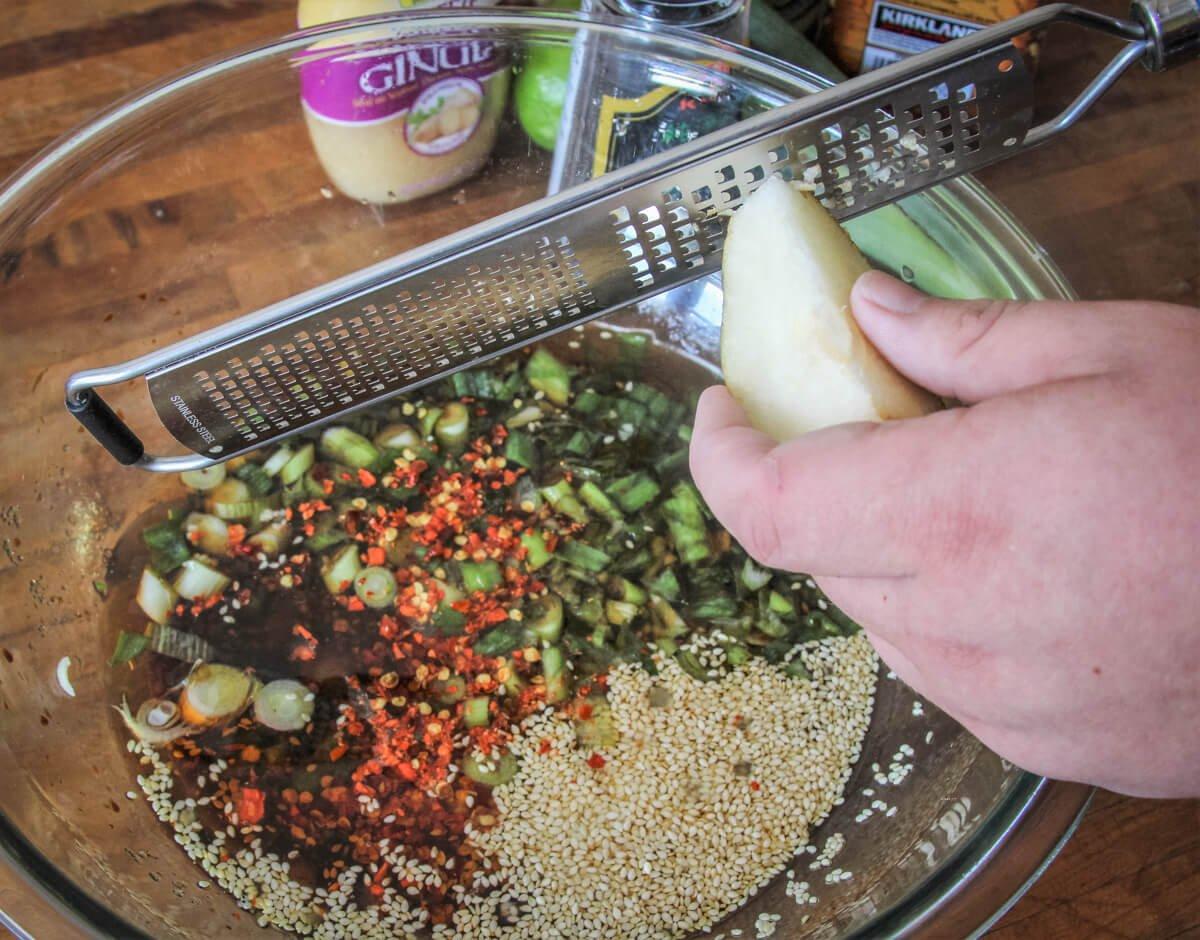 Slice the venison into a 1/4-inch thickness. Pound the venison with a meat mallet to tenderize and flatten.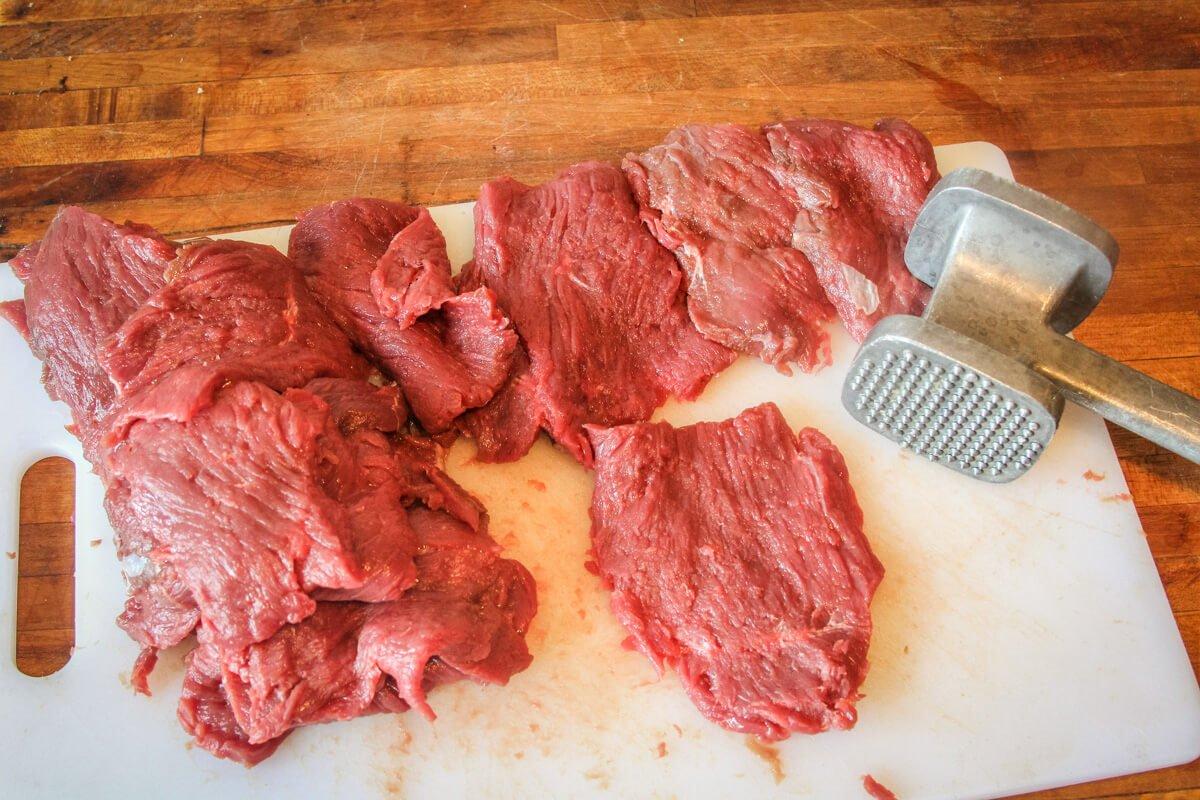 Place the sliced venison into the marinade, stirring to coat each piece evenly. Cover and refrigerate for 24 to 36 hours. Stir the mixture a few times while marinating to make sure each slice is evenly covered.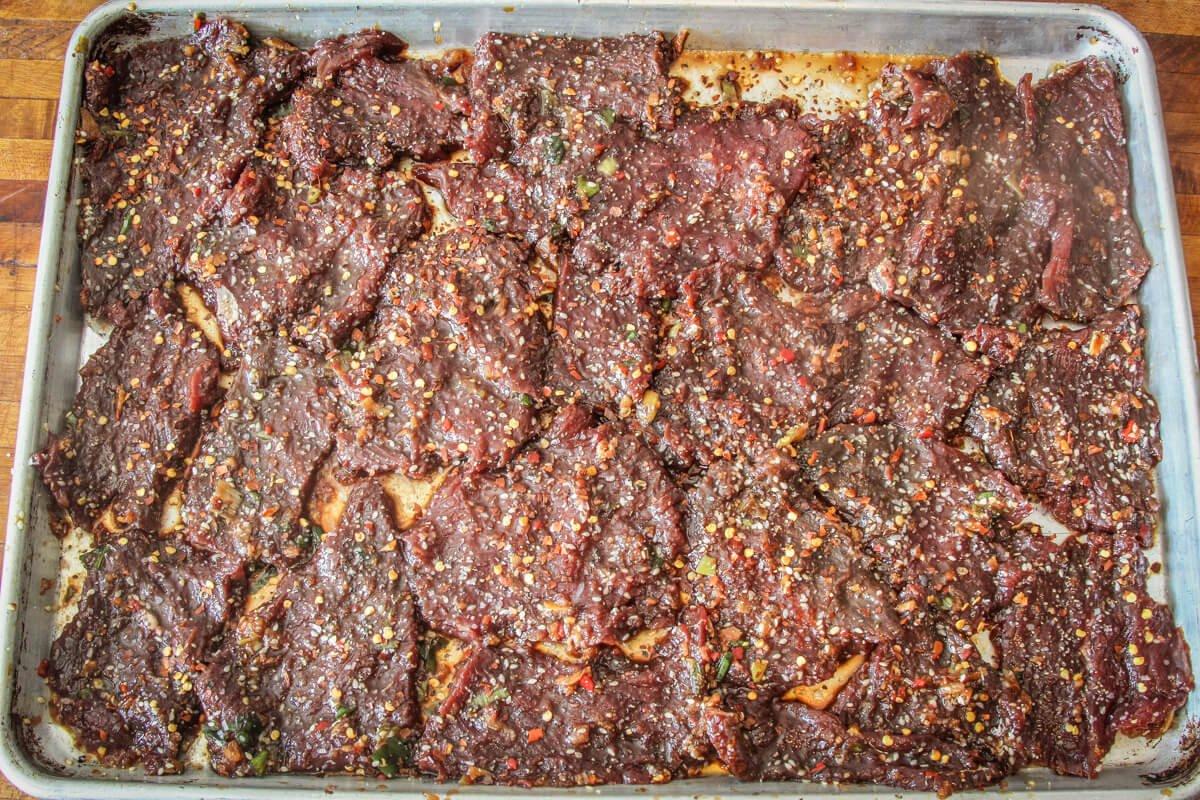 After marinating, lay the venison flat on a sheet pan and sprinkle with kosher salt, and the reserved sesame seeds and red pepper flakes (if you prefer your jerky a bit milder, omit the extra red pepper flakes in this step).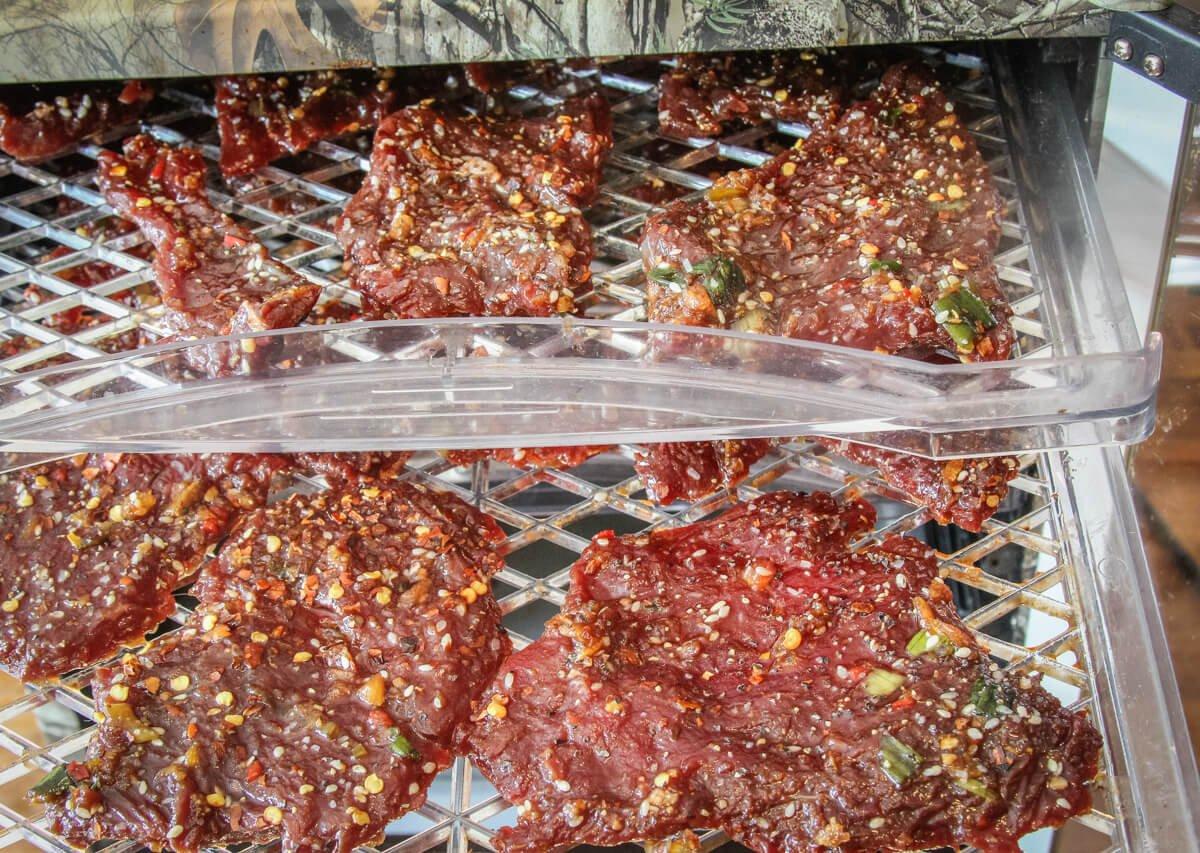 Place the venison on trays in your Magic Chef Realtree or other dehydrator. Set the temperature at 150 and dehydrate for 10 to 12 hours or until the jerky is dry, but still flexible.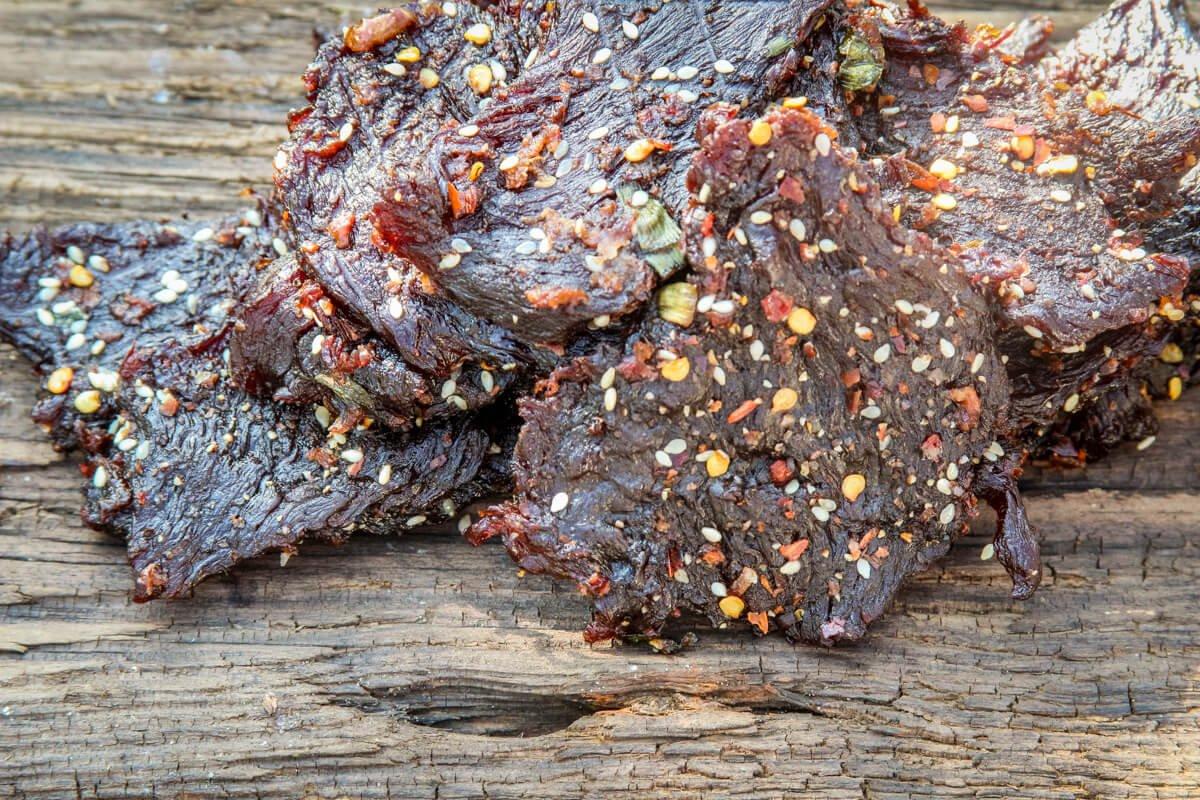 Store extra in a jar in the fridge or vacuum seal and freeze for longer life.