Loaded Beer Cheese and Venison Fried Potatoes
It's hard to beat crispy skillet-fried potatoes, but this recipe tops the plain version by adding a creamy homemade beer cheese sauce and seasoned ground venison cooked tother with chopped sweet Vidalia onion.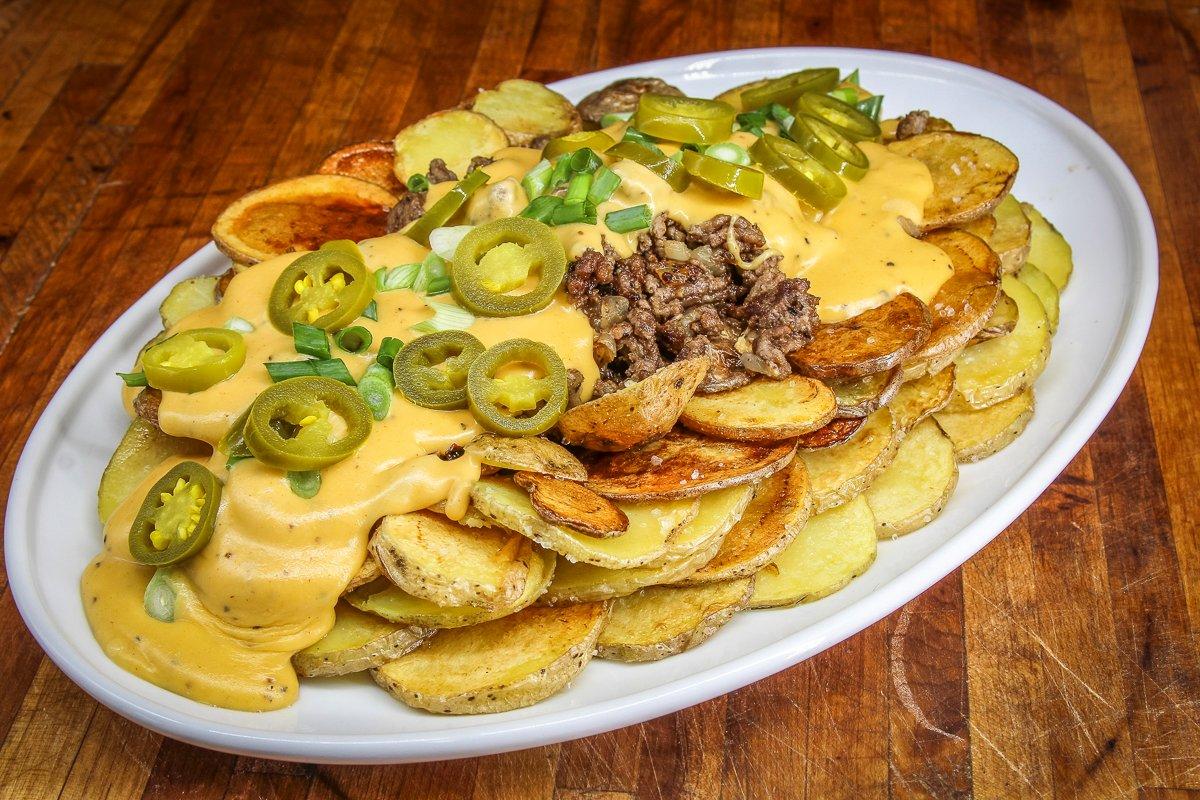 The secret to getting fried potatoes that are crispy on the surface but buttery tender in the center is not to overcrowd the pan. Fry in small batches, a single layer deep, and use plenty of oil so the finished slices can float to the surface to prevent sticking. Season each batch with a pinch of sea salt or kosher salt as you remove them to a paper-lined platter. Hold them on warm in the oven between batches so the finished slices stay crisp and hot while the remainder fry.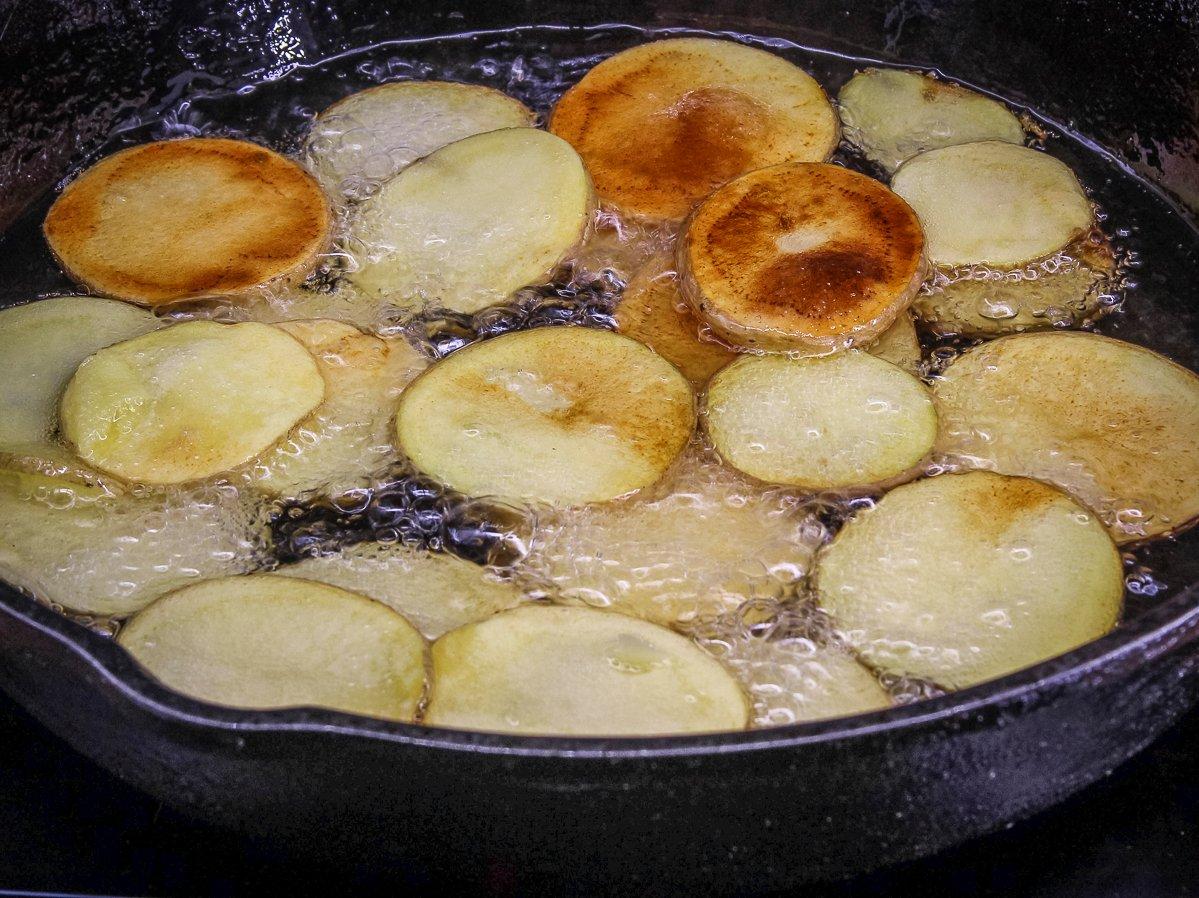 Use your favorite brew in the beer cheese. I prefer the extra flavor of a dark ale or porter, but even a light ale will make a great beer cheese. You want the finished product just thin enough to pour over the finished dish and run down through the layers of potato on the serving platter.
Ingredients
1 pound ground venison
1 teaspoon salt
1 teaspoon black pepper
1/2 teaspoon garlic powder
1/4 teaspoon cayenne pepper
1 large Vidalia onion, finely chopped
3 pounds Yukon Gold potatoes, thinly sliced, rinsed and patted dry
Vegetable oil
Garnish
Thinly sliced green onions
Sliced jalapeno peppers
Beer Cheese
3 tablespoons salted butter
3 tablespoons all-purpose flour
1 cup milk
1 cup dark beer
1 tablespoon Worcestershire Sauce
1 teaspoon stone-ground mustard or whole-grain garlic mustard
1/4 teaspoon cayenne pepper
1/4 teaspoon garlic powder
1/4 teaspoon smoked paprika
1/4 teaspoon salt
3 cups shredded extra-sharp cheddar cheese
Cooking Instructions
Chop the onion and slice the washed potatoes thinly with a sharp knife or mandolin. You can hold the slices in a bowl of ice water until you are ready to cook, but make sure to pat them dry before frying. You can cook both the ground venison and beer cheese before cooking the potatoes; just hold both on warm once they are finished until you are ready to plate. If your beer cheese gets too thick to pour, stir in a little more milk to thin it back down.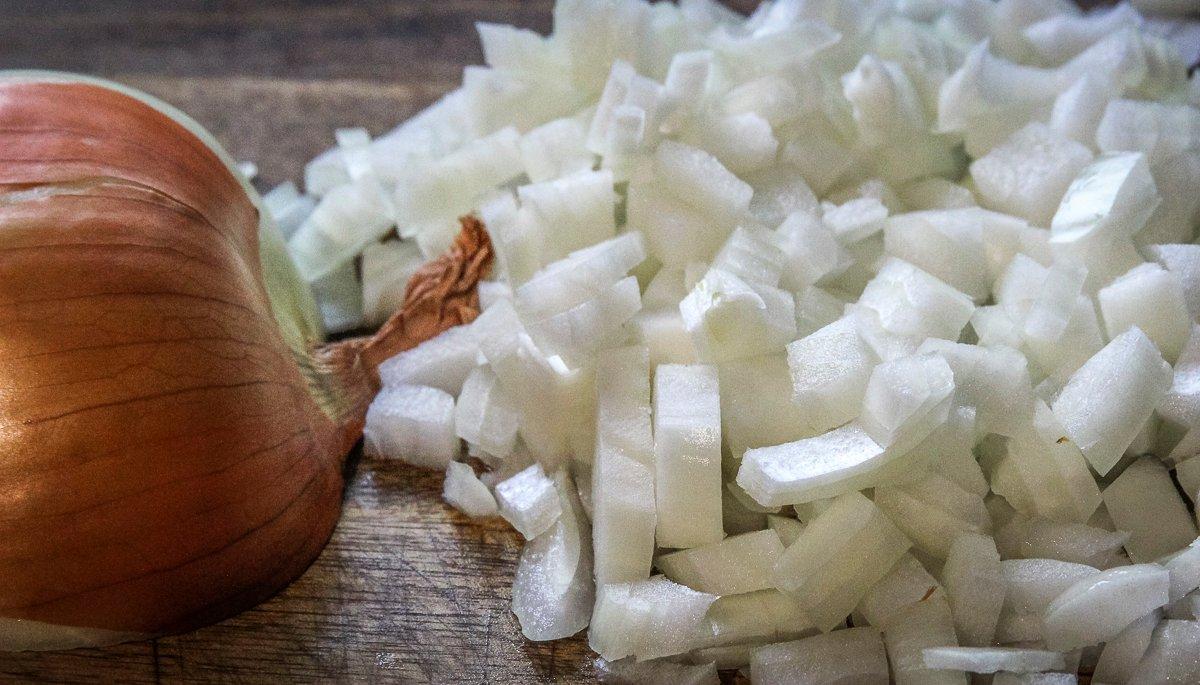 To make the beer cheese sauce, start by adding the butter to a saucepan over medium heat. Once it has melted and started to foam, add the flour. Stir until the resulting roux is light tan, about 3 to 5 minutes. Drizzle in the milk, a few tablespoons at a time, whisking well before adding more. Once the mixture is smooth, add the remaining milk and bring to a light boil, whisking constantly, until the mixture begins to thicken. Remove the pan from the burner.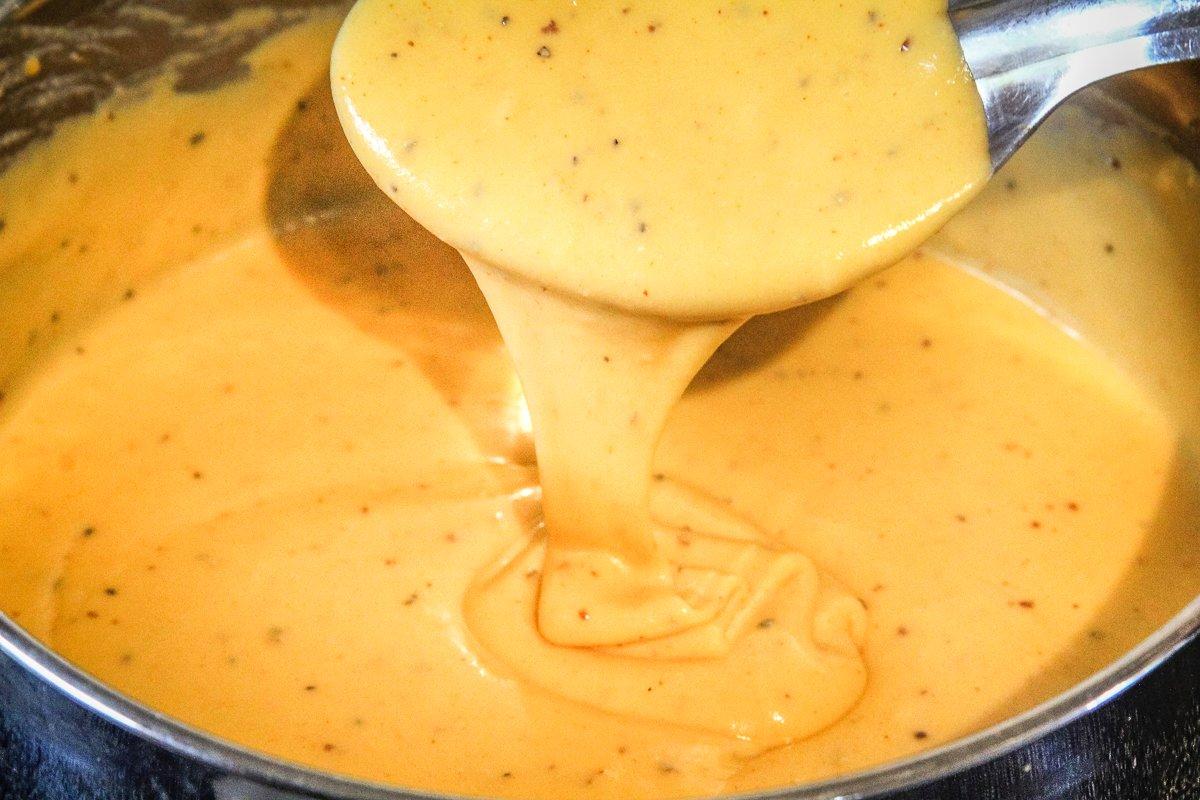 Stir in the beer, Worcestershire, mustard, cayenne, garlic powder, smoked paprika, and salt. Bring the mixture back to a light simmer. Remove the pan from the heat again. Add the cheese, a handful at a time, stirring well until each batch is melted and smooth before adding more. Once all of the cheese has been incorporated, check for seasoning. Adjust if necessary. Hold warm until ready to plate. If cheese sauce overthickens, stir in a few tablespoons of milk to thin it back down before serving.
For the venison, simply brown it in a separate skillet with the onions. If you didn't add any additional fat to your ground venison, start with a light drizzle of vegetable oil in the pan to prevent sticking. Season the venison with 1 teaspoon salt, 1 teaspoon black pepper, 1/2 teaspoon garlic powder, and 1/4 teaspoon cayenne pepper. Cook for 10 to 15 minutes or until the venison has browned and cooked through and the onions are soft and translucent. Hold the venison on warm until ready to plate.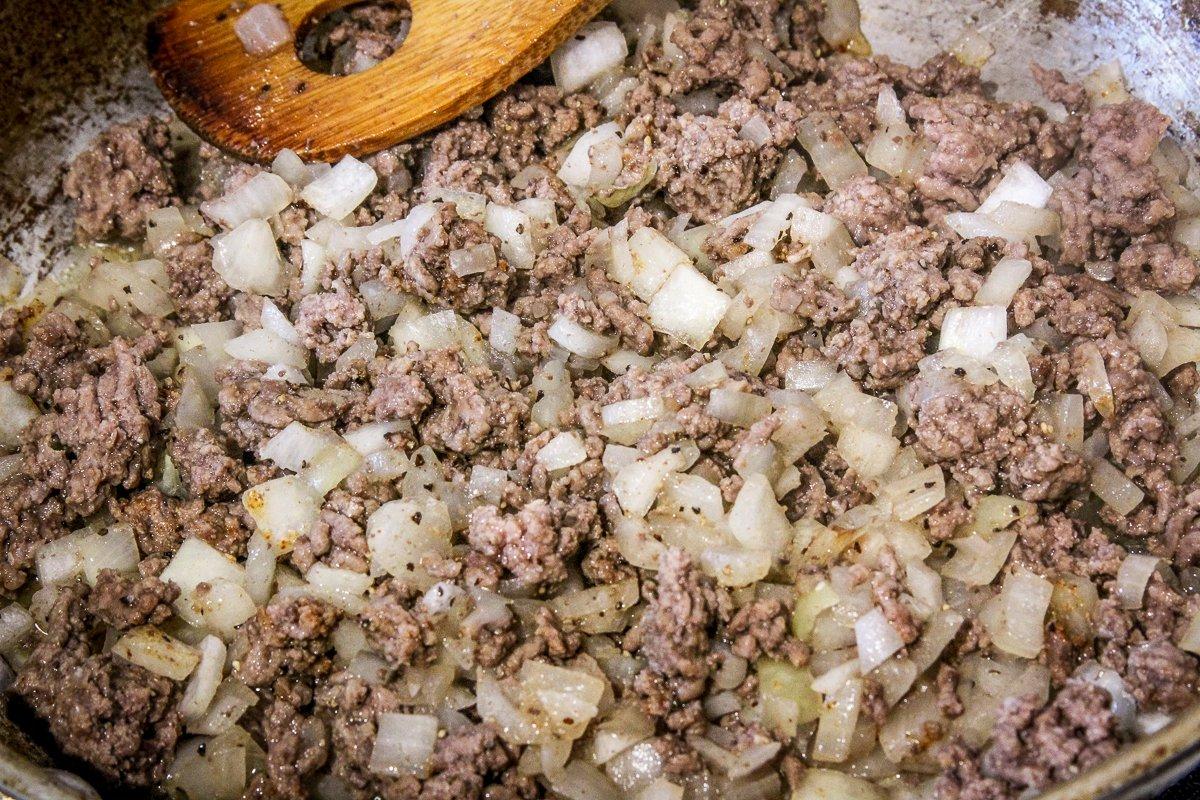 To fry the potatoes, heat 1/4 to 1/2 inch of vegetable oil in a cast-iron skillet over medium-high heat. Once the oil is hot (325 to 350 degrees), gently add a single layer of potatoes. Fry 3 to 4 minutes per side or until the potatoes are a crispy golden brown on the surface and are fully cooked through. Move the potatoes to a paper-lined sheet pan, sprinkle lightly with salt, and hold in a warm oven as the remaining potatoes cook.
To plate, layer potato slices around a serving platter. Stack the slices higher around the outer edge and shallow in the center of the platter to form a shallow bowl. Spoon the venison into the center of the potatoes. Ladle or pour over the beer cheese sauce, reserving a bit for individual servings at the table. Top with sliced green onions and sliced jalapeno peppers, if desired.