Lodge Skillet Dutch Baby Pancakes Recipe
Dutch Baby pancakes are a favorite breakfast around our house, and there is no better cooking vessel for one than a Lodge cast-iron skillet. If you've never had Dutch Baby, you are probably wondering what they are.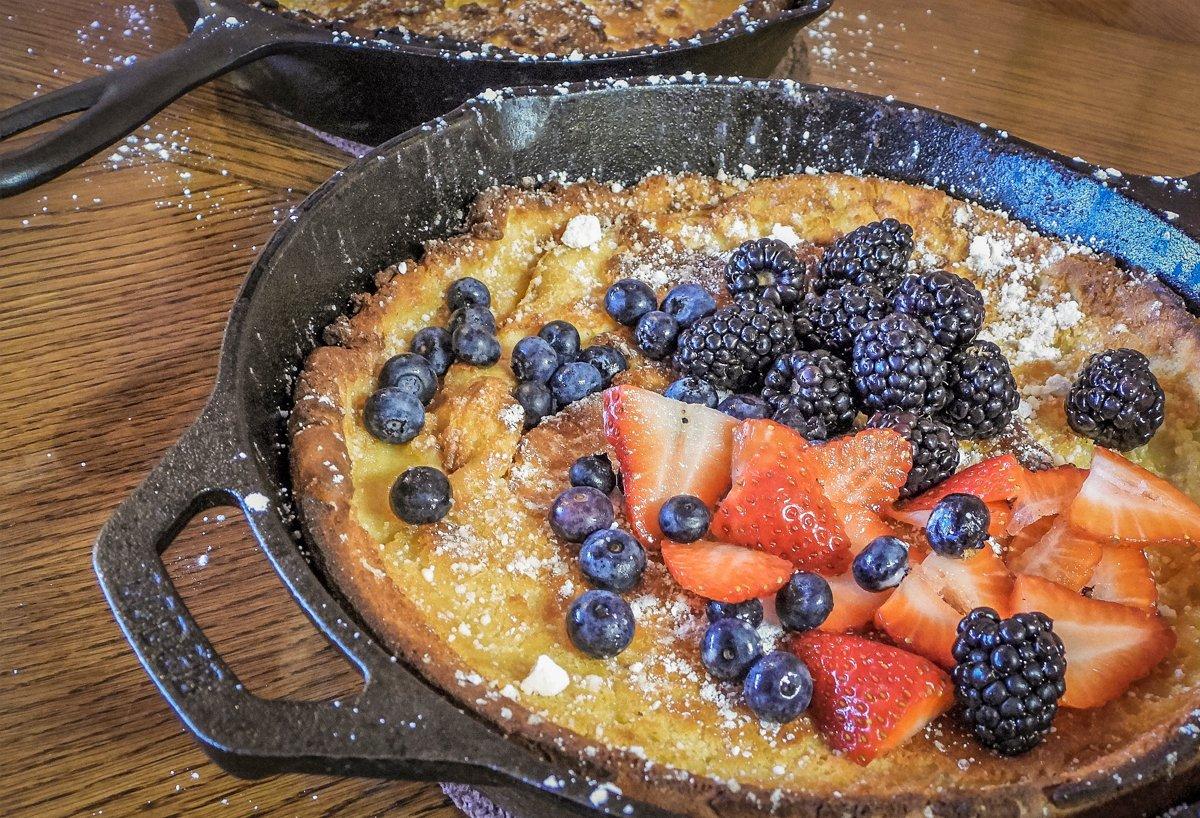 Probably the best way to describe A Dutch Baby is to call it a giant version of a traditional popover. Or maybe a cross between a popover, a pancake and a crepe. The batter is easy to make, simply add the ingredients to a blender and give it a whirl. Let the batter rest for 15 minutes so that the flour absorbs the liquid for the best consistency in your finished Dutch Baby.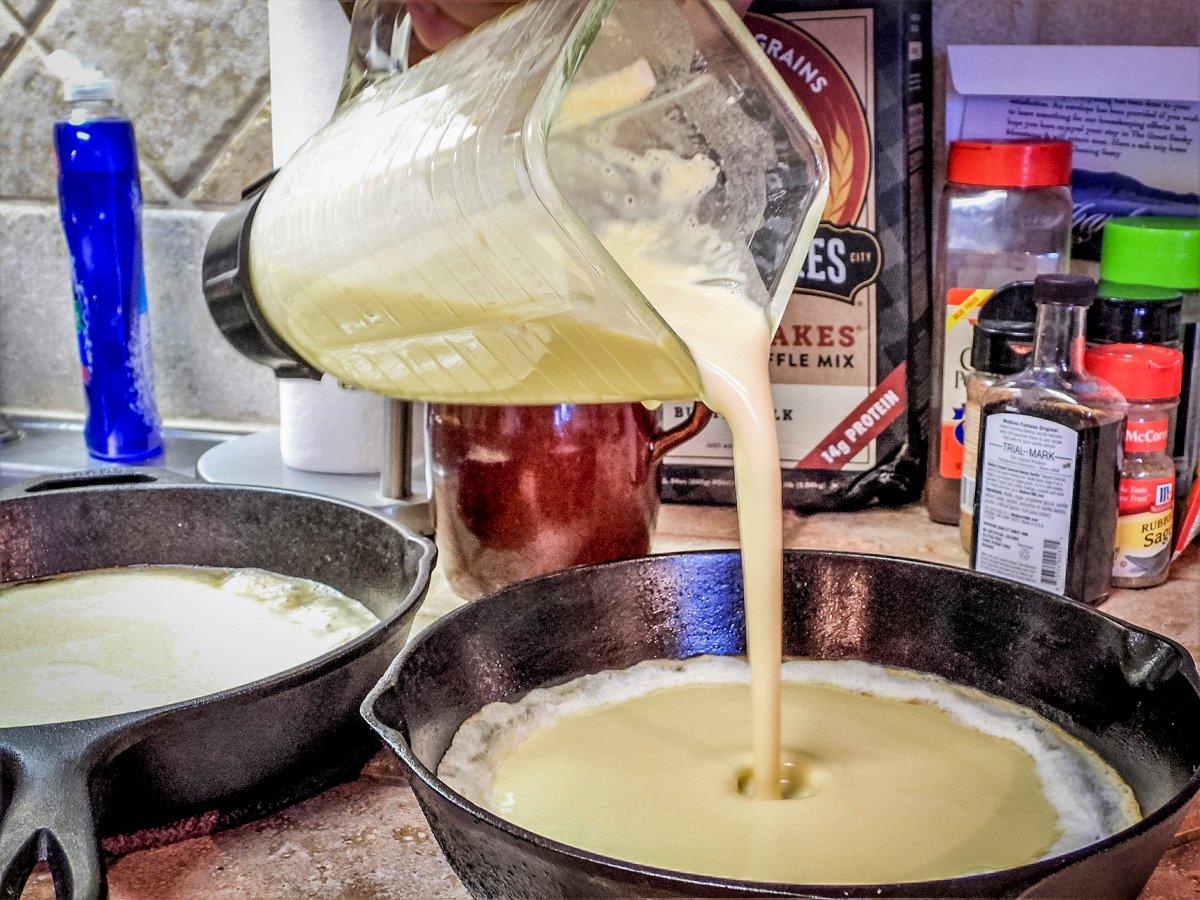 Another tip is to make sure your skillet, or skillets, (the recipe easily doubles and we usually do at least two at a time) are pre-heated before adding the butter then the batter. Simply preheat your oven to 425 degrees, then add the skillets while your batter rests. They will be perfectly pre-heated once it is time to add the butter and pour in the batter.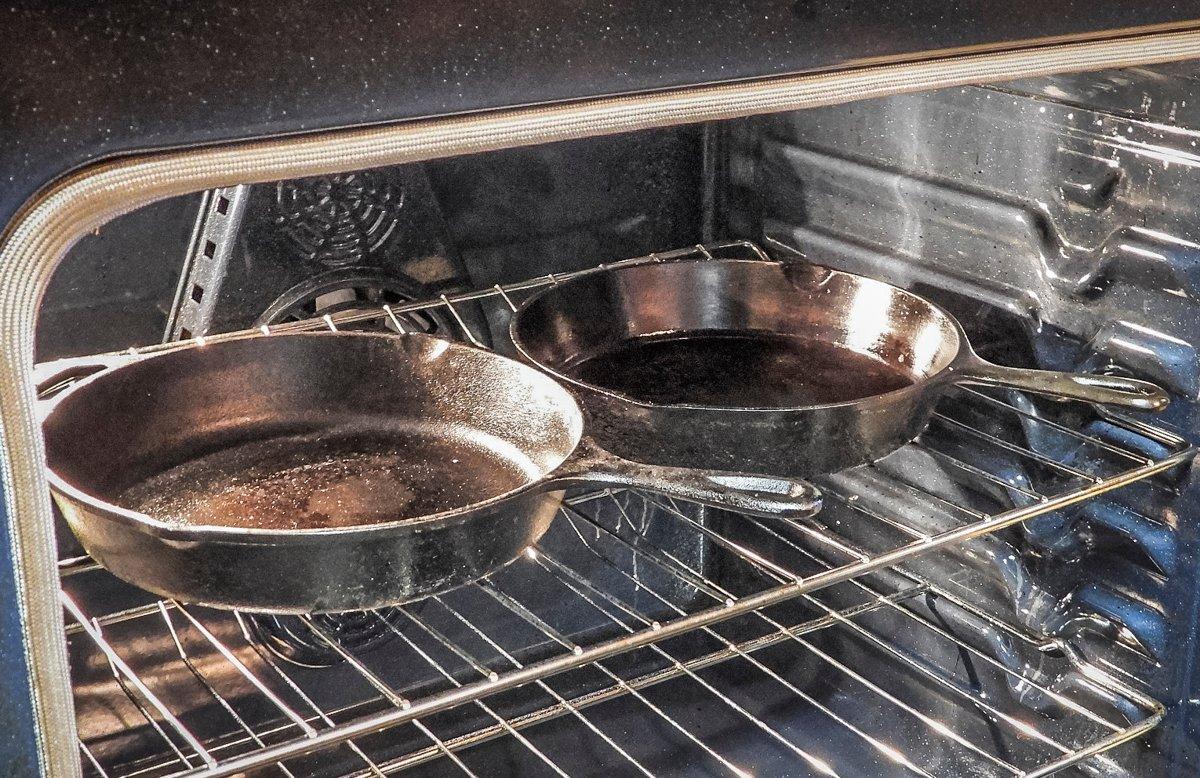 Just like their popover cousins, Dutch Babies will rise to impressive heights as they bake, but quickly fall once they are removed from the oven. Have all of your toppings prepped and at the ready so you can serve them quickly after removal from the oven.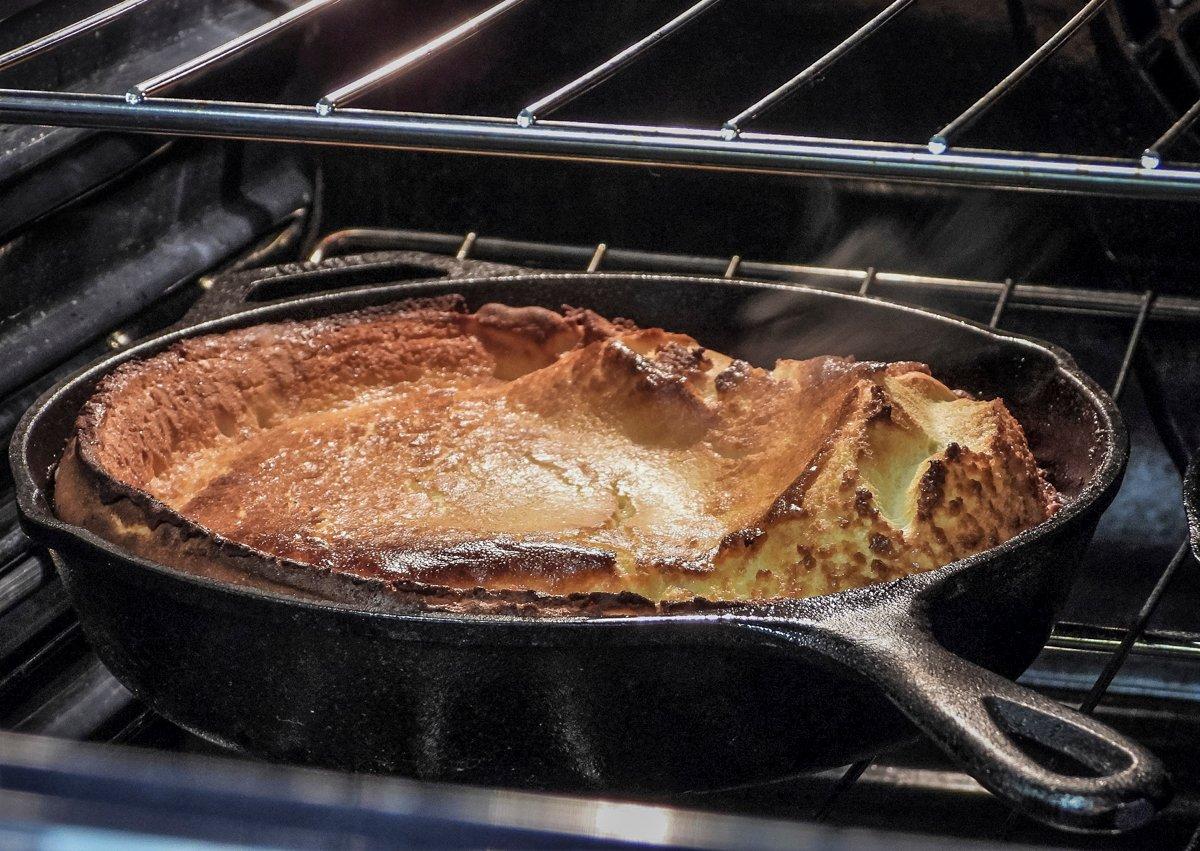 When it comes to toppings, the choice is up to you. We do a sprinkle of powdered sugar, whatever fruit looks good at the market, and a drizzle of maple syrup or honey. A squeeze of fresh lemon juice sometimes gets added to brighten the flavors.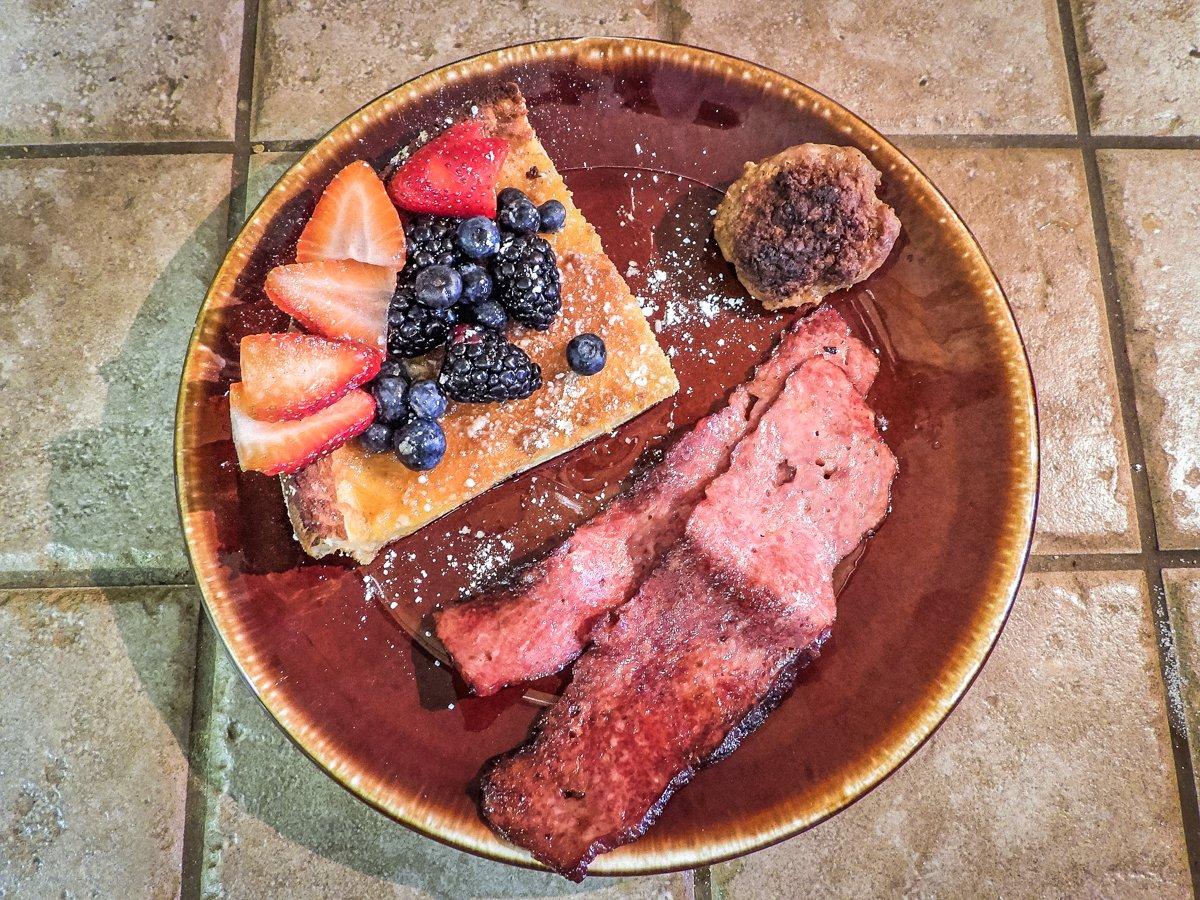 Ingredients
3 large eggs
3/4 cup milk
3/4 cup flour
2 tbsp granulated sugar
1 tsp vanilla extract
pinch of salt
3 tbsp butter
Cooking Instructions
Preheat oven to 425 degrees F. Place a 10-inch Lodge cast-iron skillet into the oven to get hot.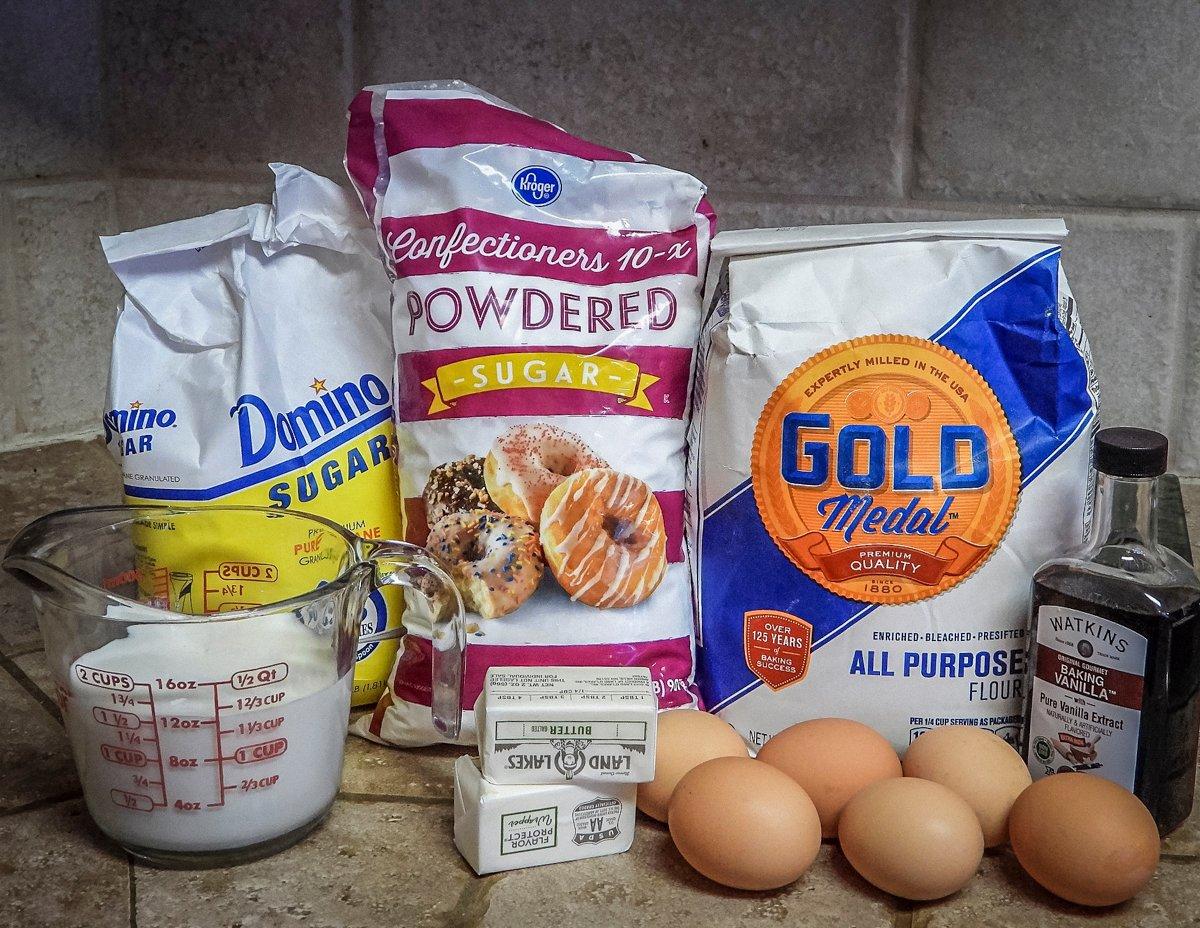 Combine the eggs, milk, flour, granulated sugar, vanilla and salt in a blender and blend for 10 seconds. Scrape down sides and blend again until smooth. Let batter rest for at least 15 minutes.
Once the batter has rested, carefully remove the hot skillet from the oven and add the butter. Let the butter melt and swirl it around the pan. Quickly pour in the batter and return skillet to the oven. Bake for 15-20 minutes, until the surface is golden brown and puffed. Make sure the edges are deeply browned and crispy to ensure the center is cooked through and set.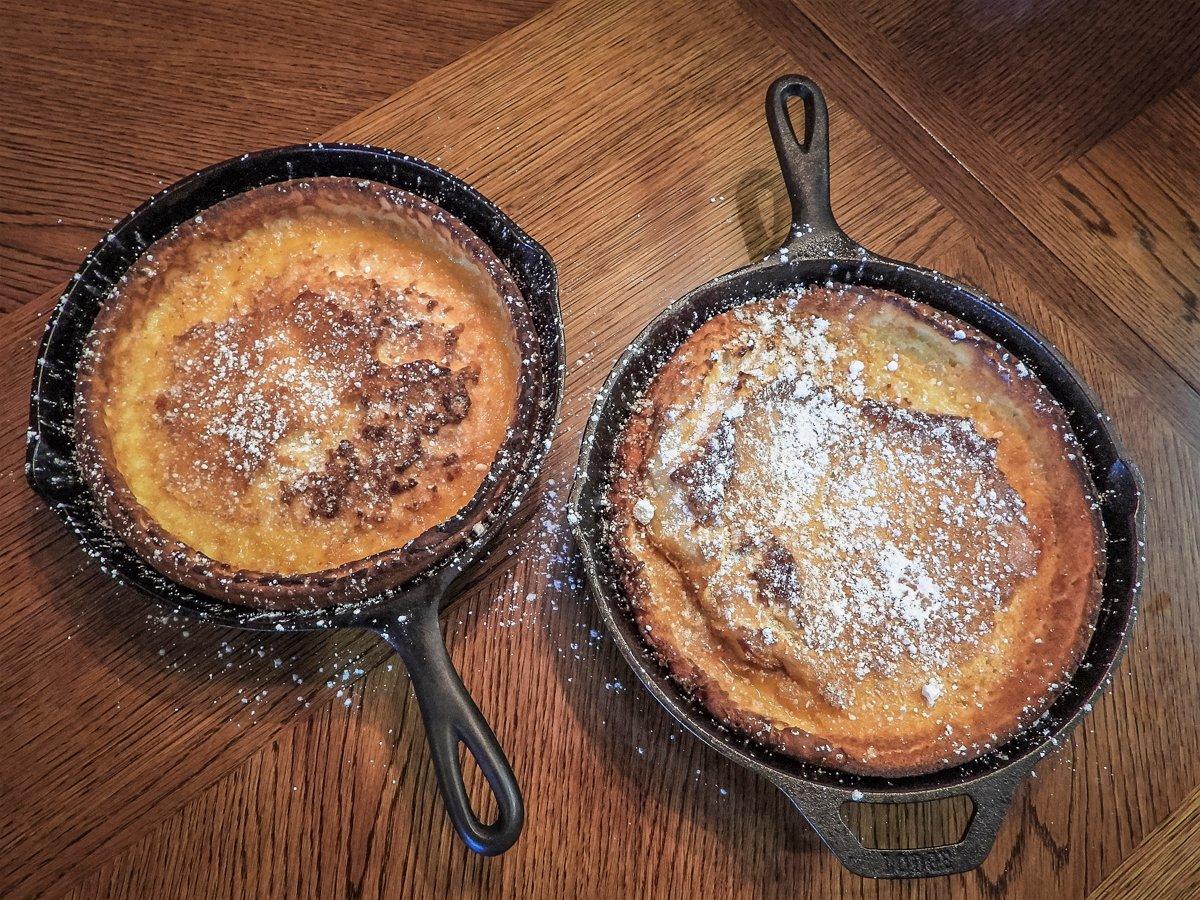 Remove from oven and dust with powdered sugar then add your desired toppings. Cut into slices before serving.