Mexican Lasagna with Ground Elk
This one makes a great weeknight meal that the entire family will enjoy. A buddy gifted us some really good ground elk from a nice bull he took in Colorado a few weeks ago, but any ground venison will work.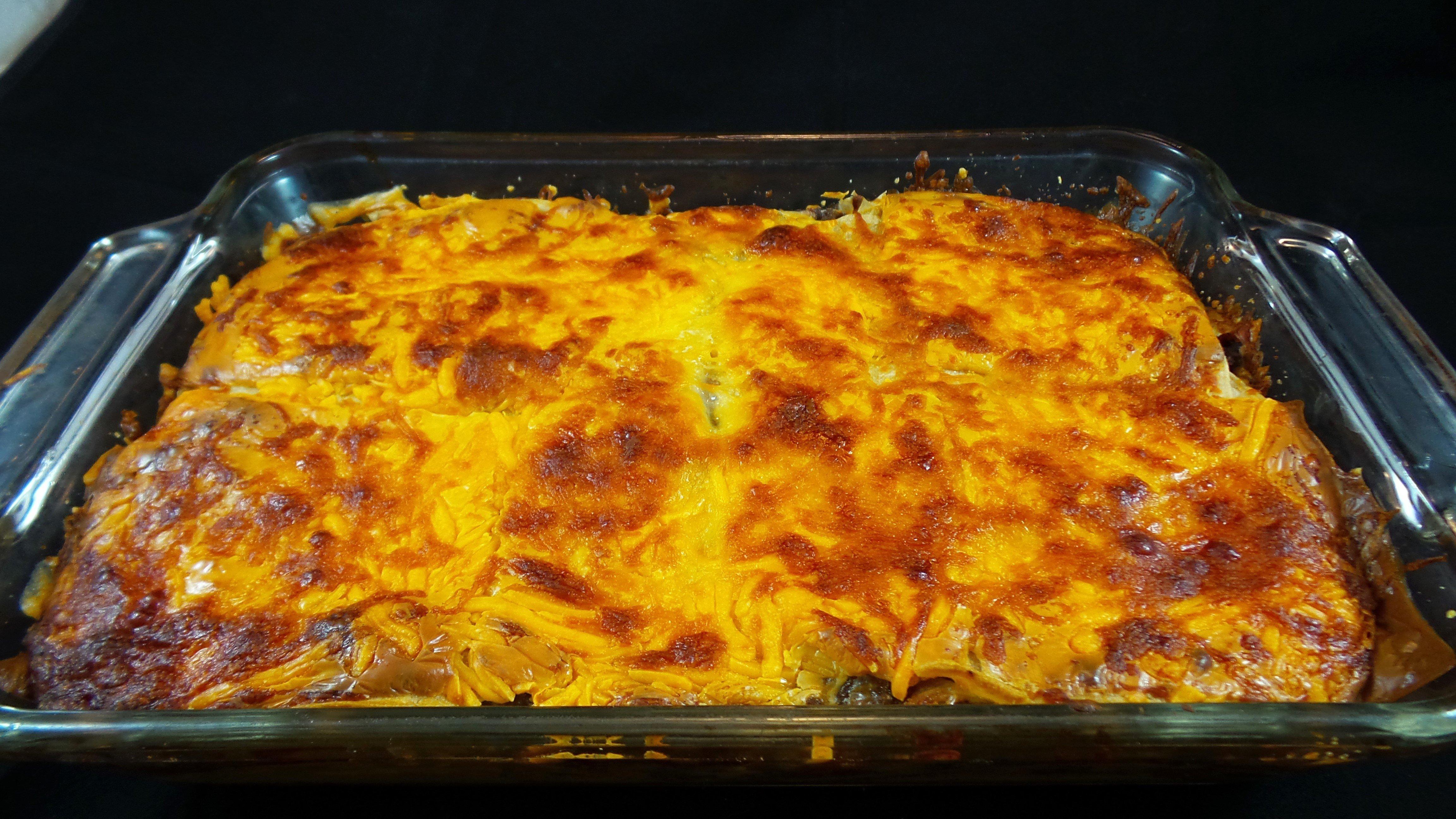 Let your family or guests make the dish their own by putting out a topping bar. Sour cream, Mexican Crema, Sliced avocado or guacamole, sliced jalapenos, different shredded or crumbled cheeses, chopped tomatoes, and corn chips are all good topping choices.
Ingredients
2.5 pounds ground venison
2 packs of taco seasoning
3 cups shredded cheese
1 pack corn tortillas
1 large onion, diced
2 cans Rotel roasted tomatoes with chilies
1 can whole kernel corn, drained
1 can black beans, drained and rinsed
Butter for coating baking dish
Cooking Instructions
Brown the ground venison with diced onions in large skillet. When the meat is done and the onions are soft, add the corn, Rotel, black beans and taco seasoning. Stir the mixture and let simmer for 10 minutes.
While the meat is simmering, coat the bottom and sides of your baking dish with butter to prevent the first layer of tortillas from sticking.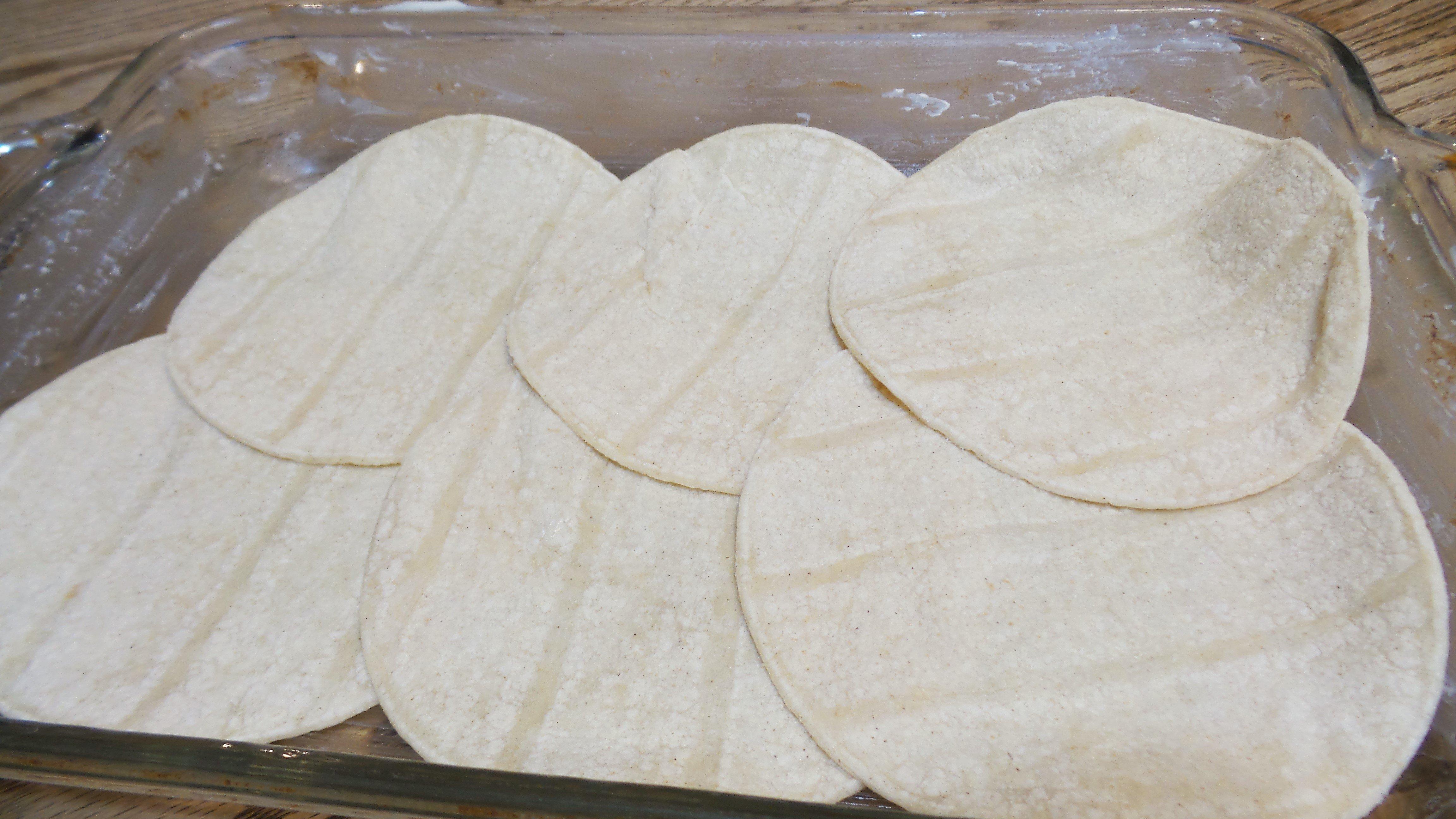 Add another layer of tortillas and repeat the process until the pan is full. Top with a layer of tortillas and the remaining shredded cheese.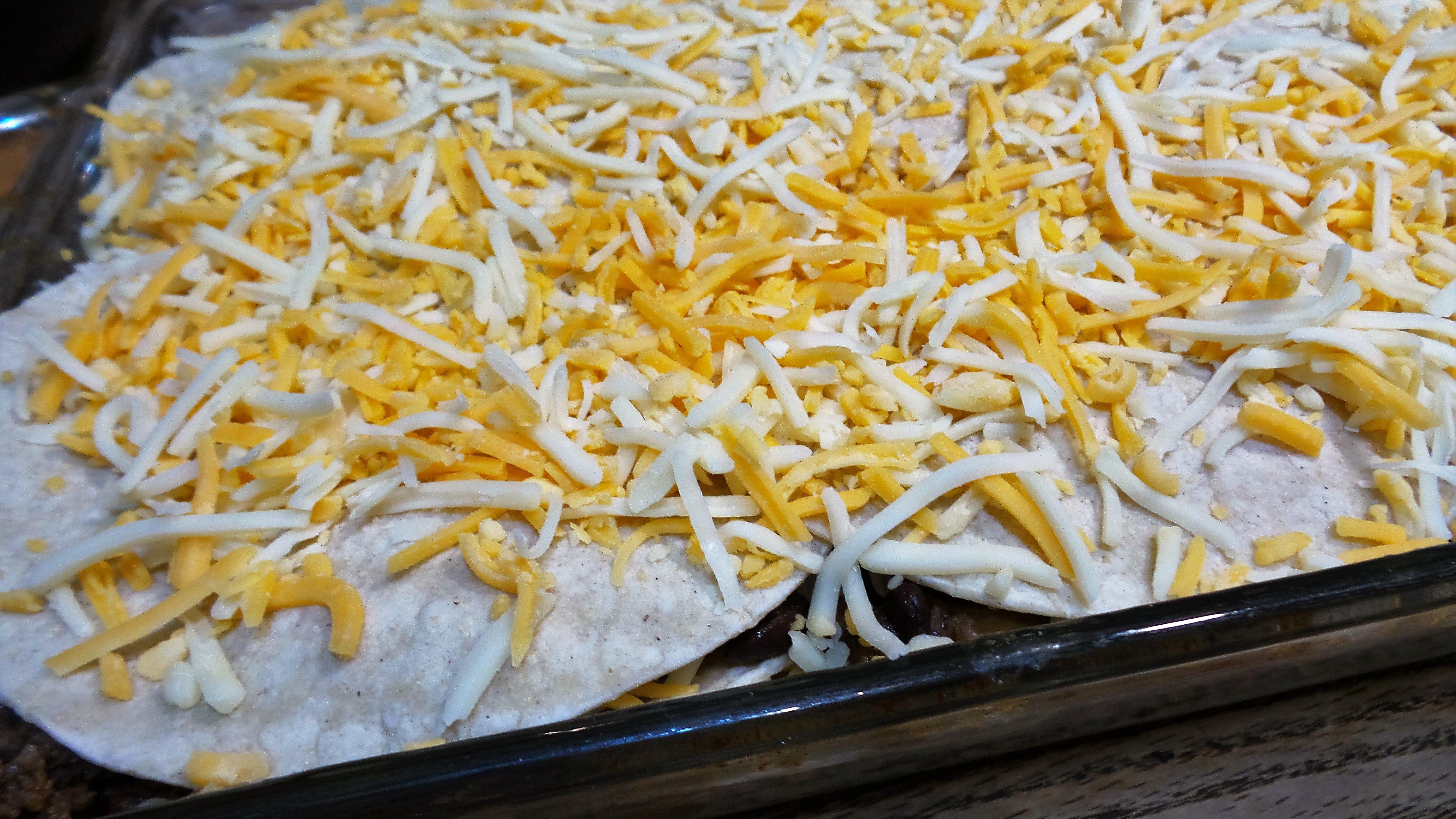 Bake the lasagna at 350 degrees for 45 minutes or until the mixture is hot and bubbly all the way through and the top is golden brown. Let the lasagna rest for a few minutes before slicing.
Top with your favorite ingredients.